This is Temperance, better known as Tempie. She's six, loves space, science, and dinosaurs, and spent Halloween as her hero, Canadian astronaut Chris Hadfield.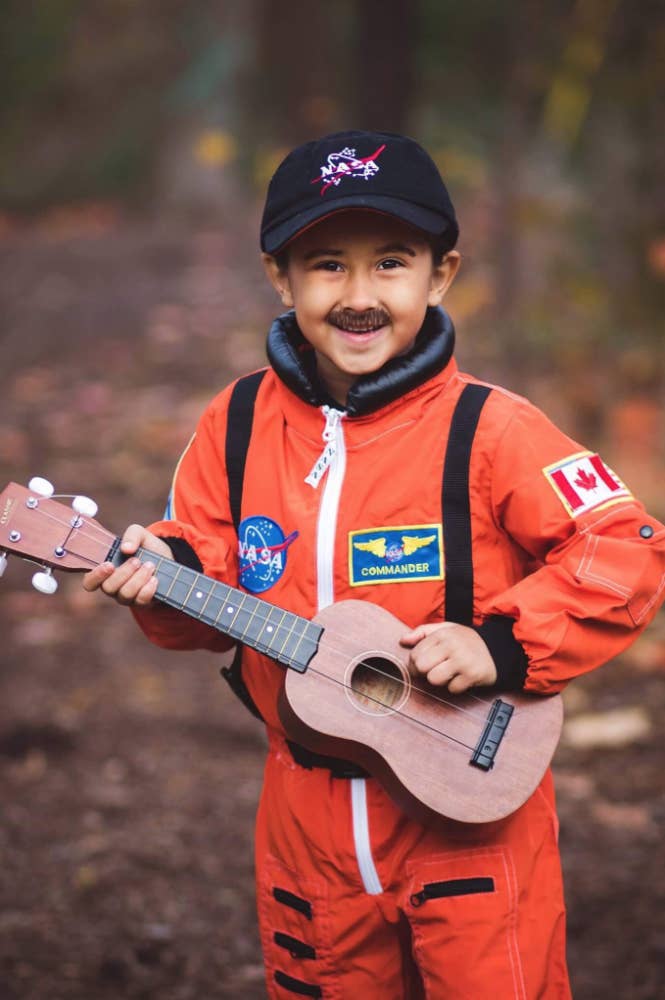 She even had a lil' ukulele to complete the look.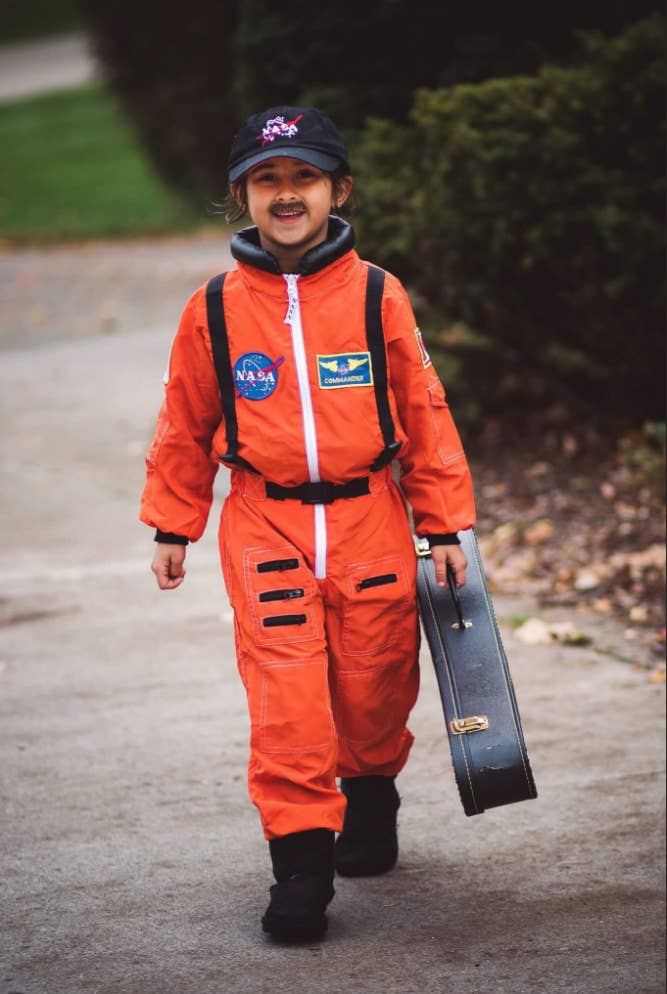 That's when she spent hours watching a video of Hadfield wringing out a wet washcloth in zero gravity.
But the best part is that Hadfield himself retweeted the photos.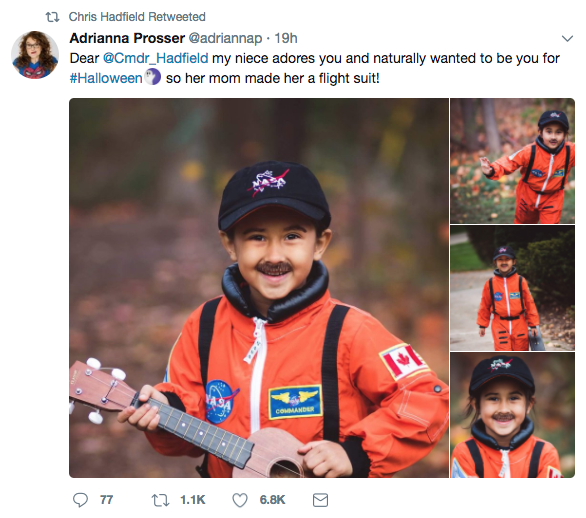 The photos are now going viral, thanks to the Hadfield bump. And Tempie couldn't be happier.
And she wasn't the only one who went as Hadfield for Halloween.
Because what could be cooler than being Canada's coolest astronaut?
Happy Halloween, tiny dreamers.