This dog decked out in orange showed up to an NDP rally on Sunday. And it was definitely the most interested sentient being in the room.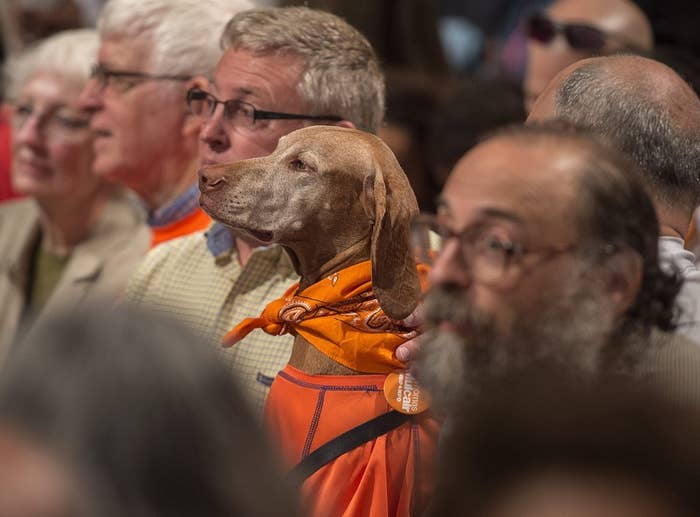 So attentive. So engaged. So serene.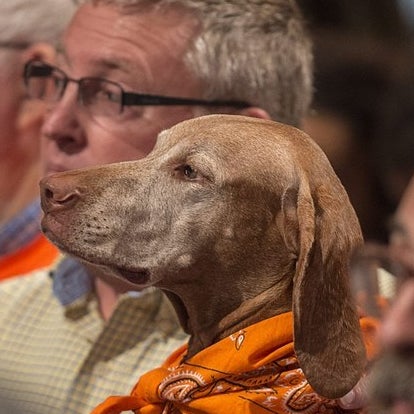 Nothing but good vibes.
May we all be this pumped about politics as this very, very long election nears its end.