From the same city that brought you "We Bought A Crack House" and well-to-do authors protesting condos comes the latest tale of privilege and pettiness in Toronto.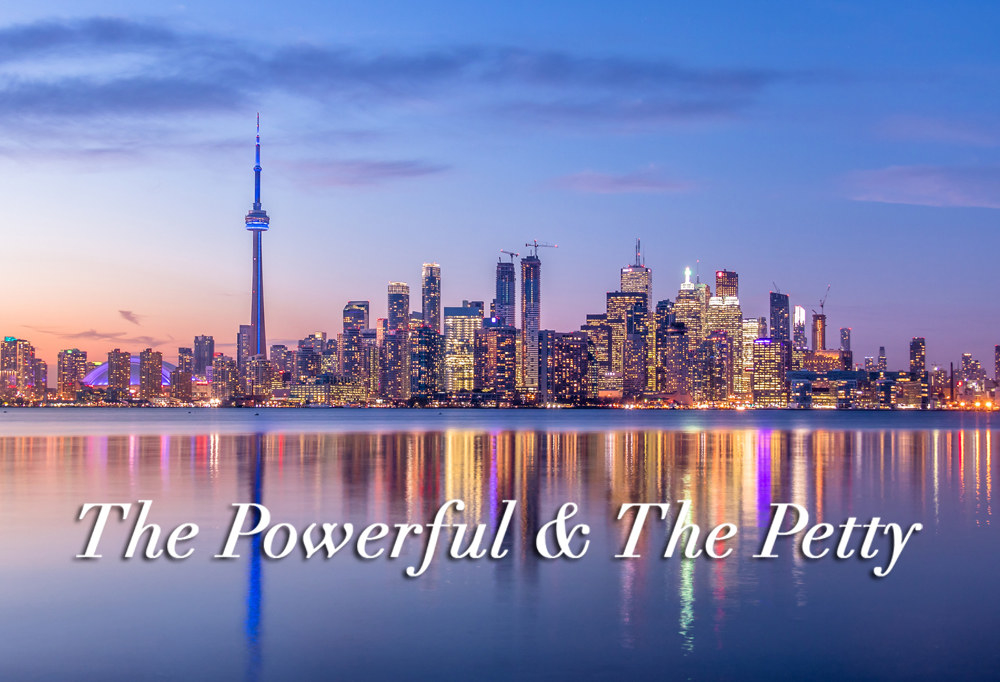 The story comes from the Toronto Star and follows Jason and Jodi Chapnik, a couple who owns a home they renovated with Tudor-style stonework and wood-tipped gables.
But, they claim, a nearby home was purchased and renovated to look "strikingly similar," including the blue windows and facade. They filed a copyright infringement suit, seeking $2.5 million in damages and demanding the home be redesigned.
The Star reports:
According to a 2014 statement of claim, the Chapniks say their architect-designed home is "one of the most well-known and admired houses in the Cedarvale and Forest Hill neighbourhoods, in a large part due to its uniqueness." They claim Kirshenblatt, who is "in the business of ... flipping houses," copied their home to increase her property value "while decreasing the value of the Plaintiff's unique house."
And in a city where the average price of a detached home is $1.3 million and many people struggle to just find affordable rentals, the Chapniks have become a prime target for mockery.
How sweet it must be to have a home worth suing over.
A lawsuit would sure help with the bills, eh?
That this happened in Toronto is of little surprise to anyone.
#CancelToronto.
You really need to read the full story to appreciate how weird the whole thing is.
But, oh, the tragedy of it all.