York University students are calling out an anti-binge-drinking campaign with a victim-blaming message for women.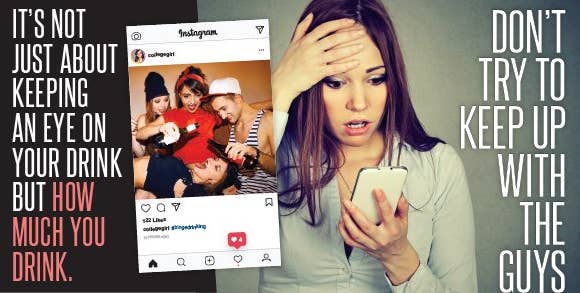 The ad also has a mock-up of an Instagram post with the hashtag "#bingedrinking." You know, like the kids do.
Versions of the ad were spotted around the York University campus in Toronto, immediately drawing students' ire.
To lay it out, the message is that it's a woman's responsibility to make sure her drink isn't drugged, and also to make sure she doesn't drink too much. The consequences aren't specified, but many interpreted the message to be about sexual assault.
York Region was quickly called out for victim-blaming.
York University also has a notable history with rape culture. It was a police officer's remarks at a York event that inspired the SlutWalk movement.
The part about "keeping up with the guys" hasn't gone over well, either.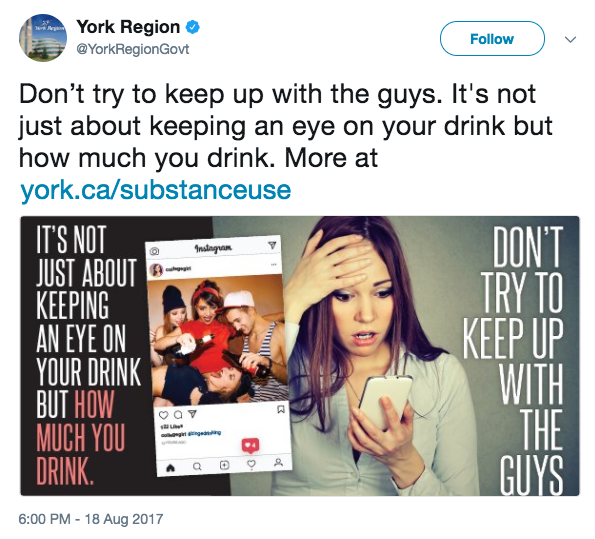 After a wave of backlash, York Region decided to suspend the campaign and wrote in a statement "we take this feedback seriously."