On Thursday night, a group of local candidates gathered in Toronto for this election's first LGBT-centred debate.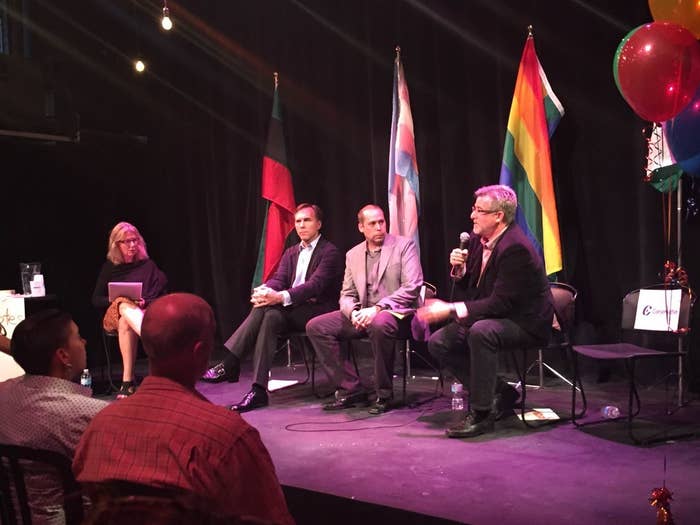 The participants came from several Toronto ridings, though the questions focused on national issues.
The parties were invited to choose their representatives and the participants were:
Bill Morneau, Liberal candidate for Toronto Centre
Chris Tolley, Green candidate for Toronto-Danforth
Craig Scott, NDP candidate for Toronto-Danforth
The Conservatives — who did not send a candidate — were represented by an empty chair and a forlorn water bottle.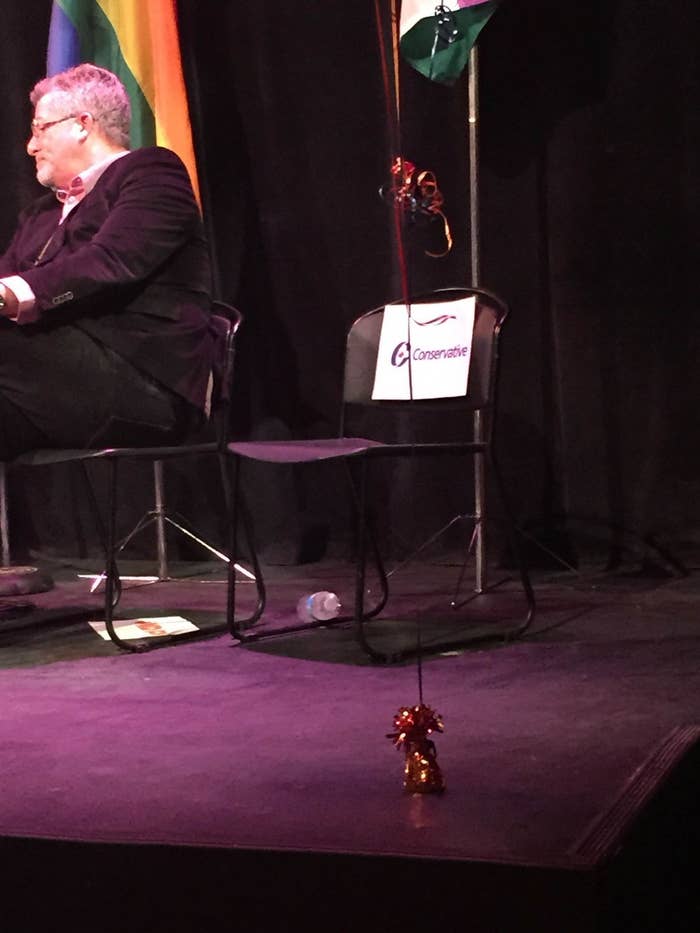 Got anything to say about Bill C279, little guy?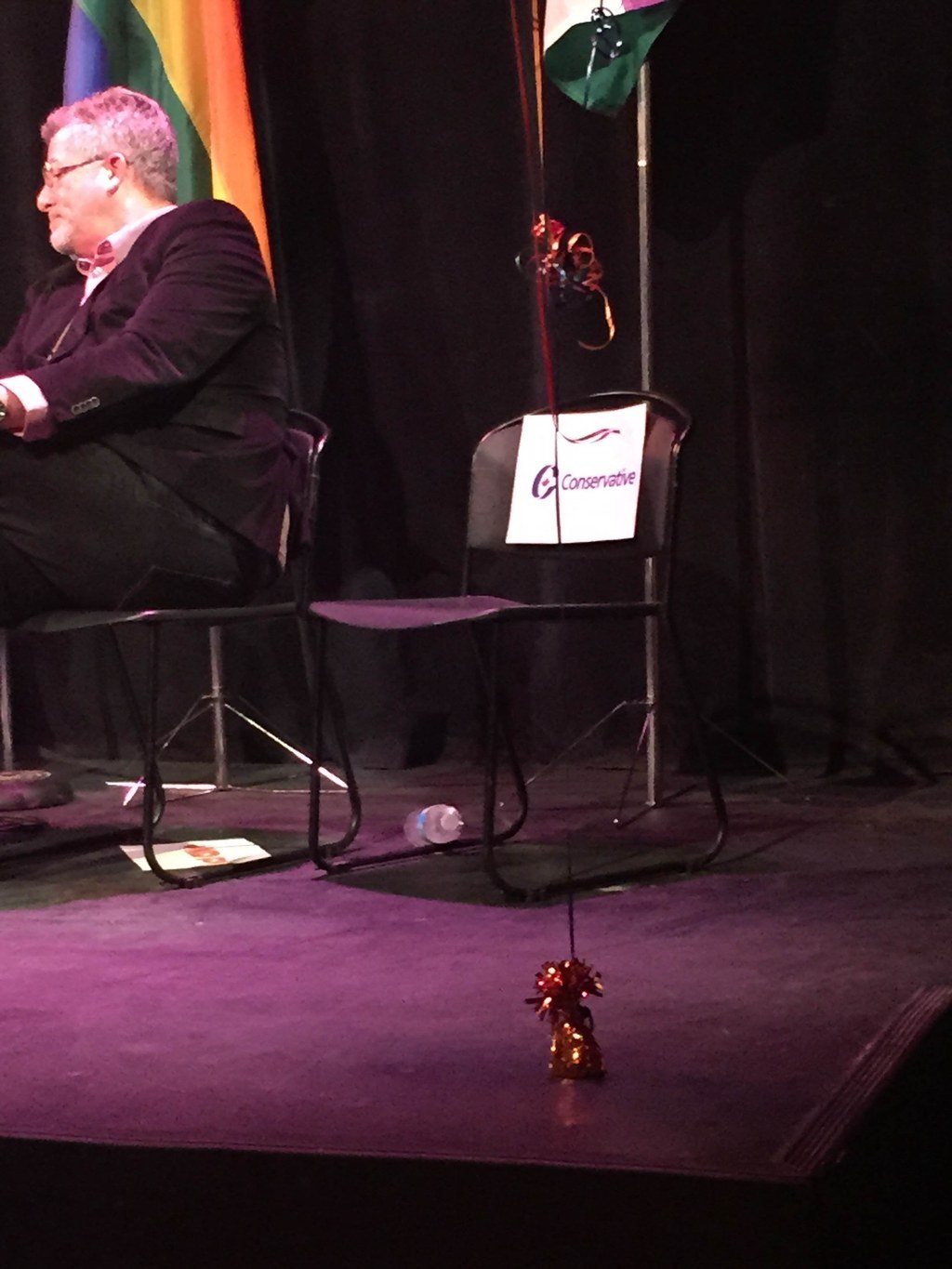 At one point, debate moderator Brenda Cossman asked the candidates to kindly not engage in a "Clint Eastwood-style" debate with the empty chair.
The candidates took questions from both the debate organizers and the audience on topics including the death of C279 — (a transgender rights bill), LGBT refugees, blood donation and protection for sex workers.