After 44 weeks, thousands of tickets sold, and many hours spent waiting in lines, a game of Chase The Ace in Goulds, Newfoundland, is about to make someone a millionaire.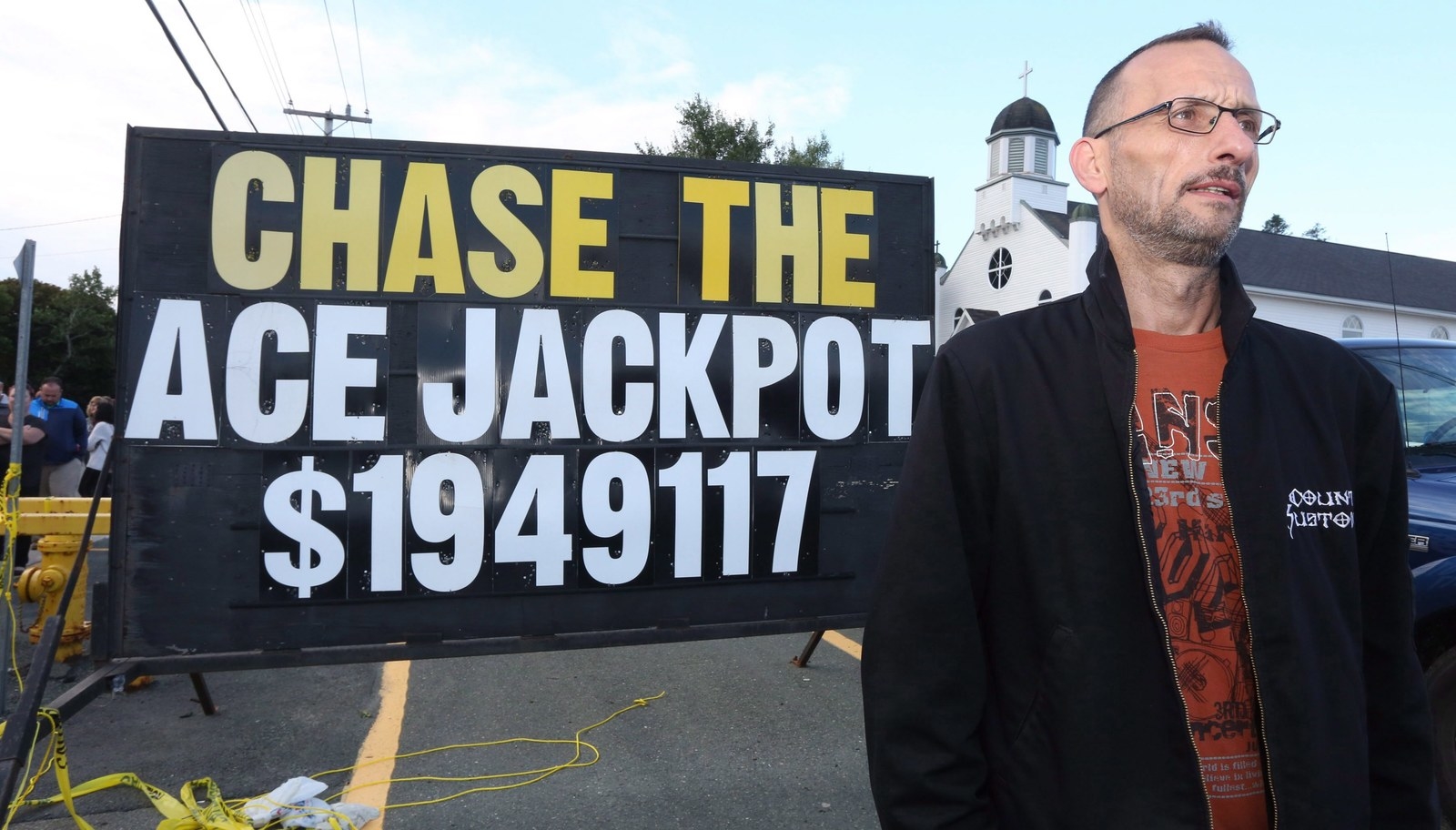 There are only eight cards left in the deck but, with school about to start, the craze that has consumed the island is set to end Wednesday night.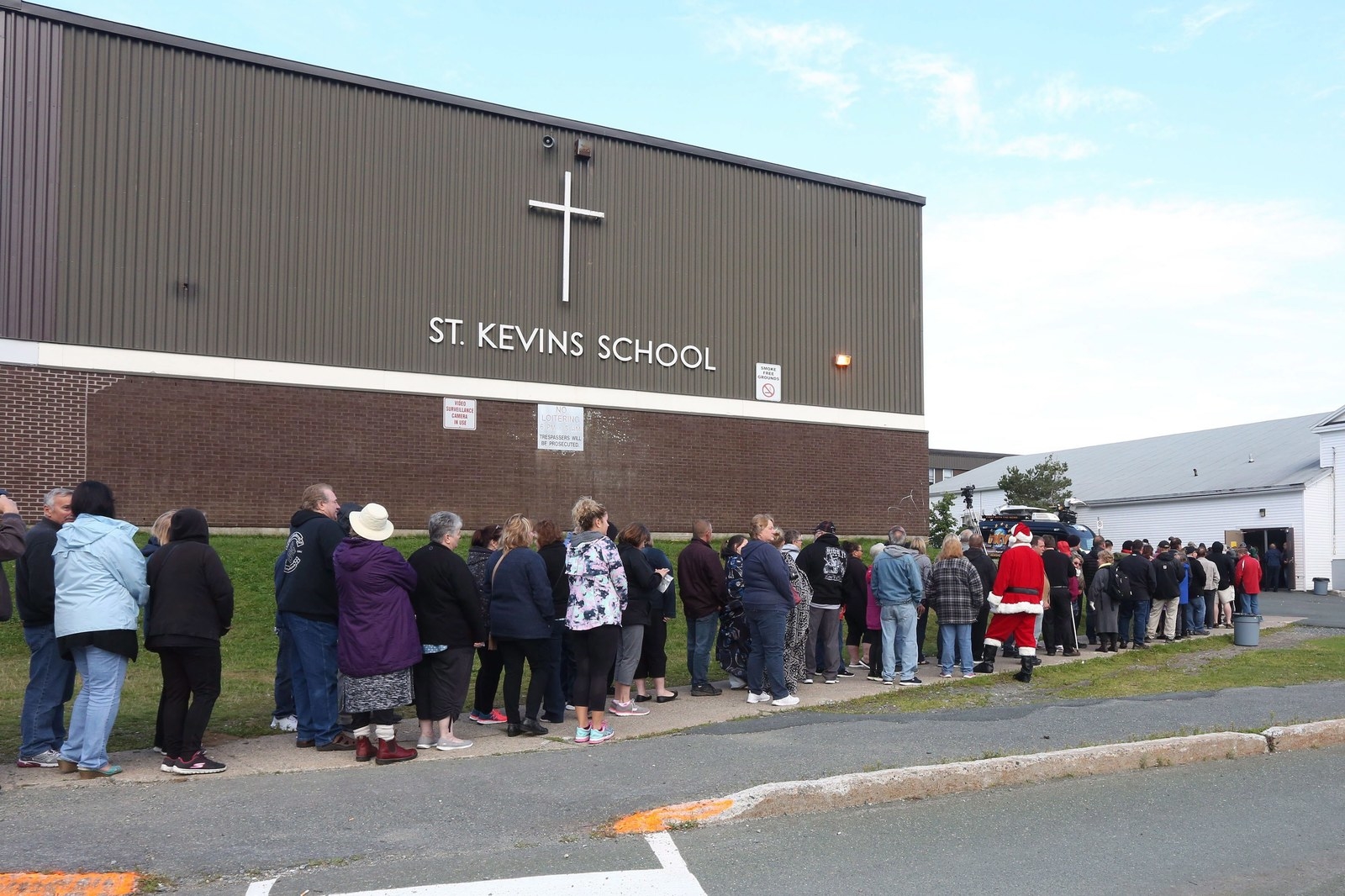 So, naturally, tens of thousands of people are waiting hours on end to buy tickets.
CBC reports the line was several kilometres long by the afternoon.
There are cookouts.
There are young entrepreneurs.
There are outfits.
There are porta-potties for days.
CBC is set up like there's about to be a damn election.
Also, Santa is there, because that's just where we're at now.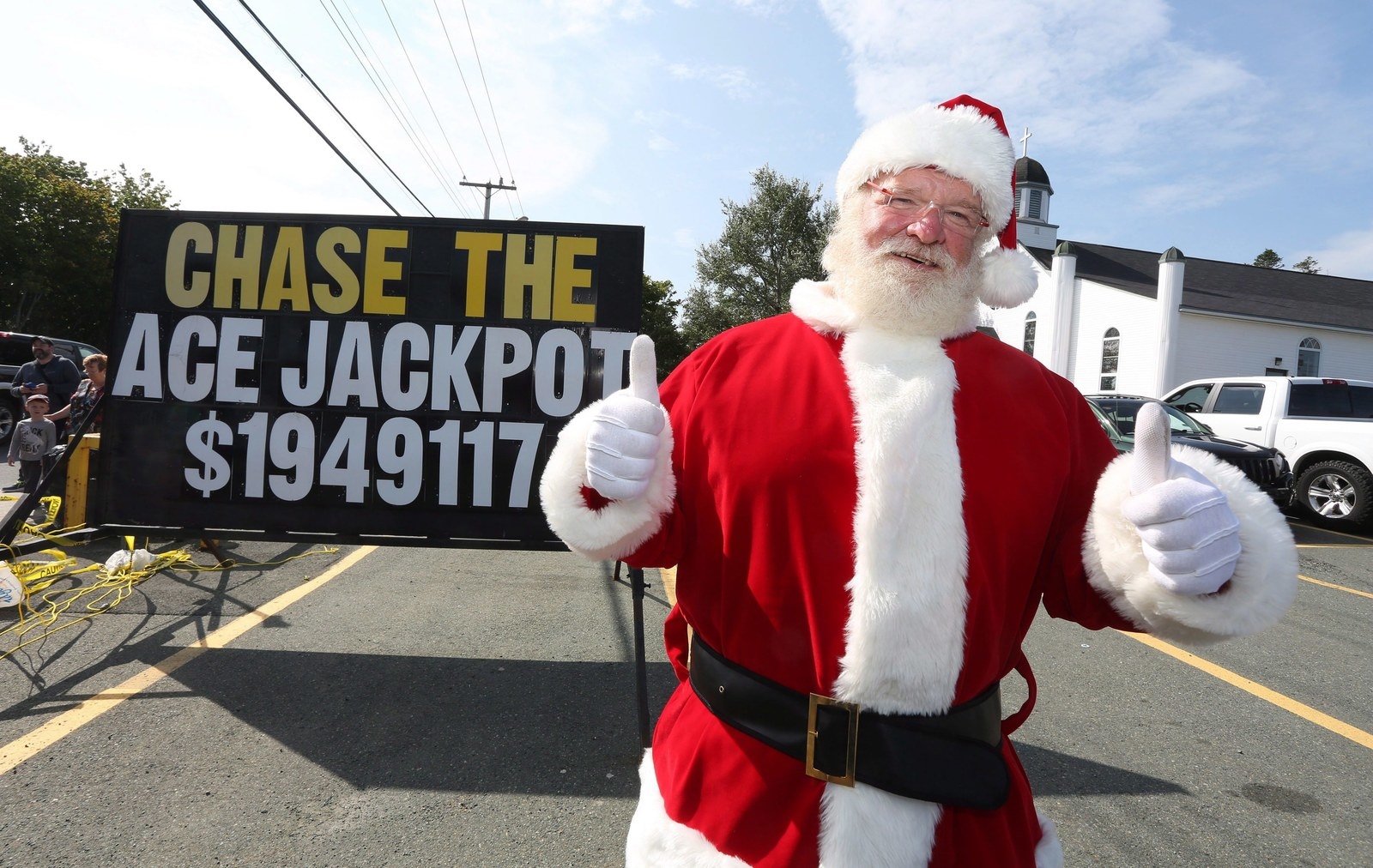 The first winner will be drawn at 8:20 p.m. tonight, marking the beginning of the end of the madness.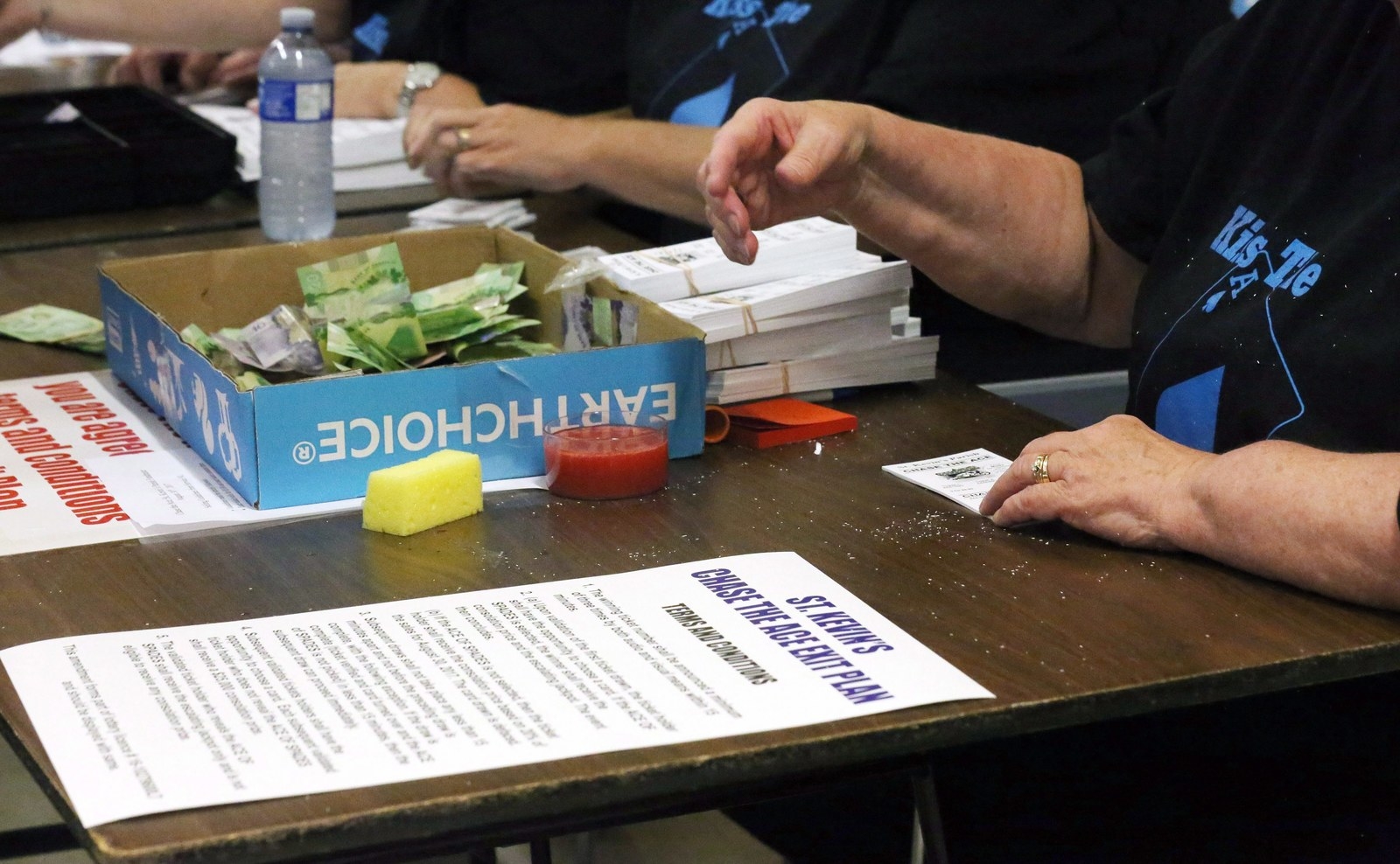 UPDATE: Congratulations to Don and Marge Gorman of Conception Bay South, who are now $2.6 million richer.