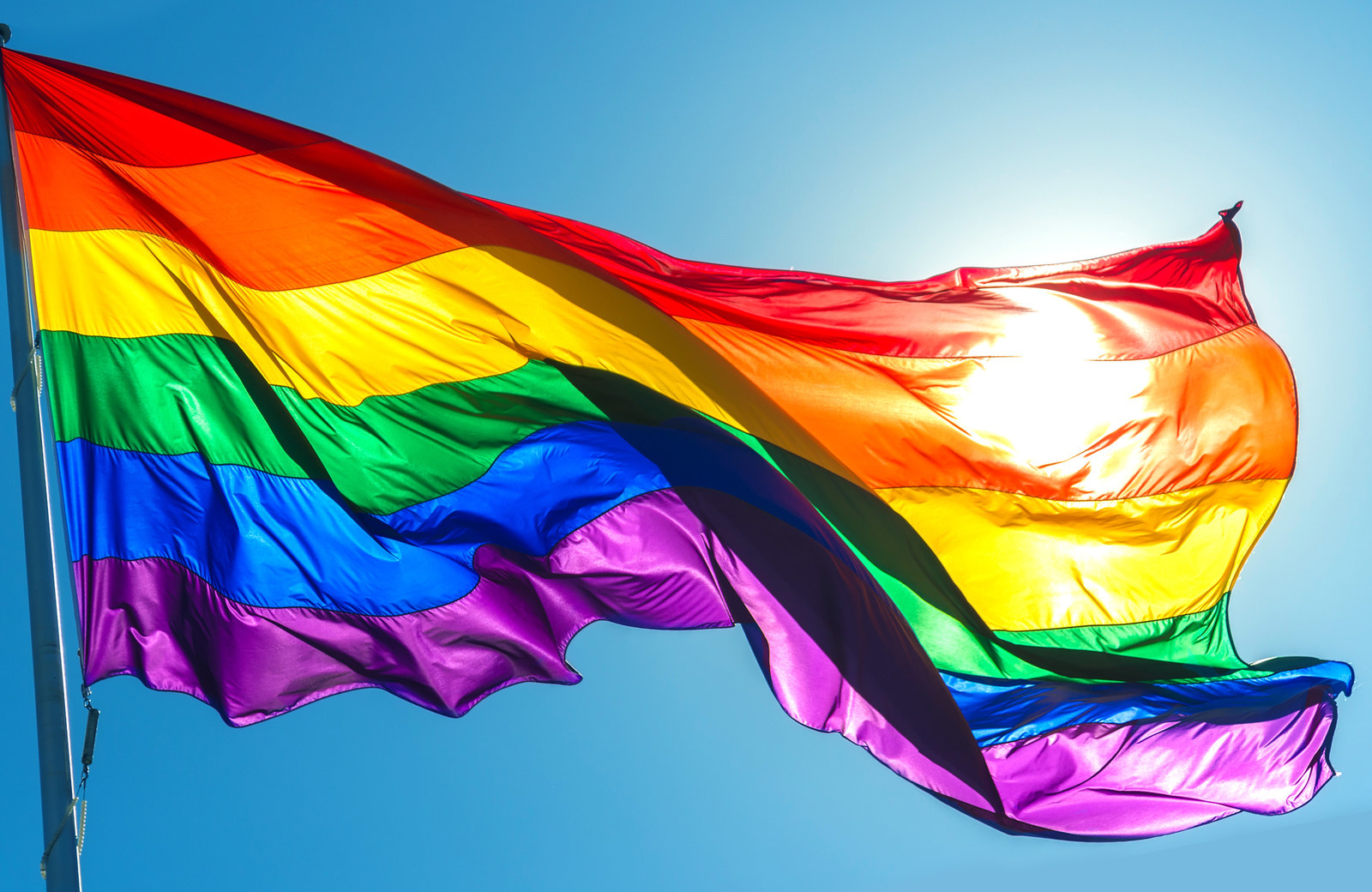 A southern Alberta town has denied its local LGBT organization the opportunity to fly a rainbow Pride flag this summer.
The council of Taber, a town of 8,500, sent a letter to Taber Equality Alliance on Jan. 25 to let them know the request was denied. The organization had asked for the flag to fly for the month of June on the town's community flagpole, like it did last year.
The letter notes that a flag could still go up elsewhere, as long as town property isn't damaged.
Council members have not responded to BuzzFeed Canada's request for comment, but said in a statement that "Moving forward, all Town-owned flagpoles will only fly the aforementioned flags [Canadian, Albertan, or Town of Taber flags on any town-owned flagpoles] except in the instances of visiting dignitaries."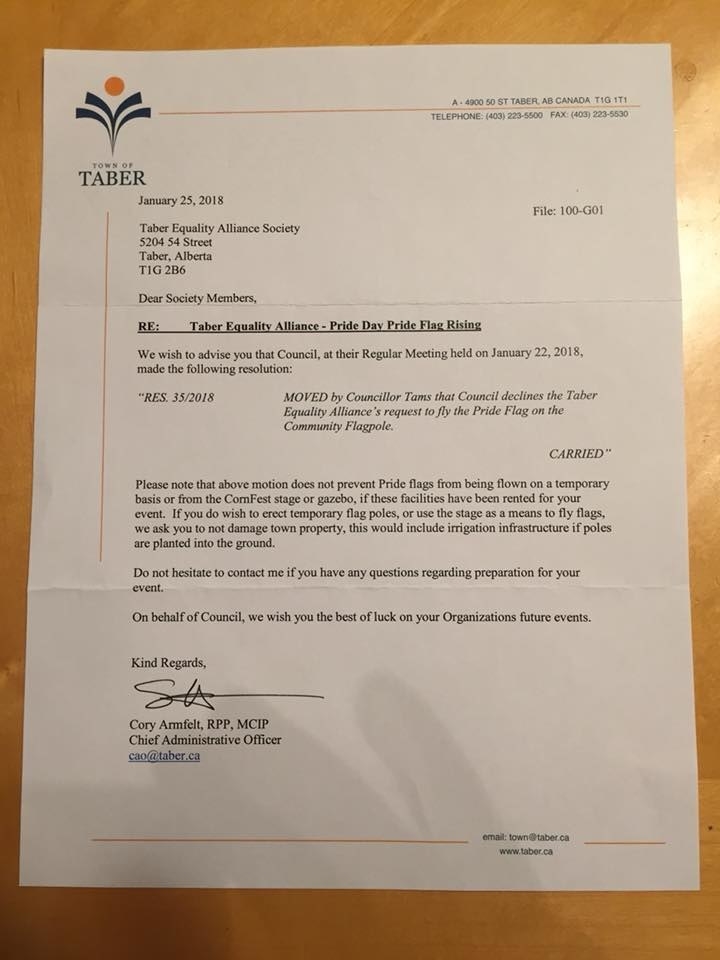 However, Taber Equality Alliance co-chair Kathleen Mckenzie told BuzzFeed Canada this may all have something to do with the vandalism that took place last summer.
The pride flag was damaged twice in one week — first it was torn down, then it was burned. Alliance members and allies ended up staying in the park overnight to prevent further vandalism.
"I can't speak for the town council, I don't know how they think," Mckenzie said. "But I'm thinking maybe it was because of that."
She also said the town didn't provide a reason why their request was denied.
In a release shared on Facebook, the Alliance said they will continue to stand against hate and ignorance.
"Though we are saddened by this decision, we shall stay strong and resilient in the face of adversity and remember what we are trying to achieve," the release said.

They're also asking for people to send letters of support the Alliance can then bring to council.
"Hopefully we'll go back to the town council and say here are these letters, this is their support, this is important to some people here in your town," said Mckenzie.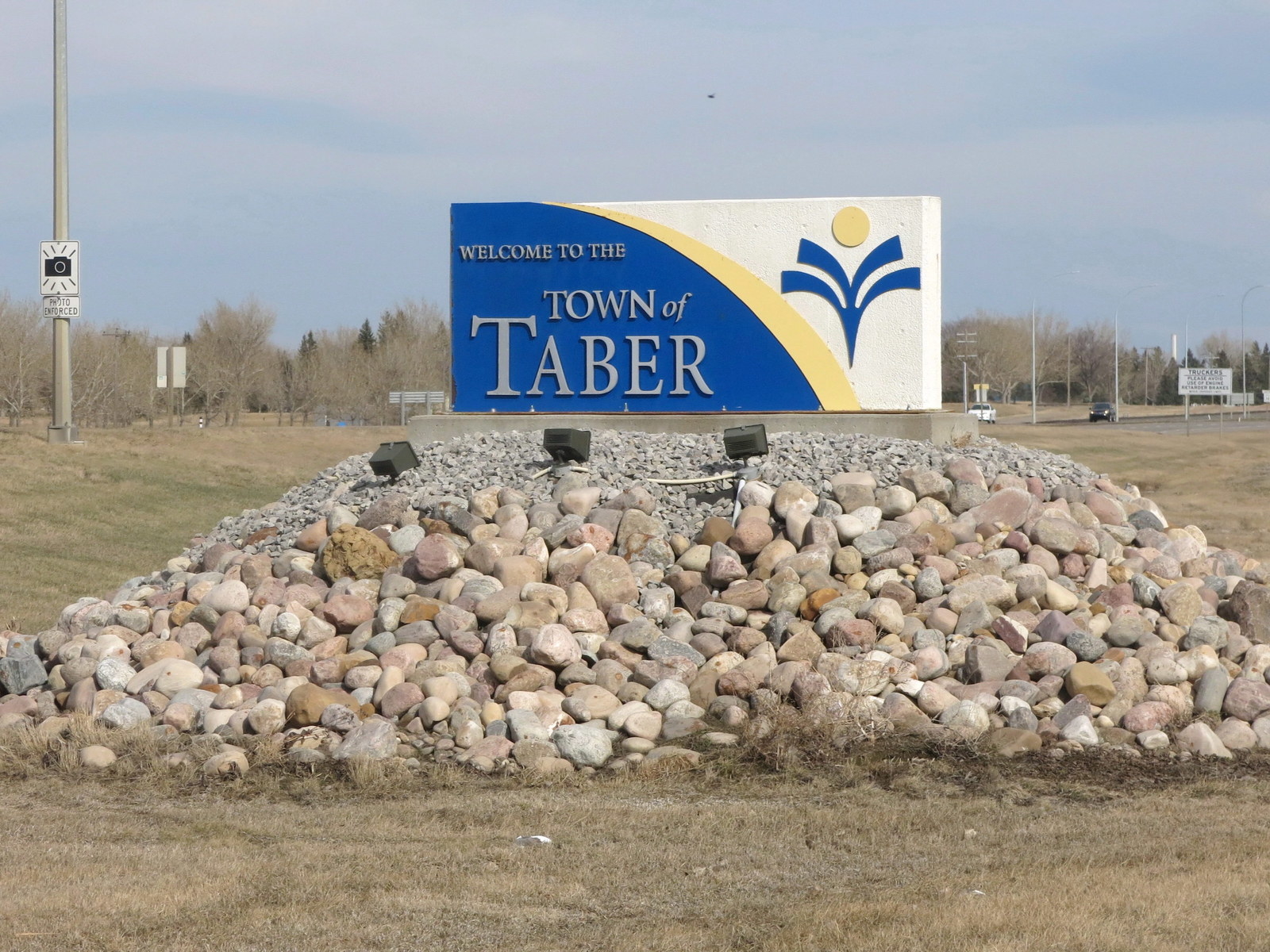 The Alliance is already getting messages of support on social media and from other LGBT organizations.
The Lethbridge PrideFest Society told Lethbridge News Now that their members will personally hold up the flag during Pride celebrations if they have to.
Kris Wells, a professor at the University of Alberta, tweeted that today — which marks the annual Bell Let's Talk mental health campaign — was particularly bad timing for the news