Snapchat has added two filters for the Ottawa area in honour of the so-called Three Amigos summit.
The best one is obviously the cartoon versions of Mexican President Enrique Peña Nieto, U.S. President Barack Obama, and local comic book muse Justin Trudeau.
Though the best use of the filter is to put it right under a snap of North America's sexiest leaders, themselves.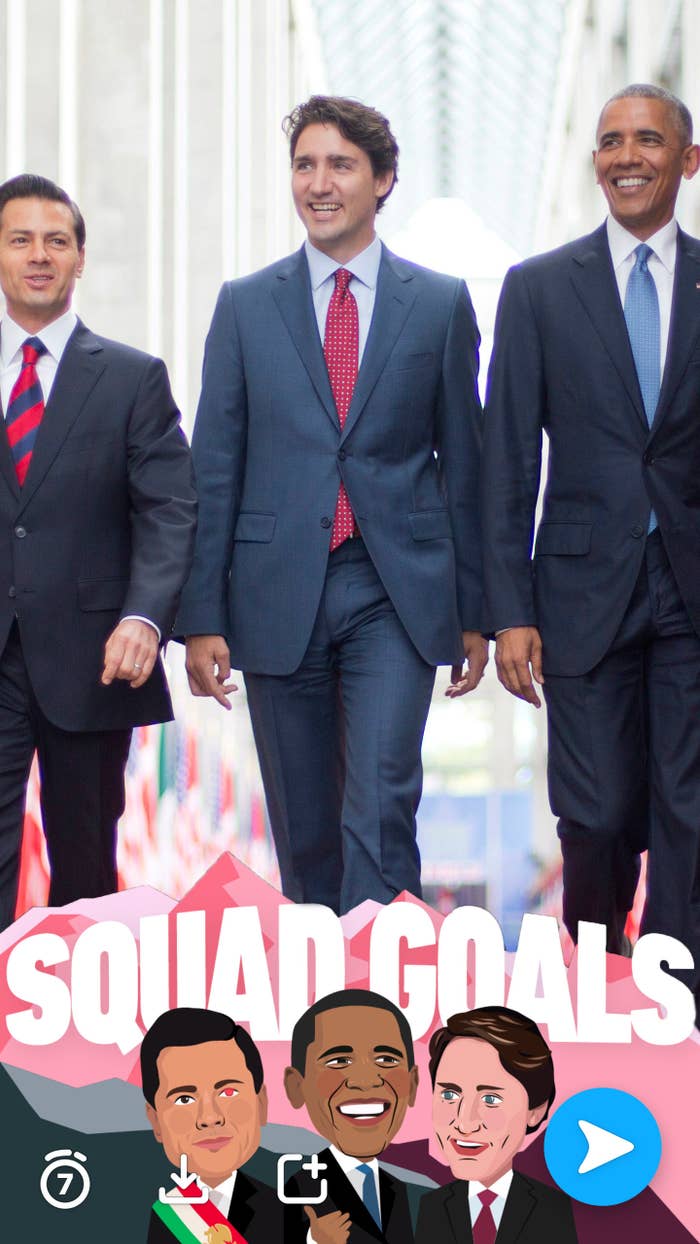 Happy snappin'.