Nobody, Not Even Canada's Premiers, Can Stop This Dog From Doing Her Job
You earned a treat, Smudge.
This is Smudge, a very good girl who works as the Canine Ambassador at the Hotel Macdonald in Edmonton.
The hotel also happened to host the Council of the Federation meetings, which is when all of Canada's premiers get together.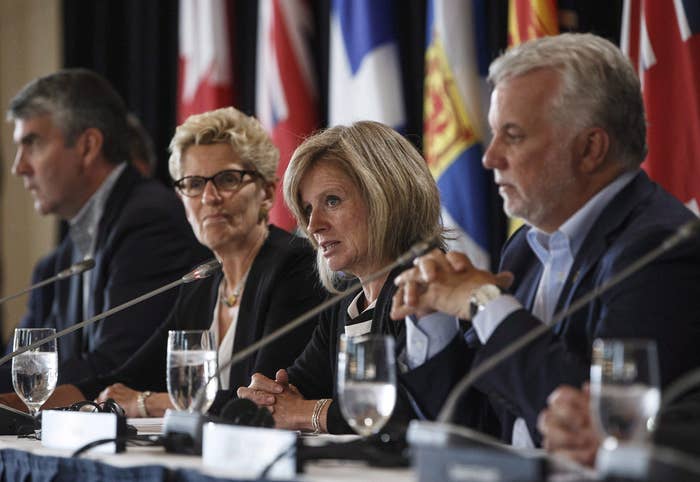 And dear ol' Smudge made the best of it by crashing the final press conference on Wednesday.
"Why are we talking when we could be petting?" she probably thought.
"My only policy is more treats."
She basically took over.
And unlike politicians, Smudge stuck around until the job was done.