A Hostile Cat Attacked Seven Pit Bulls, Leaving One Scratched And Bloody
"People need to realize that pit bulls are not bad dogs."
When a cat in Victoria, British Columbia, decided to take on seven pit bulls, it was actually the cat that managed to walk away unscratched.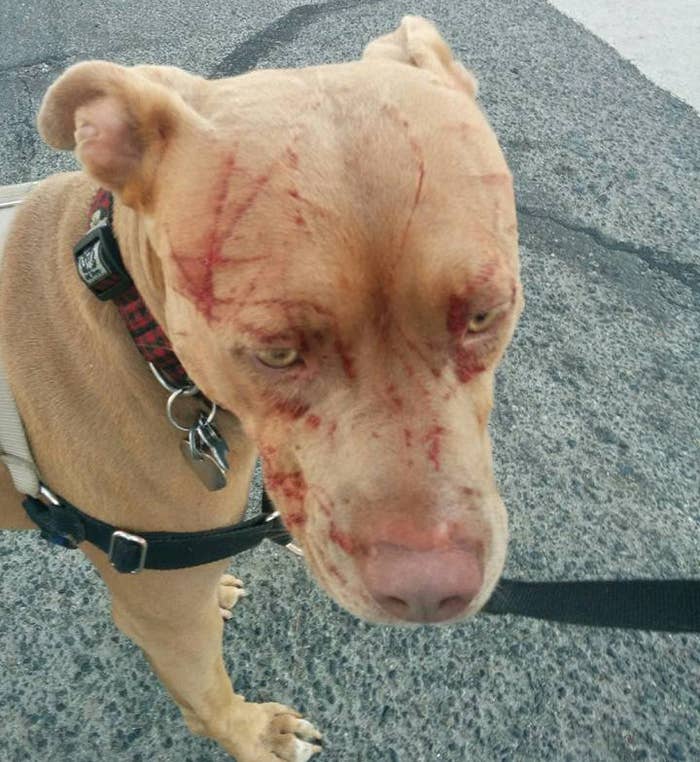 The dogs were with Javiera Rodriguez and Kyla Grover, the founders of Pit Bulls of Victoria BC, a group for pit bull owners that organizes weekly group walks.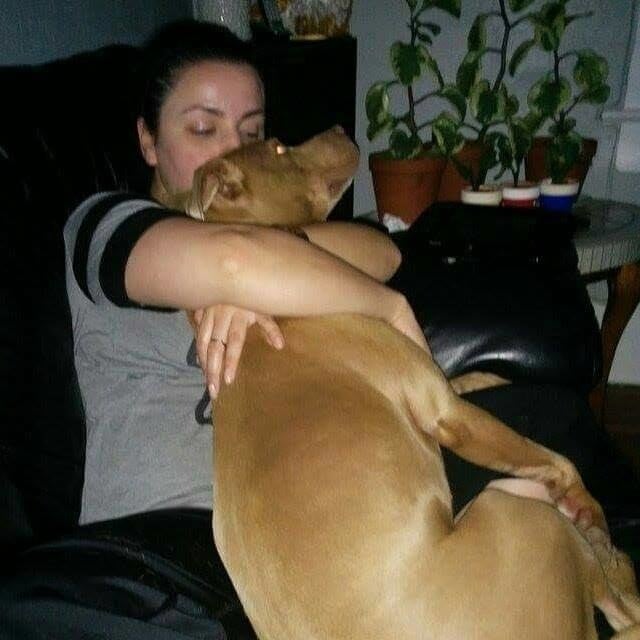 Bandida, Rodriguez's 3-year-old pit bull, and Cali, Grover's pit bull mix, were in the pack, along with five others.
Part of the reason they started the group was to address the stereotypes about aggression in pit bulls, which makes what happened next all the more strange.
They were passing by a yard where a woman was gardening when a cat came tearing out of the bushes and made a beeline for the dogs, latching onto Bandida's face.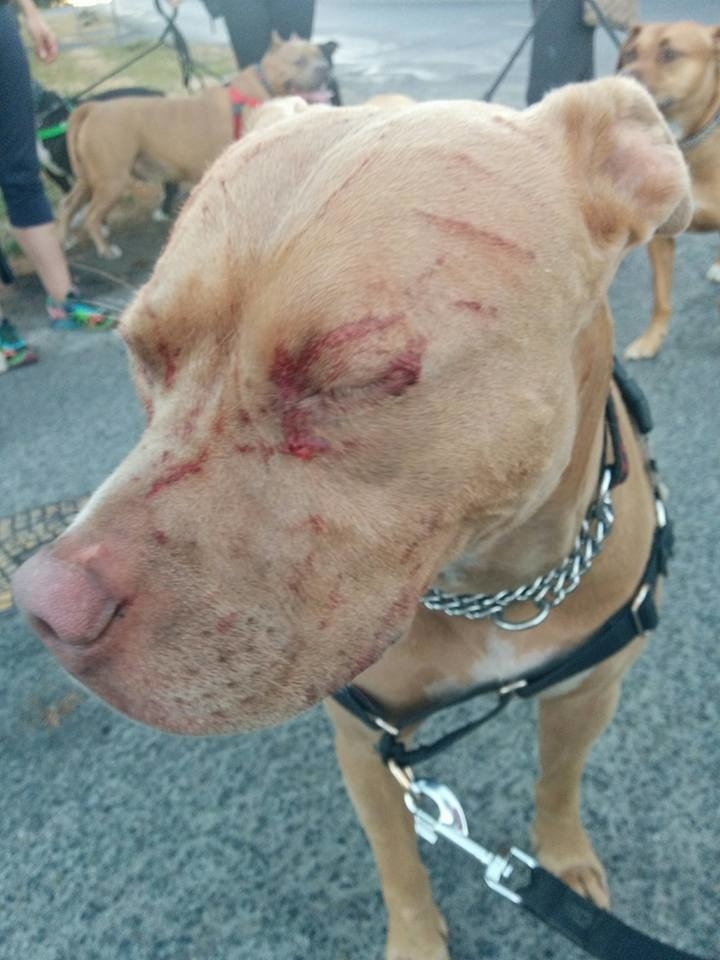 Grover dove in to separate the animals, getting bitten and scratched in the process.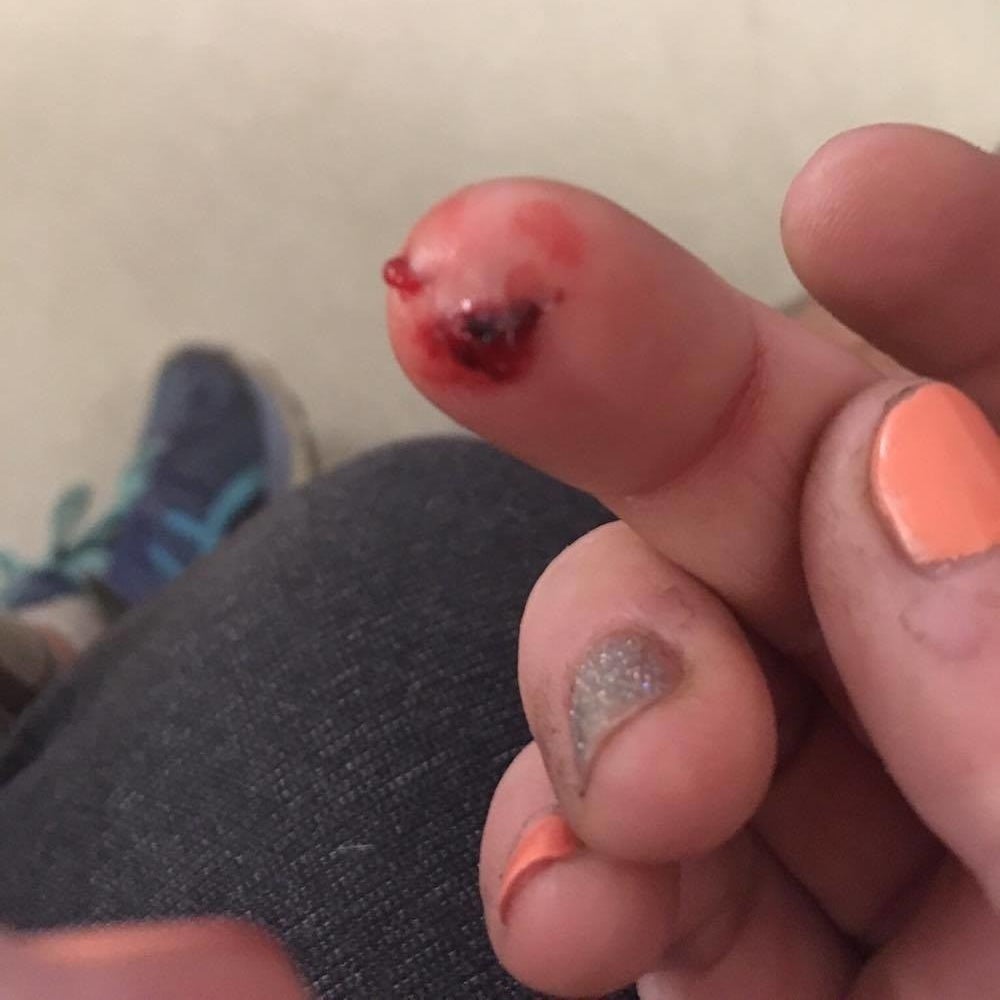 "I know if she were to hurt or kill this cat, she would be deemed dangerous and euthanized because of her breed," said Grover.
Grover pulled the cat away and its owner took it inside, but Bandida's face was covered in blood and scratches.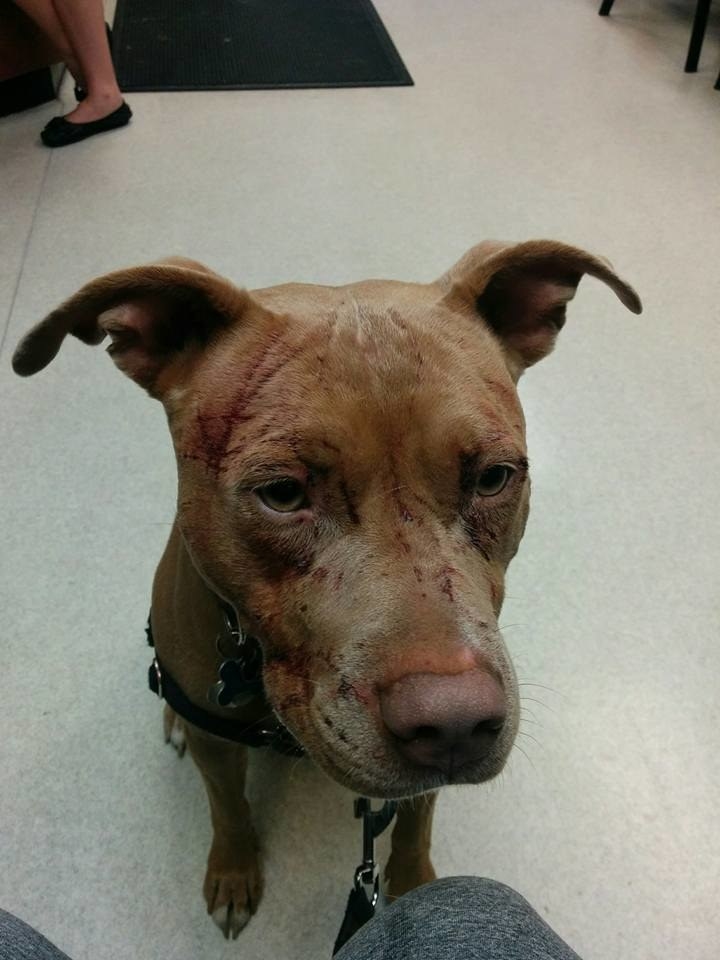 Rodriguez returned to the cat's house the next day, where the owners apologized and wrote her a cheque to cover the vet bill. But what she really wants is for the law to treat aggressive animals fairly.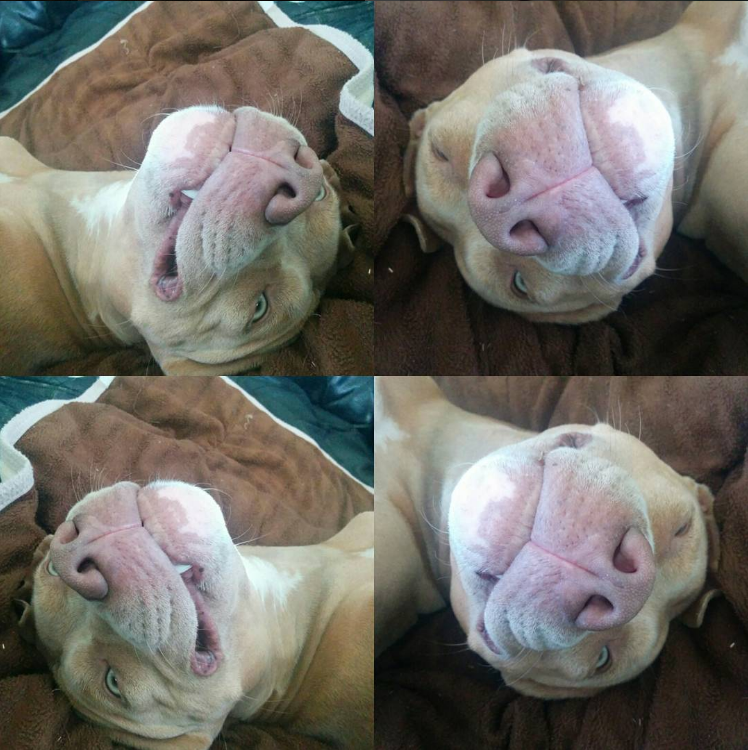 Since the attack, Bandida has been less playful and stays by Rodriguez. "She's always needy, but now she's very needy for attention," she said.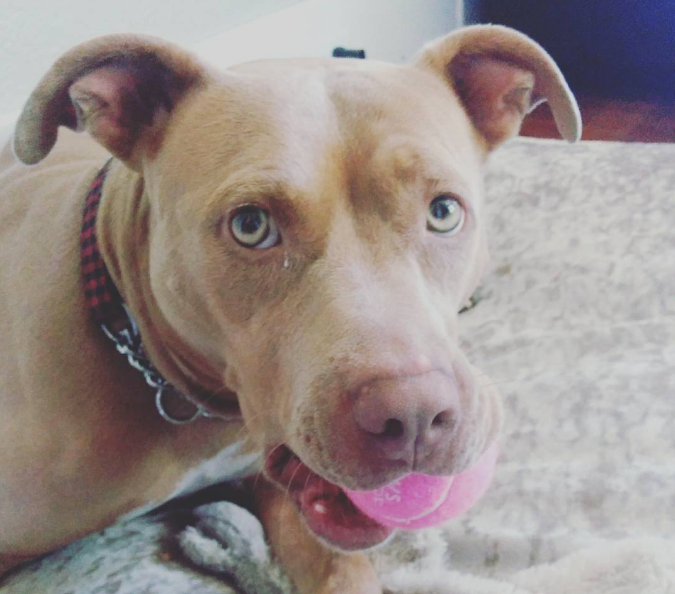 "Honestly, all those prejudices against pit bulls are just wrong," added Rodriguez. "It's all about the owners, how you raise your dogs, and the relationship you have with them."