This is Jordan Witzel, the meteorologist for Global Calgary's morning show. And he's about to lose his shit.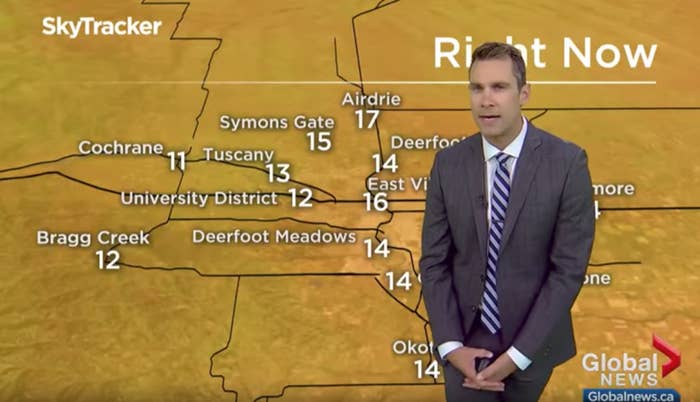 The show does a daily activity, and on Tuesday it was "swinging." Like, on swings. Witzel's mind, however, was deep in the gutter.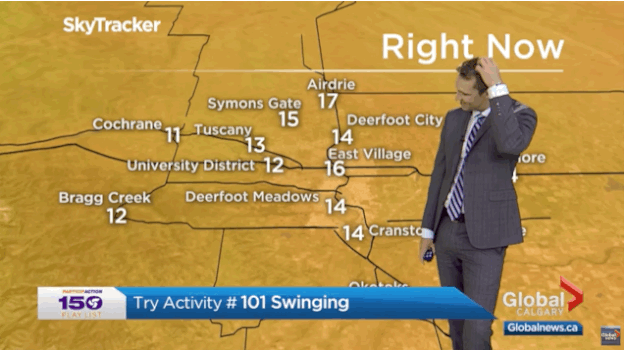 "Go to the dollar store and get a fishbowl … Oh swinging at a playground."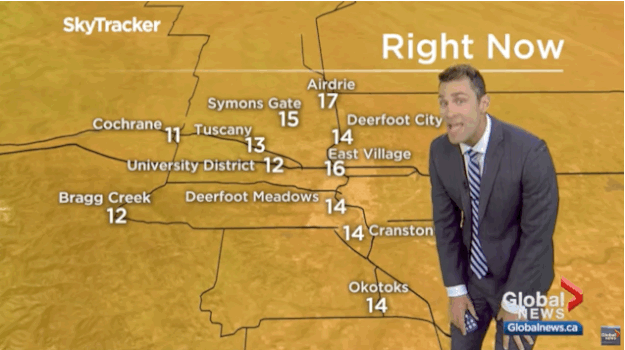 His co-hosts Scott Fee and Amber Schinkel couldn't even handle it.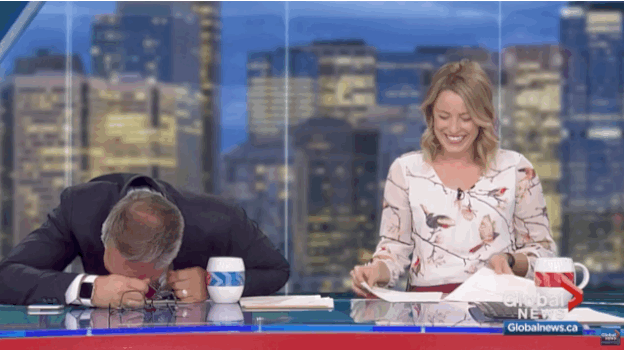 "So either way you get your activity in for the day, I guess." "Good cardio."