Numerous landmarks around the continent are turning purple Thursday night to mark the passing of Prince.
Niagara Falls is turning purple tonight, too, but weirdly enough it's not for Prince. It's for Queen Elizabeth's 90th birthday.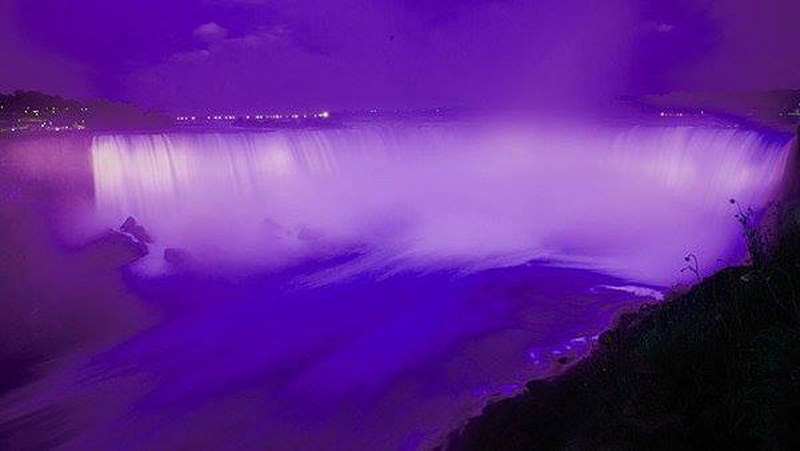 Which is kind of the freakiest coincidence ever.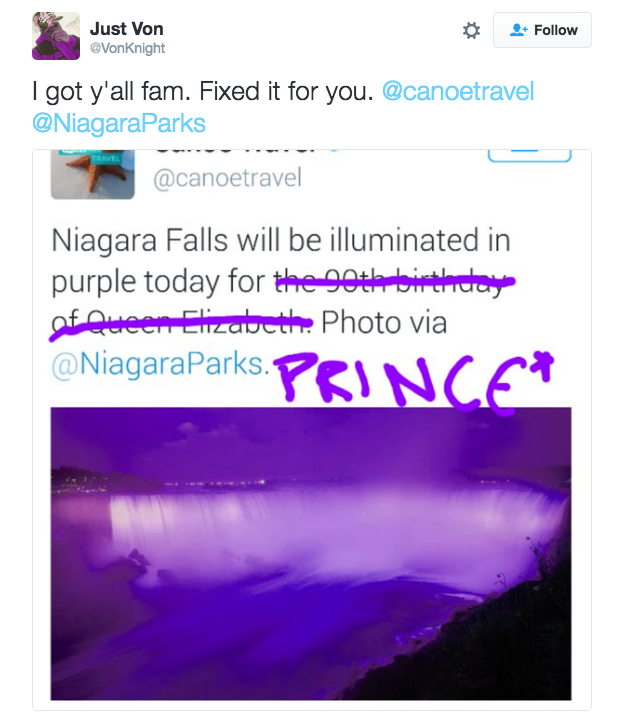 Did... did he know?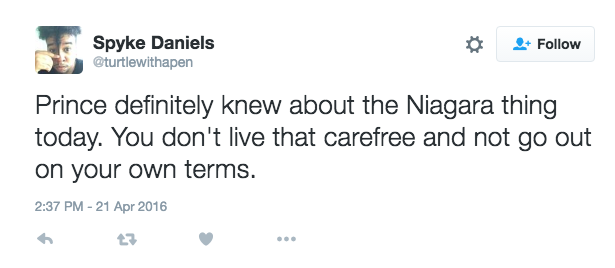 Could it be one last bit of magic from one of the most majestic humans to grace our planet?

Because as far as coincidences go, this one's a little too good.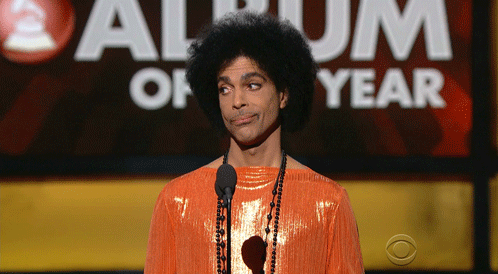 And let's be real. As if anyone, on a day like today, is going to see that purple water raining down and think it was for anyone but Prince.
Nope. Nope nope nope.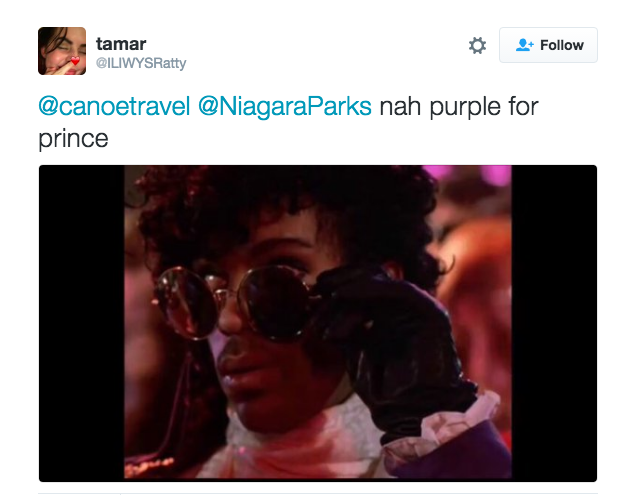 But really, why not both? The U.S. and Canada share the falls, we can share this too.