Pride Toronto Has Apologized For "A History Of Anti-Blackness"
It comes after months of debate over a protest by Black Lives Matter Toronto.
Pride Toronto has issued an apology for "a history of anti-blackness" within the organization and "its role in deepening the divisions" within the LGBT community.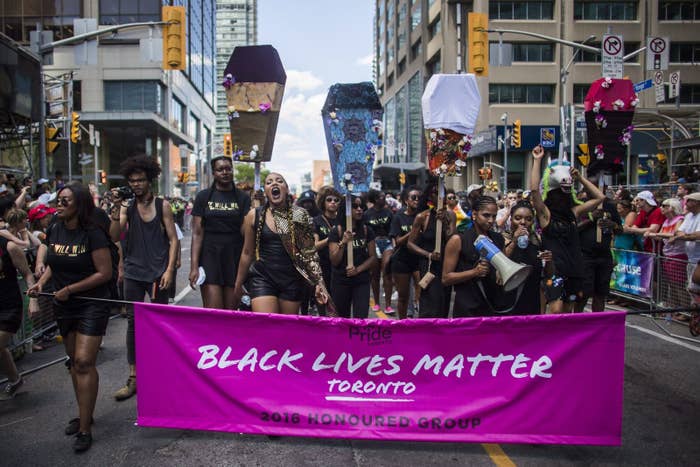 BLMTO — who were 2016's honoured group — halted the parade for 30 minutes with a list of demands for Pride Toronto.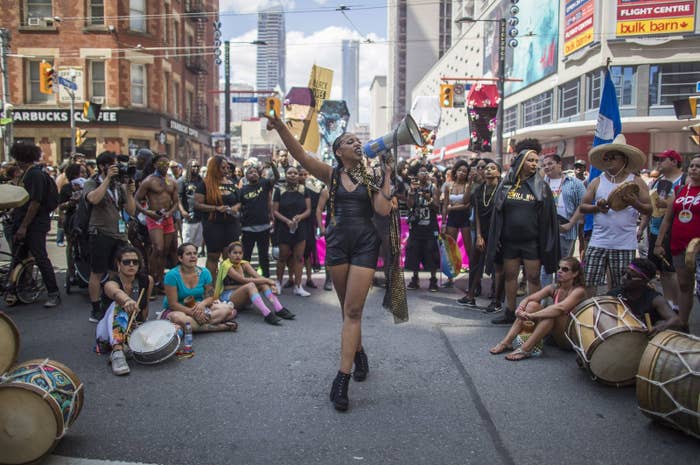 Pride's executive director, Mathieu Chantelois, signed the list of demands but later backtracked and said he was just getting the parade moving again. He resigned in August amid allegations of racism and sexual harassment.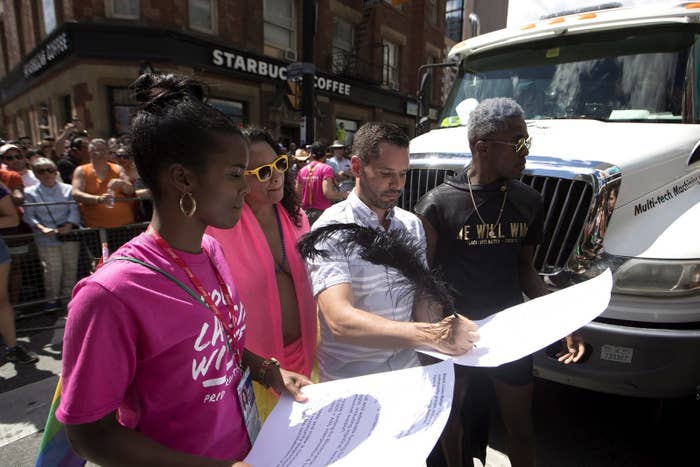 The demand to remove police officers from the parade has proved the most controversial. Pride Toronto held two town hall meetings after the parade, during which more than 700 people voiced their opinions on the matter.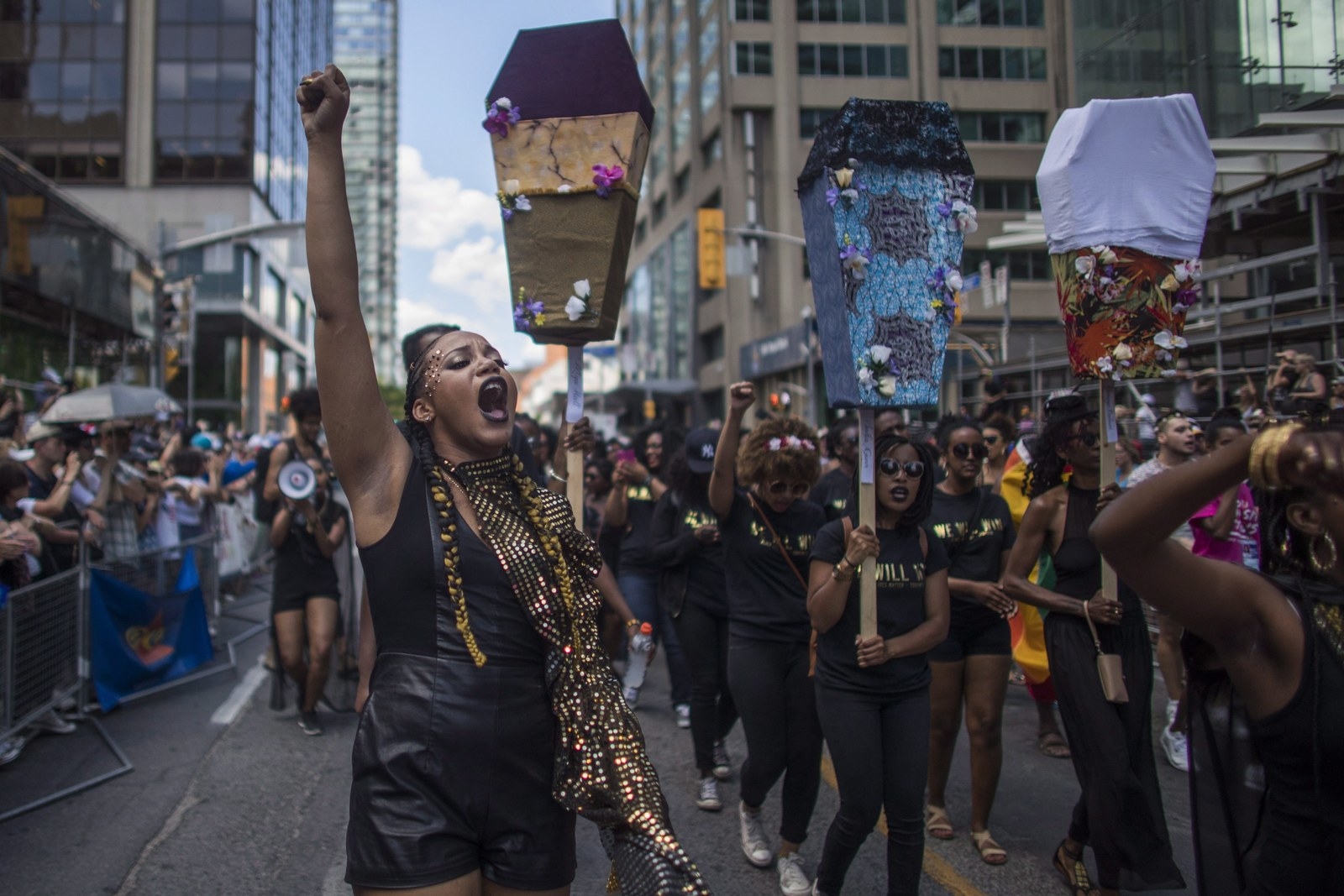 "As a team we recognize that a statement from Pride Toronto naming anti-Black racism in its practice and society at large is important," janaya khan, a member of BLMTO, told BuzzFeed Canada.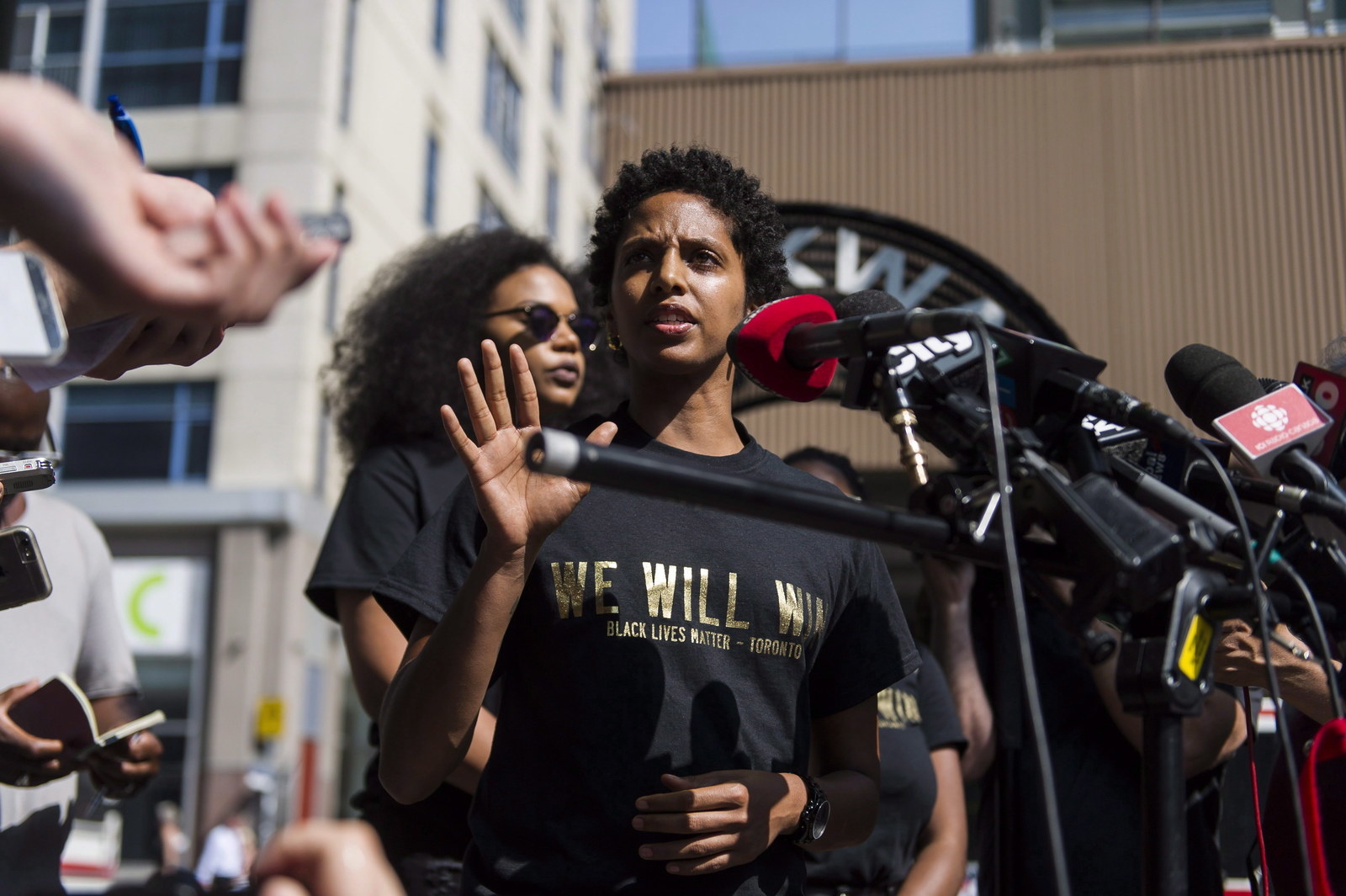 The board said it will use its dispute resolution process to determine the future participation of some 400 marchers from 11 different law enforcement agencies.