Canada's capital city may be beautifully historic, but it's also often the last major city in Canada to get shiny new things. So news that a Chipotle could be coming to Ottawa is being welcomed with open, burrito-ready arms.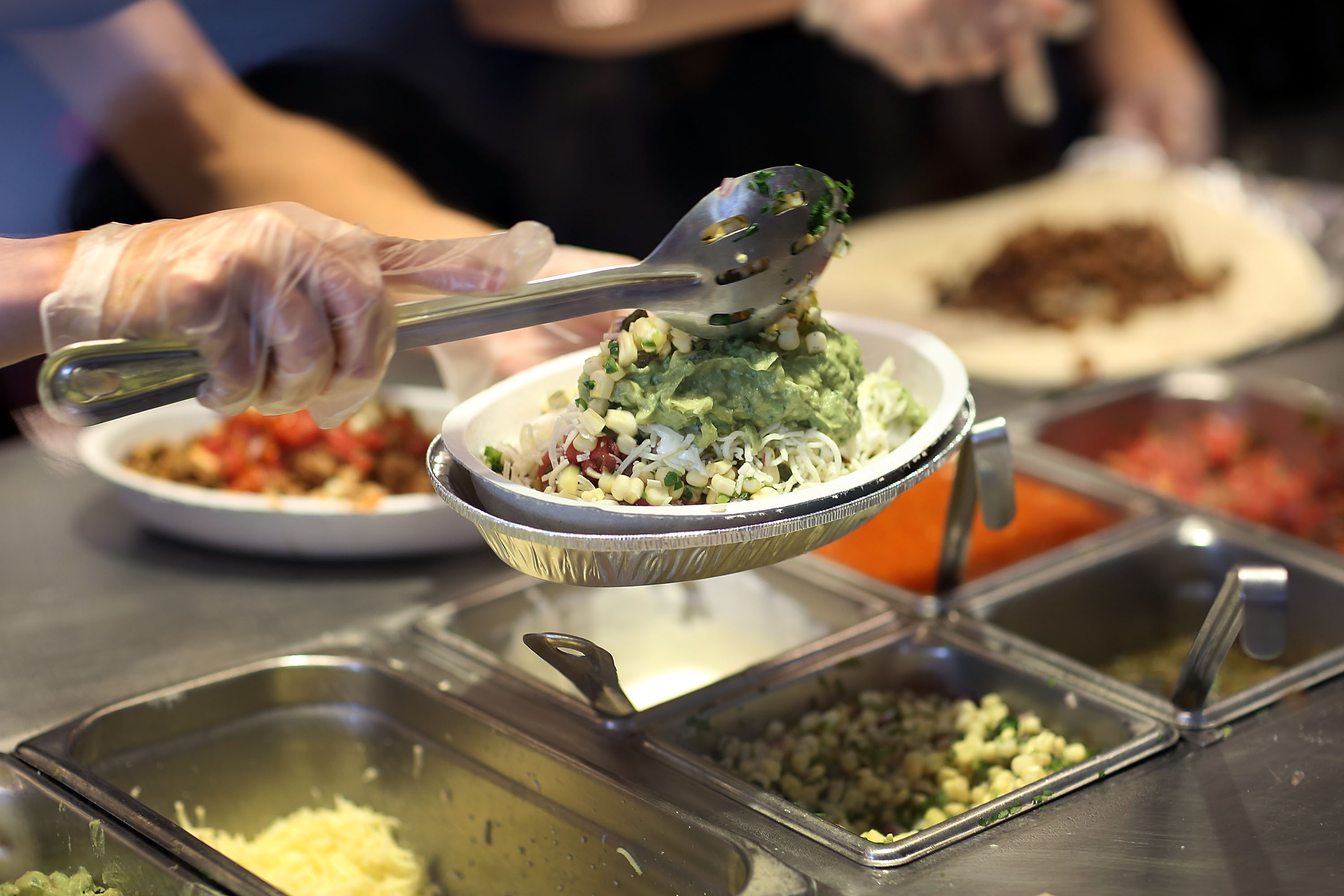 The speculation is all stemming from a job opening for a Chipotle general manager position posted on Indeed.com three days ago.

BuzzFeed Canada was unable to find the job listed on Chipotle's website, or other job listing sites. When asked, Chipotle gave a cryptic answer.
"We don't discuss plans for individual locations of markets beyond what we have under lease and where construction is scheduled," said spokesperson
Chris Arnold in an email.
"At this time, we do not have anything there that meets those criteria."
Curious.
And while that's far from a concrete confirmation, Ottawans have noticed the Indeed posting and are getting their hopes up all the same.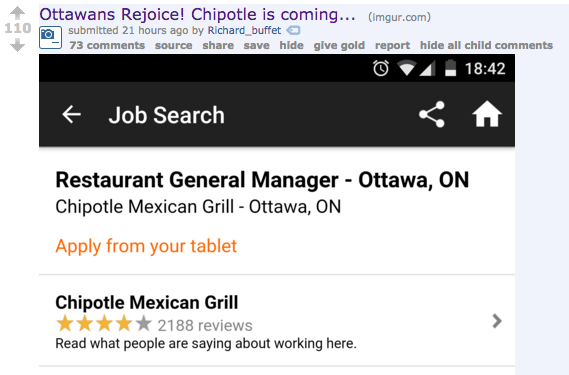 And who wouldn't welcome something that challenges Ottawa's reputation for lacking nice things.
Seriously, this is exciting for people, especially considering that the closest Chipotle to Ottawa is in New York state.
There's also already speculation about where this hypothetical Chipotle will exist.
Only time will tell if Ottawa will get to enter the 21st century and feast upon mediocre burritos like the rest of us.