Tarek Bin Yameen was once a refugee himself, having grown up amid civil war in Yemen. Now a medical student, he and his family came to Canada 16 years ago. Knowing the trauma kids from Syria have experienced, he wanted to give back.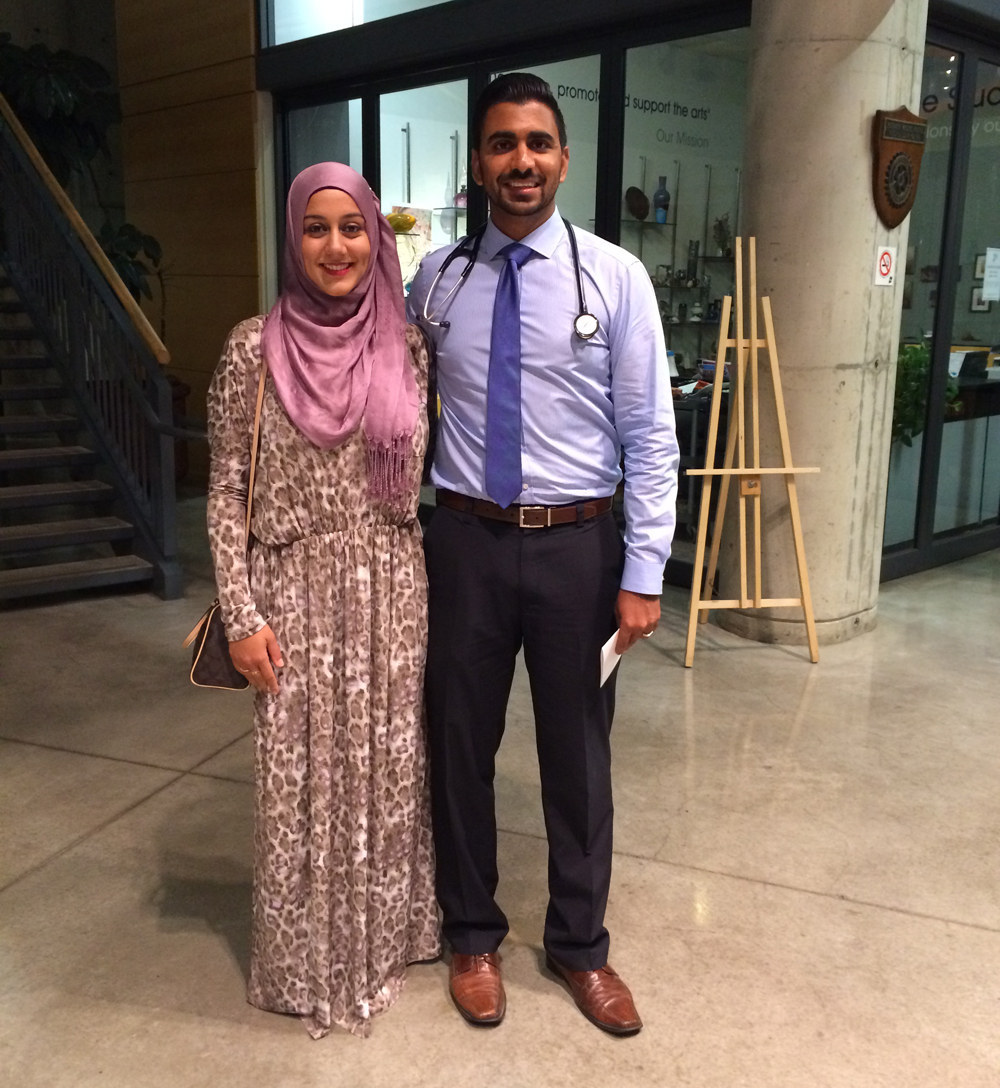 Last weekend, he and his wife Imman Sarhan volunteered at an event for the 400 Syrians — half of whom are children — staying at Toronto's Plaza Hotel. They were in charge of an arts and crafts table and the results will fill your cold Canadian heart with warmth.
"I anticipated that perhaps some of the children might draw images of war considering the trauma they may have experienced," said Bin Yameen. "But I was extremely taken aback by how they wanted to draw the Canadian flag."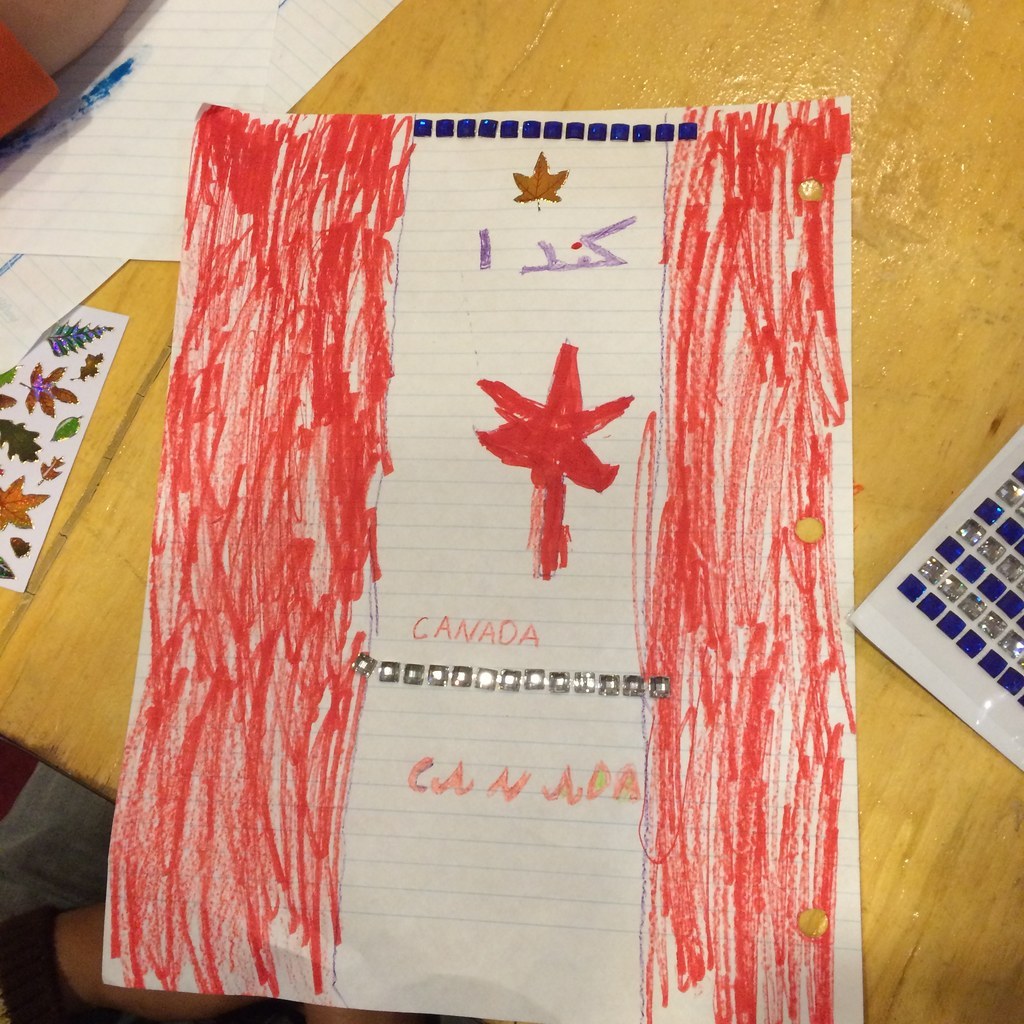 "Many of these refugees just arrived in the country two, three weeks ago so they're all very new to Canada," he said. "I think many of them wanted to draw it out of sincere gratitude, for coming here and being welcomed to Canada."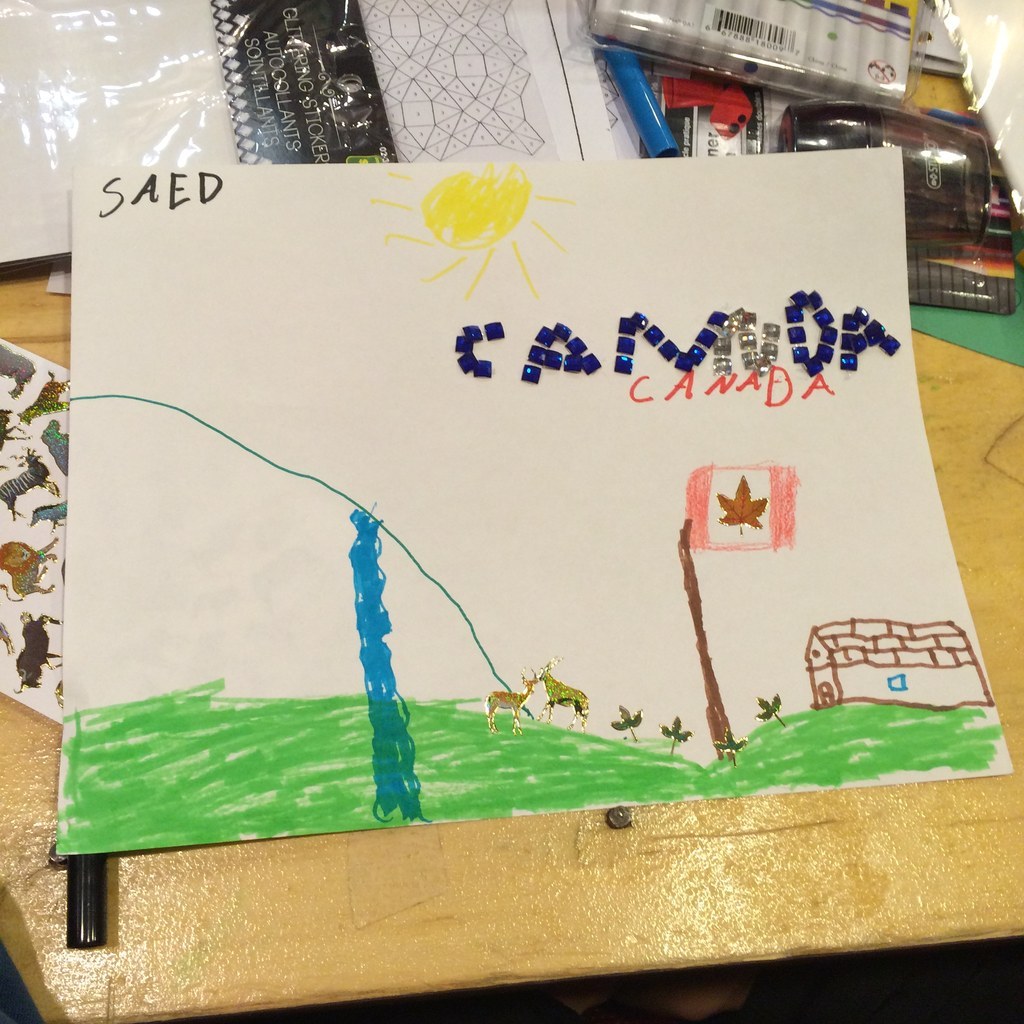 This picture, drawn by a little girl, says "My country is Canada" in Arabic.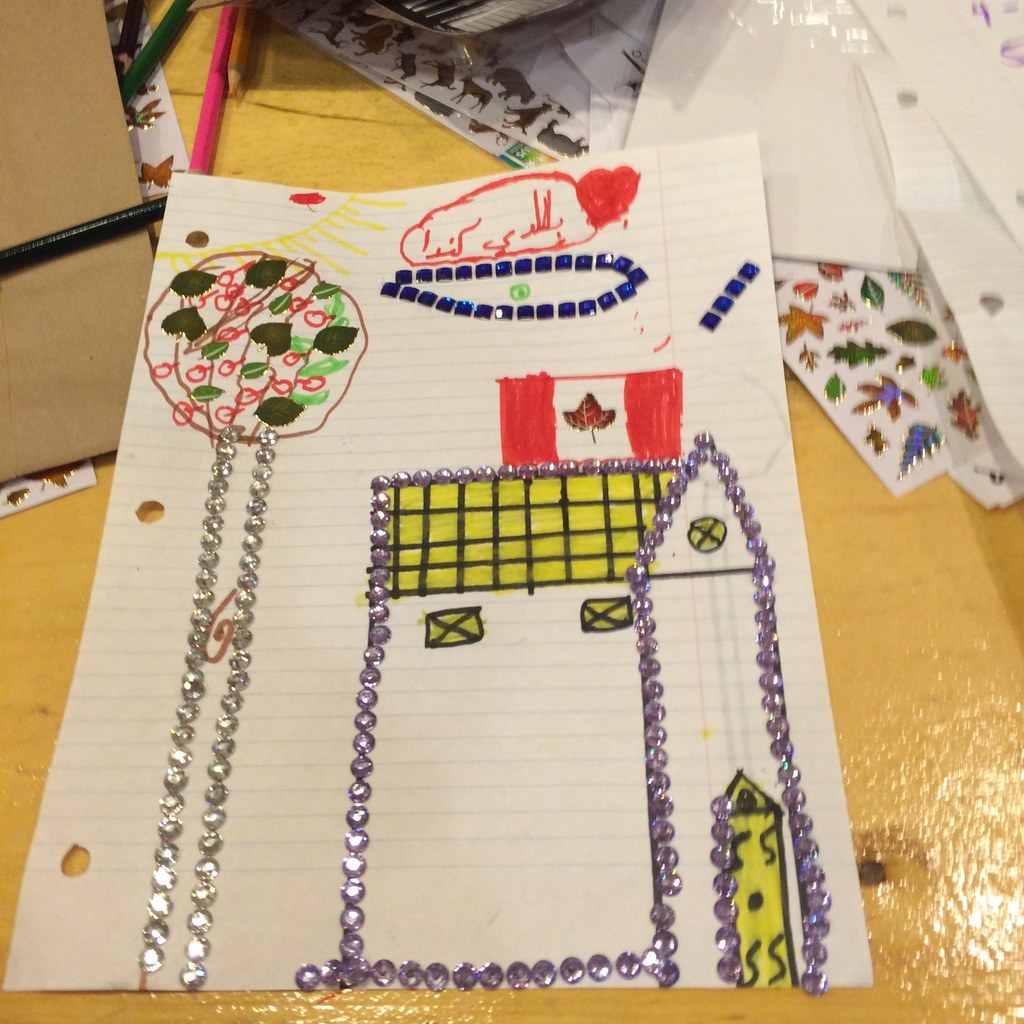 "All we hear is the pundits and politicians chime in, never the refugees themselves. I think this piece of art gives the refugees a voice, because their voice is usually unheard."