A Toronto bar is promising to do better after posting a sign that read: "No means yes & yes means a***."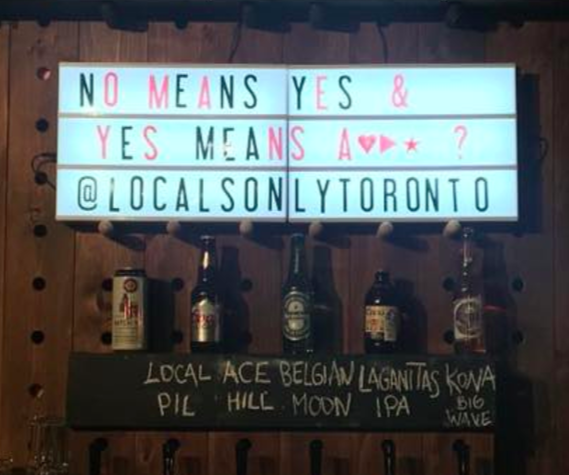 The next day, she shared a photo of the sign on Bunz, a Toronto-based trading group on Facebook. "It literally made me sick to my stomach last night and I am still fuming over it today," she wrote.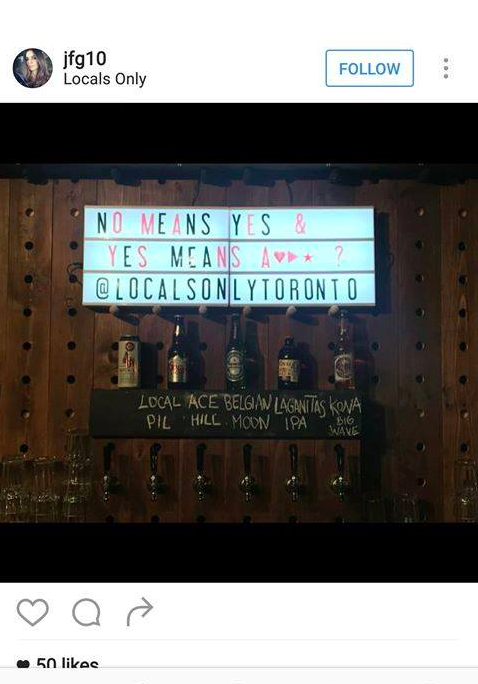 That in turn prompted people to leave dozens of negative reviews on the bar's Facebook, Yelp, and Google pages.

After the photo went viral, Locals Only posted an apology on its Facebook page, saying the sign was "disgusting, derogatory, and insensitive towards a serious issue that we in no shape or form condone."