This Couple Had An Incredible Encounter With A Car-Licking Moose
"It just walked over to our car and had its way."
We weren't kidding.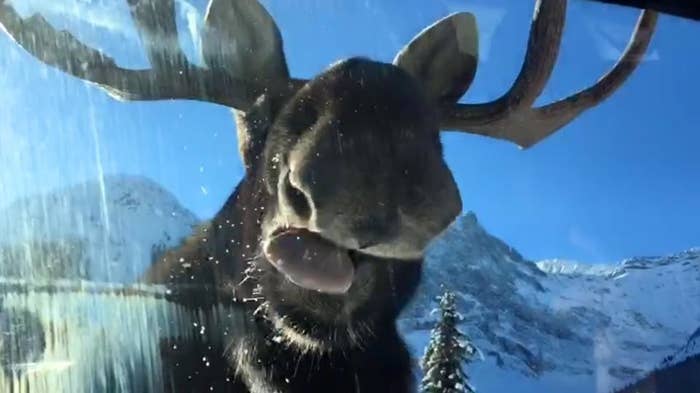 CJ Malan and his wife Theresa had headed out to Peter Lougheed Provincial Park, just south of their home in Banff National Park.
They'd heard reports about moose treating salty cars like lollipops, but they didn't think they'd actually get to witness it firsthand.
Then this handsome fella appeared.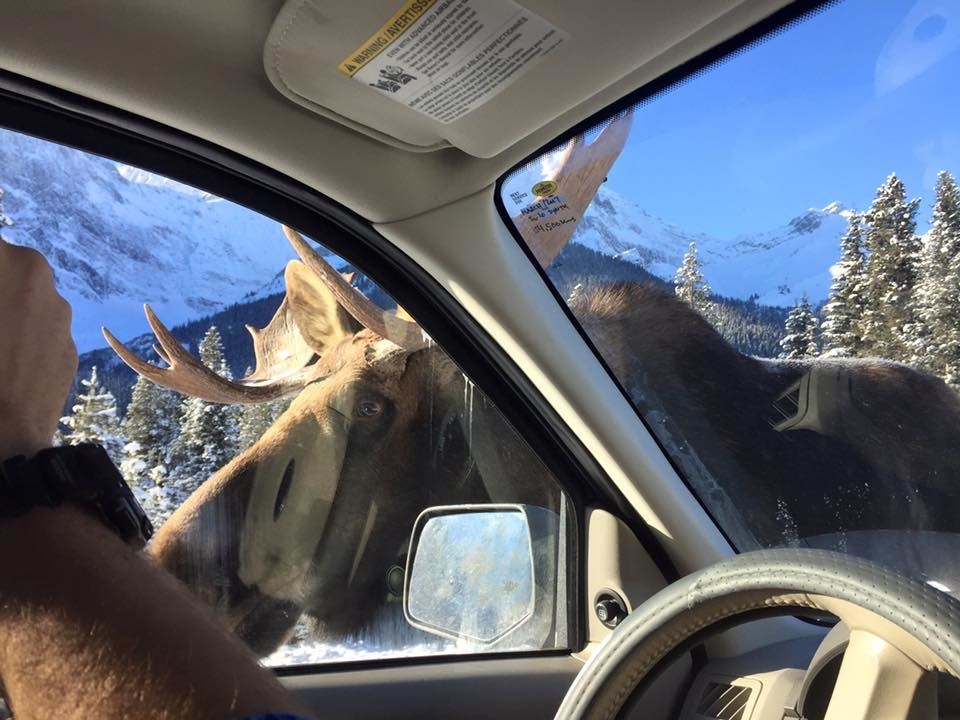 "We saw it on the side of the road so we stopped and waited," Malan told BuzzFeed Canada. They watched it lick another parked car, "then it just walked over to our car and had its way."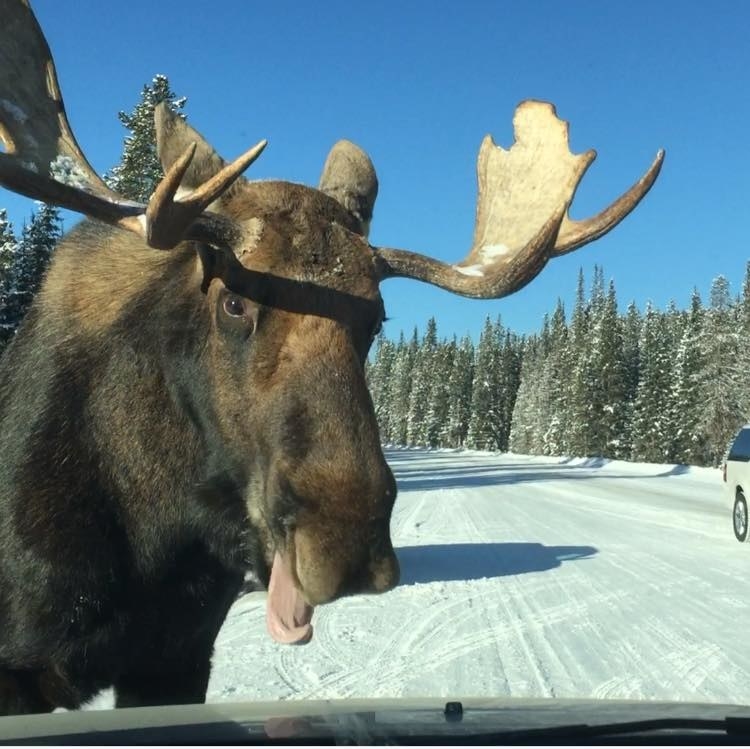 "Theresa freaked out a little bit and I'll admit I had a moment where I was like 'oh no,'" said CJ. "But after a short while you could tell he wasn't interested in us at all."
"He was very happy to do what he was doing, he was completely ignoring us."
CJ and Theresa sat in their car for 30 minutes while the moose went to town, licking up the road salt residue on the car. All they could do was watch.
"It was unbelievable, honestly," said CJ.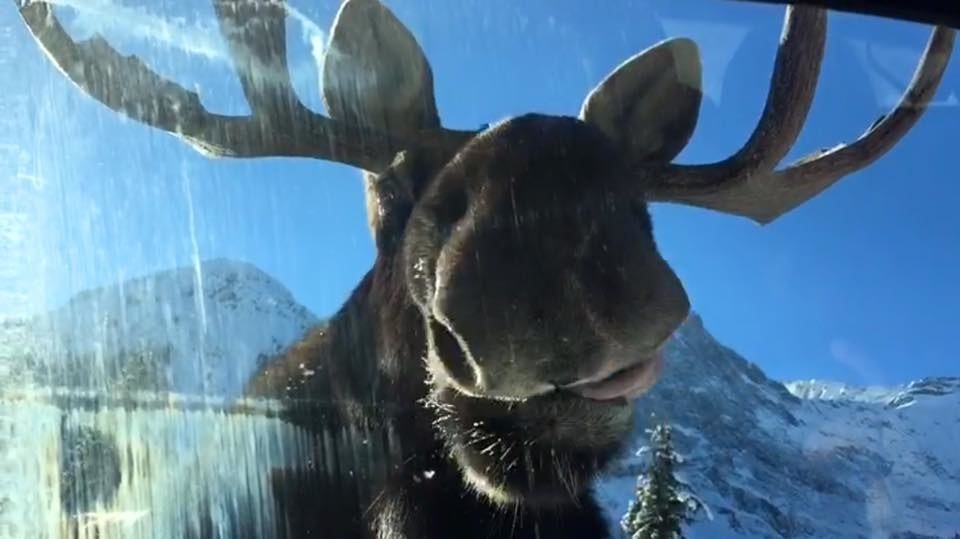 "There's people who've lived here their whole lives who haven't experienced such a thing."