Someone has defaced the pride crosswalks in Lethbridge, Alberta's Pride, for the second time in three days — this time with tar and manure.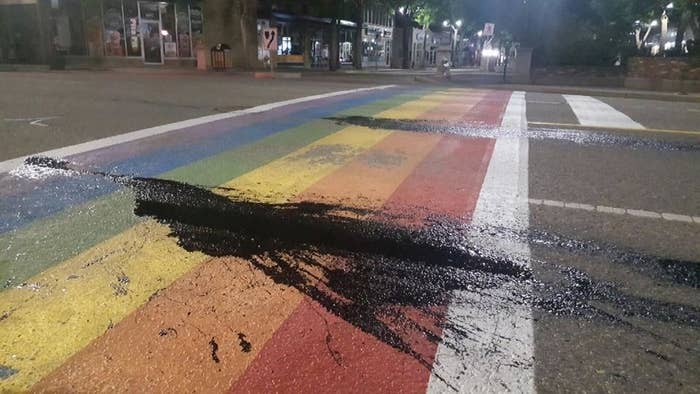 On June 12, the crosswalks were vandalized with skid marks, just a week after they were painted.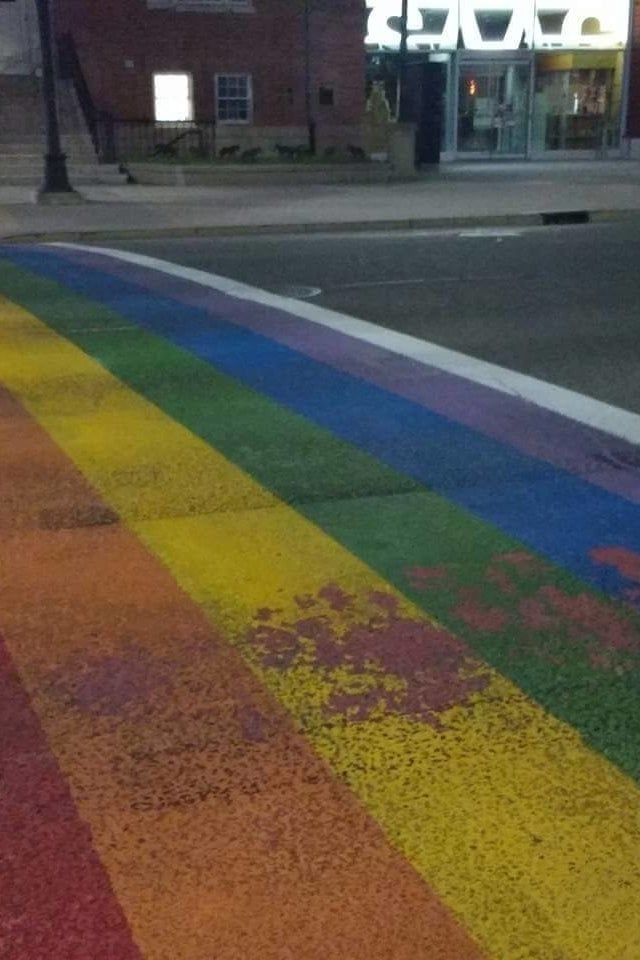 "These marks are blatantly deliberate, and nearly identical to a similar incident in Saskatoon earlier this month. This is a direct attack on the LGBTQ+ community and specifically the Transgender community," organizers wrote on Facebook.
"However, we at Lethbridge Pride Fest know this is the action of a few small minded, intolerant people," they added. "This will not bring us down. This will only propel us to work harder, be louder, and be prouder in our community."
Then, sometime on Wednesday night, someone covered the rainbow crosswalk with tar and manure, according to Lethbridge police.
City workers were on the scene on Thursday morning to clean up the mess.
Levi Cox, last year's chair of Lethbridge Pride Fest, saw the vandalism himself in the early hours of Thursday. "I was sad," he told BuzzFeed Canada. "I just kind of felt like, 'really? This is where we at?'"