Someone Put A Banner On Kellie Leitch's Office That Names The Mosque Shooting Victims
"RESIGN KELLIE LEITCH"
Someone hung a large banner calling on MP Kellie Leitch to resign on her constituency office in Collingwood, Ontario.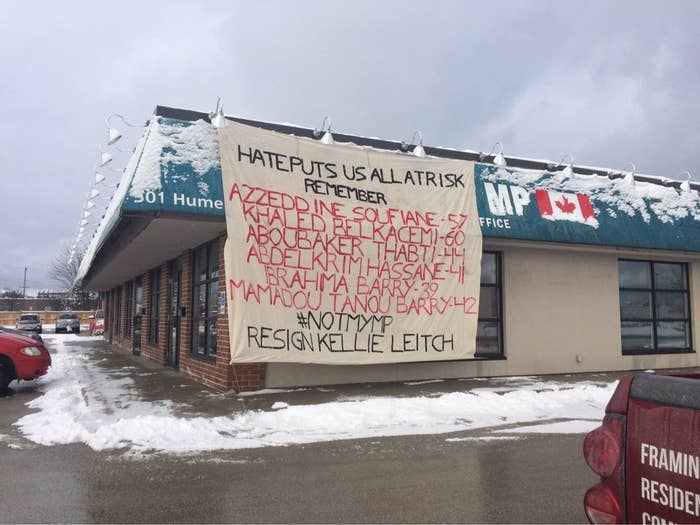 According to Bayshore Broadcasting, the sign was removed Tuesday morning and police are investigating.
Leitch, who is in the running to be the next leader of the Conservative of Canada, has faced heavy criticism for her proposal to screen immigrants for "Canadian values."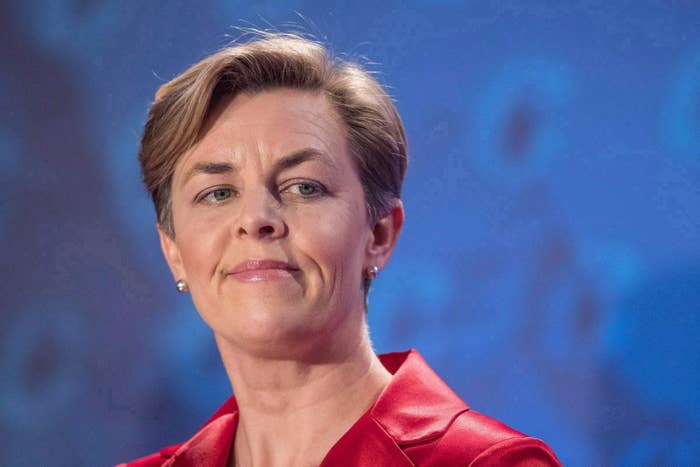 In the wake of the shooting in Quebec, Leitch's messages of condolence on social media were filled with replies saying her own rhetoric fuels hatred of Muslim-Canadians.

A message about the attack on Facebook received similar replies, as well as criticism for not explicitly mentioning the shooting took place at a mosque and that Muslims were targeted.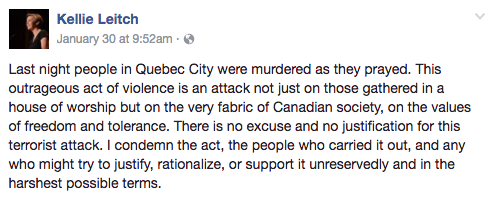 But Leitch has made it clear she's sticking to her plan. In a Facebook post on Tuesday, she wrote "I won't back down just because some people disagree with me."