This Creator Is Proving Why Non-Binary Representation Matters
Web series are leading the way in moving beyond the gender binary.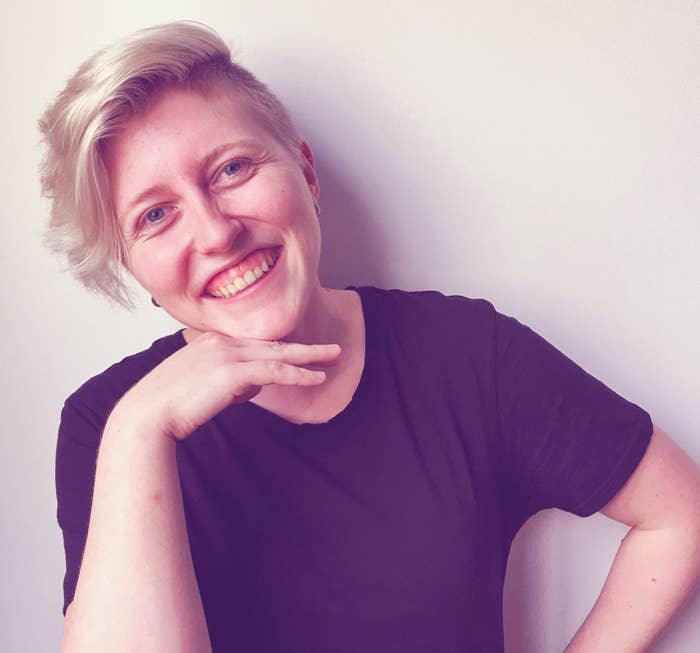 Flip through the channels on your TV on any given night and you'll see a lot of men, a fair amount of women, but not a hell of a lot else. For people who don't identify as either male or female, representation is pretty much non-existent.
But on the internet, among indie YouTube series and LGBT fandoms on Tumblr, change has been brewing. A new wave of creators aren't waiting for mainstream entertainment to catch up to the realities of gender identity, they're just making it happen. And Kaitlyn Alexander is at the forefront.
Alexander is the mastermind behind Couple-ish, a web series they both created and star in. It centres on Dee, a non-binary, bisexual artist who enters into a sham marriage to keep their new roommate in the country. It's instantly endearing, with LGBT inside jokes and characters that are too awkward not to love.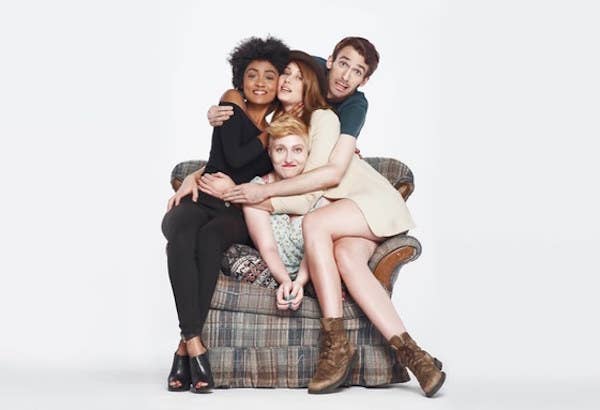 "I just saw this gap in media. I was not seeing people like me represented so it's like, why don't I just start doing it. Somebody has to start it," Alexander told BuzzFeed Canada. "I just wanted to create a series where somebody who's non-binary can be a romantic lead or at the forefront, and not a joke."
Often, says Alexander, characters without a fixed gender are non-human entities like aliens, and often a punchline. It took until 2017 for mainstream TV to get its first non-binary character in Taylor Mason on Showtime's Billions. There's also Alexander's own character LaFontaine from Carmilla, the lesbian vampire web series recently made into a full-length movie.
And if you need proof that non-binary representation matters, it doesn't get more poignant than this: Alexander realized their own identity while playing LaFontaine.
"One of writers was like, by the way, Lafontaine's genderqueer, and I was like '...k. I don't know what that means, I guess I should probably do some research,'" said Alexander.
"I sat down and I started reading and I was like, oh 'they' can be used as a singular pronoun? Oh, that's interesting. And then like five minutes later I'm in the mirror and going, 'they... they look nice today.' Oh, yeah, that fits for me, that's really nice."

Carmilla became a breakout hit and developed a ravenous fanbase of young, queer viewers who finally got to see characters they related to. And just as the series became a safe space for them, filming it was a safe space for Alexander.

"It's probably the only reason that I know who I am today," they said. "Being part of that has changed my life."

And they credit the Carmilla fans giving them both an audience and the confidence to make Couple-ish. It was also the fans who crowdfunded Couple-ish's second season into existence. And to Alexander, that just proves people are hungry to see the full LGBT spectrum come to life on screen.

Being one of the few non-binary faces in media, Alexander said they often get messages from other non-binary people saying they didn't know the identity existed until they saw Alexander's work. That's why presenting non-binary people as normal, fully-fleshed out characters means so much to them.
"Representation is important because it gives people opportunities to see themselves in media, which is validating. It can make you feel like you're not alone, and that's super important," they said. They've even received messages from non-binary people saying Alexander's work helped them explain their identities to their parents.

"It's really really overwhelming but so, so nice. Didn't expect that, but it's pretty cool," said Alexander.
Couple-ish now has two seasons under its belt, with a prequel season to come. But Alexander's work is far from done. Even with the inroads made in LGBT representation, there's still improvements to be made.
"The representation is out there, and there's more of it than ever, but I think in achieving that we also have to remember to include queer people of colour, and the butch and not-feminine sides of the community as well," they said.
"We've still got ways to go. So that's future projects, that's my main goal, to include everyone. It's a community, it needs to be a community."