Is this not the cutest lil' Montreal smoked meat sandwich you've ever seen?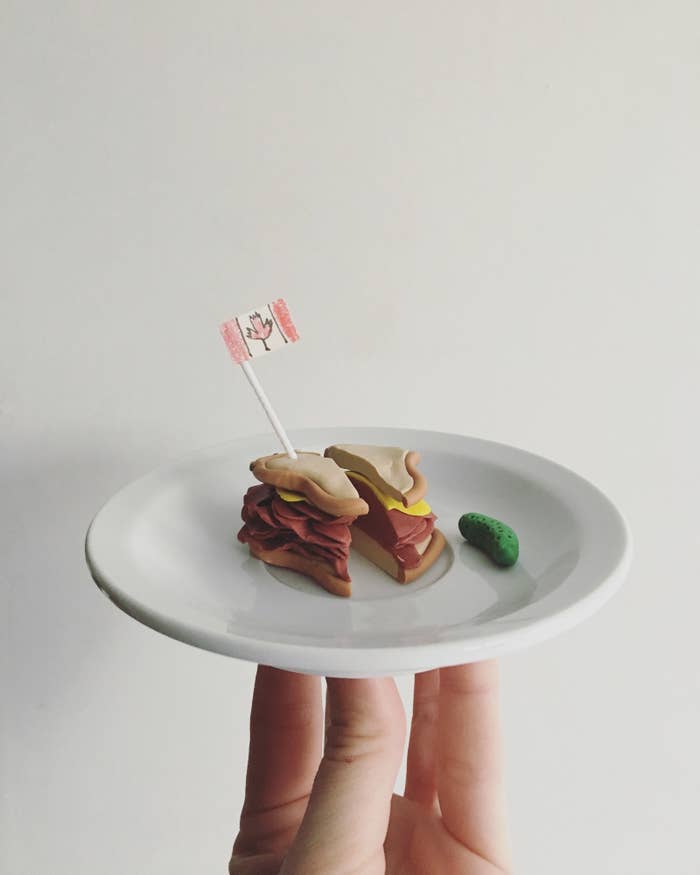 And what about this itty-bitty, bite-size caesar with all the fixings?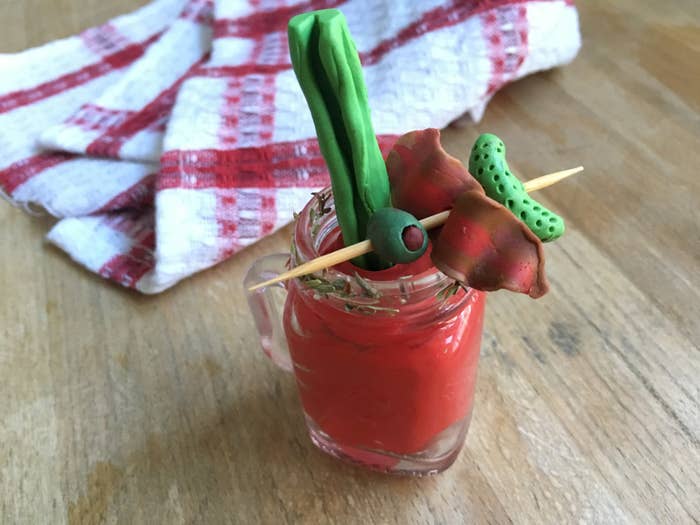 These are the work of clay artist Jennifer Robeson, who made a whole set of miniature Canadian classics for Canada 150.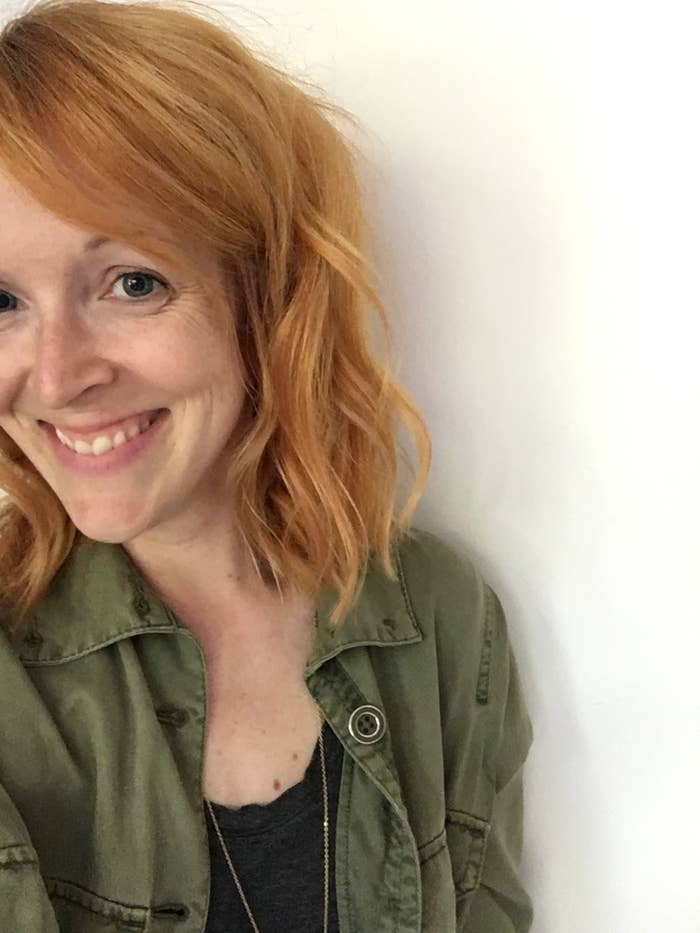 Which is how we got these perfect fiddleheads.
And this one-bite lobster roll.
"I focussed on all kinds of iconic Canadian foods," Robeson told BuzzFeed Canada.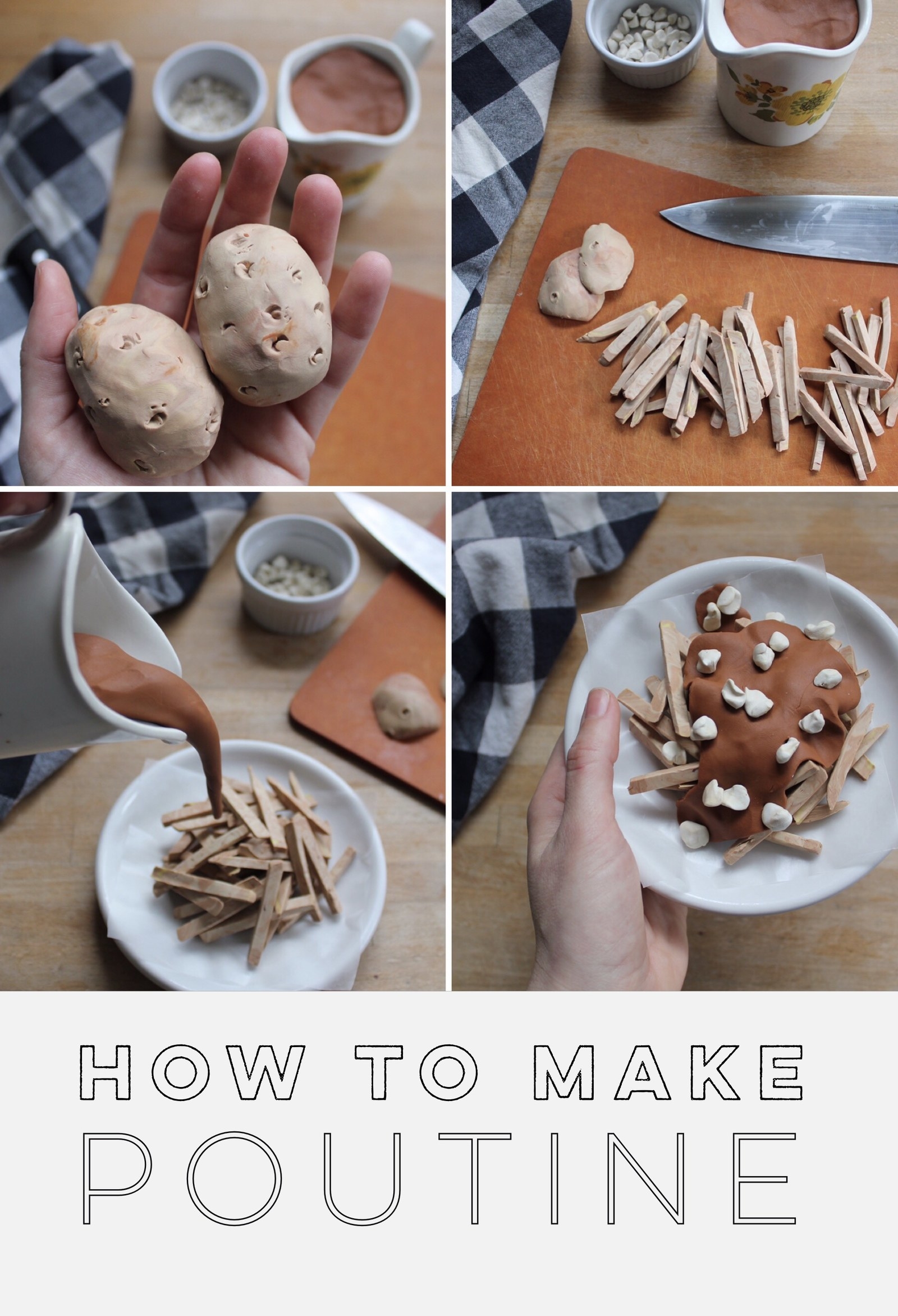 There were hiccups, though.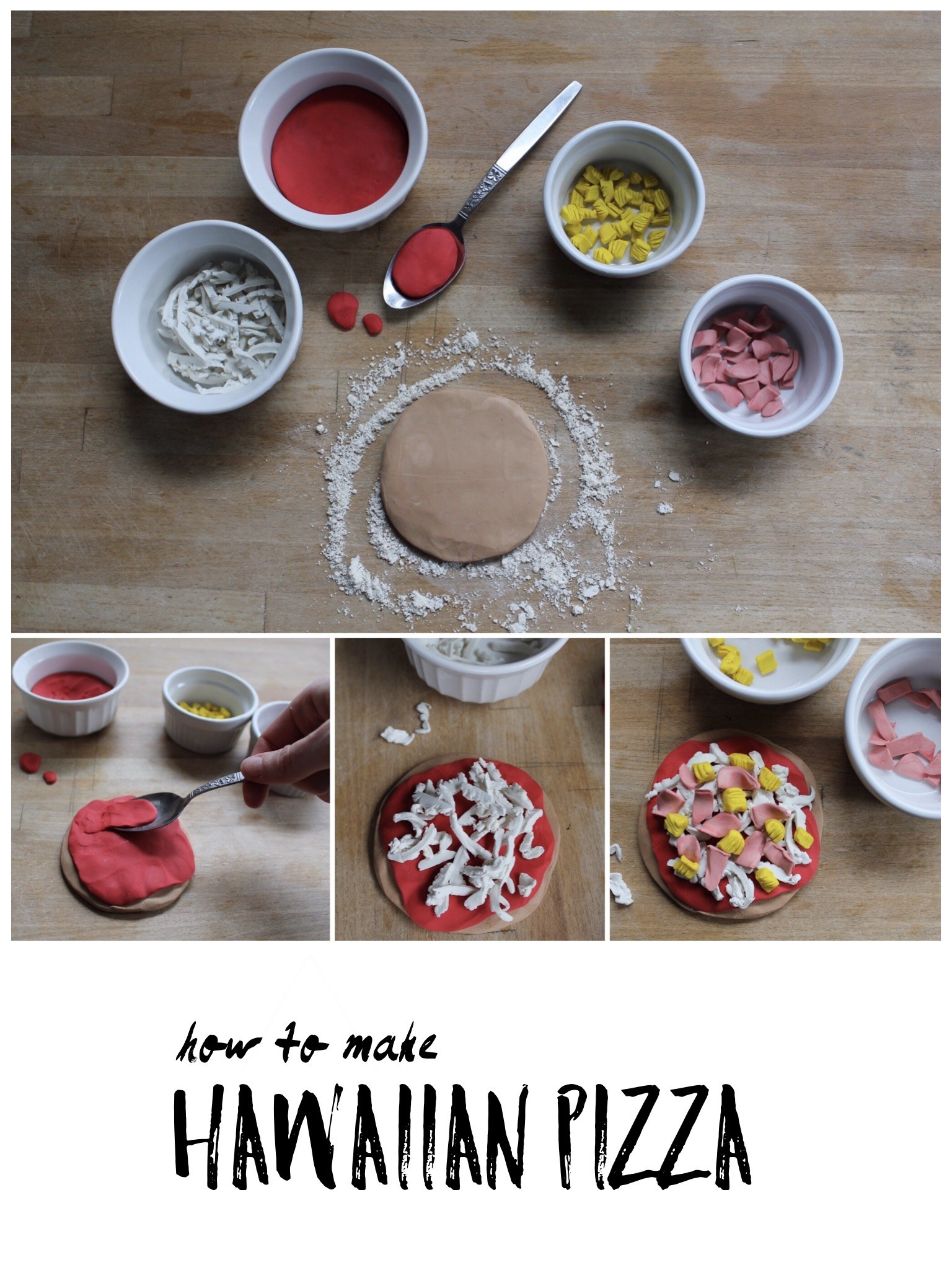 Nanaimo bars, though? No problem.
Her personal favourite to eat is Kraft Dinner, which she made in her preferred way — topped with ketchup.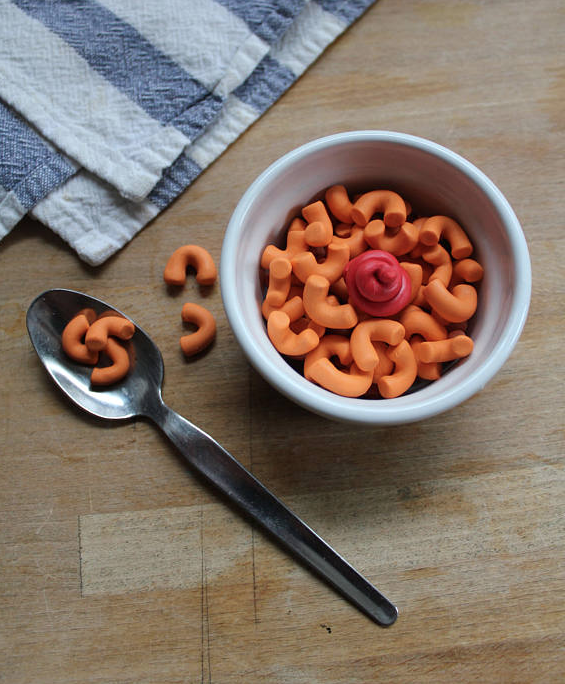 Her show at Terroir — which included a print of this A&W Teen Burger — had people oohing and awwing, and now she's being asked to make all kinds of tiny treats.