Hey, remember that time Justin Trudeau, the prime minister of Canada, held a couple of baby pandas?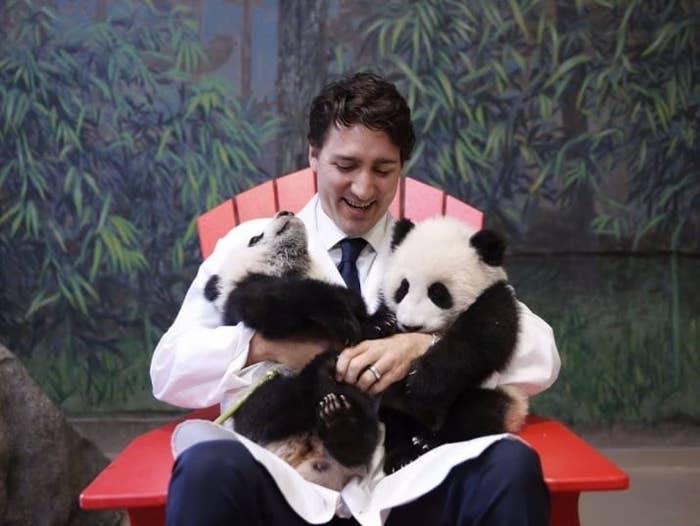 Well now it's been immortalized* in butter. Butter.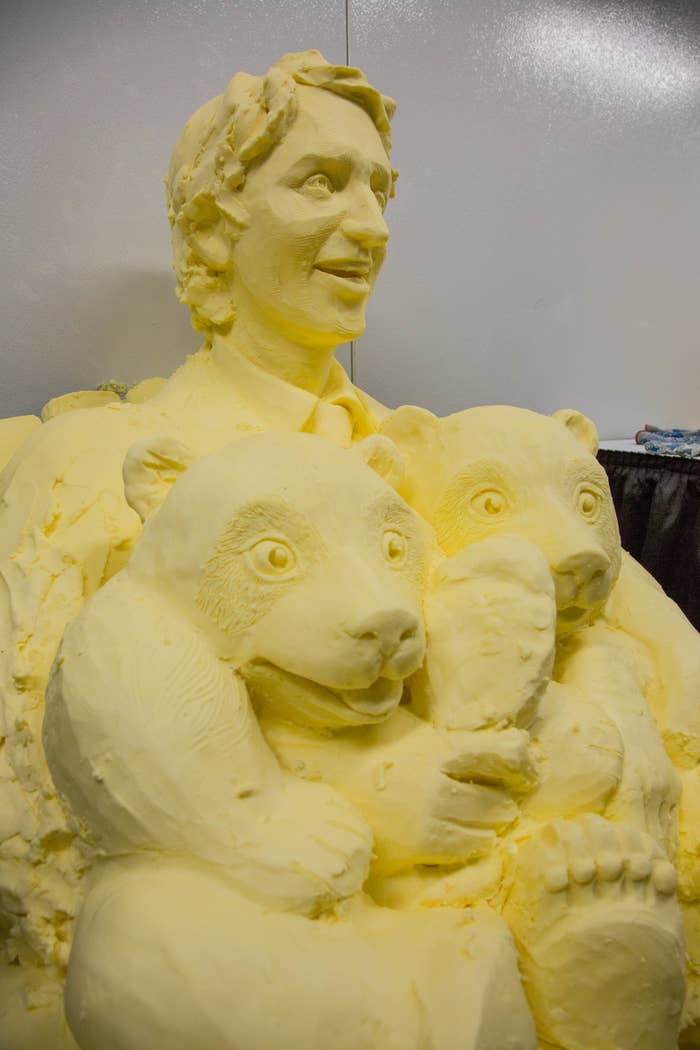 Trutter (Butdeau?) is on display at the Canadian National Exhibition in Toronto, along with this year's crop of butter sculptures.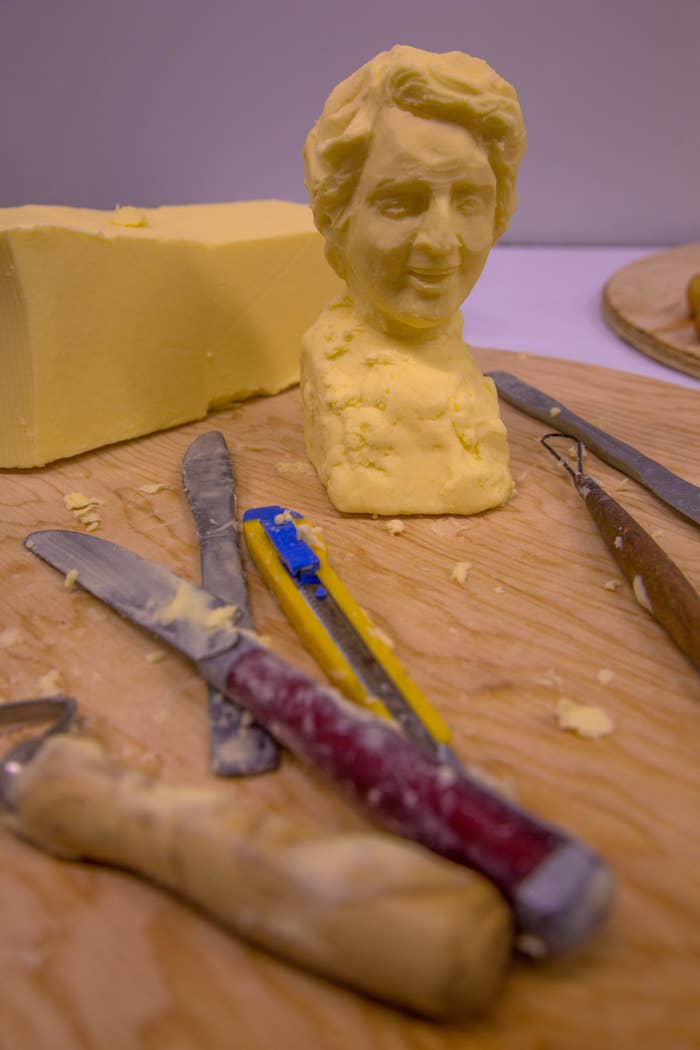 He was created as part of this year's theme, "Wild in the 6," featuring viral Toronto animals like the pandas and the capybara that escaped from the High Park Zoo.
Not to mention the Ikea Monkey, Darwin.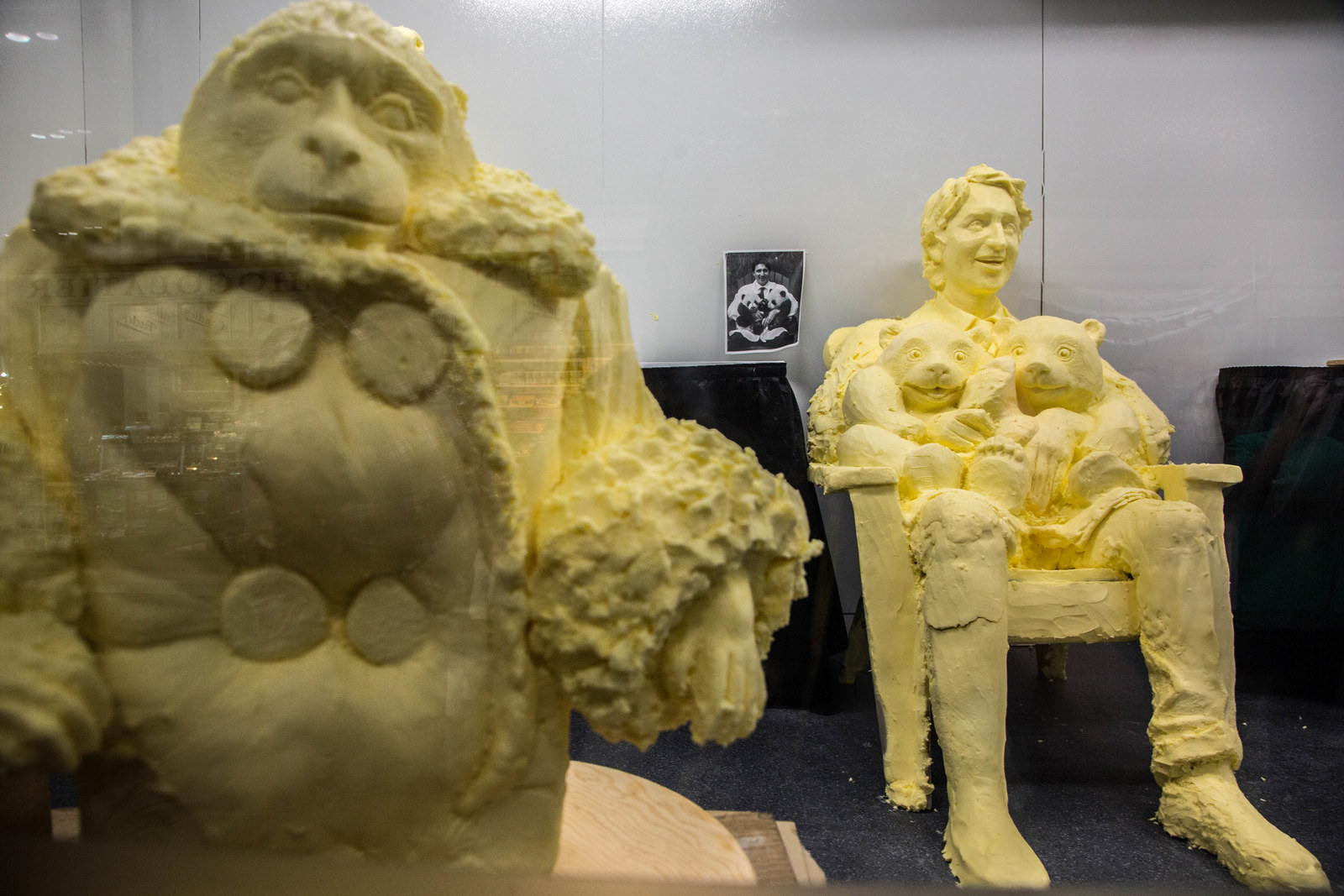 But of course it's butter Trudeau that's getting the most ~buzz~.
Because, well, it's Trudeau made of butter.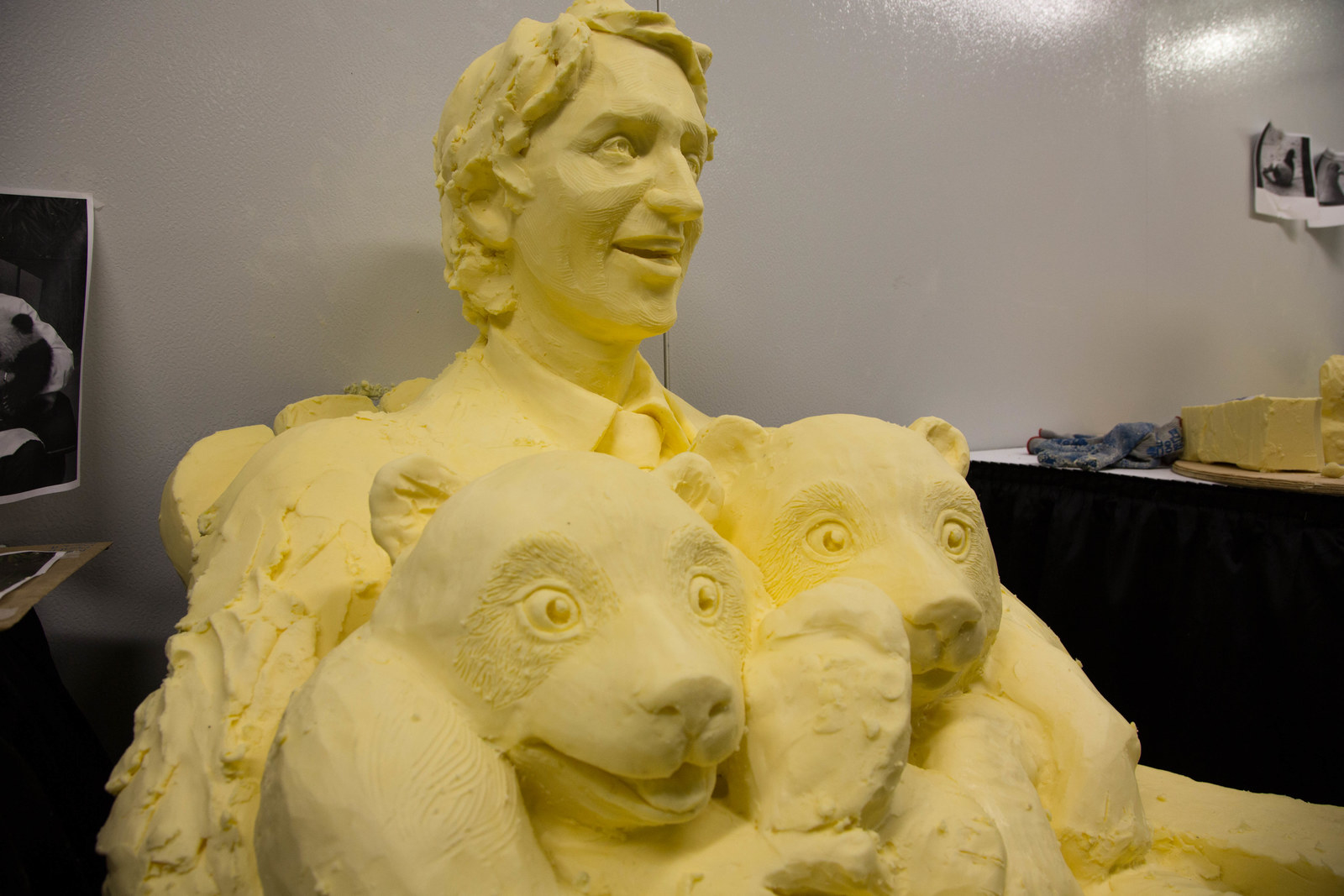 Butdeau will be on display until Sept. 4 if you want to gaze upon his creamy visage yourself.