This is Chris Wheatley and he's about to make you very suddenly and very intensely interested in hot tubs.
In it, Wheatley breaks down exactly why he thinks a Costco tub is a bad purchase with enthusiasm and expertise that will have you caring about jet size and water volume before you even know what hit you.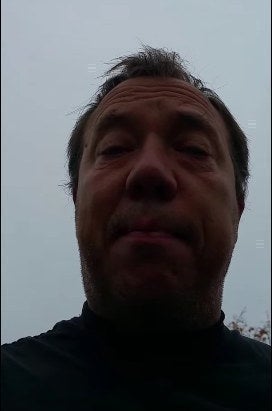 When he says "They've actually clamped the suction line, which is just a meathead move" you'll find yourself inexplicably nodding along.
He also says things like "holy jumpin'" and in a delightful East Coast accent.
Honestly, you just have to watch it.
People can't stop watching it and they don't even understand why.




Wheatley, who's currently vacationing in Florida, found out about his newfound internet fame when his inbox starting blowing up.
"My buddy, who's a bit of an internet guy, said 'hey, your video is going viral,'" Wheatley told BuzzFeed Canada, adding the whole thing has been "kind of surreal."
He thinks it's his unpolished approach that has people watching.
"It's not edited, it's just a guy giving information," said Wheatley. "People are inundated on a constant basis with bullshit. I think they find it a bit refreshing."
He started making videos not necessarily to boost his own regional business, but because of his frustration with shoddy hot tubs.
"So much of what we get nowadays is prepackaged, polished, refined," he said. "I'm not on anybody's payroll, I'm not doing this for any other reason than this annoys me."
And just in case all this has inspired you to invest in a hot tub, Wheatley has some advice.