This Guy Quit His Desk Job And Became An Amazing Balloon Artist
Just a reminder to follow your dreams.
See this man with his face sticking out of a giant ogre? That's Glen LaValley and he's your inspiration for today to follow your dreams, no matter how crazy they seem.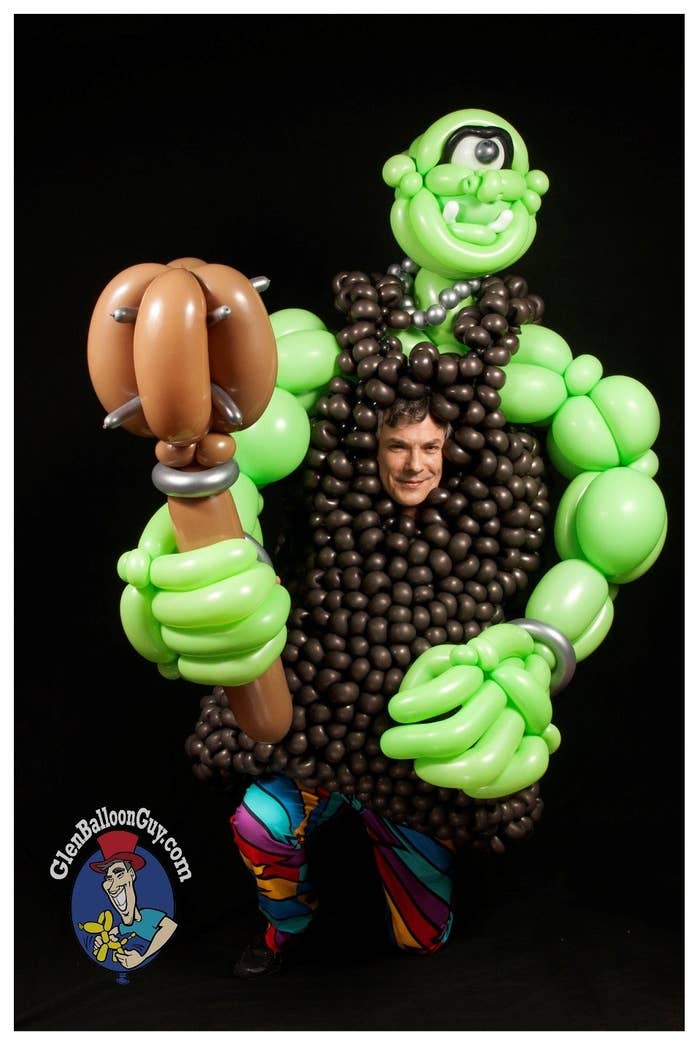 It wasn't that long ago that LaValley, a 54-year-old from Edmonton, was putting his commerce degree to use in IT and banking jobs. He started making things with balloons 15 years ago as a fun way to entertain his daughter, nieces, and nephews.
"I started doing the balloons for entertainment, just for my own enjoyment and fun, then I had people interested in booking me out," he told BuzzFeed Canada.
Soon, he was doing balloon artistry as a side gig and within the last year he decided to say goodbye to the corporate world and go full-time. "I want to chase something that means a lot to me," he said.
And he's gotten really good at it.
Like, really good.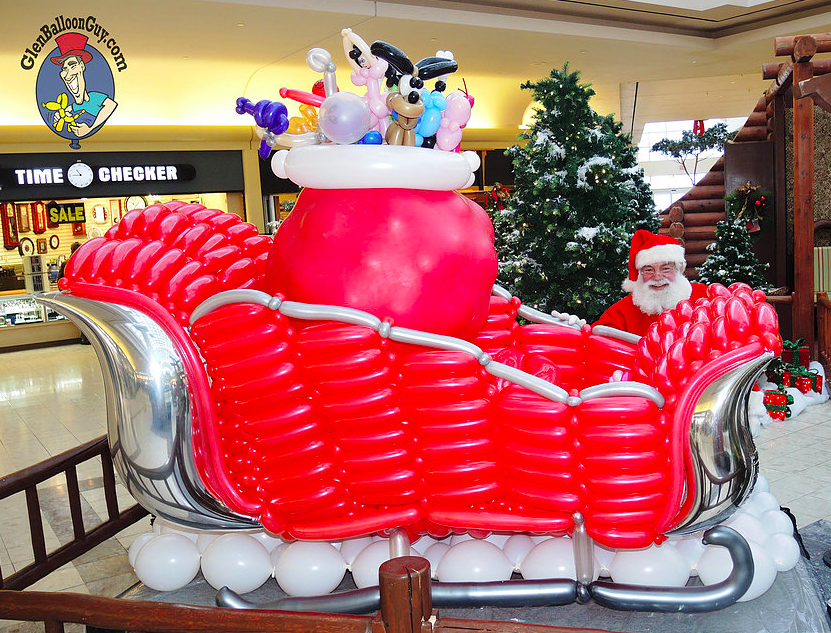 "I'm way happier," he said. "My life stresses are much different than they were before. Now I make my own destiny and I can choose what I want to do and when I want to do it."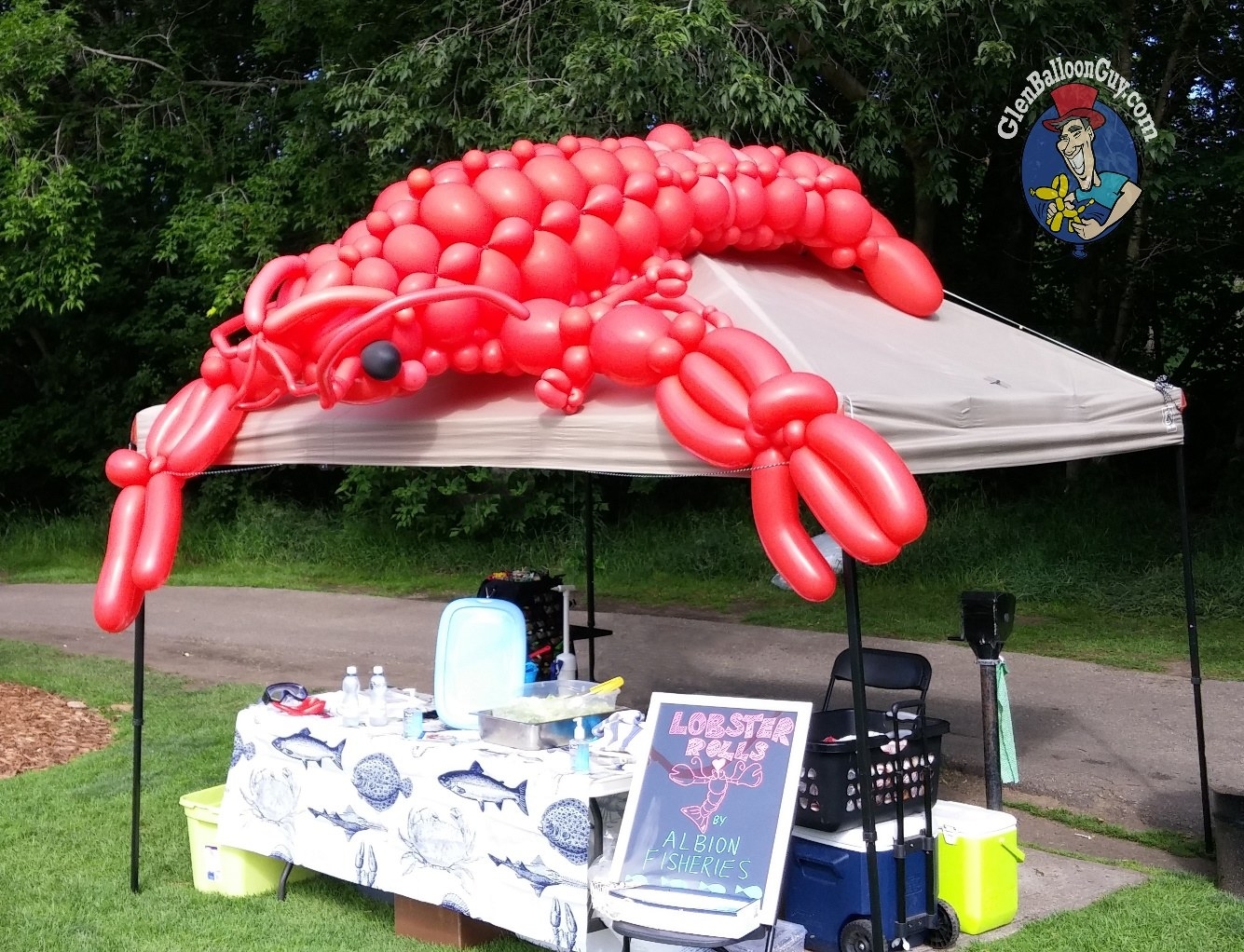 Now, he spends his days basically making inflatable magic. "You never see a grumpy person with a balloon. It just doesn't happen."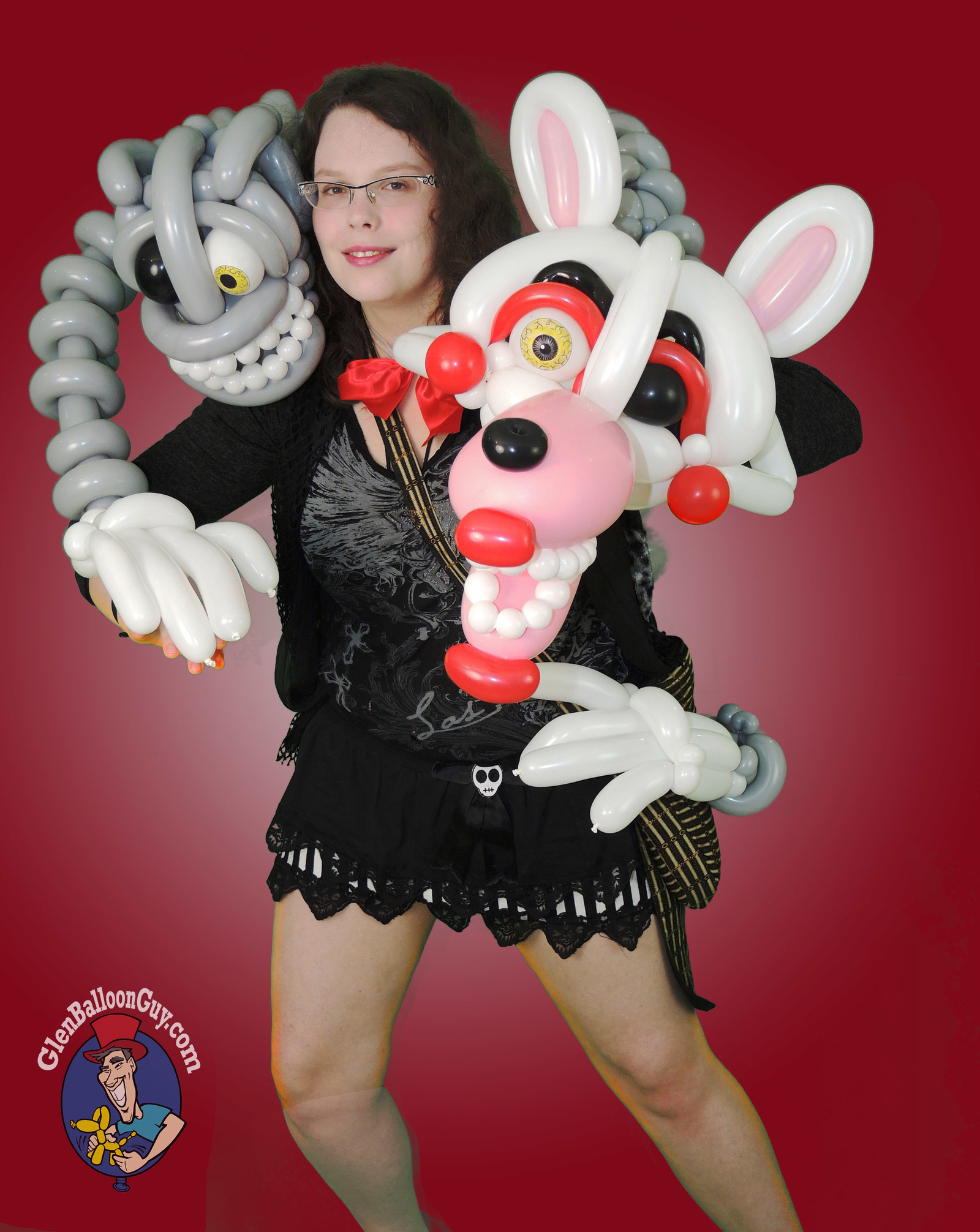 And he's found a whole global community of balloon artists who were also daring enough to pursue their passion. "It's a very powerful and uplifting experience to have people as crazy as you, who like doing what you like to do," he said.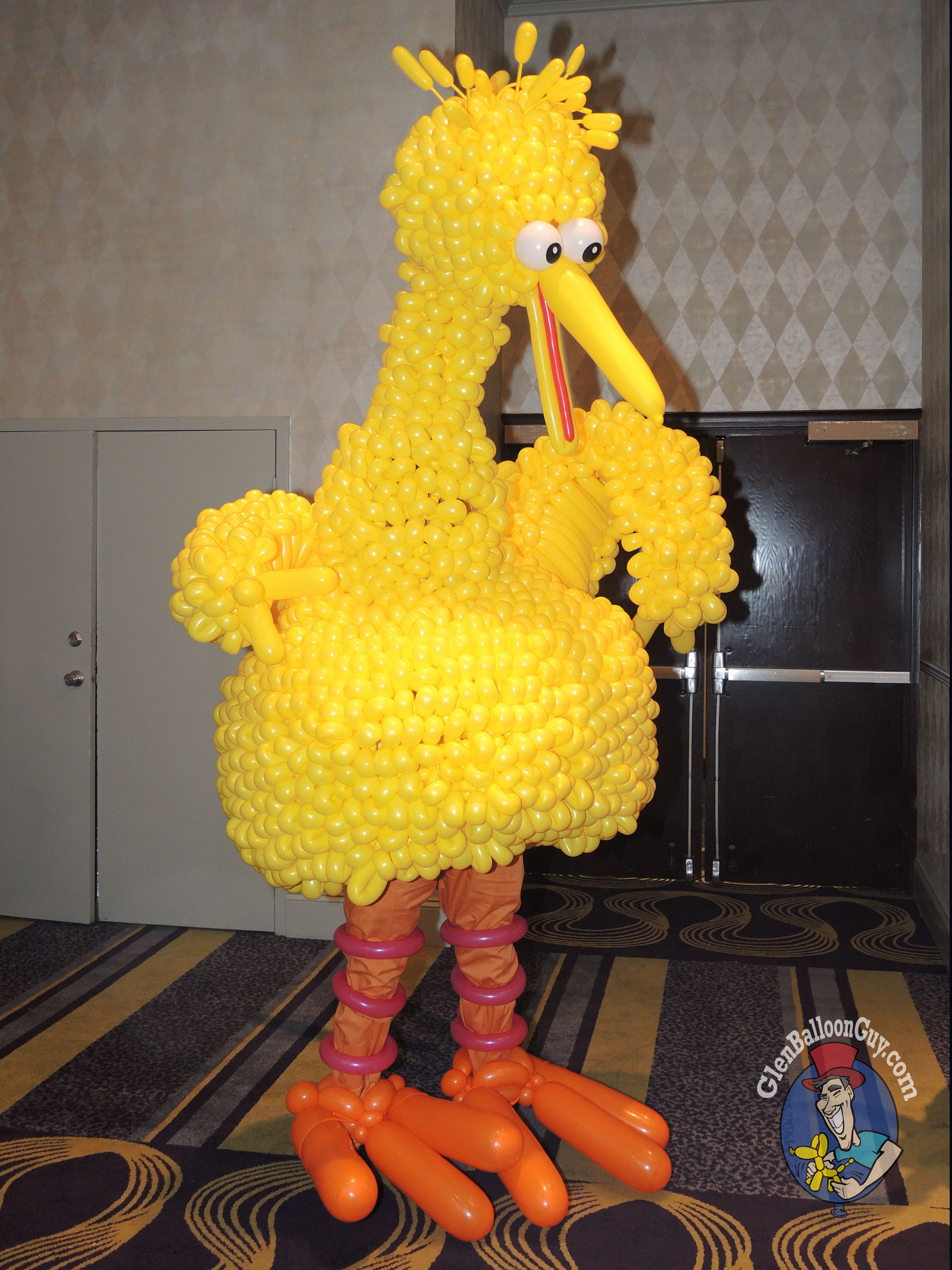 "People who are really dedicated to the art tend to be really good-hearted individuals. It's a very sharing community," he said.
LaValley can make pretty much anything come to life using just balloons. For an anime convention, he made a wearable suit of Big Daddy from the BioShock video games. The drill on his right hand actually spun.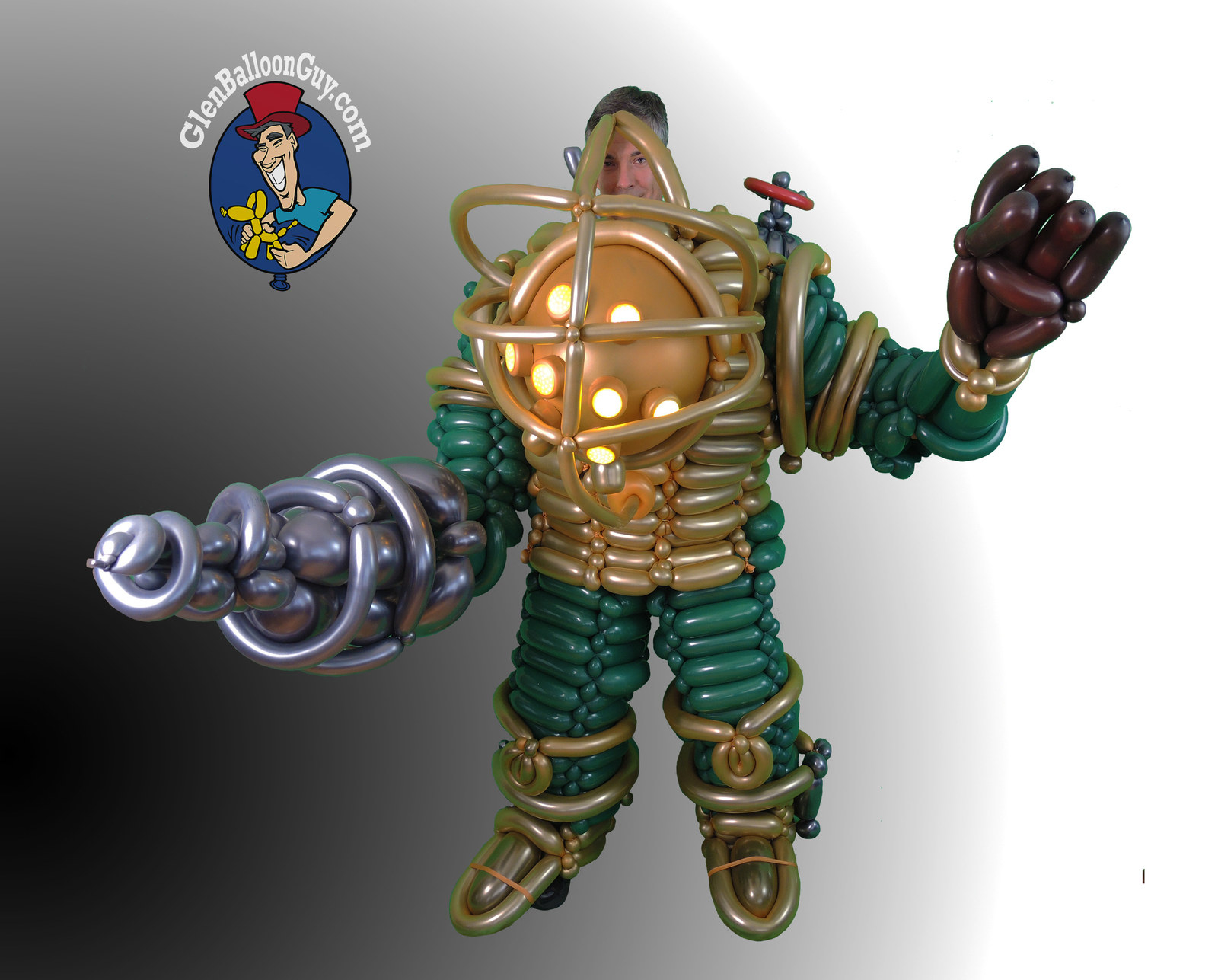 "I like to bring elements of puppetry and technology into my balloons," he said. "I'm kind of the crazy guy who looks to make things different."
His favourite, however, was a two-headed blue troll. That's his face on the sheep.
"People have hidden creativity that they don't know they have and if you don't try new things you may not discover the creativity within you."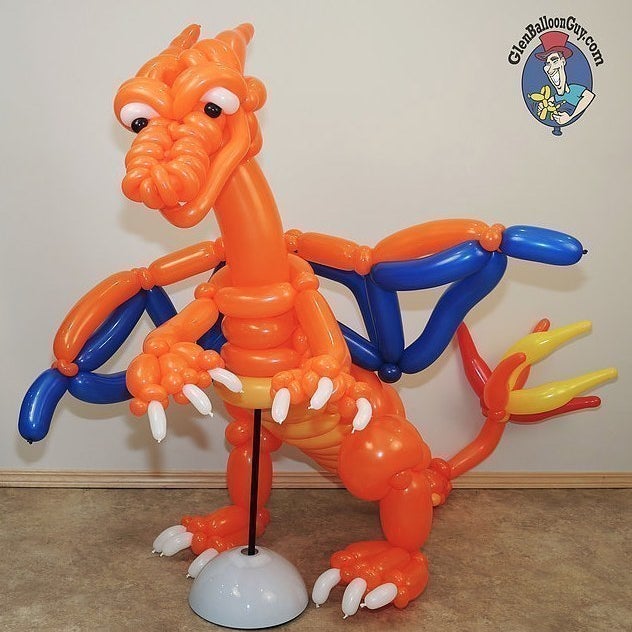 "When I'm just looking for a positive uplift for example after a bad day or week, I'll just go to a cafe and sit in the corner and just start twisting balloons ... It just opens up a portal into other people's beings and their positive energies."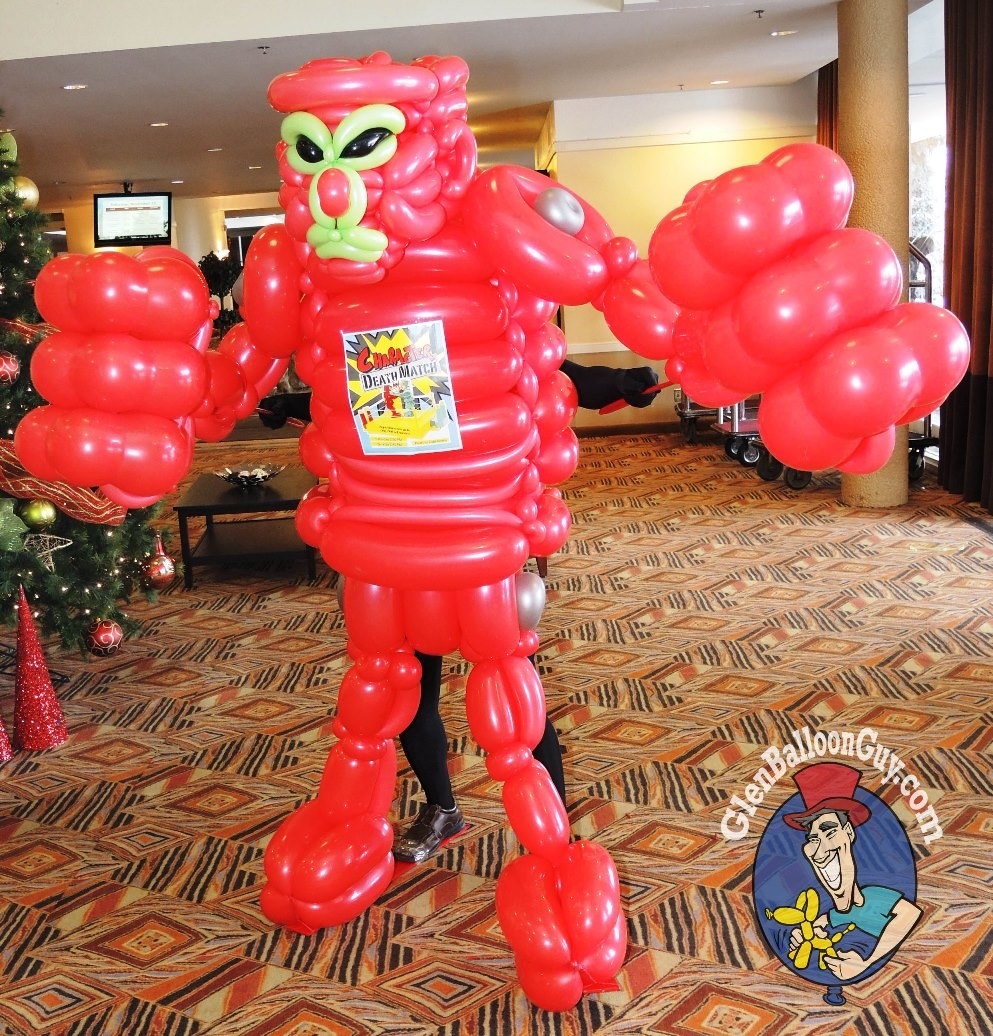 "If you're a single person and you want to meet people, I highly recommend doing balloons."