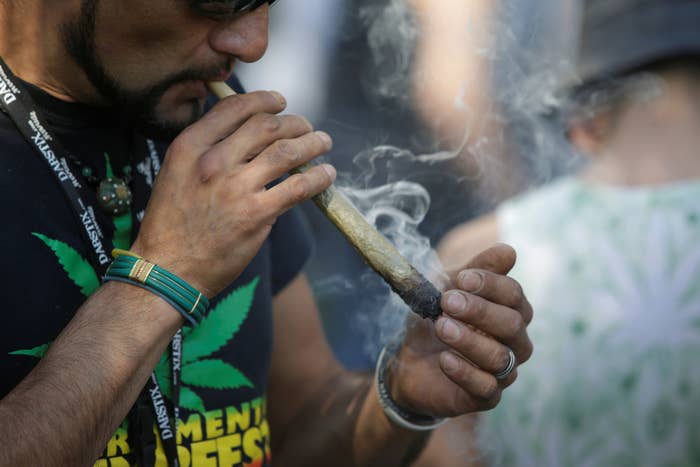 With legalization around the corner, the government of Canada put together a handy guide with everything you need to know about marijuana.
It's being promoted as a way to bone up before talking to your teens about ~drugs~.
It goes through the effects of pot on the body:
As well as the various ways to consume it: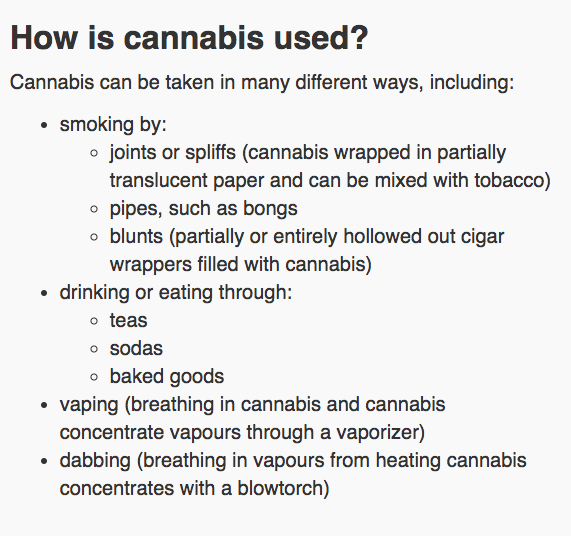 But, by far, the most useful and mockable part is a very thorough list of all the slang names for cannabis.
It starts off sort of normal.
But then...
joint

rosin

spliff

trees

boom

weed

ganja

reefer

doobie

shatter

budder

gangster

Mary Jane (MJ)

dank or dank krippy
Dank krippy!
Thank you, government of Canada, for this blessing we're all enjoying very much.
It's great to know you're so with it.