These two cool-looking people are Peter Dreimanis and Leah Fay, the duo who fronts July Talk, and they really want you to vote in this election. They want you to vote so badly, in fact, that they will personally call and thank you if you do.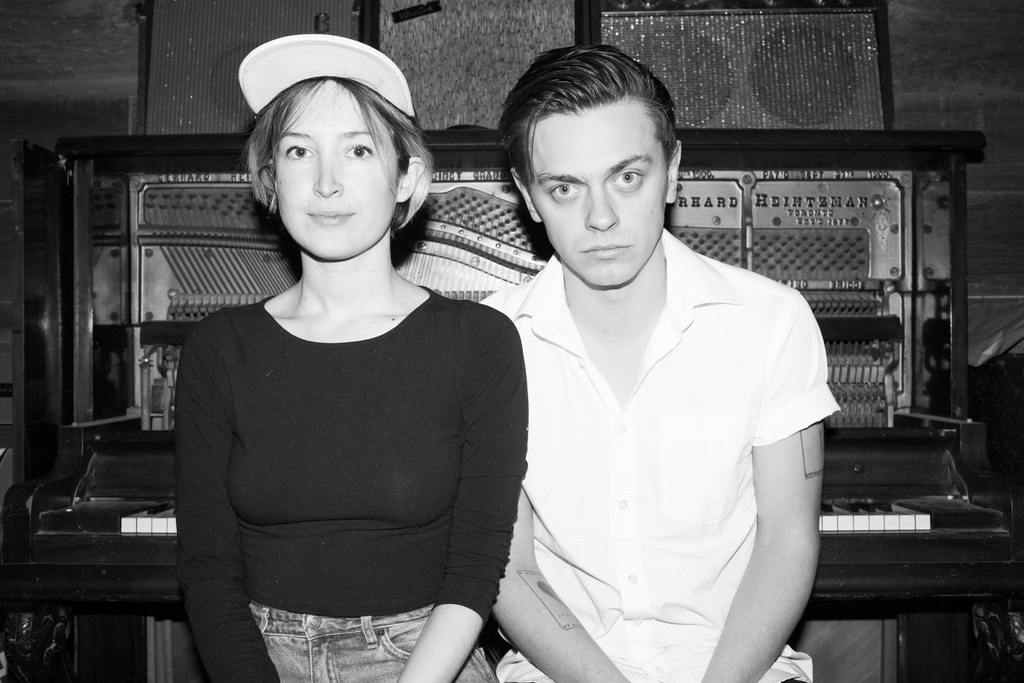 All you need to do is post a photo of yourself at a polling station (remember, outside only!) then email a screenshot and your phone number to the band.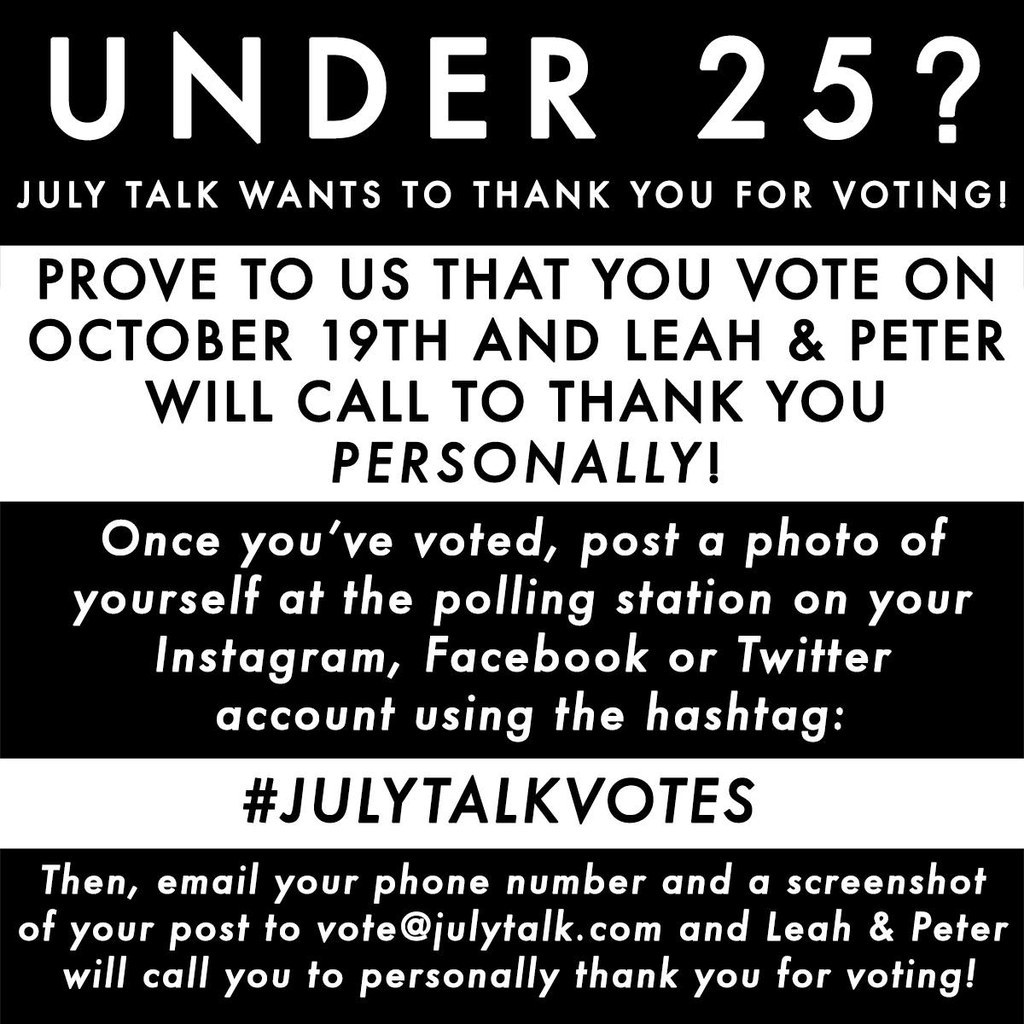 "Over the past three or four years we've been able to perform for that exact age group. We go across Canada and play at different frosh weeks and schools and we thought wouldn't it be amazing if they all went out and voted."
"A lot of people within this age group don't really feel like they have a place within the voting process. They kind of feel like not everyone wants them to vote," said Dreimanis. But voting, he added, "is such a feeling of control."
They said the response has been incredible, with more than 100 emails coming from just one day of advance voting.