You Can Do Yoga With Goats Now And It's The Cutest Damn Thing
Sign me up.
And it's delightful.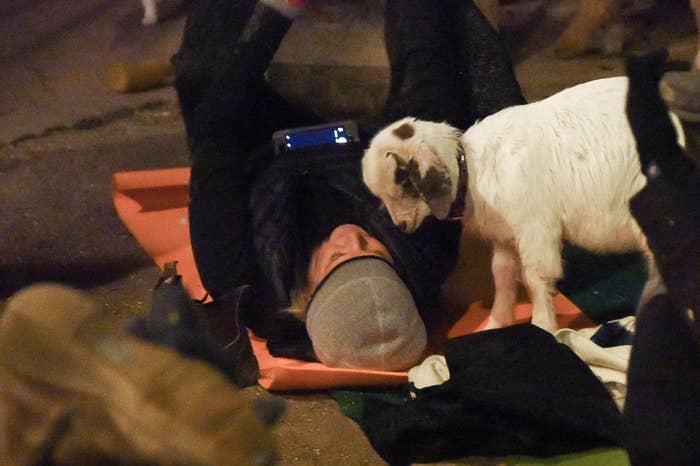 Fox Den Yoga in Niagara-on-the-Lake, Ontario, is now offering yoga sessions while surrounded by little curious goats.
And people can't get enough of it.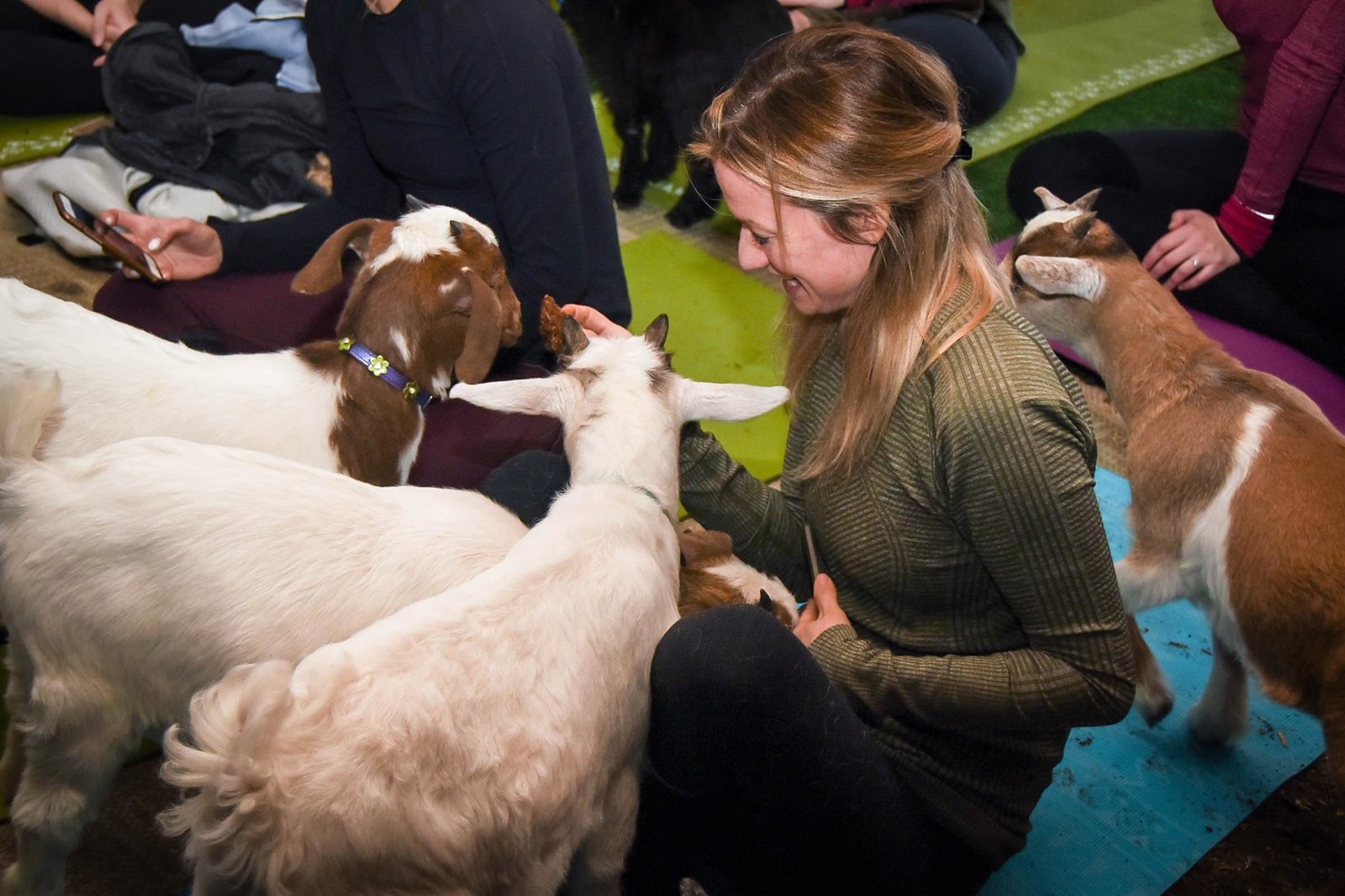 It all started with Fox Den Yoga owner Melina Morsch, whose friend happened to have a farm full of rescued pygmy goats.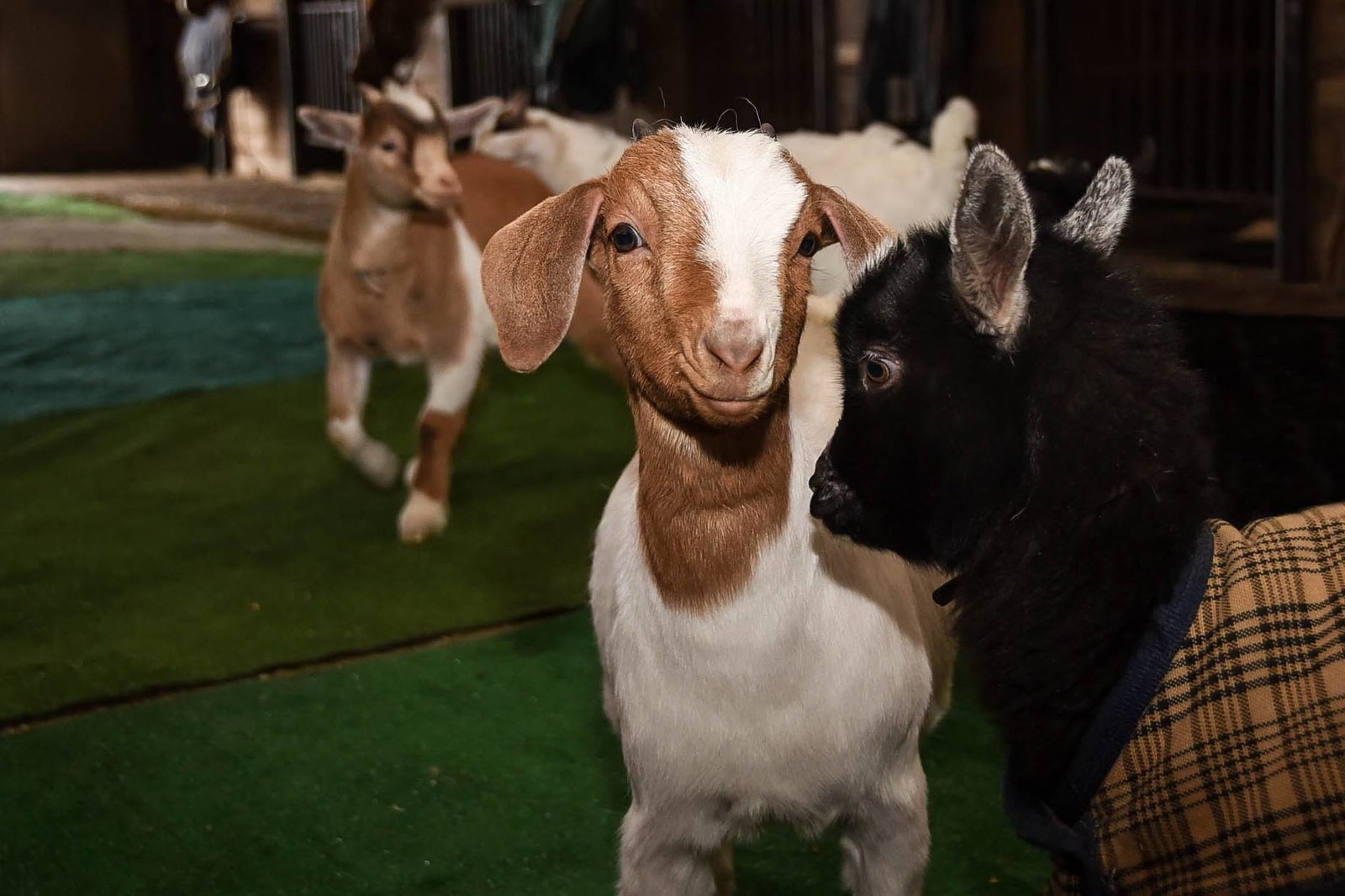 "I kind of threw my mat down and sure enough they interact and think they're part of the game," Morsch told BuzzFeed Canada.
"The funny thing about goats is their herding instinct," she added. That means they're inclined to get in on the action.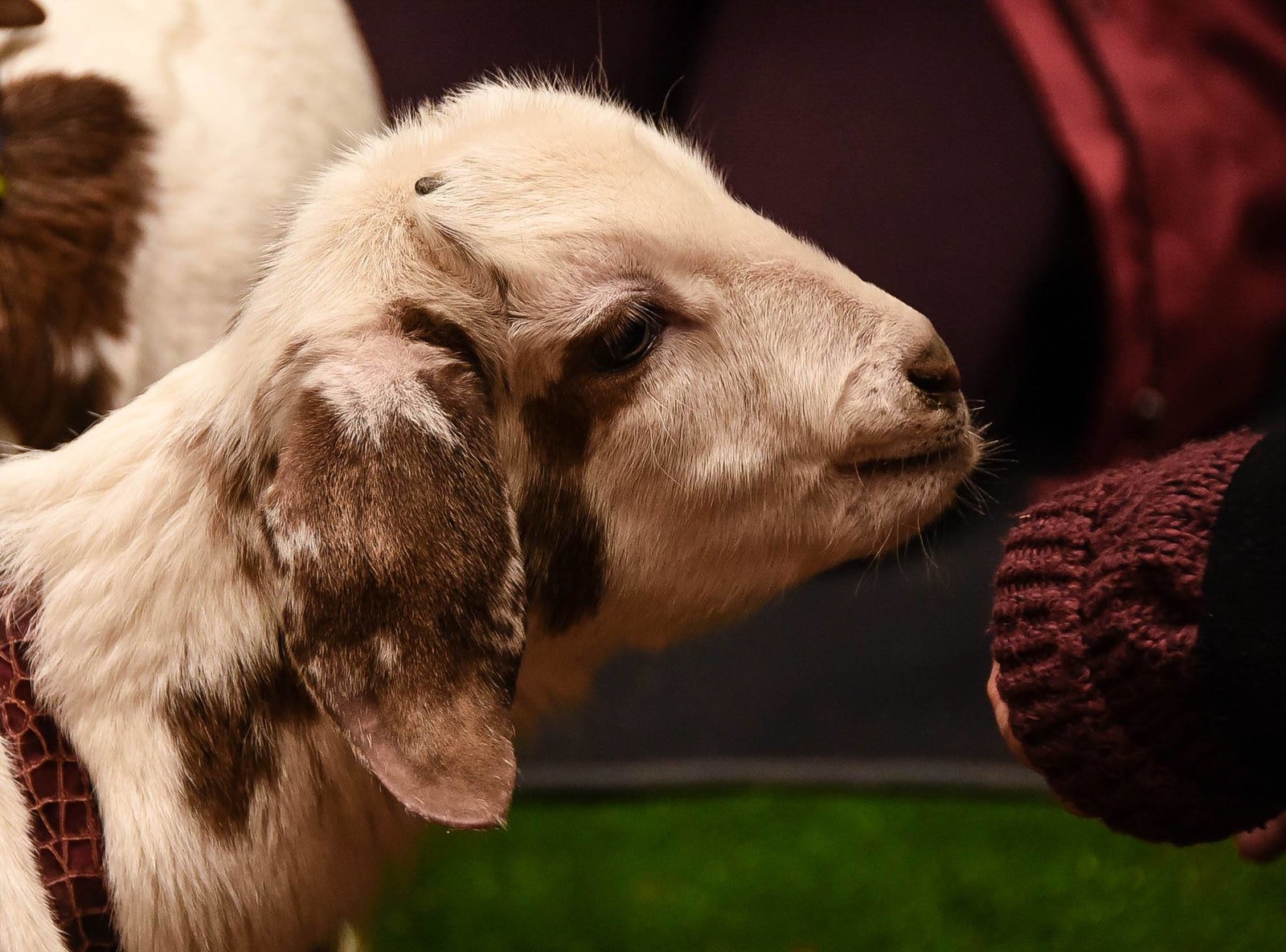 "They're that kid that's like, 'Are you my friend? Are you my friend?'"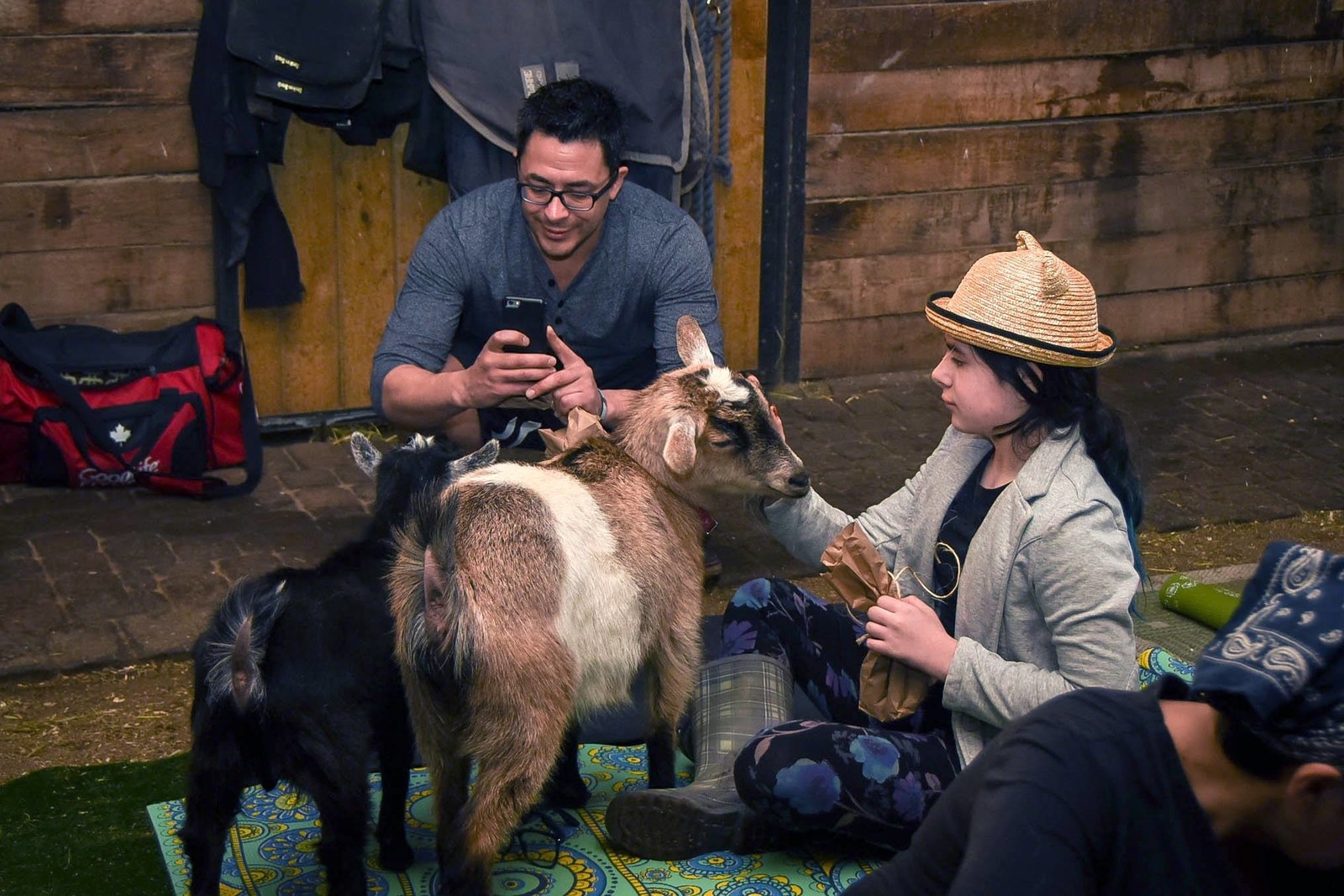 "When the yoga class is on, they jump on people's backs or use the practitioners as an obstacle course."
And rather than just being a distraction, Morsch said the goats add something special to the classes.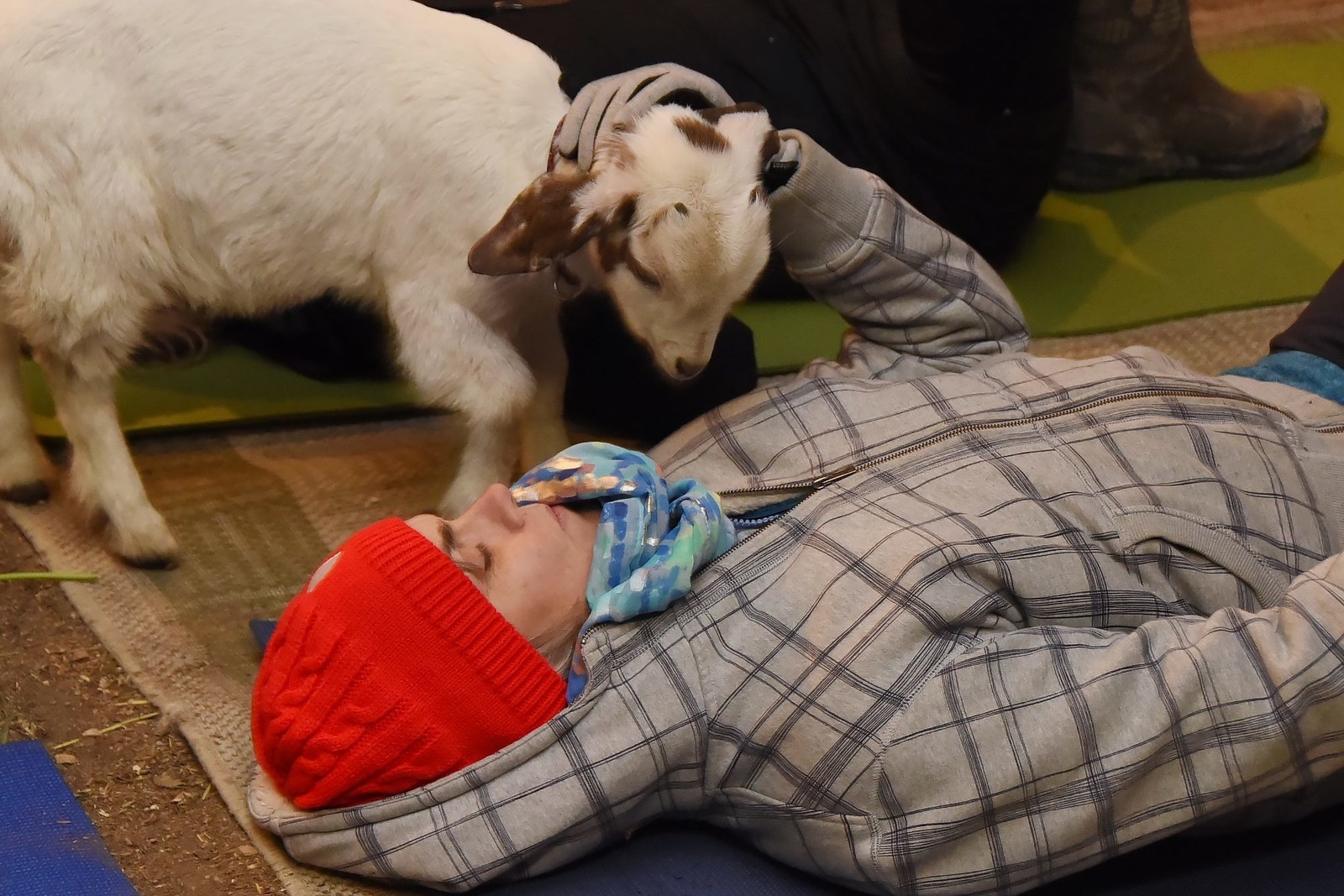 "It's really therapeutic for people, it really calms people and brings them into the present moment."
"And it's impossible not to smile with these little guys around!"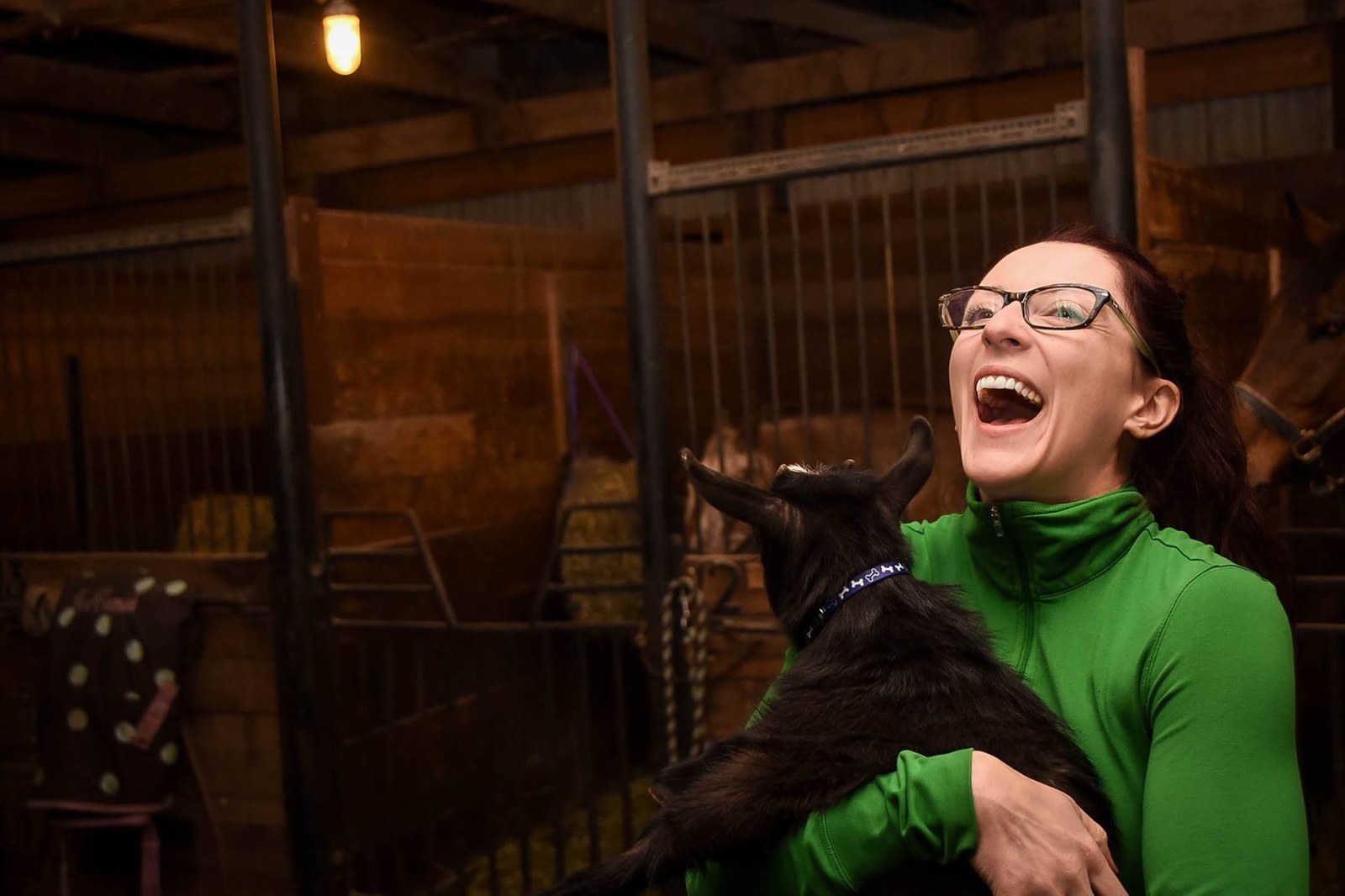 Classes are either held at Red Ribbon Stables in Niagara-on-the-Lake or TamMar Equine Rescue in Burlington, with a portion of proceeds going to the rescue.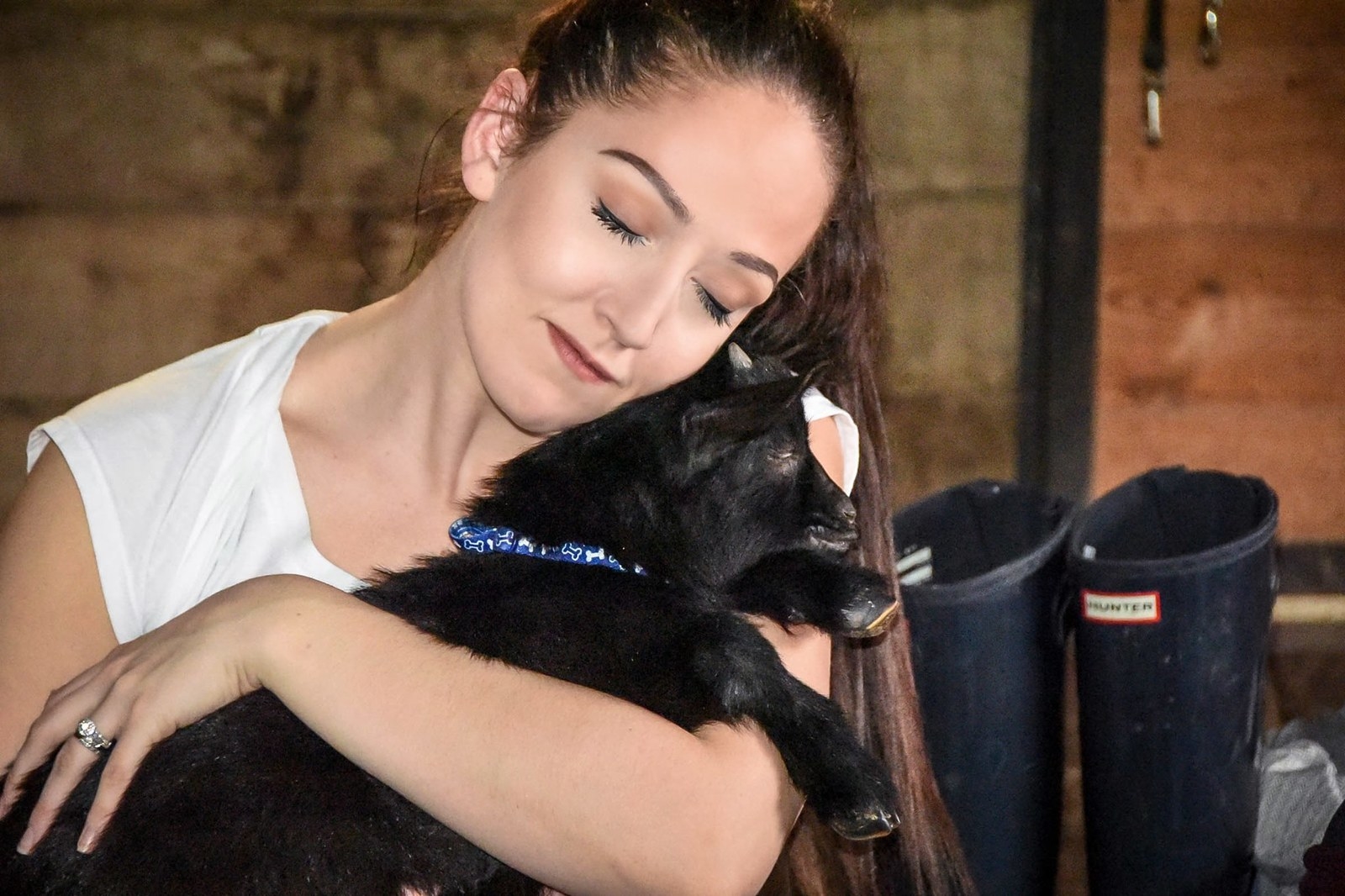 And they've proved massively popular, with classes selling out and waiting lists growing.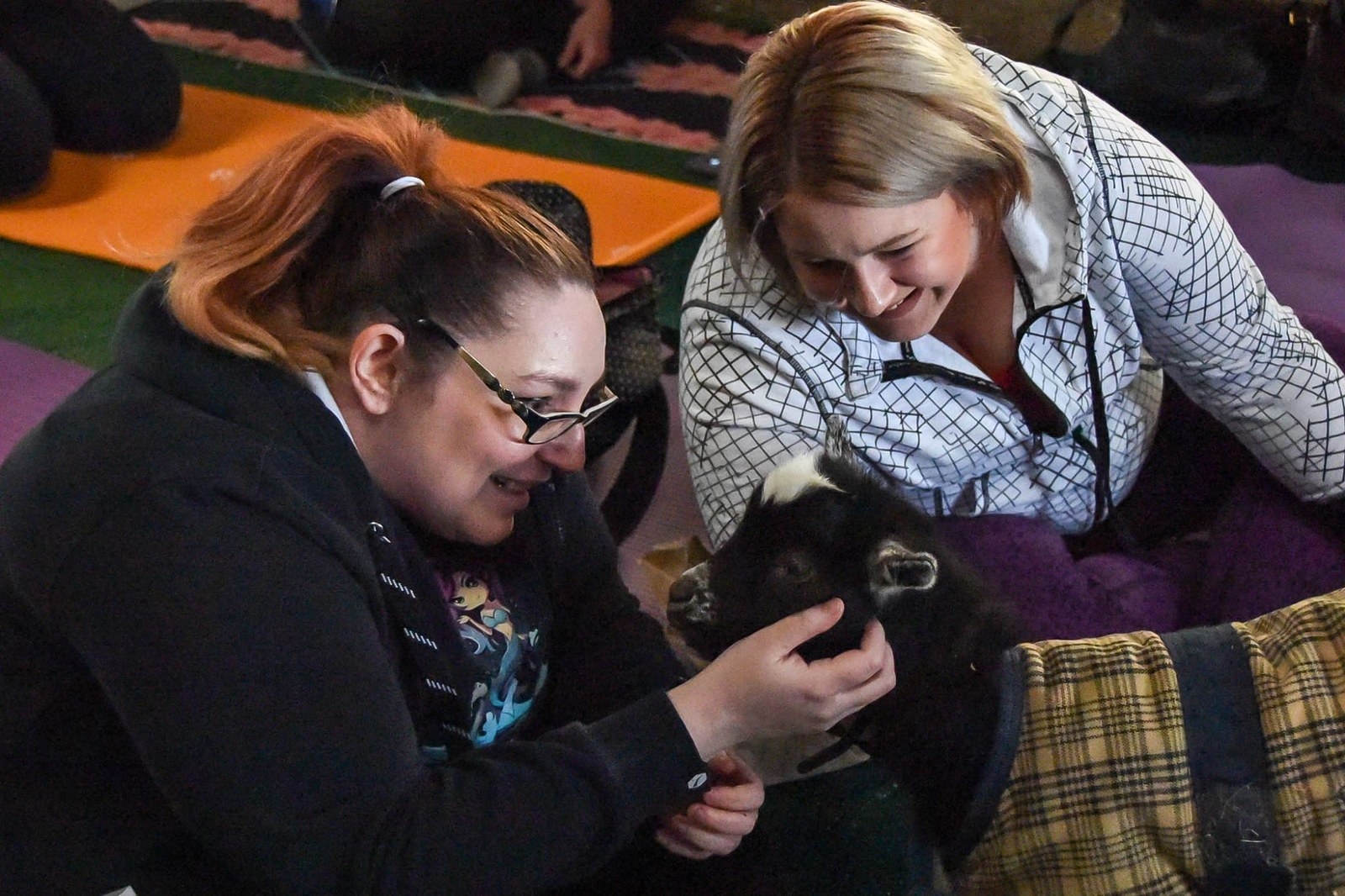 And given how cute these little guys are, you can't blame people for being excited.