This Is The Moment Mini Bautista Won The Blue Jays Game
Stealing plates, stealing hearts.
If you don't know who this kid is, it's time to learn. This is Mini Bautista, and he is about to steal your heart.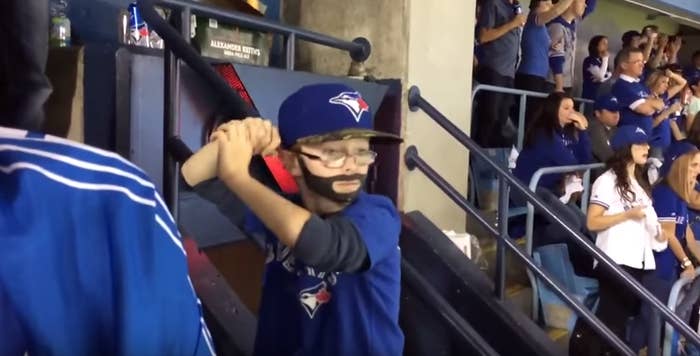 It was game five, at the bottom of the most goddamn insane seventh inning in Major League Baseball history. The Toronto Blue Jays were tied up 3-3, with two men on base. And then Normal Size Jose Bautista stepped up to the plate.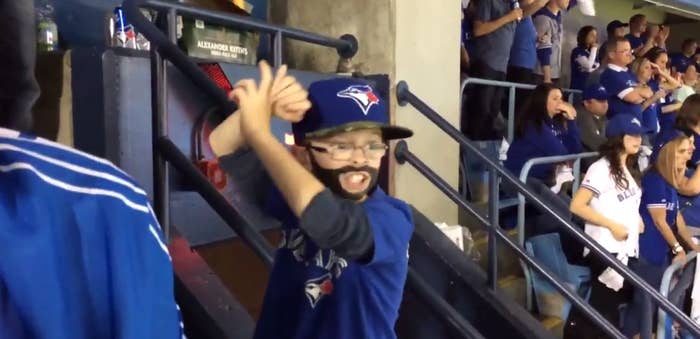 Relive the moment over and over again with the video of this most glorious moment shared by Matt Lisle.
Mini Bautista's real name is Oscar Wood, a kid from Barrie, Ontario. But in our hearts we know he is Canada's collective hopes and dreams.
This one's for you, kid.