Fairgoods is a Calgary-based indie company that sells gift products like pets tags, balloons, and ribbons. One of their top sellers is this "sorry" motif.
And they say bookstore-turned-home-goods-superstore Indigo totally ripped off the design.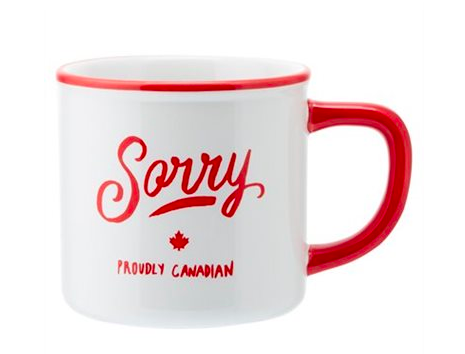 This is Fairgoods' "sorry" on the left, and Indigo's on the right.
And here's the full range of products from both stores.