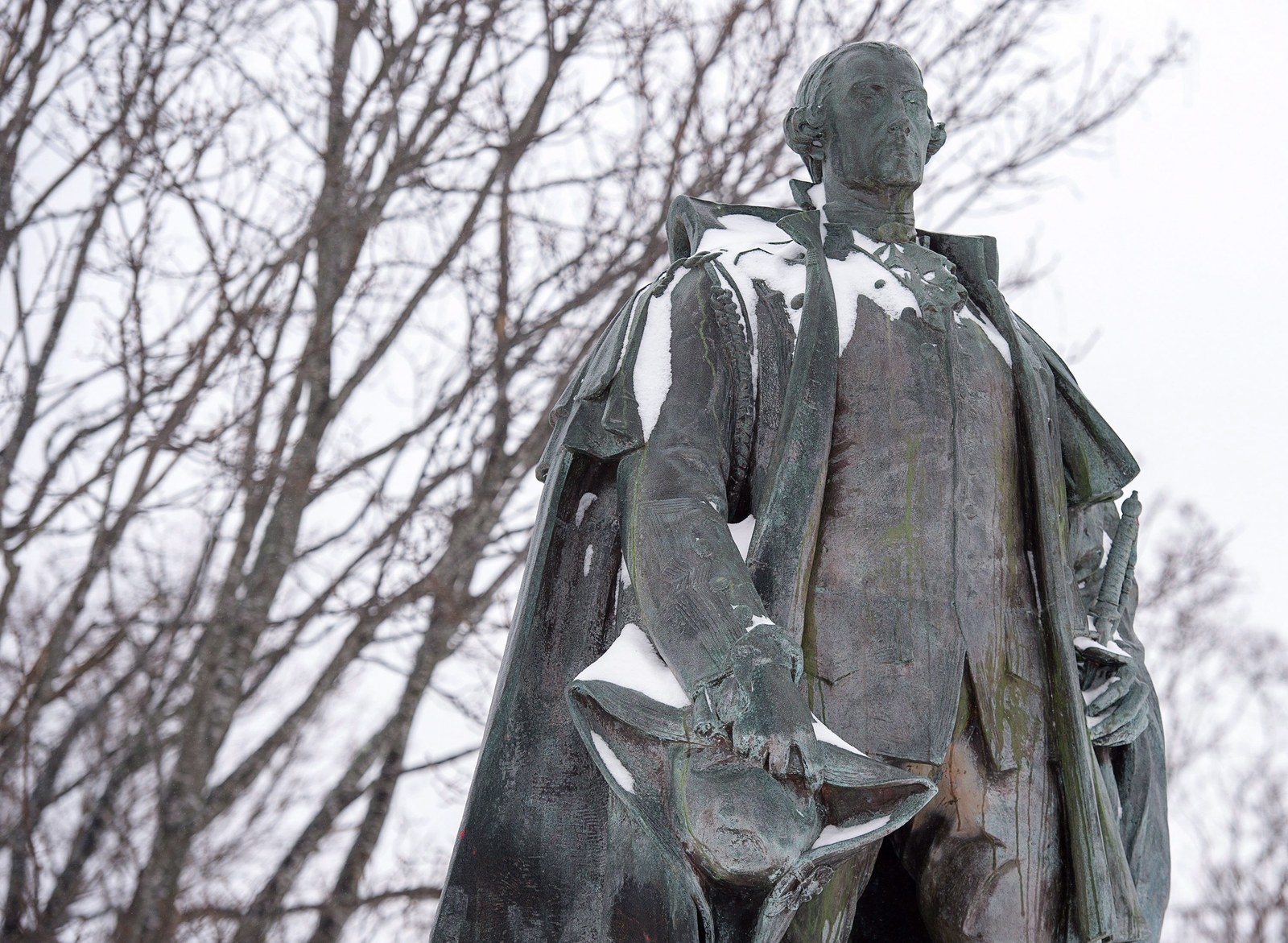 Halifax's city council has voted to take down a statue of Edward Cornwallis, the city's founder and a dark symbol of colonialism.
Cornwallis was a British military officer credited with founding Halifax in 1749 on unceded land of the Mi'kmaq.
He also issued what's called the "scalping proclamation," which offered a bounty for every Mi'kmaq person killed. He also established a bounty for Mi'kmaq women and children taken prisoner.

The statue sits in a park also named for Cornwallis, and the council voted 12–4 in favour of placing the figure in storage.

The statue has become a focal point for Indigenous activism in Halifax, and over the summer, hundreds of people attended a "Removing Cornwallis" protest. At one point during the protest, Halifax Mayor Mike Savage elected to have the statue temporarily covered over threats of it being toppled.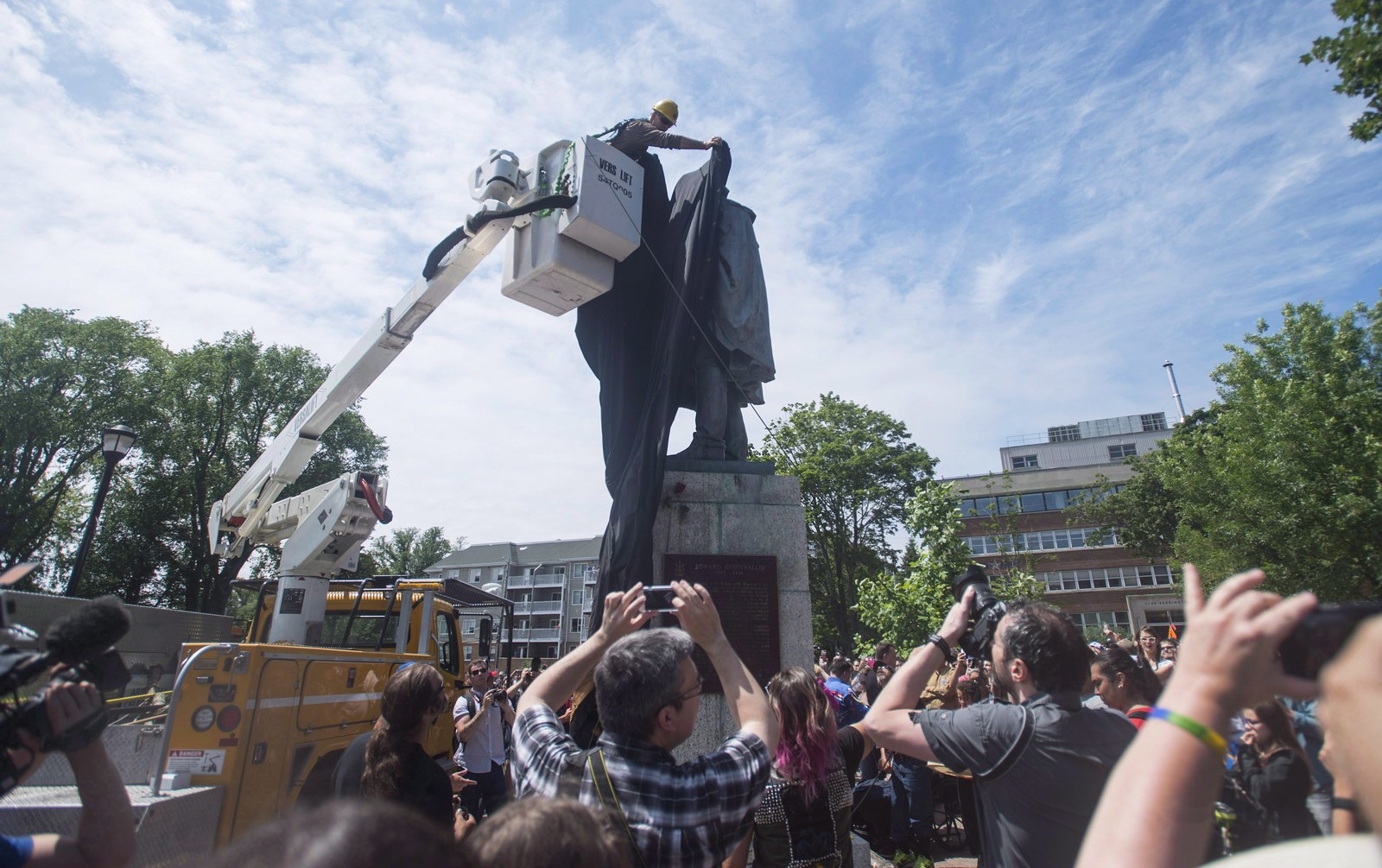 The statue was also the site of a confrontation between Indigenous activists and the Proud Boys — a far-right men's group that describe themselves as "Western chauvinists."
A proclamation was issued by protesters saying the statue is "a symbol of genocide" that "continues to prevent reconciliation with Indigenous Peoples." It called for the statue to be removed and for a panel that includes Indigenous people to be established to look at issues such as park naming.
Tuesday's council vote came after a last-minute addition to the agenda, CBC News reported. However, the recommendation of removal was centred on public safety, rather than reconciliation.
"Clashes arising from protests and counter-protests of controversial statues in other jurisdictions have in some cases resulted in injury and damage to public property and in a worst case, death. There is a reputational risk to Halifax from the attention associated with this unrest," the report said, according to CBC.