By now, you've seen this image. And you've thought to yourself, "whoa, how would a dog wear pants?" But that was sort of silly of you, because the answer is obviously the first choice.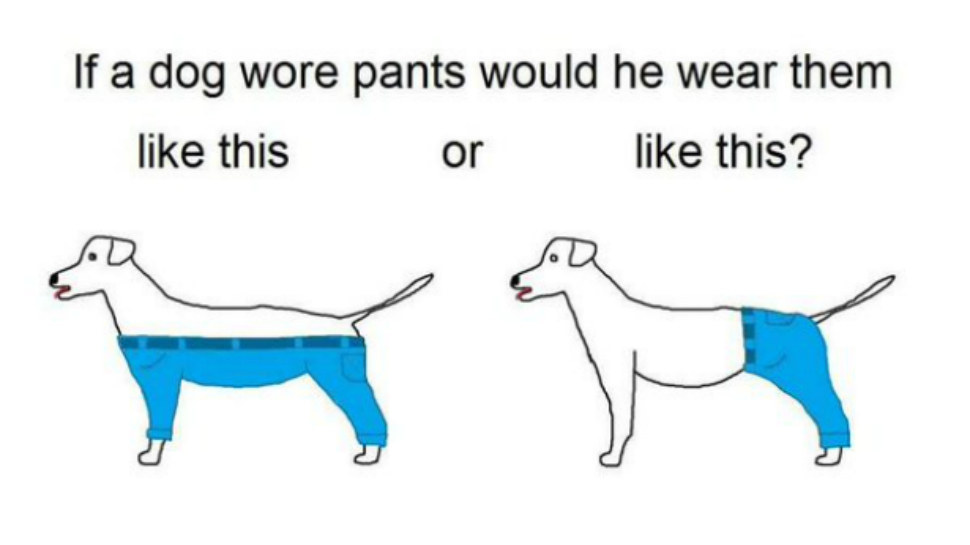 Need proof? A Canadian company that makes pants for dogs has this shit settled.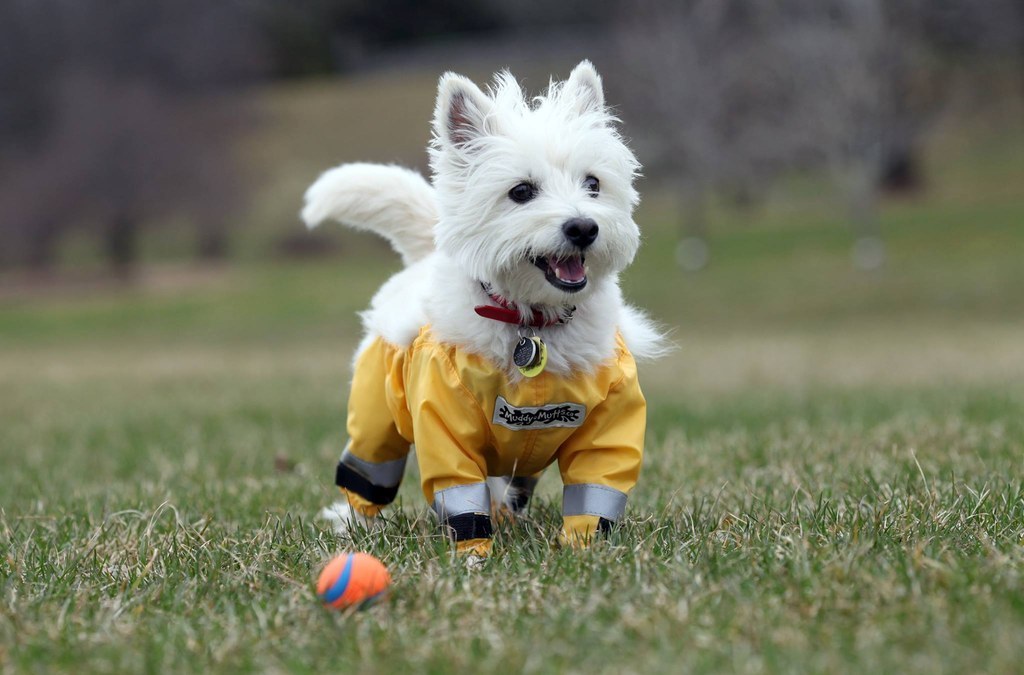 Muddy Mutts, based in Ontario, makes these delightful pants designed to keep dogs clean and dry. And the pants have four legs, because otherwise what would be the point?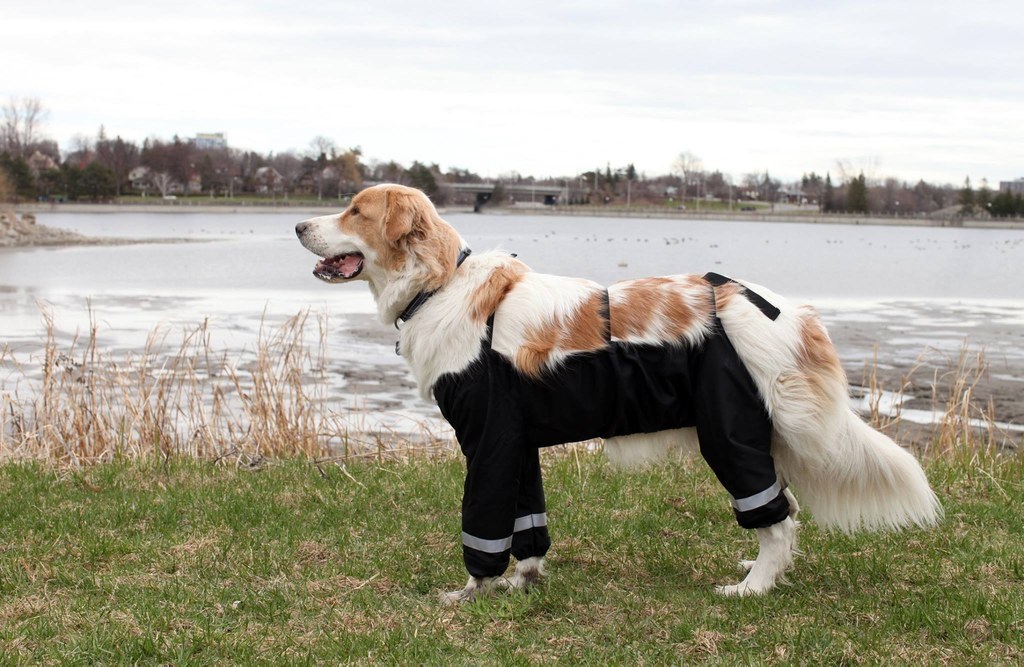 "There's no silly question about dogs and pants," said Tim Skelly, owner of Muddy Mutts. That being said, only covering two legs would be silly.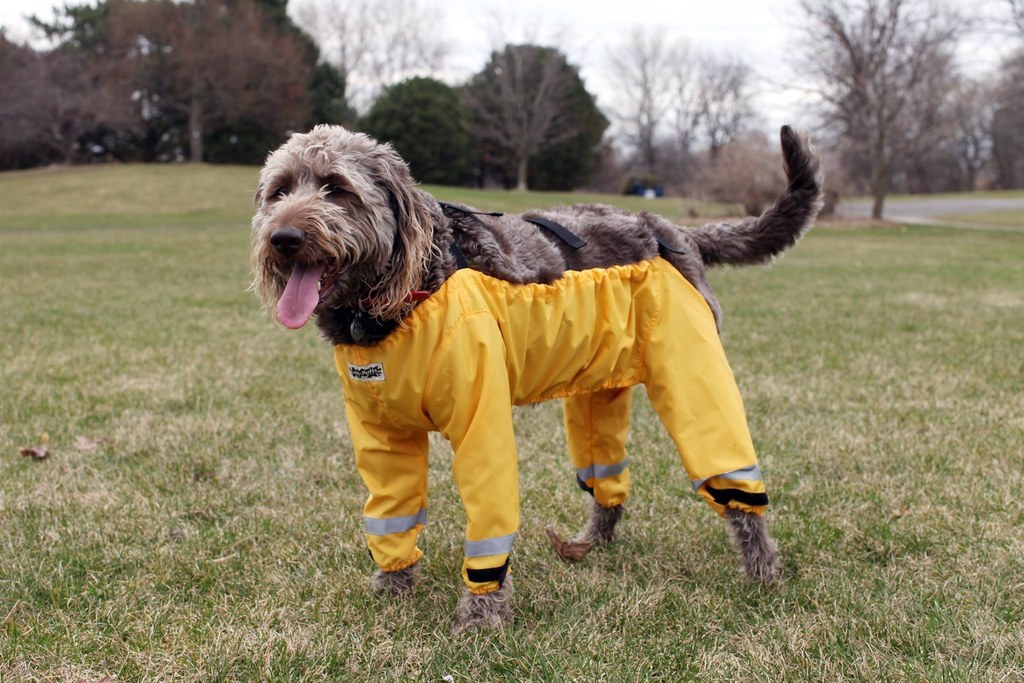 And yes, their butts remain uncovered for butt-based activities.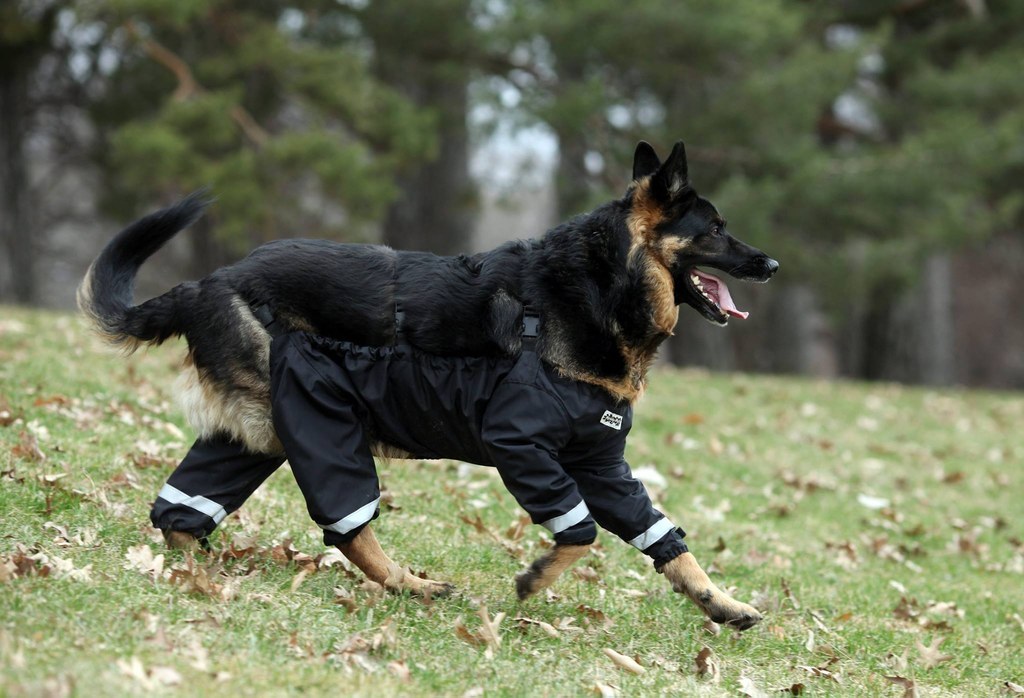 So, to recap: Dogs have four legs. Their pants should also have four legs.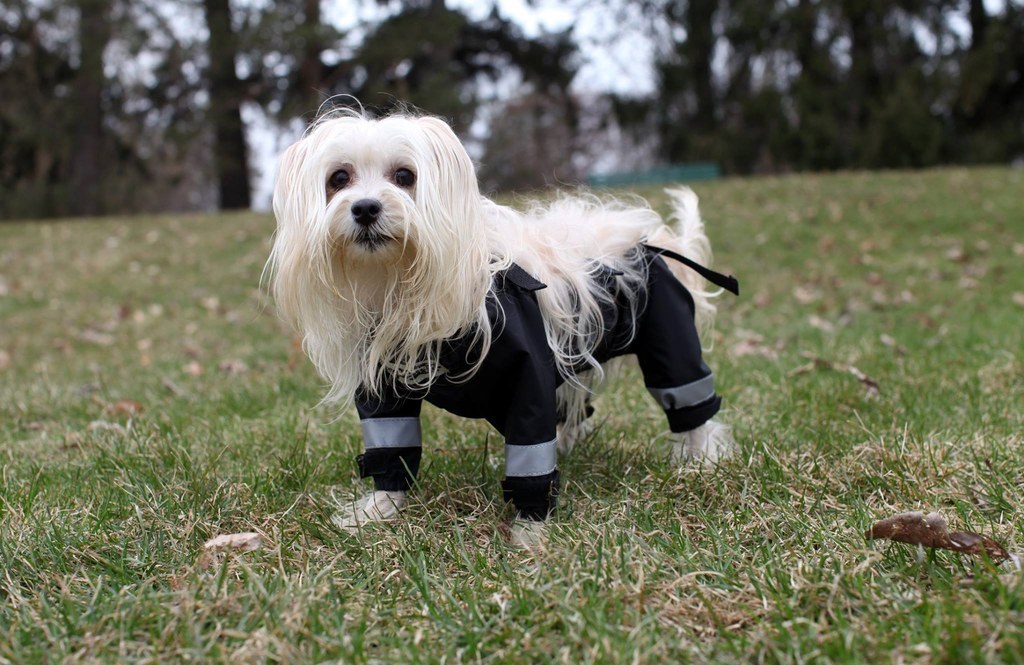 Stay woke.