This adorable fella is Paul Anka. Despite being a friendly, smiley pup, he spent nine long months waiting for a forever home at LifeLine Animal Project in Georgia.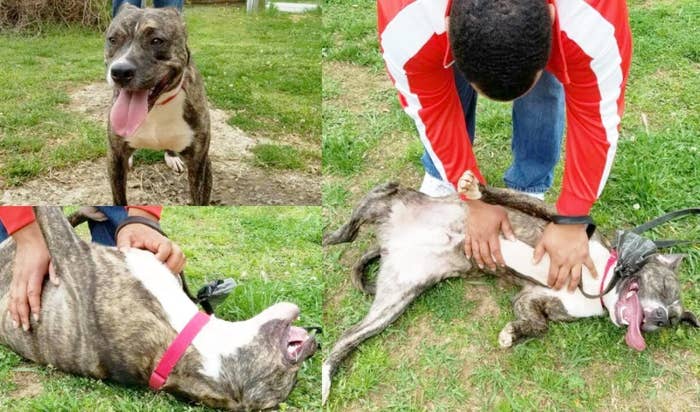 But then the shelter had the most brilliant of brilliant ideas: a doggy sleepover.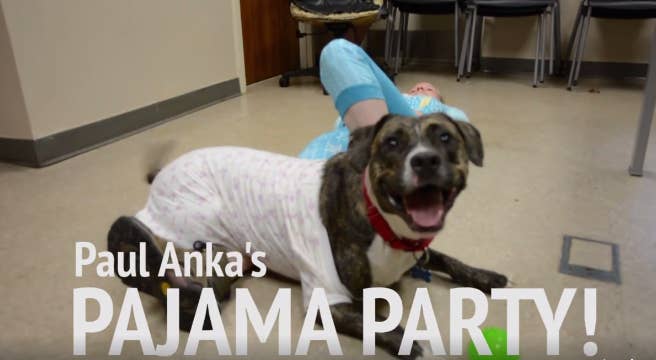 Staff dressed Paul up in some PJs and posted this video, offering someone to take him home for the night. Which is basically the most irresistible offer of all time.
The shelter already had a Dog for a Day program that let potential adopters pal around with a pup for a day, so with Paul Anka they decided to try overnight visits.
"Paul was a great sport for his photo and video shoot and loved his pajamas," Karen Hirsch, public relations director for LifeLine, told BuzzFeed News. "We received a lot of interest around the sleepover with Paul."
One lucky family took Paul home and they were smitten.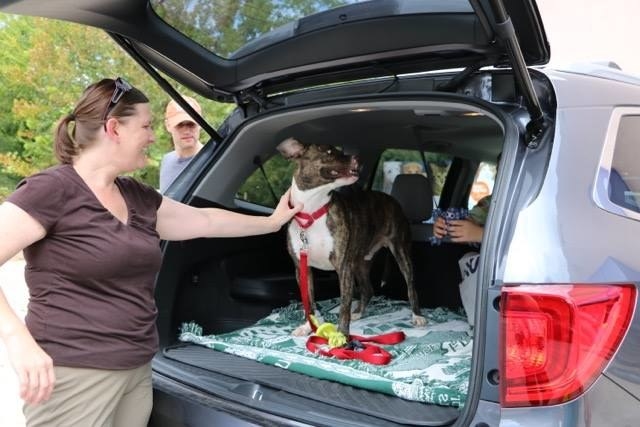 "The next morning we spoke with the family, and they said he was wonderful, and they couldn't believe that he had been at the shelter for so long," said Hirsch. "They asked if he could stay longer, and the next day called to say they wanted to adopt him!"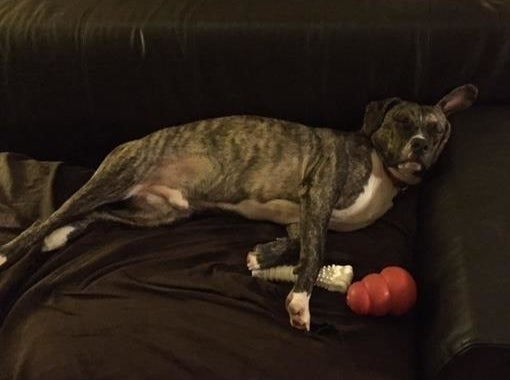 Paul's sleepover went so well that LifeLine is now dressing up even more puppers in PJs in hopes that they too can find a family.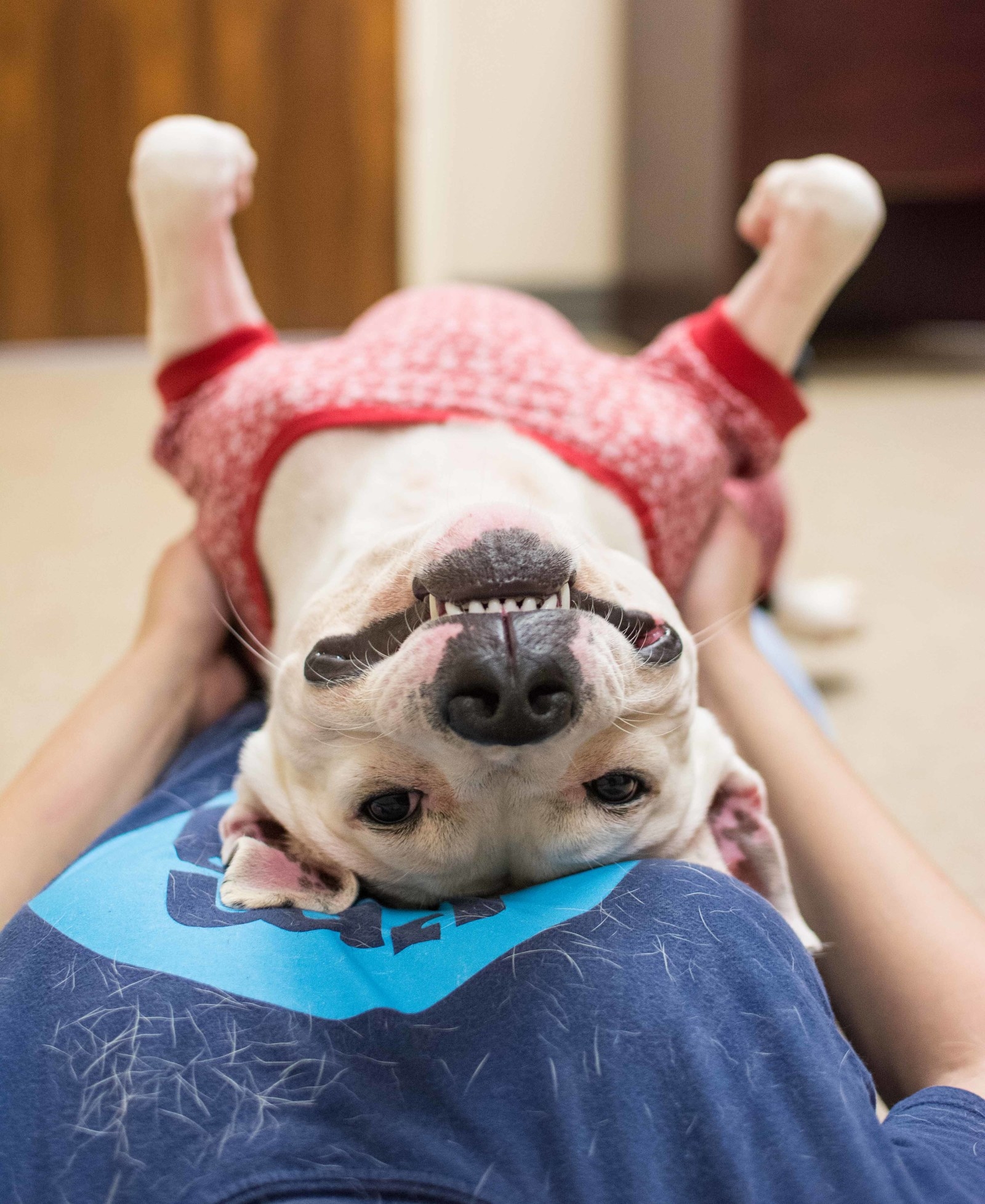 "It helps people get to know a dog better," said Hirsch. "In Paul's case, his new family had been hesitant to adopt a pit bull, but when they had him overnight, all their hesitation went right out the window."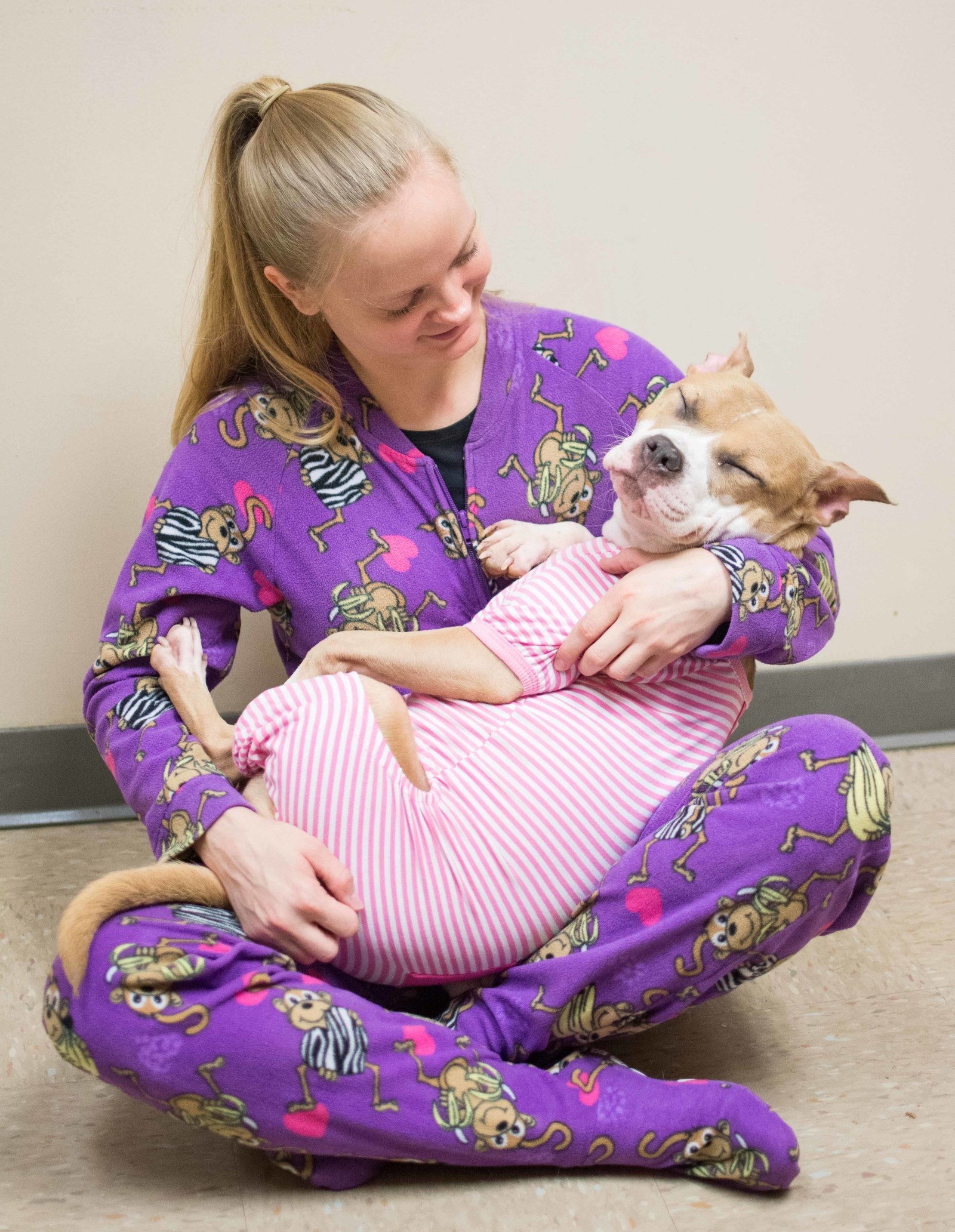 "It is much harder to get pit bulls adopted because of people's preconceived notions," she added. "Pit bulls make great companion dogs — they are incredibly loyal, silly, and have the biggest smiles around."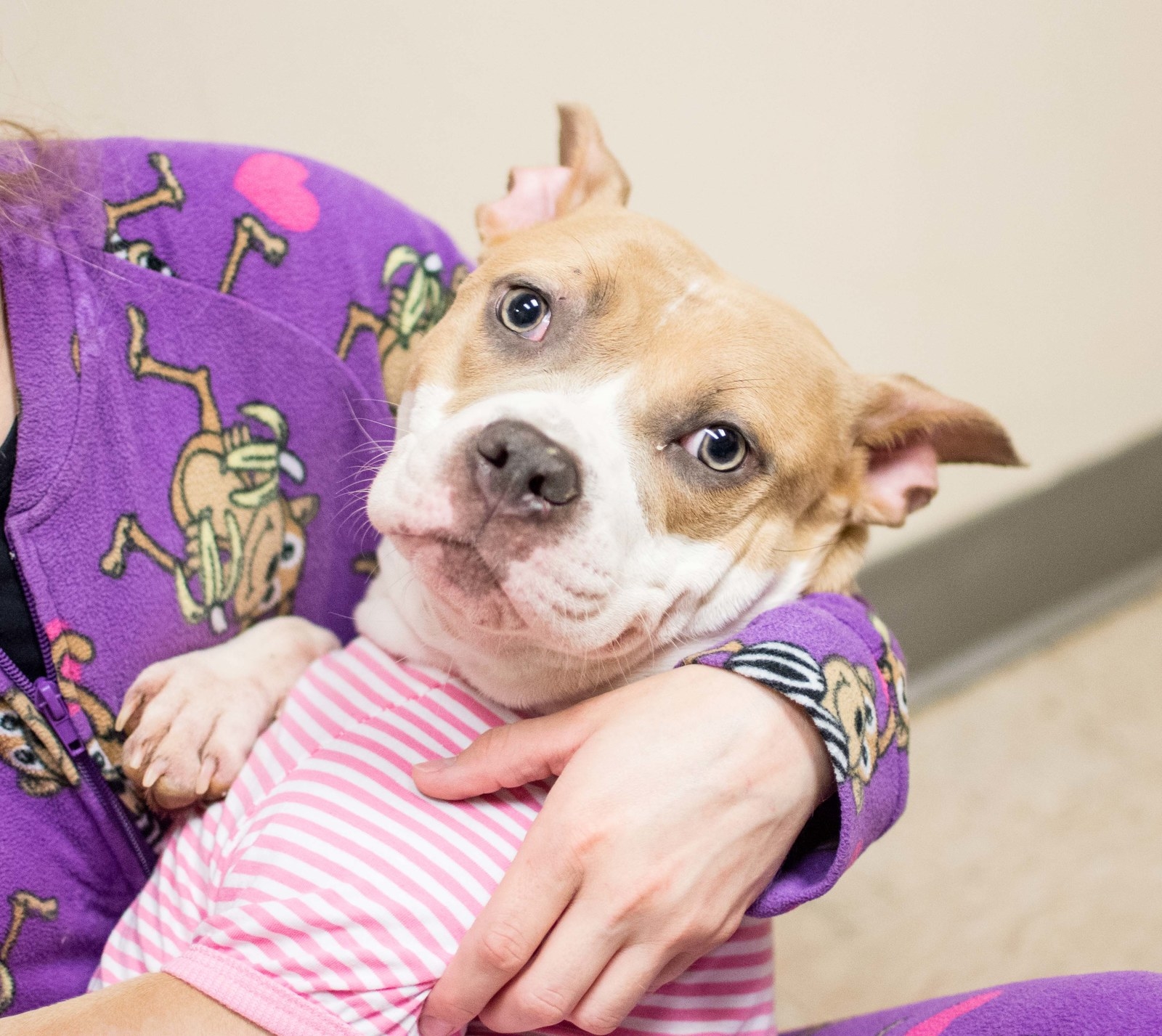 And honestly, what could be better than spending a night with a cutie like this?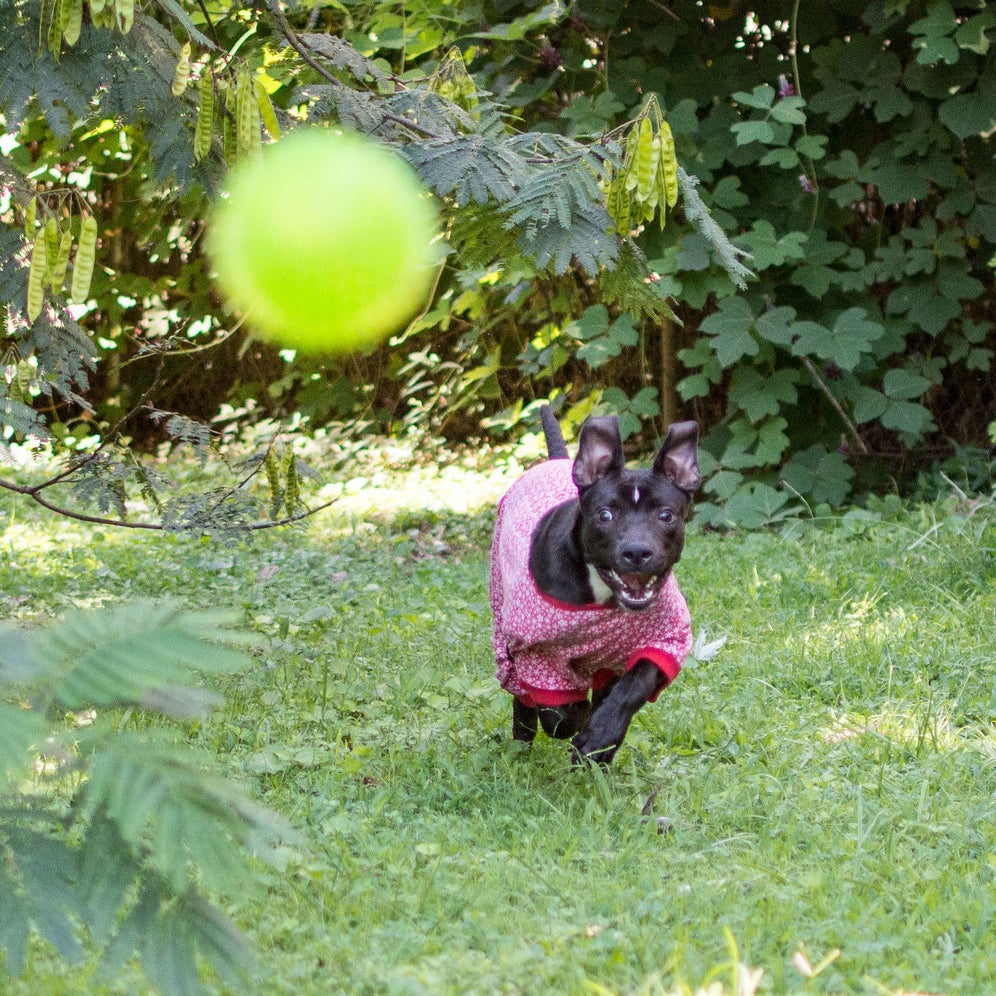 Like, imagine getting to wake up to this sweet face.
Followed by a fluffy hug.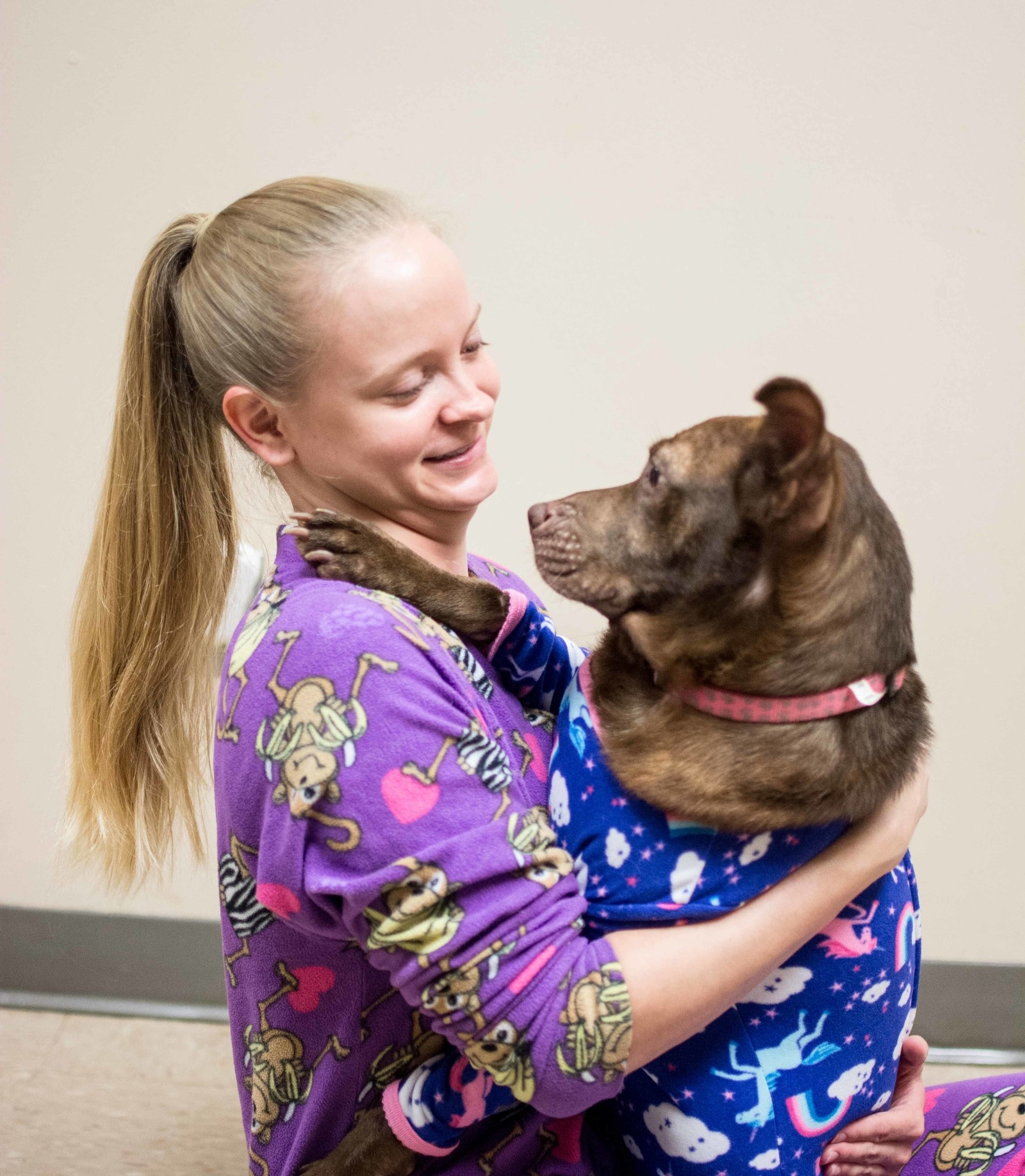 The sleepovers let dogs get a break from shelter life and adopters get a chance to bond with a potential family pet.
Which makes them the sweetest win-win ever. ❤️