This Store Refused To Remove Their "Native American" Costumes So Activists Added Warning Labels
"Warning! The items contained in this package are offensive."
Fed up with a Halloween store's refusal to stop selling Indigenous-inspired costumes, activists in Saskatchewan added warning labels to the offending products.
Spirit Halloween has more than 1,100 locations across the US and Canada that pop up for the season. Their stock includes Indigenous outfits like "Reservation Royalty" and "Wolf Dancer." They also sell accessories like headdresses.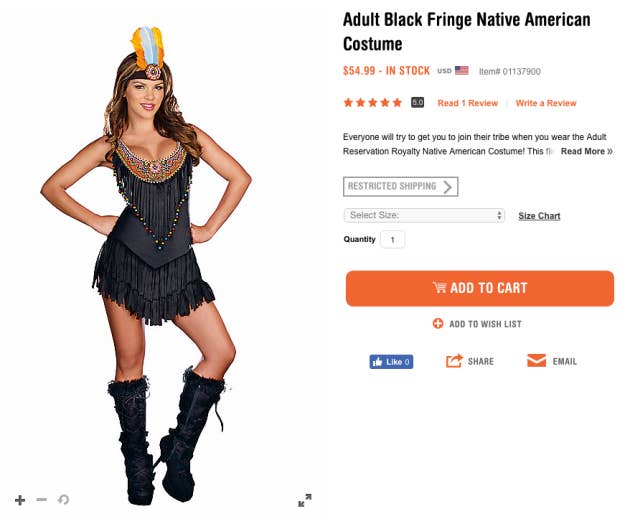 So on Sunday, Chris Kortright and other members of the Saskatchewan Coalition Against Racism went to a Spirit location in Regina with the labels and scotch tape in hand.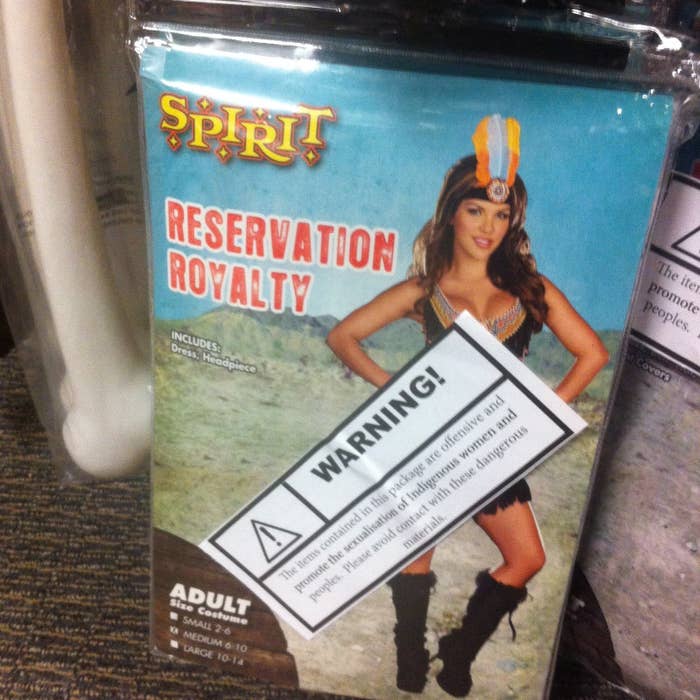 The labels read: "Warning! The items contained in this package are offensive and promote the sexualization of Indigenous women and peoples. Please avoid contact with these dangerous materials."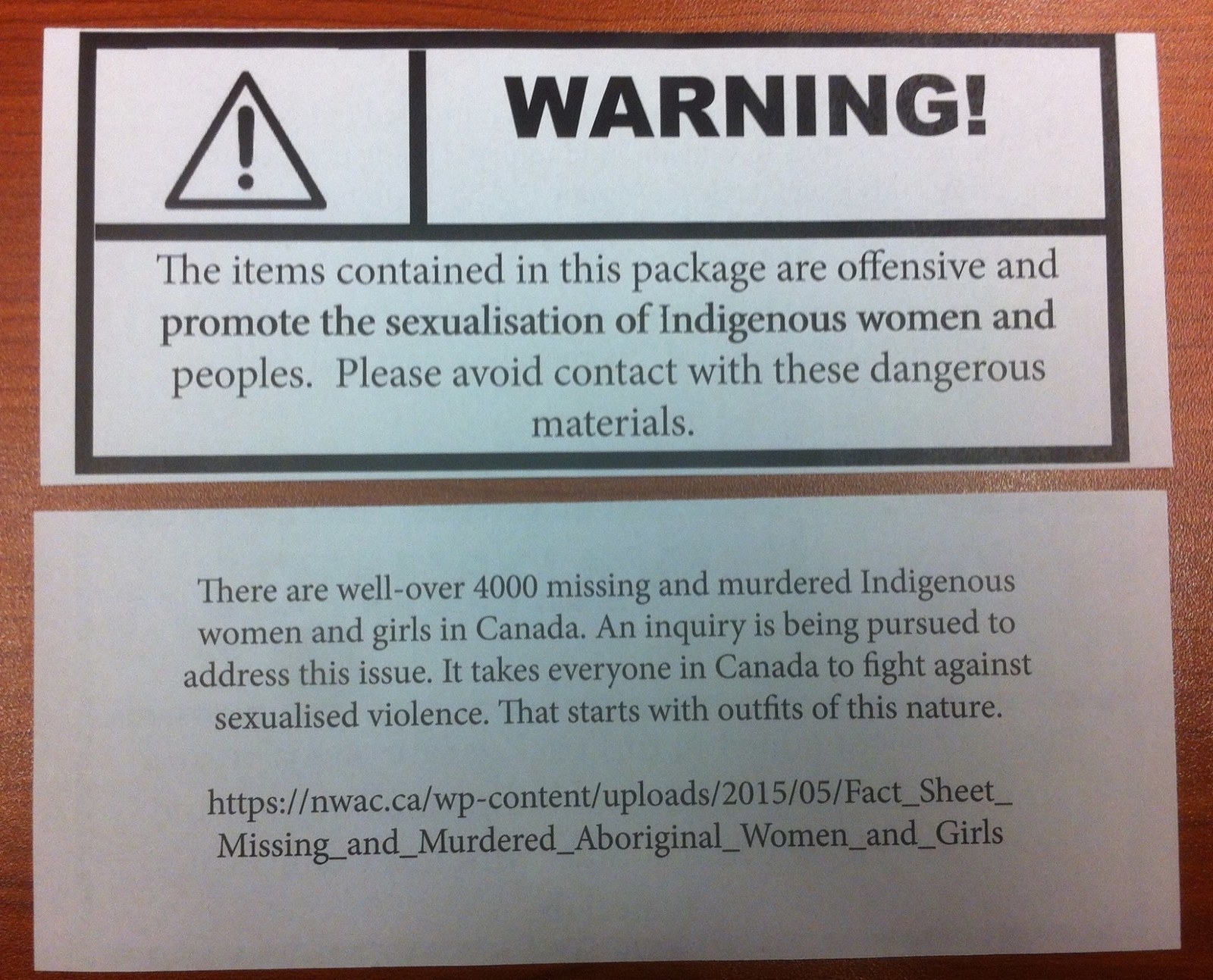 The group was inspired by Zooey Roy, an Indigenous woman in Saskatoon who was asked to leave a Spirit location after complaining about the costumes.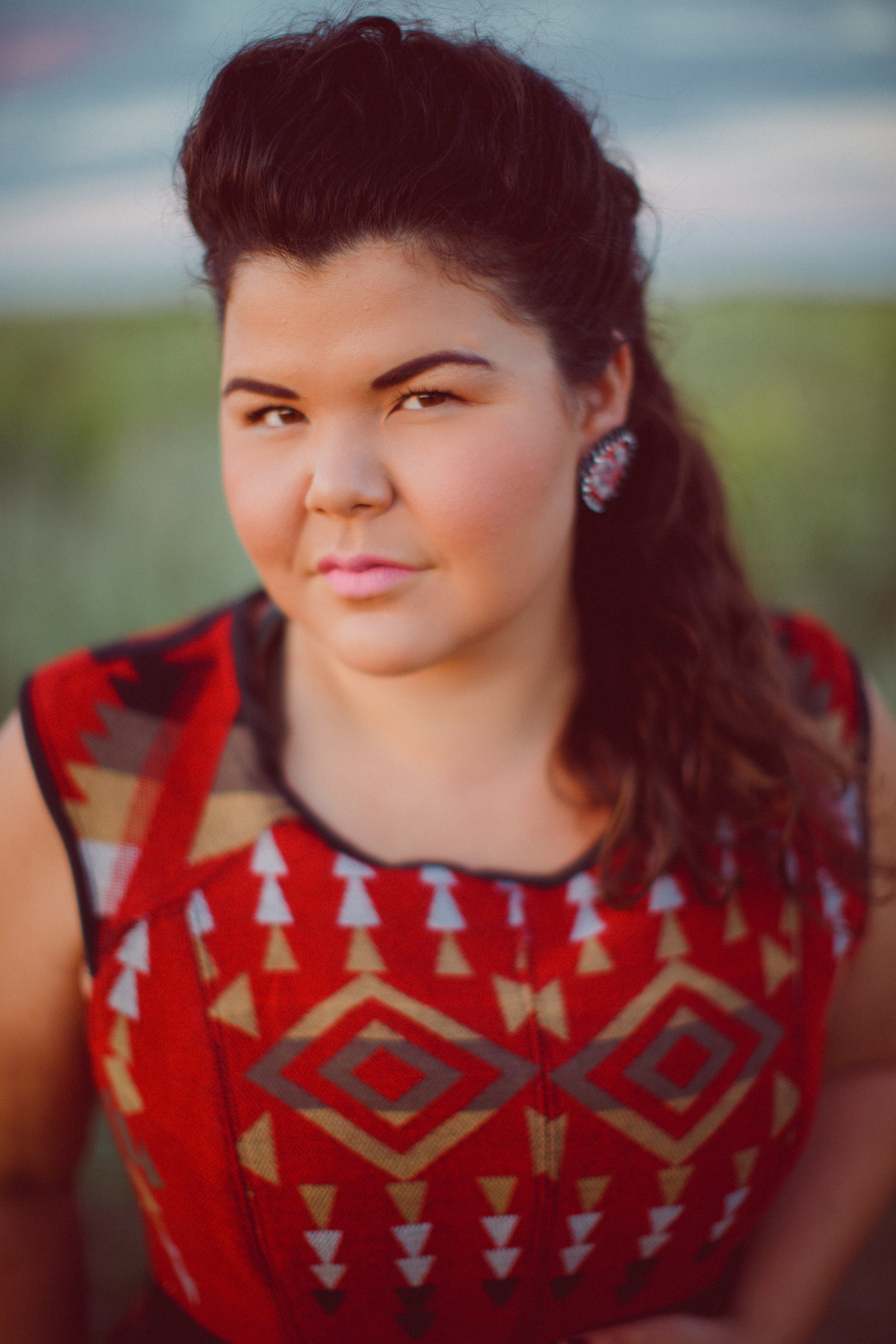 "I looked at this image, and I thought, my niece is right here, I'm an educator, I have a responsibility to say something even though I don't want to be political when I'm out shopping on a Sunday afternoon."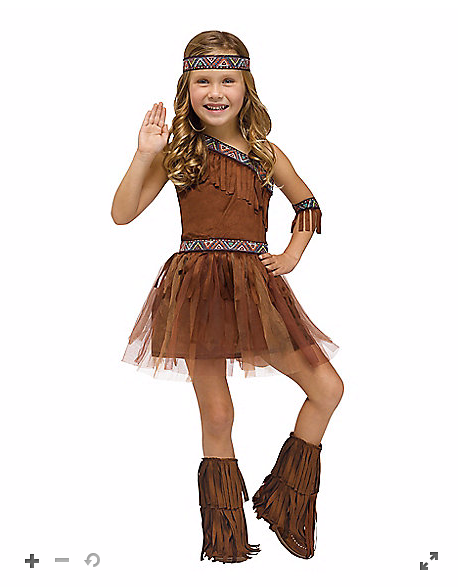 "I want them to meet me in the middle," said Roy. "To see that if you're putting on a costume, you're offending someone. If you're making these costumes you're offending an entire race that has been the victim of cultural genocide for 500 years on this territory."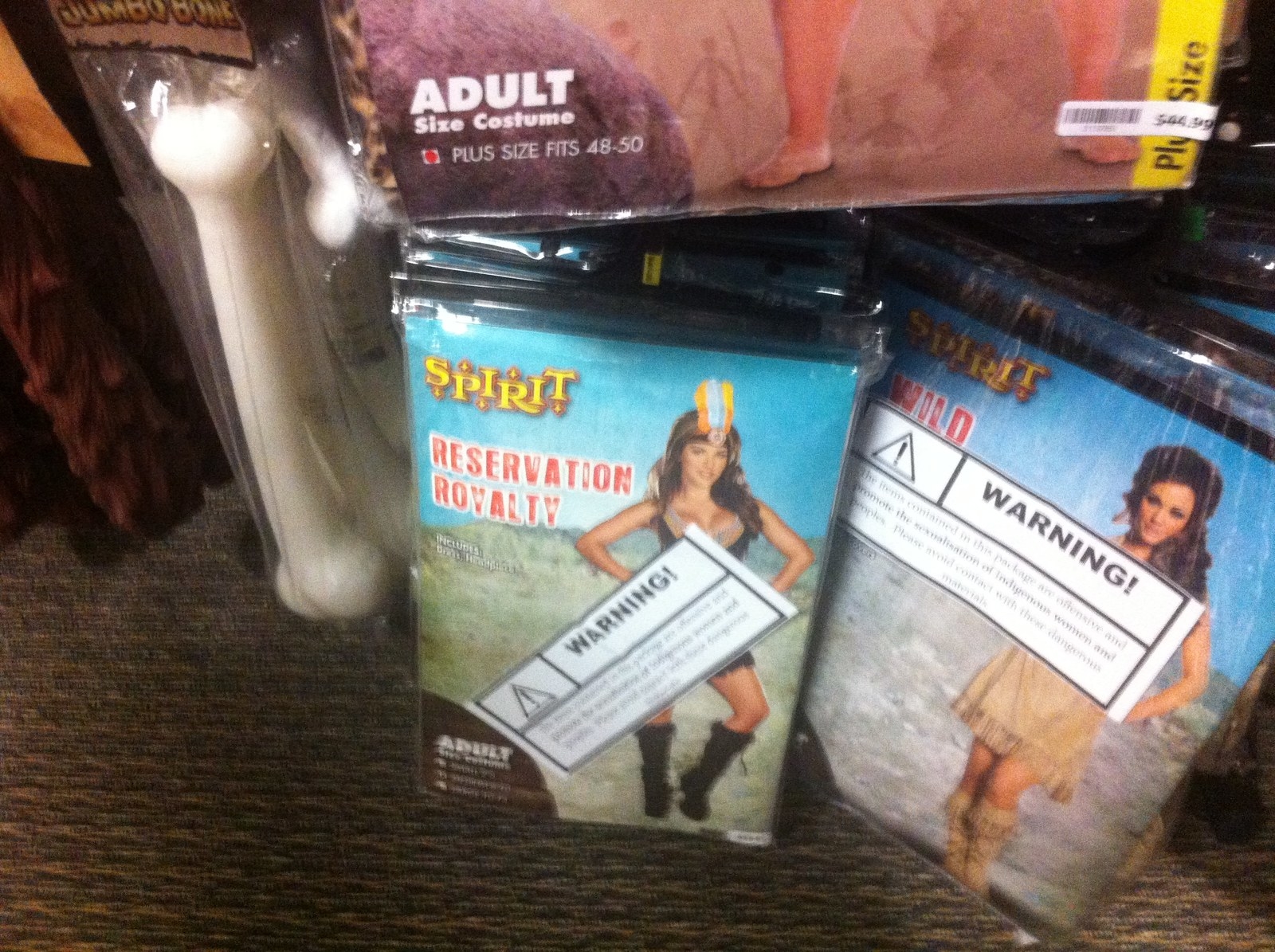 Lisa Barr, the deputy vice president of marketing and creative for Spirit, told BuzzFeed Canada in a statement that they stand by their products.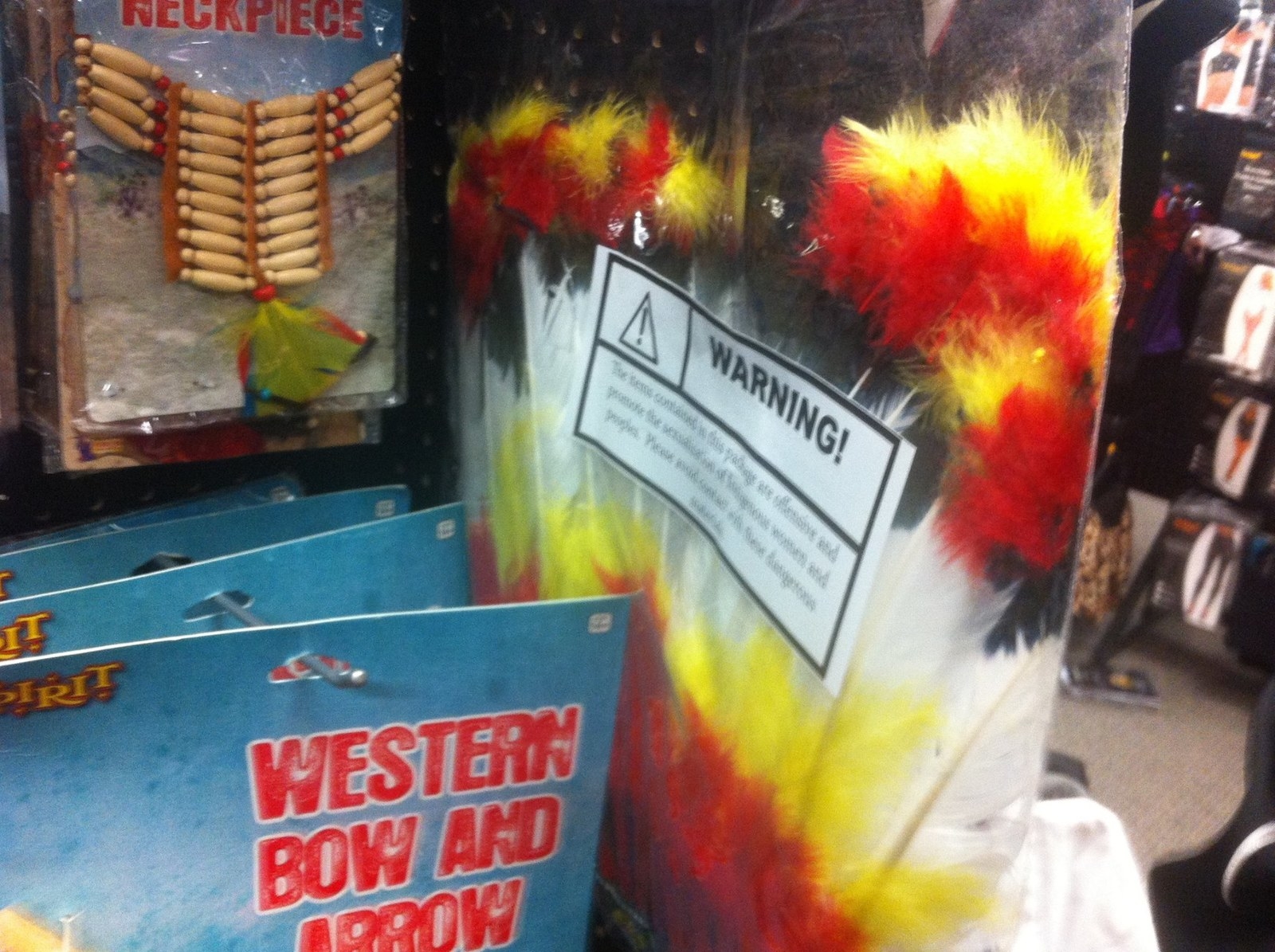 "Even though there's outcry in the US and Canada for these costumes as well as others, they're standing by it," said Kortright. "In solidarity with Zoey, we did this action."