Why Newfoundlanders Are Losing Their Mind Over A Church Fundrasier
Chase The Ace!
Newfoundland is losing its damn mind over a game of Chase The Ace. And if you're wondering what that is, hang on to your pants, b'ys.
Chase The Ace is a lottery-style fundraiser, in this case being put on by St. Kevin's Parish in Goulds, Newfoundland, part of the capital city of St. John's.
Well, this game has been going on for 42 weeks without the ace appearing, and now the jackpot is estimated to be around $1.5 million.
So, naturally, people are losing their minds.
Zach Goudie, who has been reporting on Chase The Ace for CBC News, tells BuzzFeed Canada thousands of people have been flocking to the parish to get tickets.
"I've see it get to the point where people are waiting several hours in sweltering heat just to get a ticket," said Goudie.
"The thing is the size of a small summer festival every week."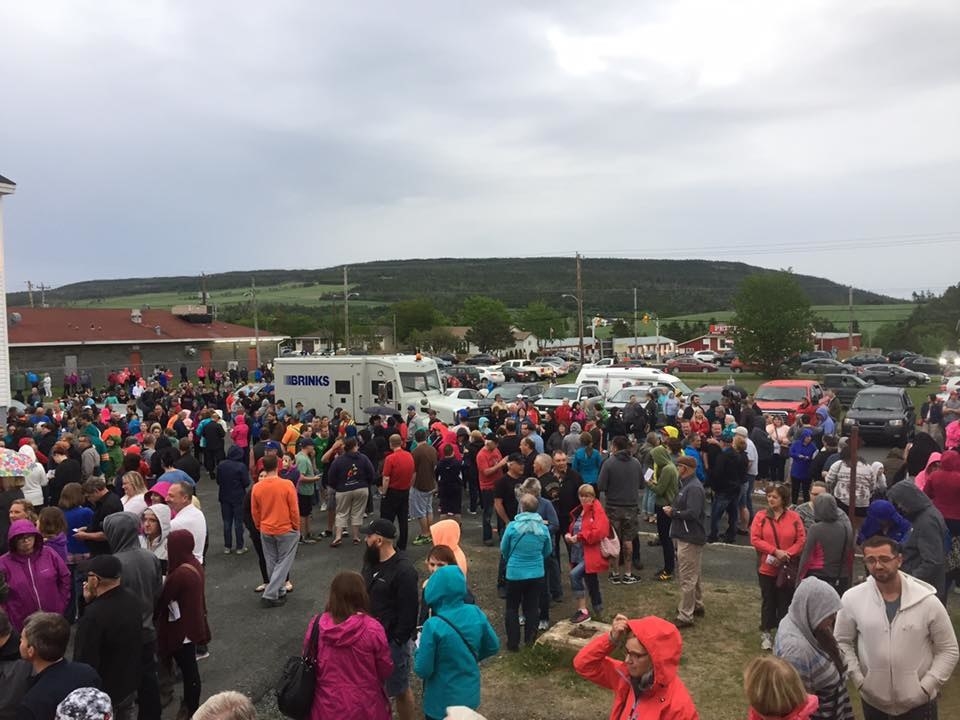 There's essentially Chase The Ace tailgating going on.
People appear to be camping out for a shot at the jackpot.
Pretty much the entire region has been swept up in Chase The Ace fever.