This is Reggie, a doe-eyed little guy who is basically the Bear Grylls of geckos.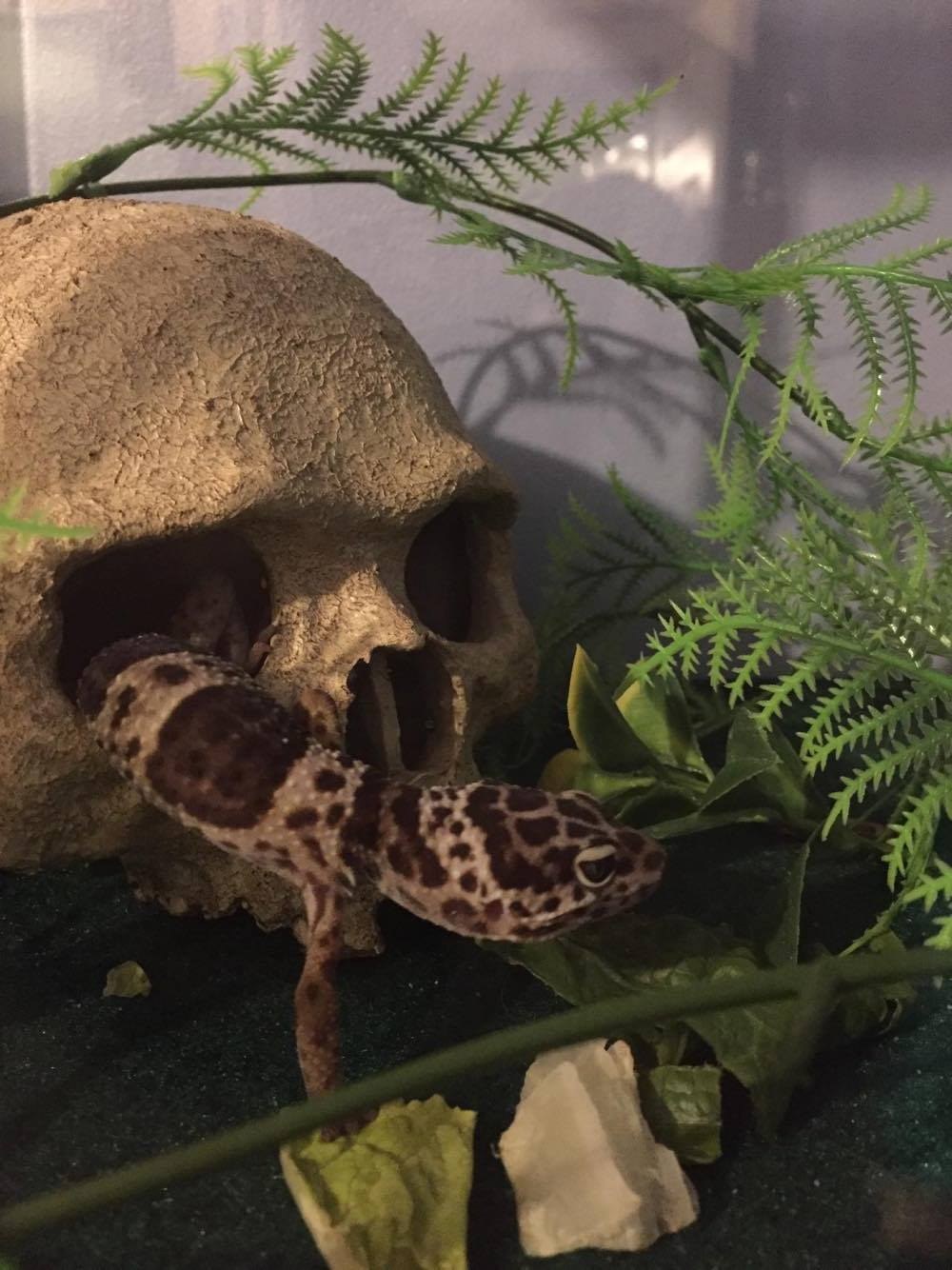 With two dogs and a cat who'd been eyeing Reggie, they assumed the poor thing was done for. Clayton even got a new gecko, Rovi, for Christmas.
But Reggie wasn't gone, because Reggie is a survivor. Edwards was giving Clayton's room a deep clean when she moved his headboard and spotted a wee, striped tail.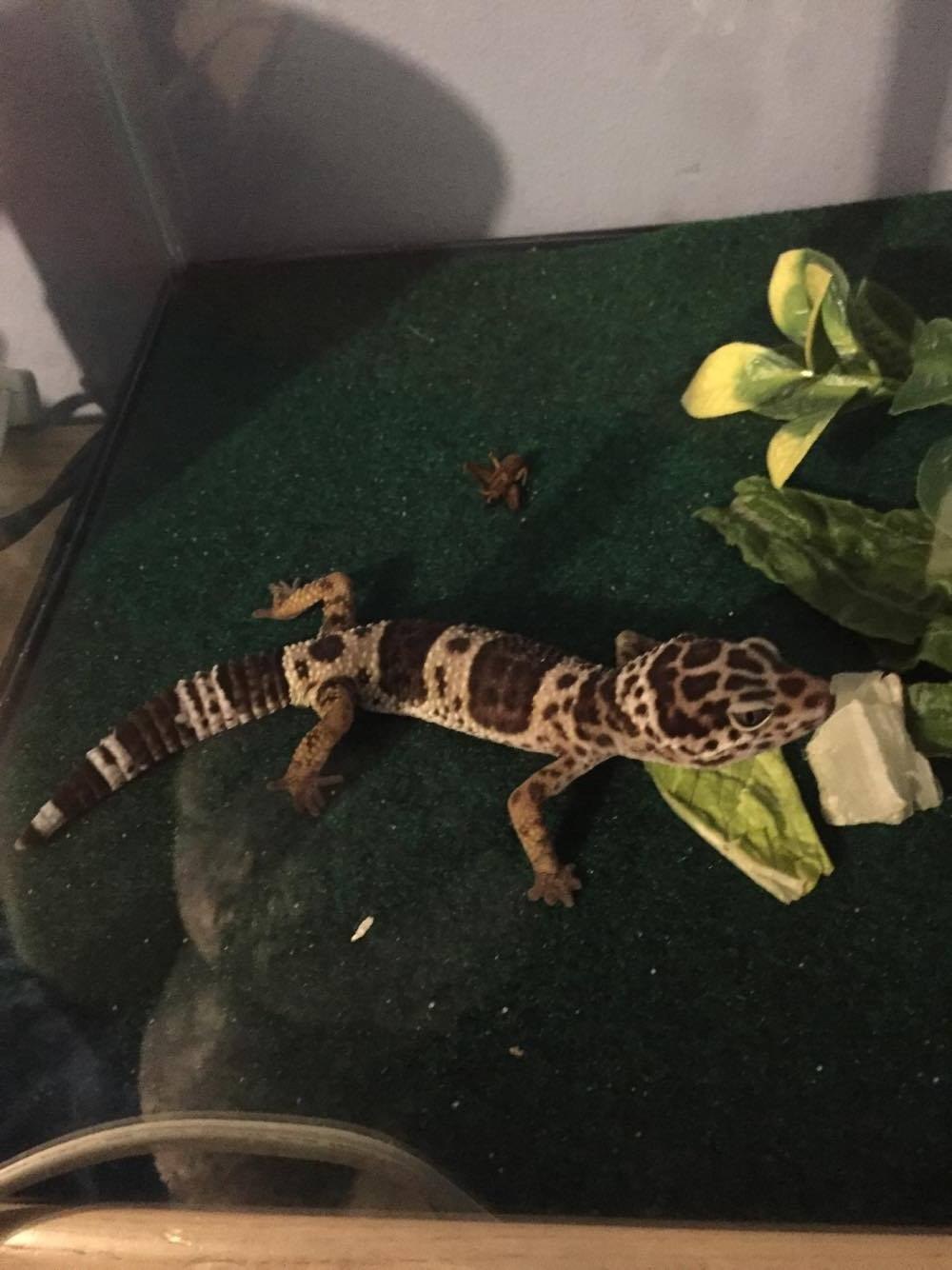 "Between the cat and two dogs, neither one of them found him and he's just been chilling there."