A video posted on YouTube appearing to show a man jumping off a boat and onto the back of a swimming moose has caught the attention of authorities in British Columbia.
The video was posted on YouTube on June 22 by Wolftracker TV. According to posts on a B.C. hunting forum, the video was originally posted on Facebook but has since been deleted.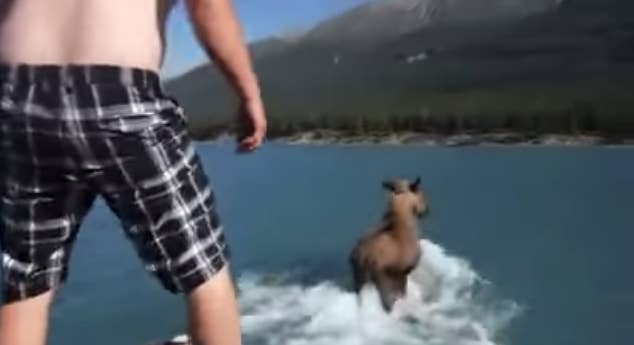 Conservation officers in Fort St. John told BuzzFeed Canada they are now investigating the video. If found, the men could face animal harassment charges.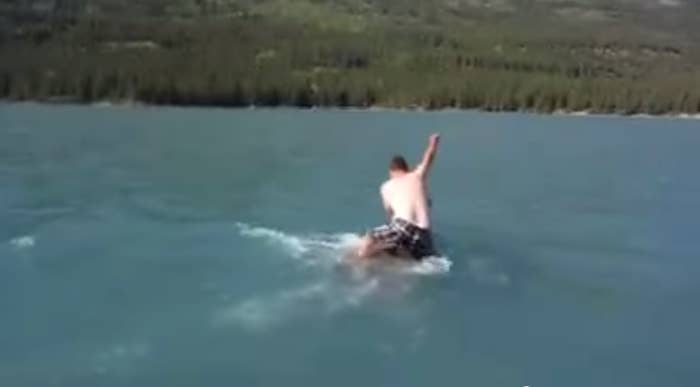 Under the B.C. wildlife act, harassing animals includes anything that may "worry, exhaust, fatigue, annoy, plague, pester, tease or torment" them.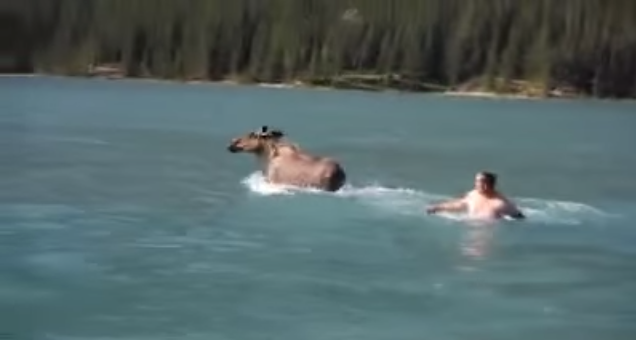 In 2013, two men were fined $2,500 for a similar incident on a lake in Northern Ontario.