The Canadian government worked in secret for months to help gay and bisexual men escape arrest and torture in Chechnya, it was revealed last week.

Now, the organizations that made it happen have gone public, since most of the men fleeing have safely arrived.

Twenty-two men have arrived in Canada under a program created by the government in partnership with Rainbow Railroad and the Russian LGBT Network. In total, 31 people have been cleared to come to Canada.

According to Human Rights Watch, Chechen officials began abducting, interrogating, beating, and torturing men suspected of being gay, and forcing them to divulge names of other gay and bisexual men. Once released, authorities would inform the men's family's of their sexuality, pressuring the families to "cleanse" the "huge stain on family honor."
When the reports of abuse came out, Rainbow Railroad, a Canadian NGO that helps LGBT individuals flee persecution, asked the Canadian government to act. What resulted was a program, unique in the world, to move men out of safe houses in Russia and into Canada.
Canada's normal rules for refugees were bent to address the crisis, according to the Globe and Mail, which broke the news. The first Chechen arrived in June, with 20 others following.
Going public with the efforts would have put those being moved — the majority of whom are men — at risk, Kimahli Powell, executive director of Rainbow Railroad, told BuzzFeed Canada.
"There were large concerns — there's still concerns — about family members getting to these people," said Powell.

The safe houses were also under "constant threat," said Powell, and Russian authorities made multiple attempts to access them.
One young man who escaped to Canada told CBC that men in military clothing arrived at his workplace, put him in the trunk of a car, and took him to a police station before subjecting him to beatings and electroshock torture.

He said he was confined with other gay men for three weeks before being let go. He arrived in Canada in July, but still fears for his life.
Powell said they took the decision to go public "very, very seriously," but Rainbow Railroad felt it was time.

"We have all these new arrivals in Canada that need a lot of support, that faced traumatic situations, that don't know the language, that are very, very young. They need community support," said Powell.
"We want to ensure these individuals have the best shot at a good life in Canada."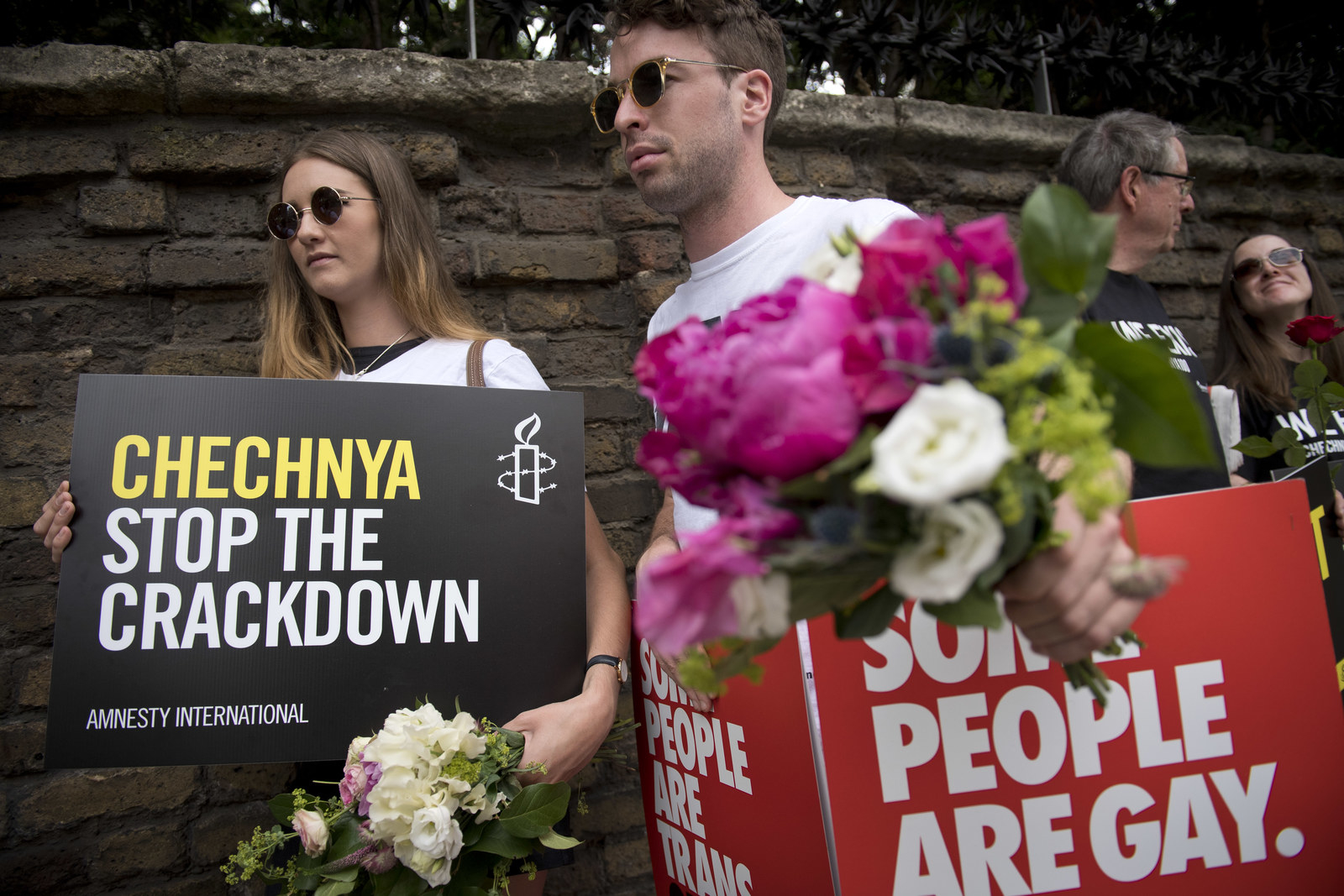 Rainbow Railroad also wanted to make sure that when the news did come out, it didn't make things worse for those still in hiding.
"While we are concerned, we feel that we have established a way to help move these individuals to Canada and other counties safely that will not put people at risk," Powell said.
A Russian official has warned Canada could face consequences, according to the Globe and Mail. A spokesperson for the Russian embassy in Ottawa told the publication in an email that "any legal irregularities, if proven true, shall be duly investigated." The Canadian government has not publicly commented on the program.
Since the Globe and Mail revealed the program, Canada has drawn praise from around the globe for its efforts. While Powell said he's heartened to see the support, he wants to see that compassion extended to other vulnerable LGBT populations.

"This work for us is continuous," he said. "The fact remains that Canada is not an option for a lot of people that we move to different countries."