In October, the Toronto Zoo celebrated the birth of twin Giant Panda cubs. Which is great! But let's be honest, newborn pandas are a bit... weird looking.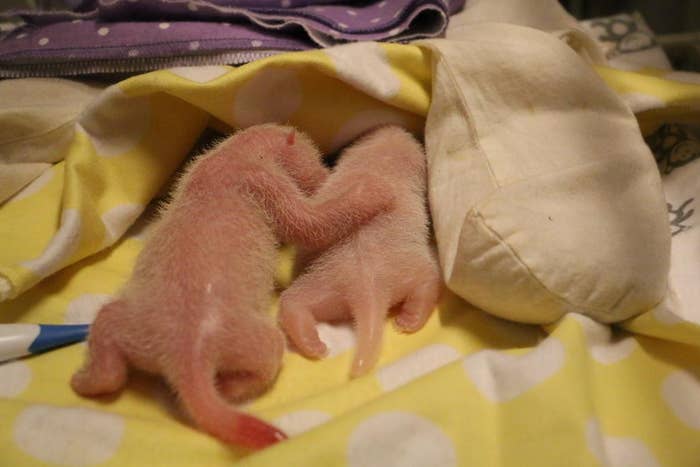 They were still cute, of course! Like little naked mole rats.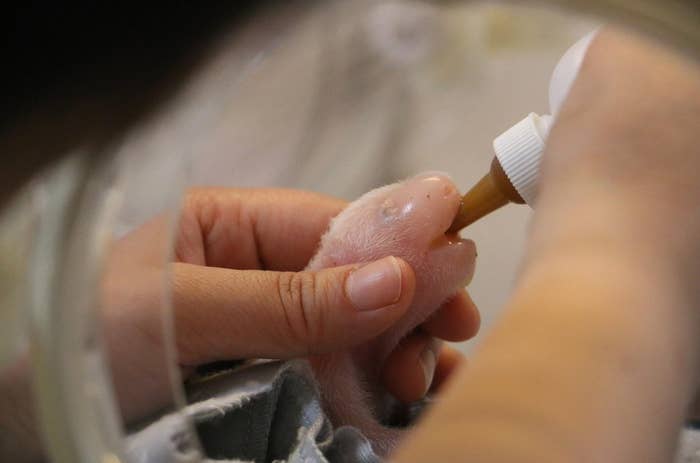 But now, the little darlings have outgrown their incubator and have moved into the fluffy, roly-poly stage of their lives.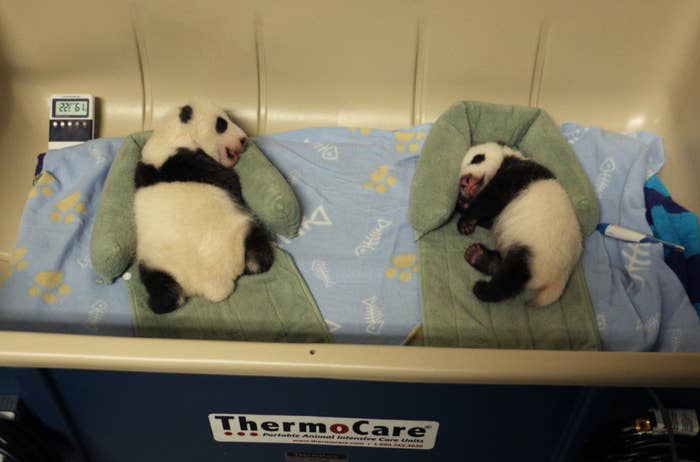 Look at those precious little paws! Those fuzzy little butts!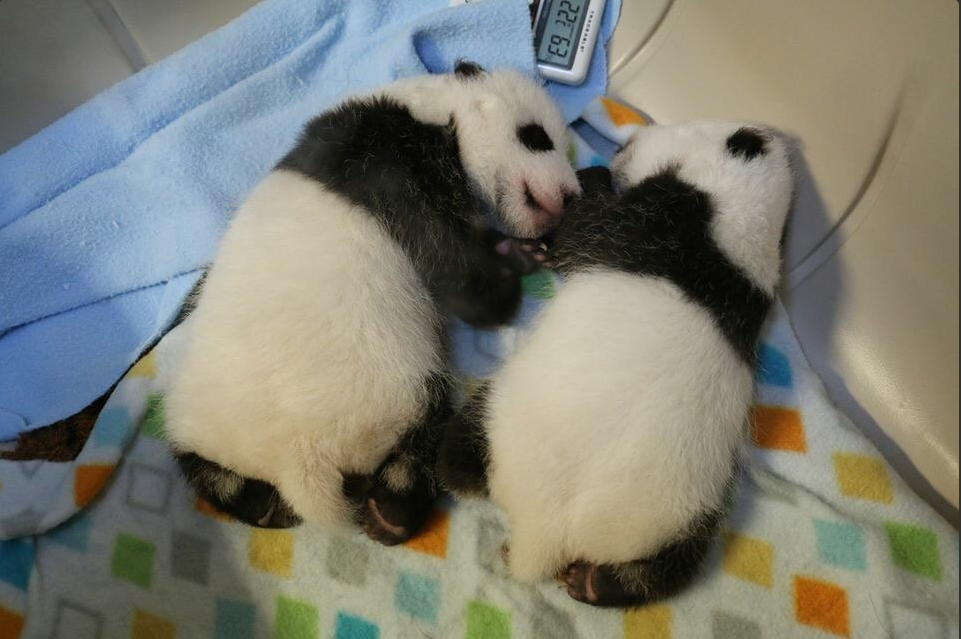 They have what looks like wee lounge chairs. Which is great news.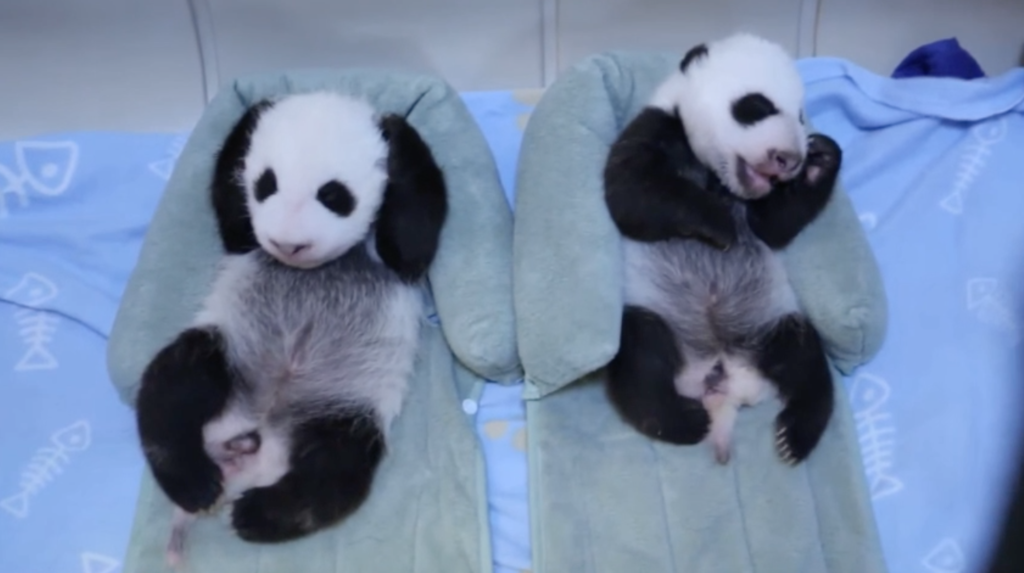 They just barely contain their wiggles.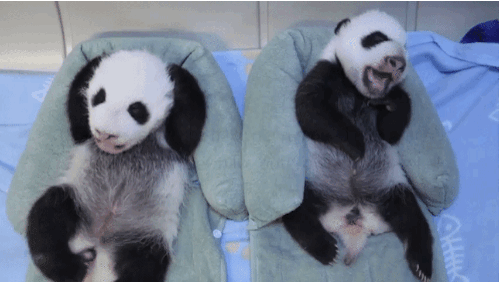 The cubs are on a rotating schedule with mom Er Shun, with one hanging out with her at a time.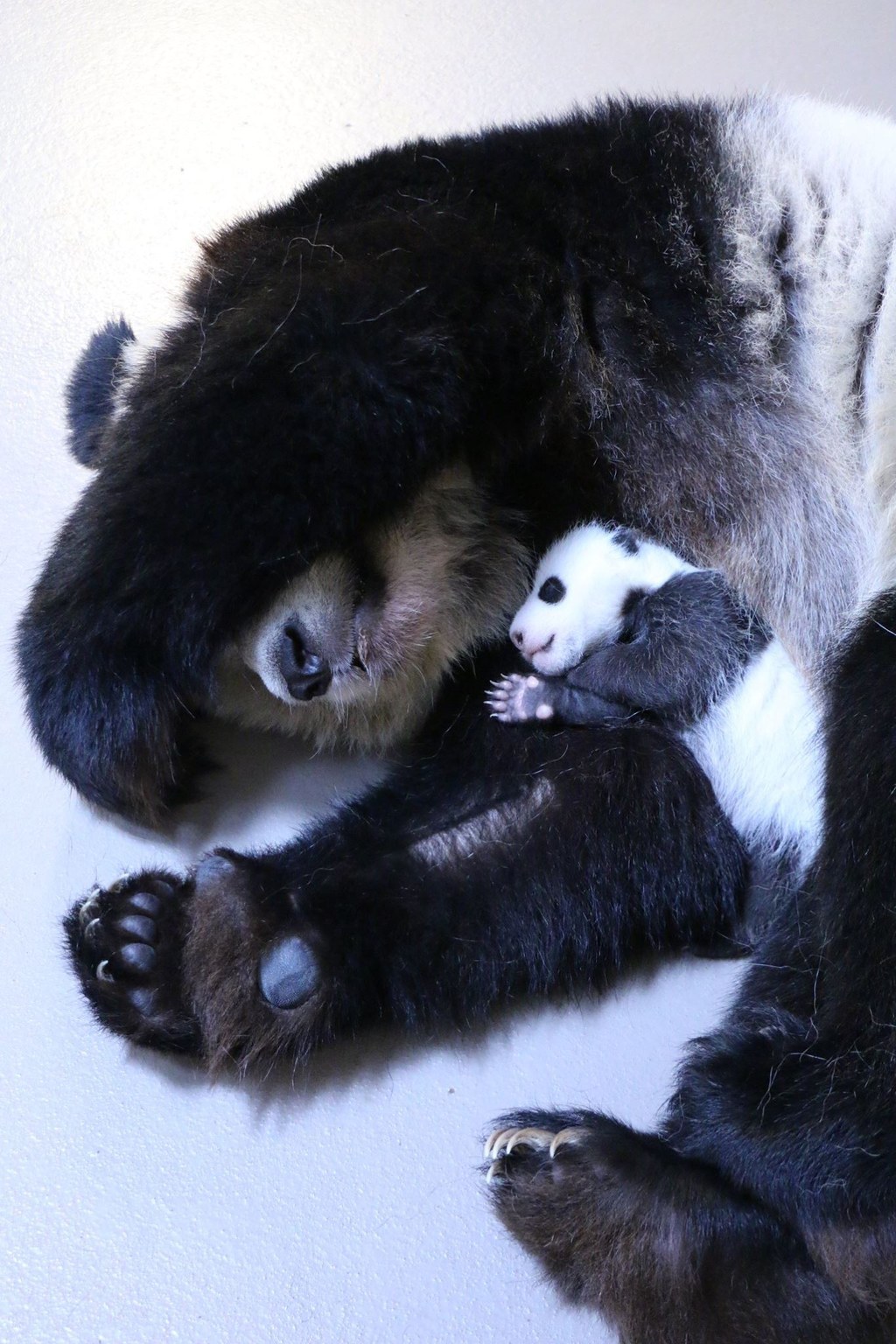 BONUS ROUND: A baby polar bear was also recently welcomed. And your desire to nibble its tiny ear? Totally normal.