This is Elliotte Friedman, a sportscaster who was providing commentary for CBC's coverage of the men's 200 individual medley at the Olympics.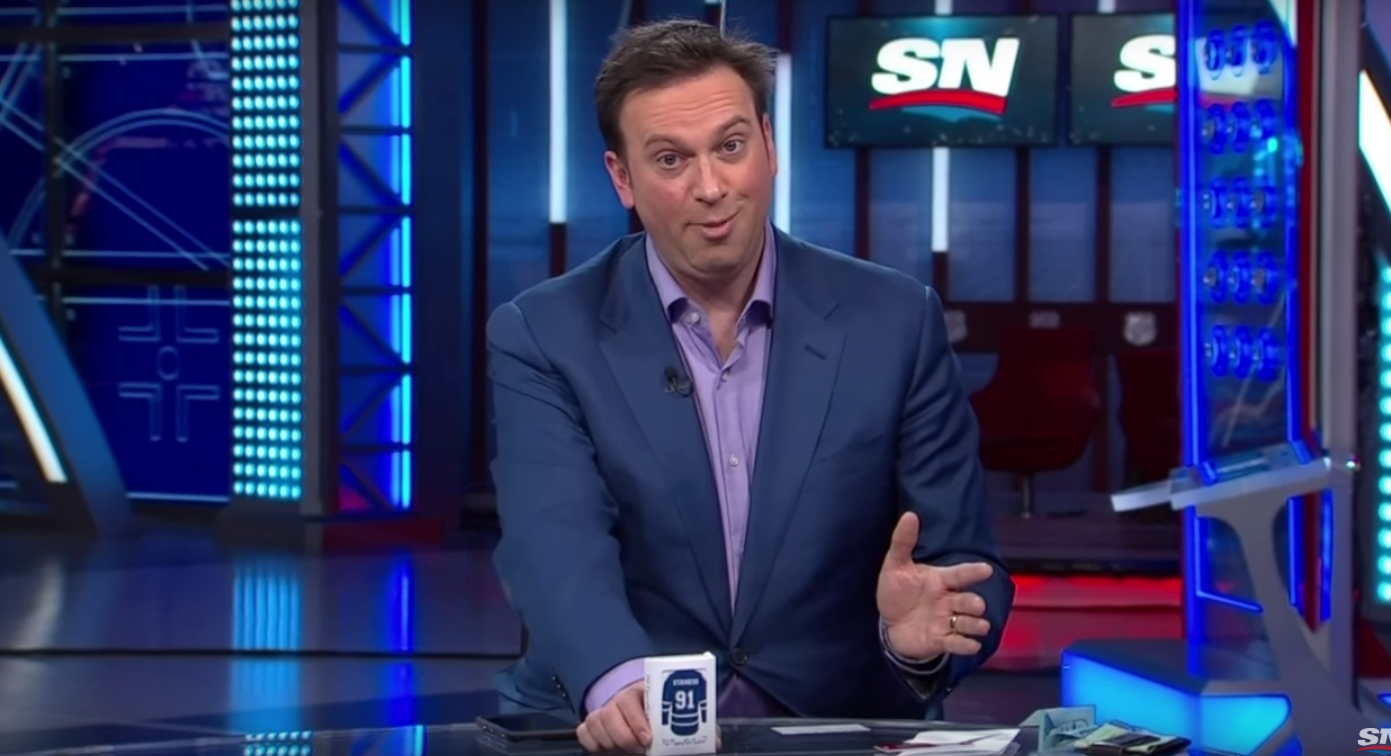 That's the event where Michael Phelps once again dominated for Team USA. But, for Canadians watching CBC, that came as a surprise because Friedman got a bit confused.
The poor guy was so sure that Ryan Lochte was in the lead after the final turn, not Phelps, Like, so sure.
And he got very excited that Lochte was about to beat Phelps, the winningest swimmer in history.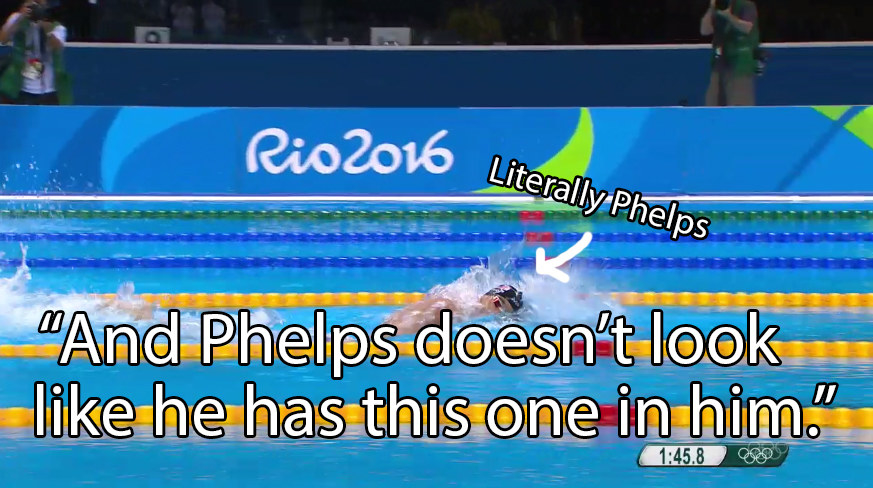 Seconds from the finish line, Friedman was **positive** that Lochte was about to take the gold.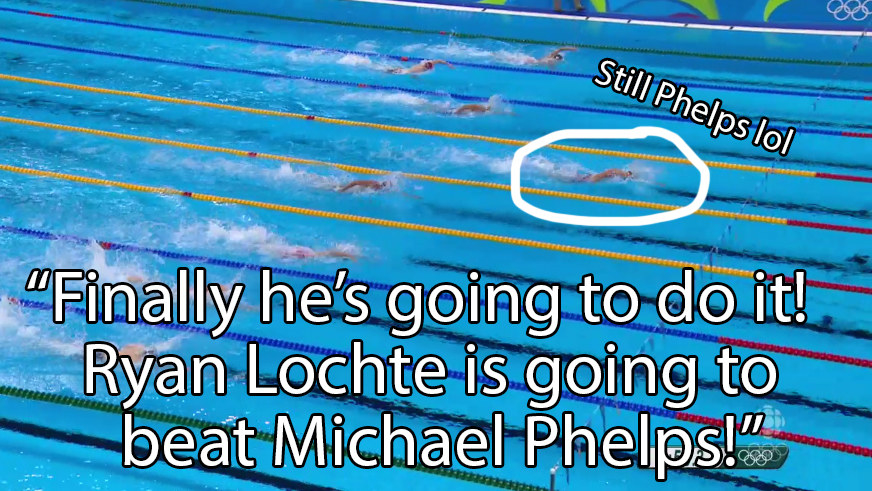 And then... awkwaaaaaaard.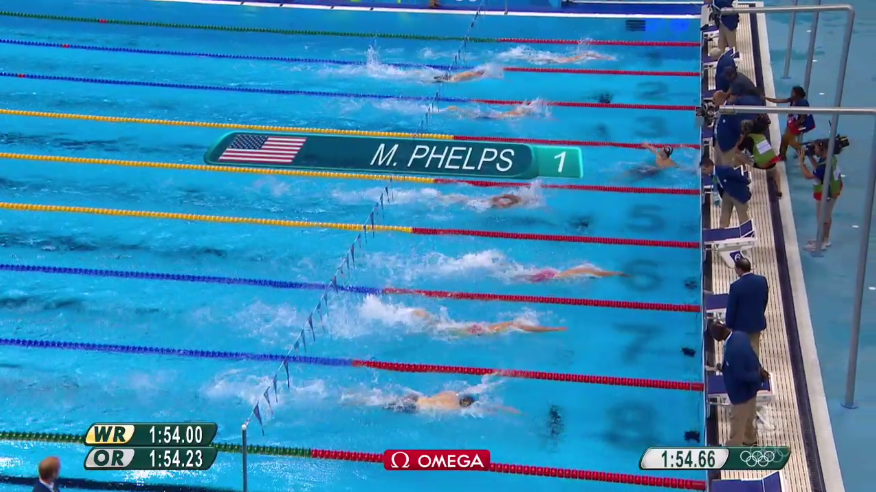 Lochte didn't even get on the podium.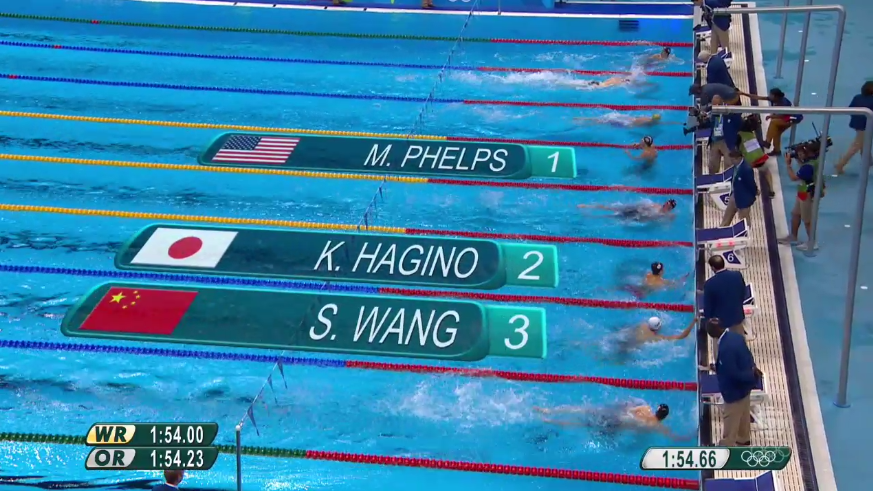 And Phelps got his fourth gold of the 2016 games.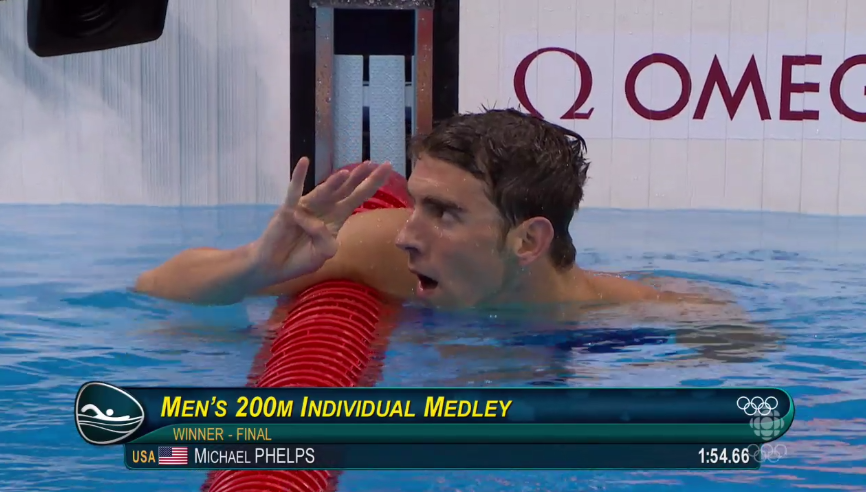 He also mixed up Canadian swimmer Penny Oleksiak's name with one of her teammates, just as she clinched the gold alongside American swimmer Simone Manuel.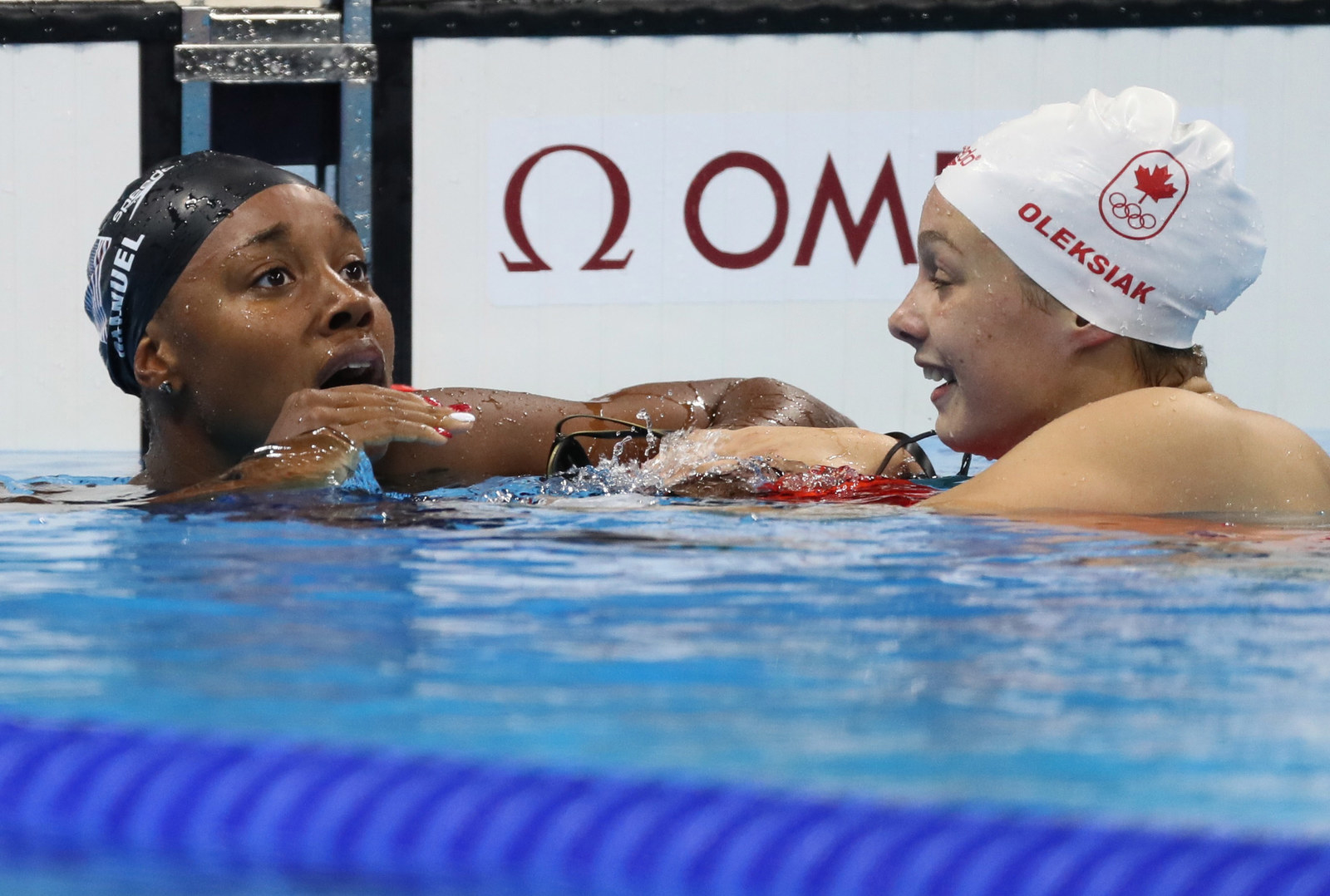 Once he realized his mistake, Friedman apologized both on air and on Twitter.

But although Friedman got some flack, people were actually mostly nice about it.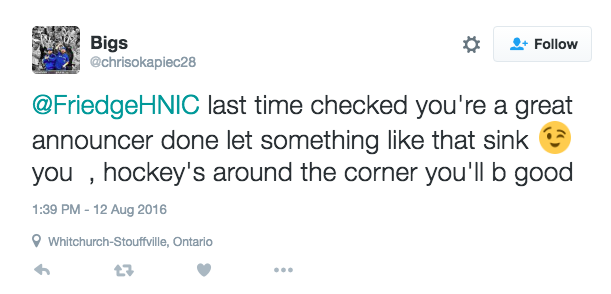 Like, really nice.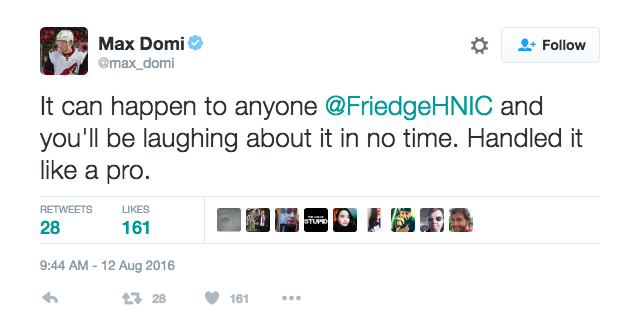 We refused to let him feel bad.

Which is so disgustingly, wonderfully Canadian of us.

So don't sweat it, bud.

In other news, Matthew McConaughey was also there enjoying a cold beverage.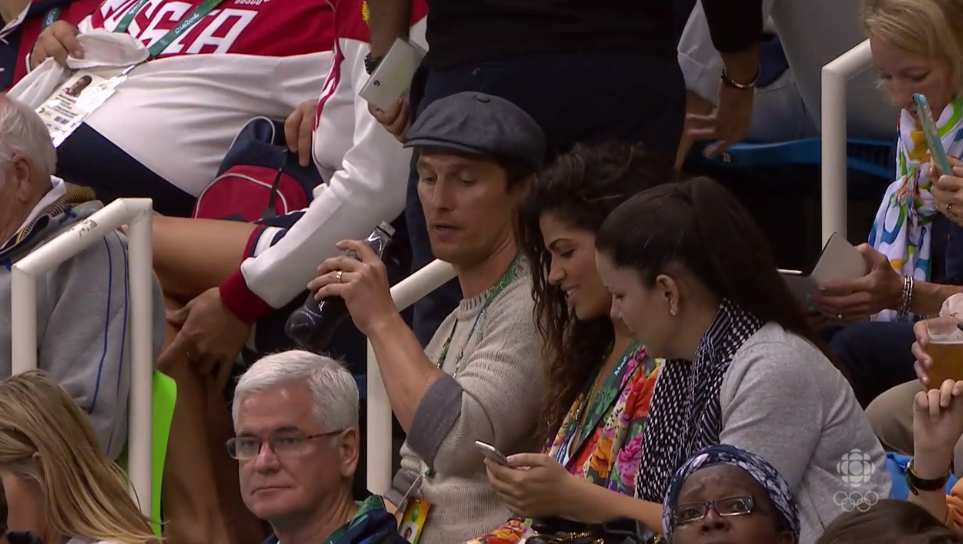 Olympics, amirite. ¯\_(ツ)_/¯