These two goofballs are Jay Onrait and Dan O'Toole, two Canadians sports broadcasters who were cruelly ripped away to America four years ago.
Well, good news darlings, Dan and Jay are coming home!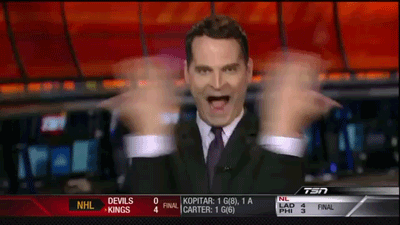 On Wednesday, TSN announced they'd "reacquired" the pair.
And Canadians are rejoicing.
It's really the best thing to come out of the NHL Trade Deadline.
It's just rare for America to give us something back, ya know?
It's a sports miracle.
Maybe Americans just don't appreciate our sense of humour.
Dan and Jay are pretty excited, too.
See you back in Toronto, boys.
Looks like there are no comments yet.
Be the first to comment!