5 Female Artists Who Deserved Better From The Juno Awards
#JunosSoWrong
The nominees for the Juno Awards were announced this week and people noticed some similarities among the top-billed categories. Do you see it?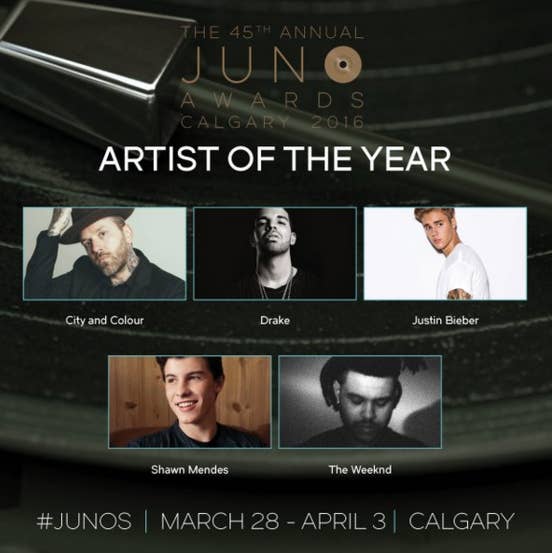 Yeah. That's a lot of dudes.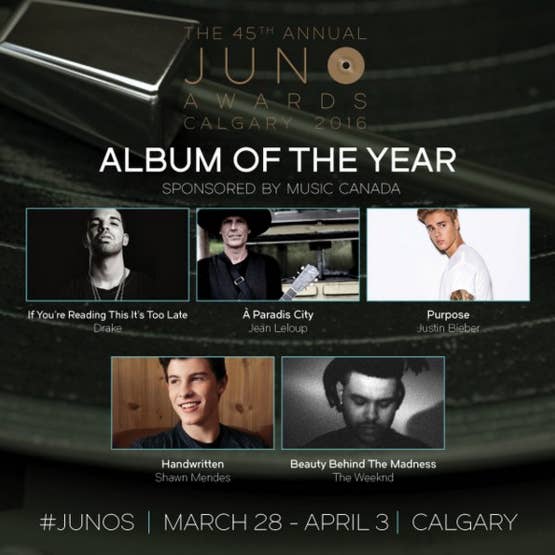 It was enough to spawn #JunosSoMale, calling attention to the snubbing of Canada's amazing female artists.
WTF, Junos? Here are some badass Canadian women who deserve all the awards in the world.
1. Carly Rae Jepsen — Emotion
3. Buffy Sainte-Marie — Power in the Blood
4. Cœur De Pirate — Roses
5. Alessia Cara — Know-It-All