It starts with a little self-care for both Bentley and Friesen. Because why not.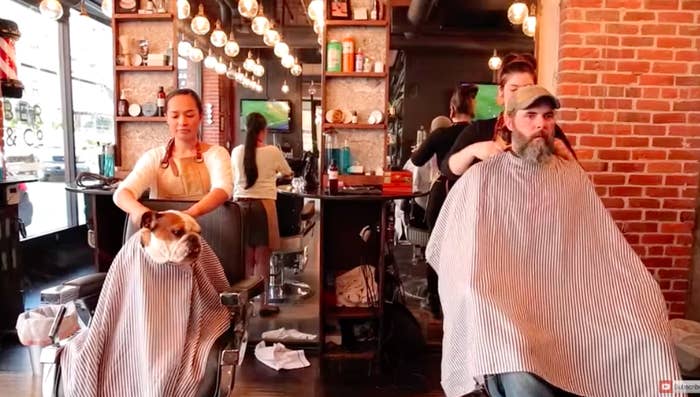 Are you ready for adventure, pal? Fist-bump!
Bentley has been flying with Friesen for a year and he's now perfectly comfy riding shotgun.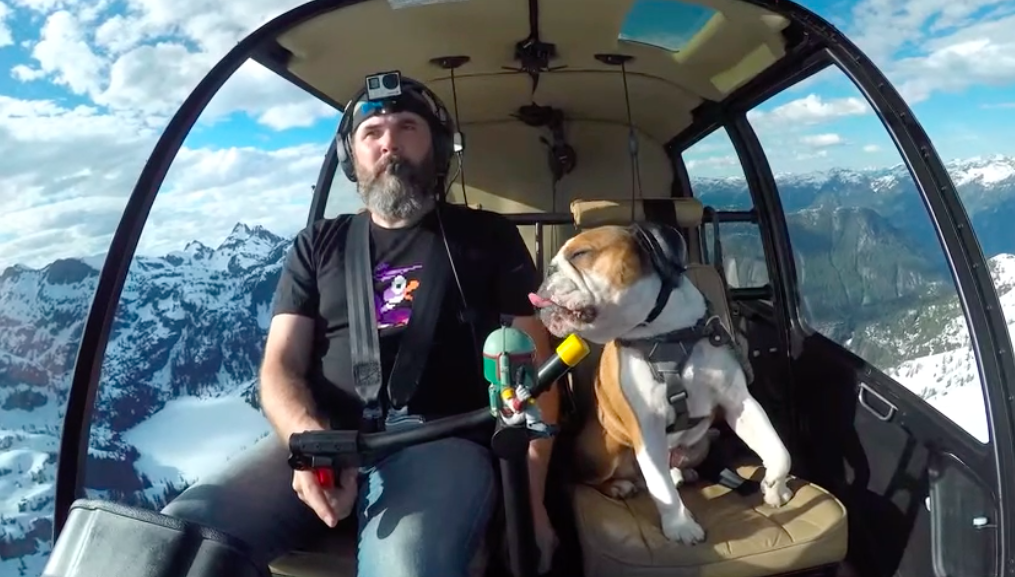 The first stop? Playing fetch on a gorgeous snow-topped peak. No big deal.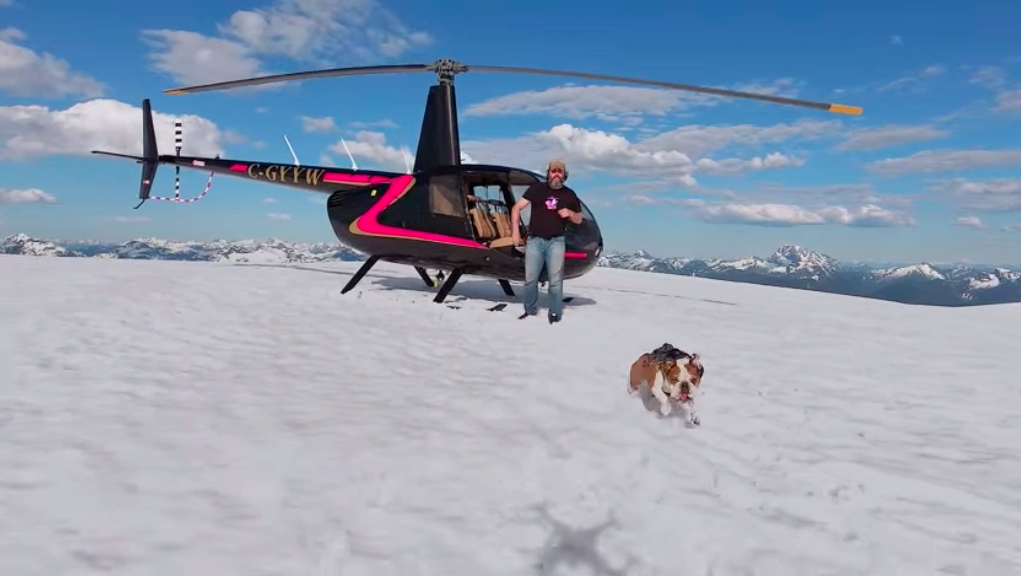 Then a little tobogganing for good measure.
Where should we go next, buddy? Perhaps to a pristine lake where we can frolic while surrounded by the most glorious scenery British Columbia has to offer?
Let's do it!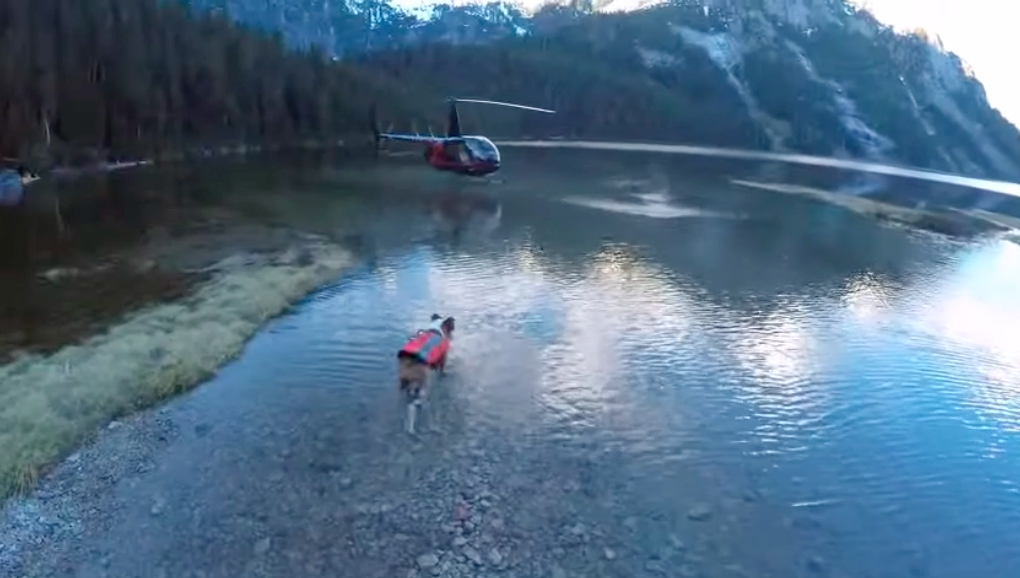 And then one final fist bump and head scratch.
Before going back home to mom.