There's one Winterfell where no one's being flayed or beheaded or otherwise gruesomely murdered, and it can be found on the banks of the Elbow River near Calgary.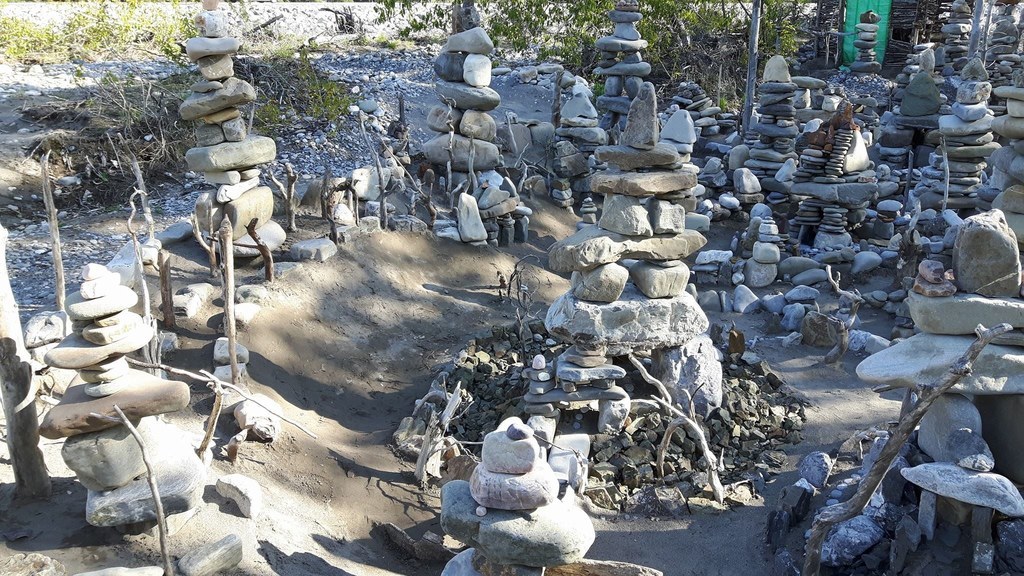 Artist Luke Materi has put hundreds of hours into building a miniature city out of rocks and driftwood in Bragg Creek, Alberta. A big fan of Game of Thrones, Materi named the project Winterfell after starting its construction last summer.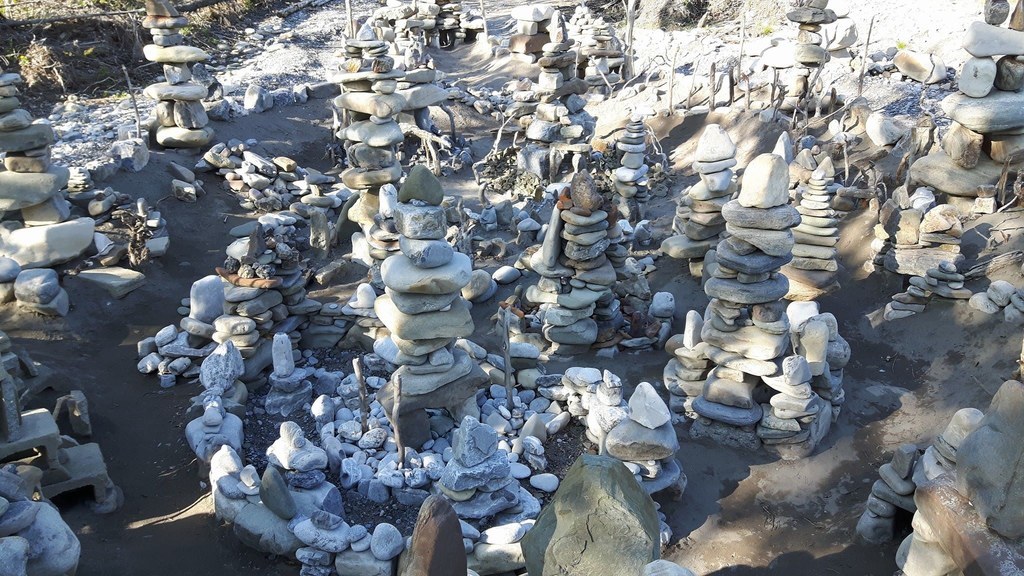 The central structure is called the Red Keep, also a nod to Game of Thrones, while other names are inspired by fantasy games like Skyrim and Dragon Age.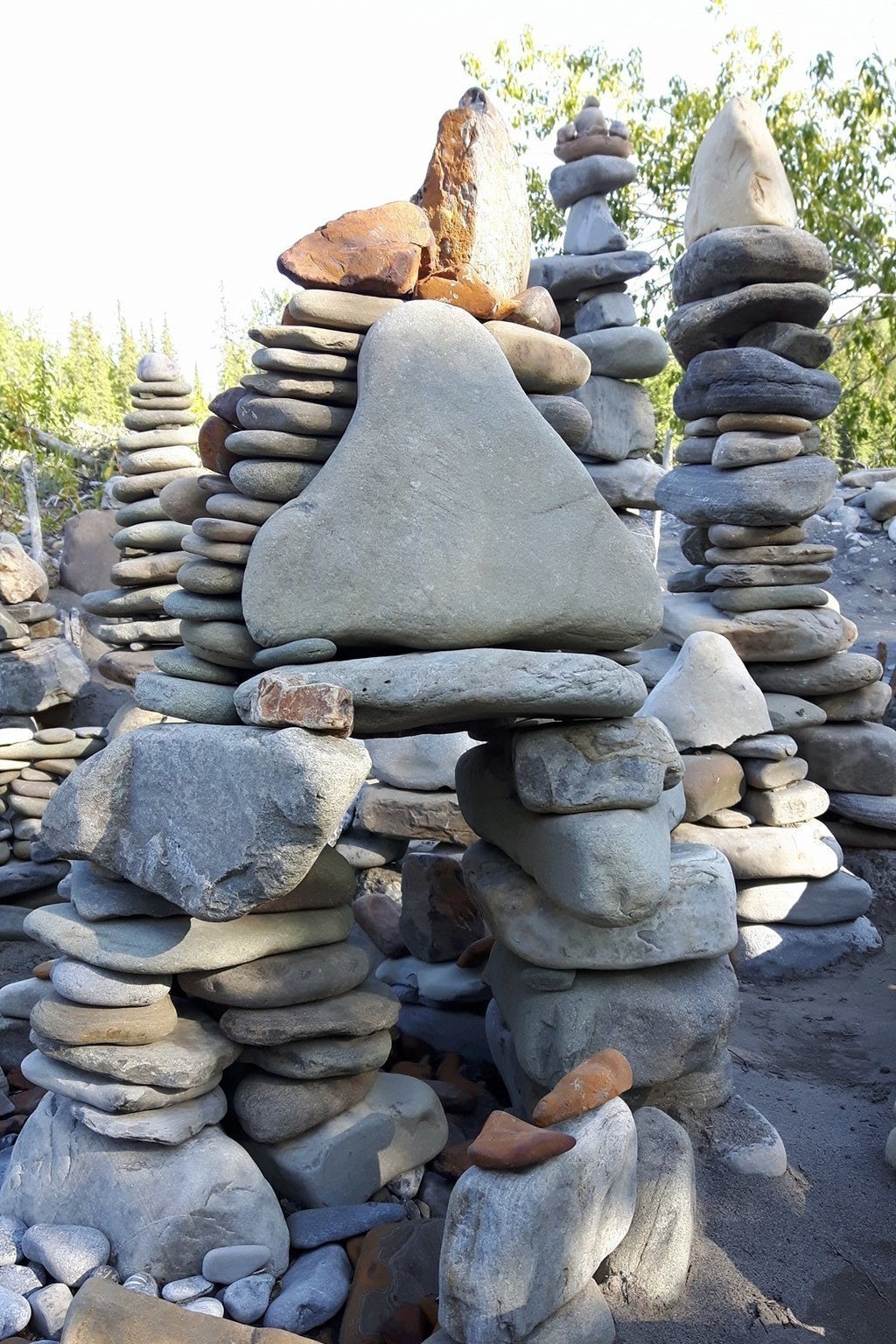 "I call it natural land art, basically," Materi, 37, told BuzzFeed Canada. The entire project spans about 250 feet and has become a landmark for locals as well as tourists who stumble upon it.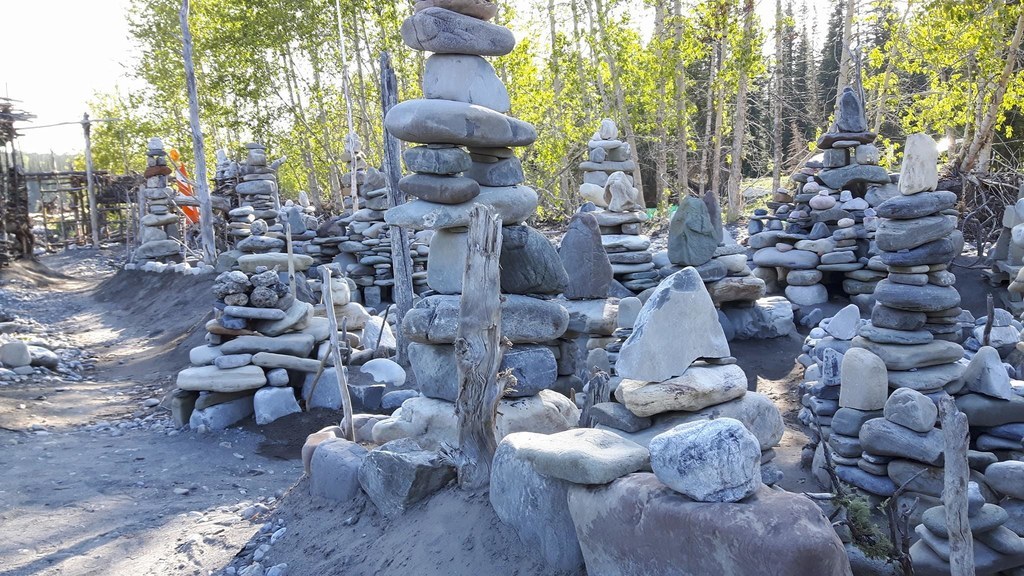 "They've all loved it and have gotten inspiration," said Materi. "There's a few people who cried when they got on site."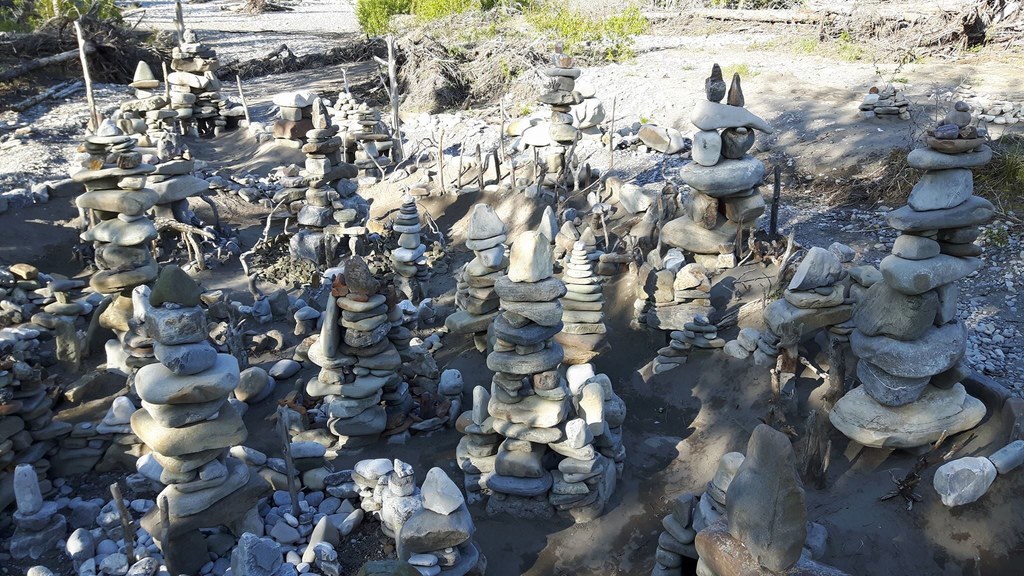 A plumber by day, Materi uses projects like this as a way to get out of the city and get creative. "But also to have a positive difference, to make a positive contribution to society," he said.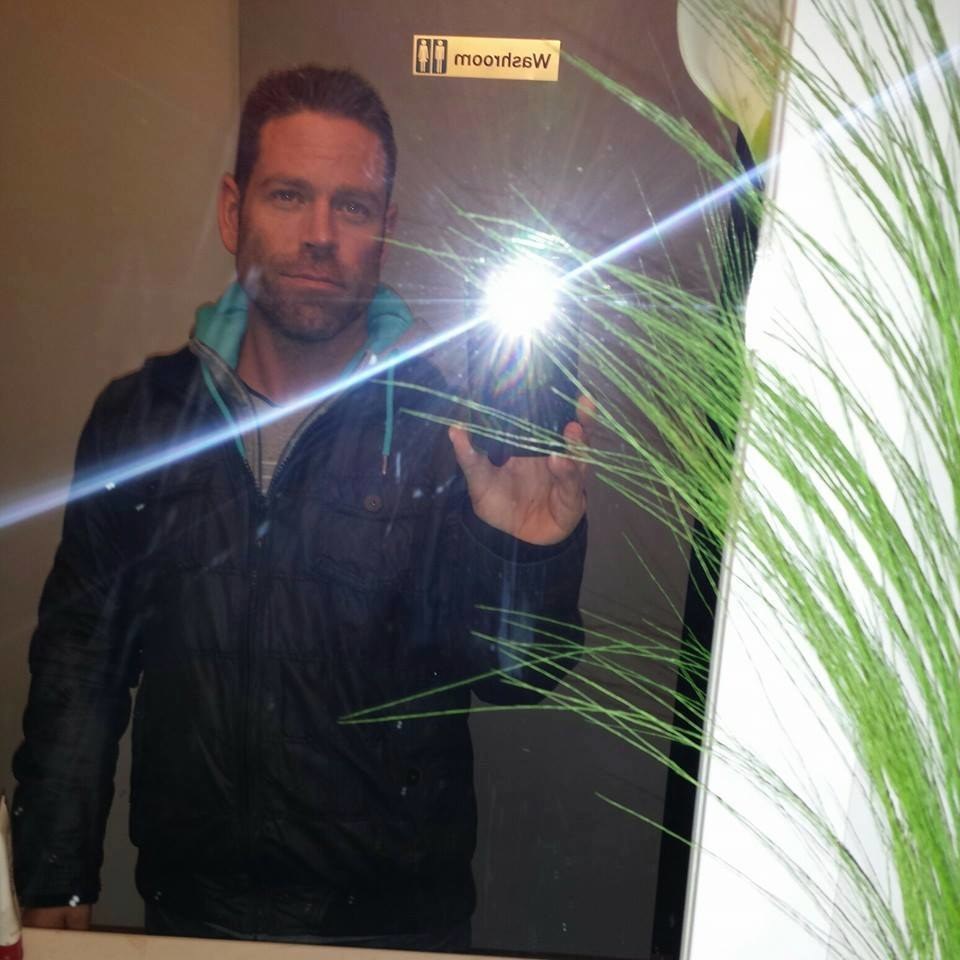 The 2013 floods in Southern Alberta are what pushed all the rocks and driftwood he's building with ashore. "It's basically just kind of showing that you can't really have creation without destruction," he said. "It's sort of that circle of life."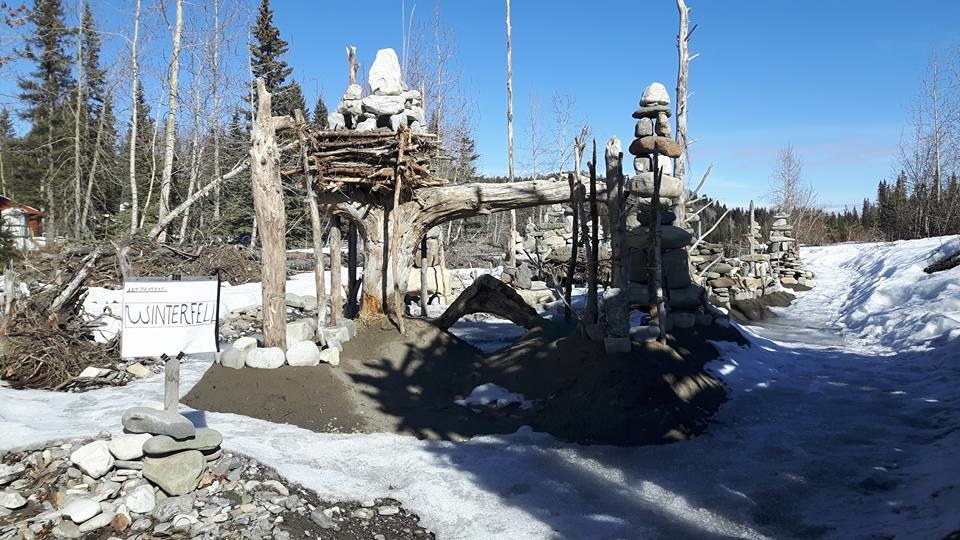 This isn't his first project, either. This, for example, is Reachwater Keep, a castle he made under an overpass.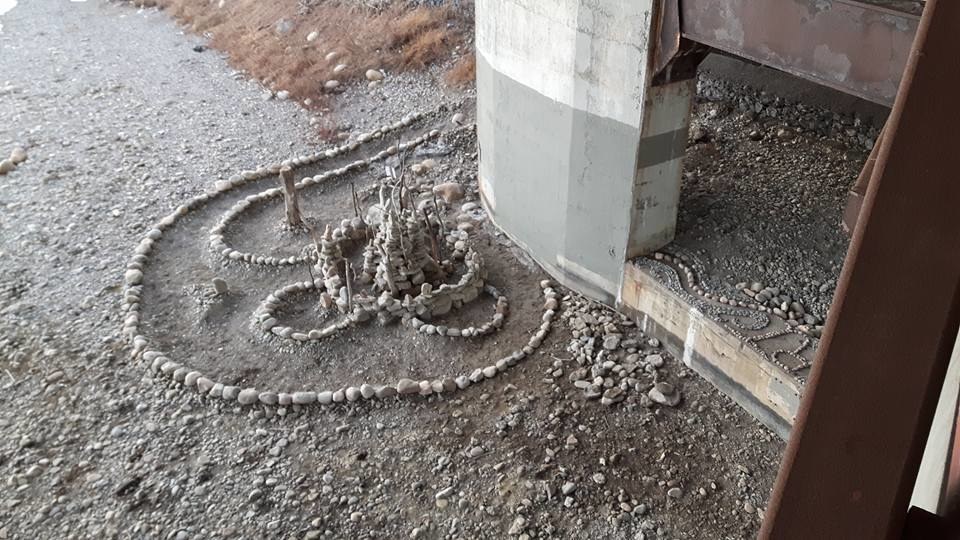 And this is Solitude, built on a small island where the most frequent visitors are Canada geese.