Corey Fleischer has spent the last seven years erasing swastikas, slurs, and other messages of hate across Canada. But one Quebec town is determined to keep a swastika right where it is.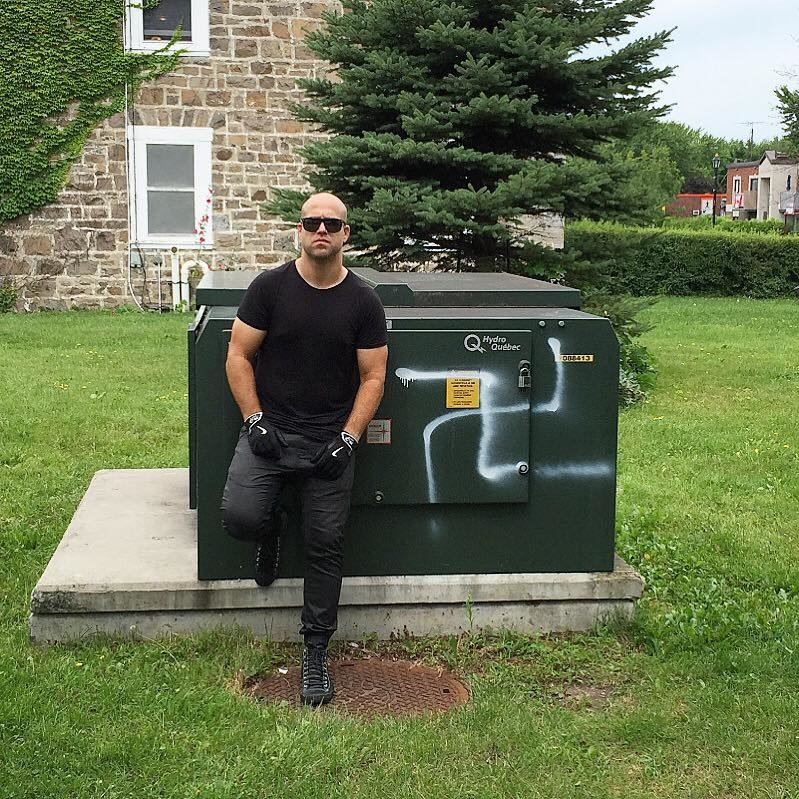 But Fleischer — who has removed thousands of swastikas — says the white circle with a black swastika can only represent one thing: Nazism.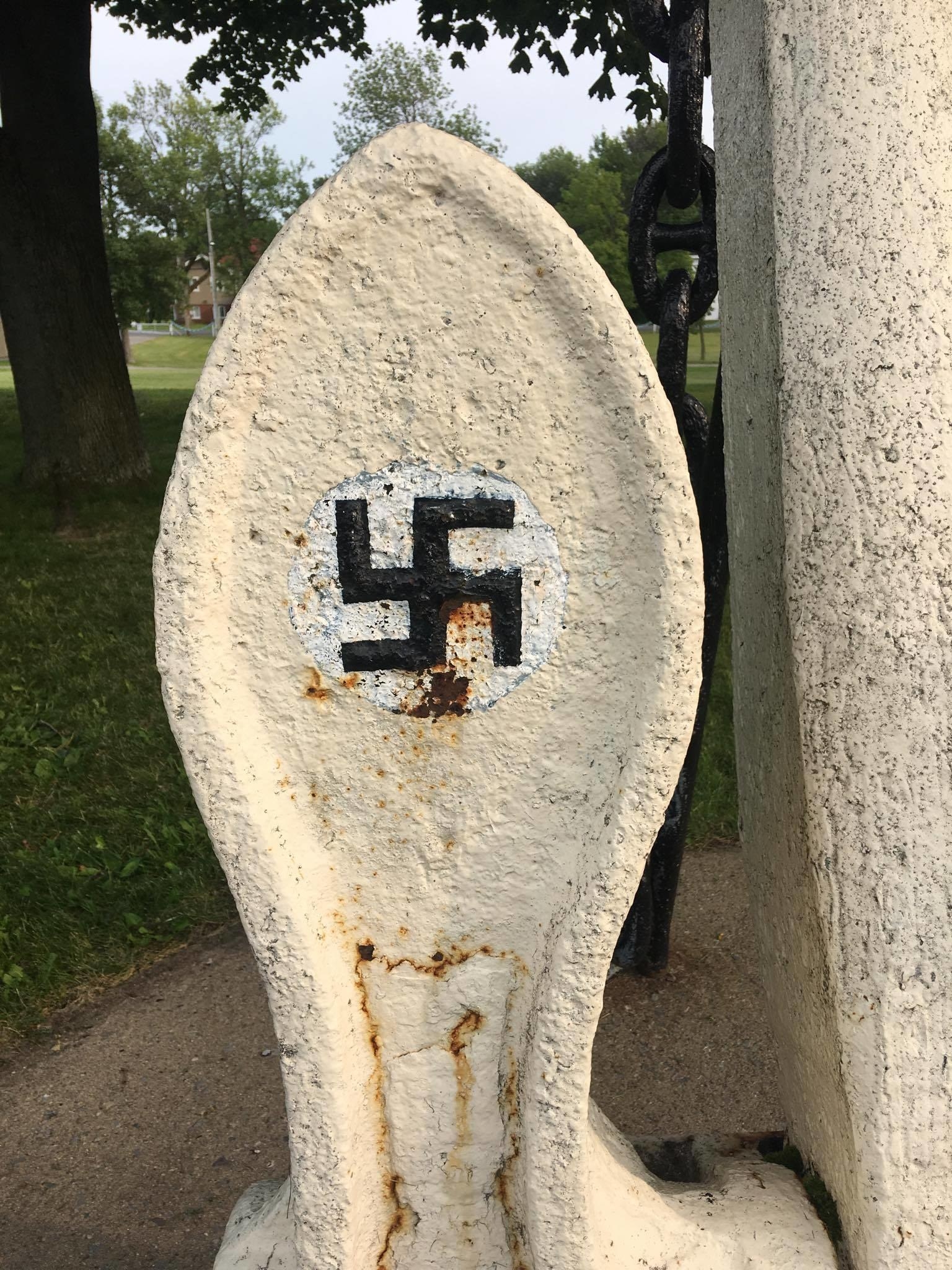 But as he was getting to work, the town's mayor found him and called the police.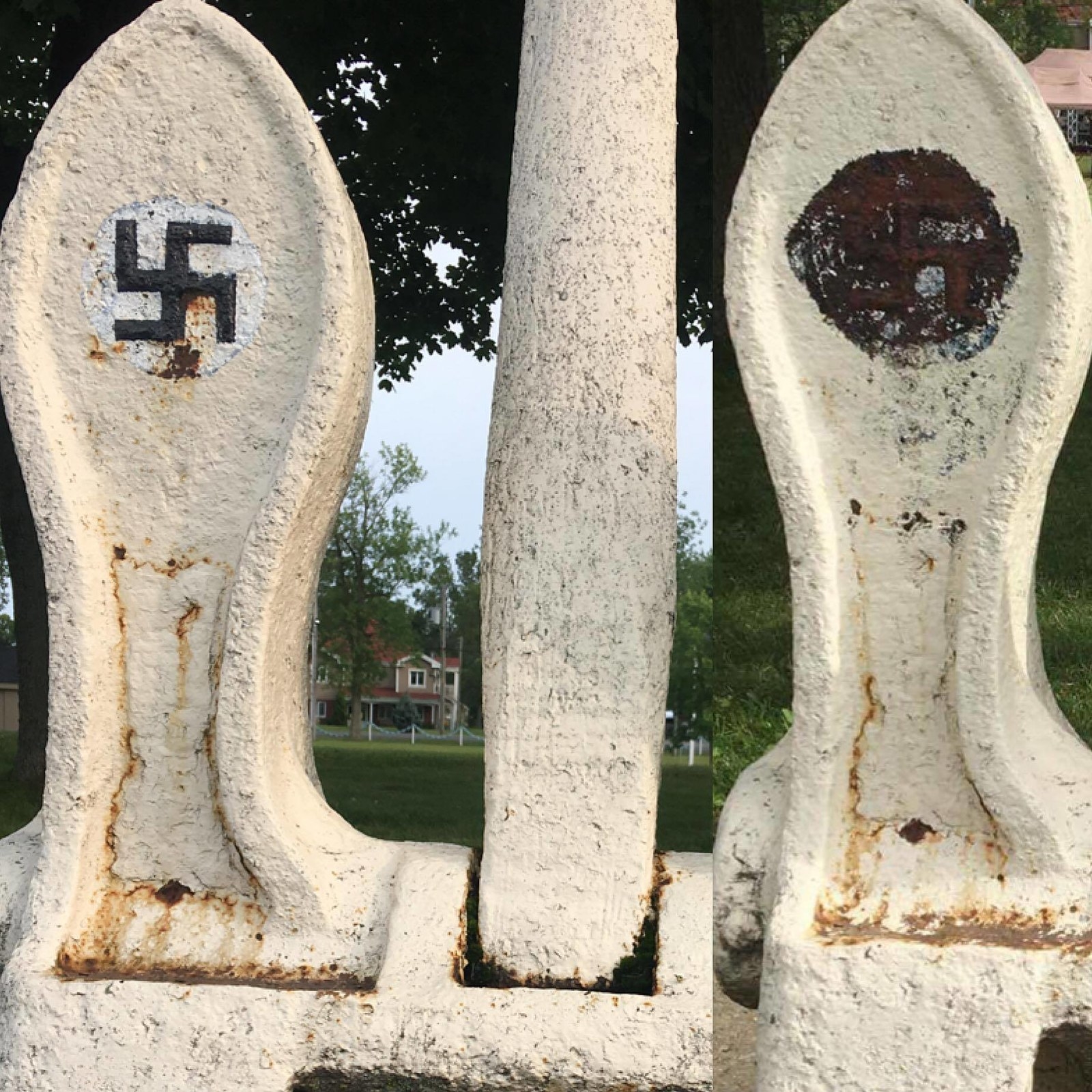 "The village of Pointe-des-Cascades does not endorse Nazism," said Mayor Gilles Santerre in a statement. "Our village has a beautiful community and family spirit, and creates events that bring people together."
He also pointed out that another anchor with a swastika in the park is marked as "a souvenir of Nazism."
Fleischer said the mayor threatened to press charges, but no matter what, he's determined to see the anchor changed.