A Canadian fashion magazine is in hot water after declaring that dashikis — a traditional West African clothing item — are the "newest It-item of note."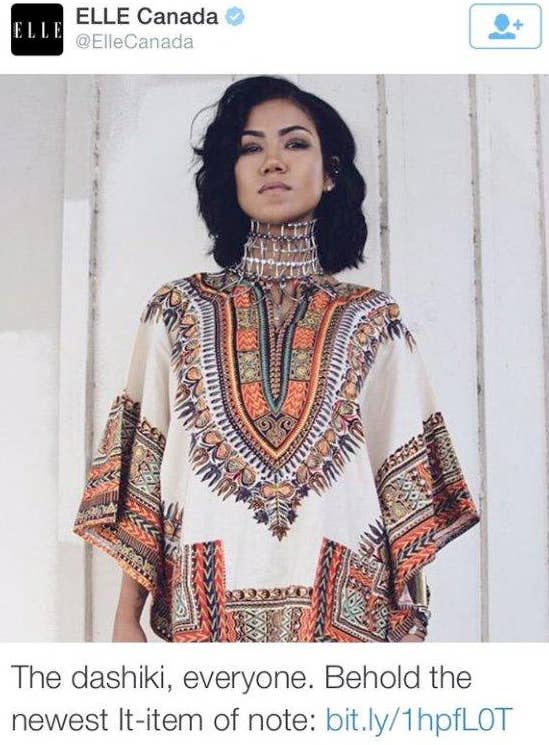 The Elle Canada article had a slideshow of celebrities like Beyoncé and Shay Mitchell wearing dashikis.
"Is the dashiki the new kaftan?" the headline asked.
"Originating from West Africa, this tribal printed shirt is on our style radar. See how celebs are rocking their dashikis."
The whole thing left people asking: how can a traditional garment with a history all its own ever be called a new "It" item?
The tweet and article have since been deleted. BuzzFeed Canada has reached out to Elle Canada for comment.
As some pointed out, Elle was saying dashikis are trendy of late, rather than a new invention. Some of the celebs in the gallery were wearing screen-printed dashikis designed by the likes of Dimepiece and Ron Bass.