1.
Fact: tulips grow on Parliament Hill.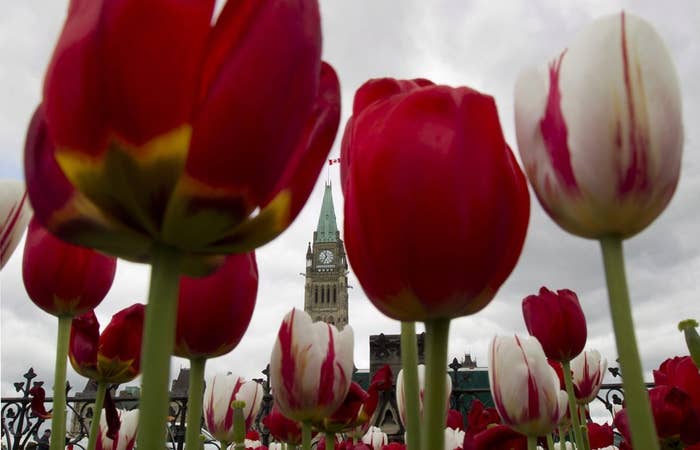 2.
Fact: Stephen Harper recently tweeted about the Pan Am Games.
3.
Fact: The Conservative Party's favourite tagline for attacking Liberal Leader Justin Trudeau has been "just not ready."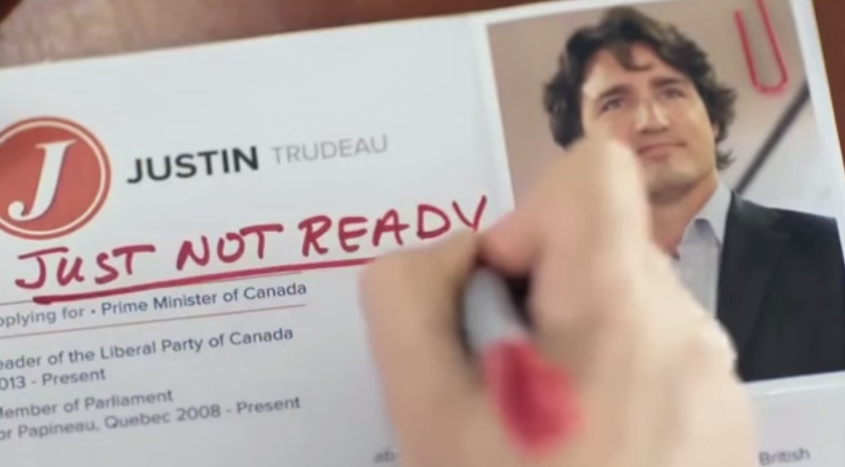 4.
Fact: MP Tony Clement recently shared this cryptic clue on Instagram.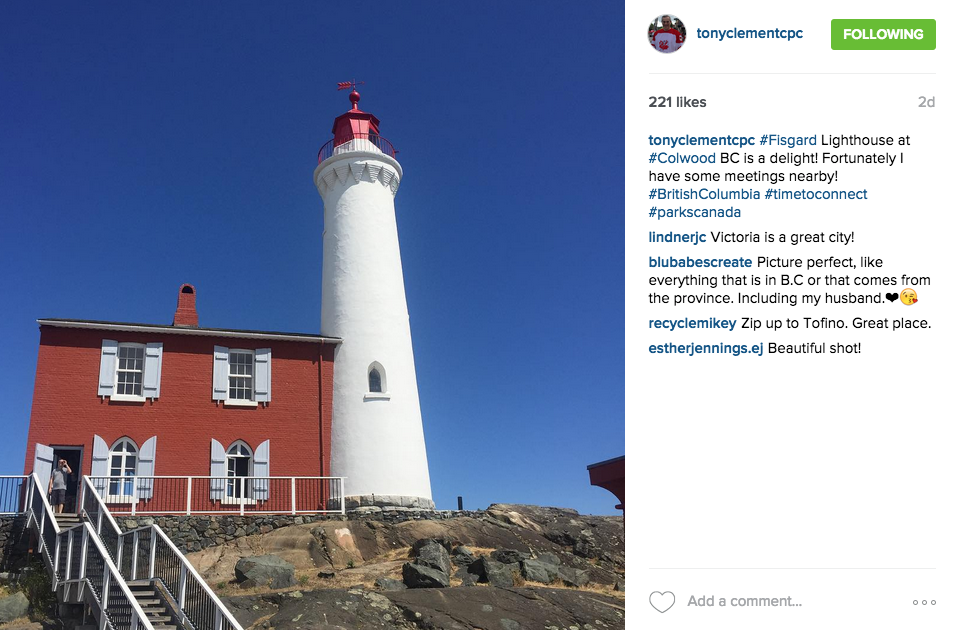 There are five windows in the photo. "E" is the fifth letter in the alphabet.
The lighthouse is shaped like a lowercase "L."
El... ECTION.
5.
Fact: They're not even being subtle about it.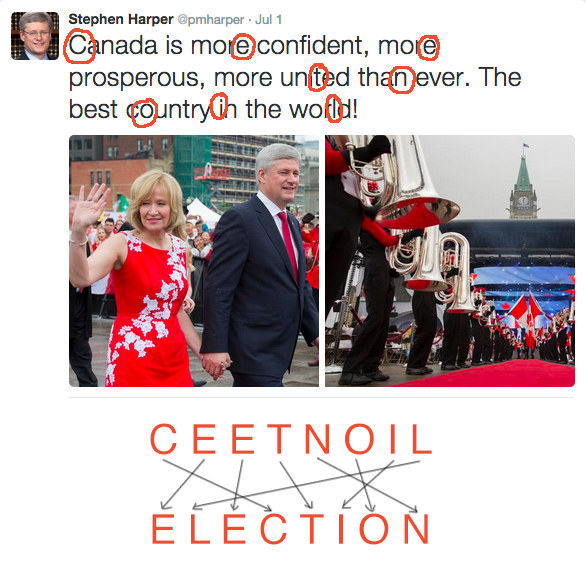 6.
Fact: MP Michelle Rempel recently tweeted this photo of Syl's Drive Inn. Innocent, right? Wrong.
7.
Fact: Word is the election will be called on Sunday, August 2. 8/2. This is Psalm 82.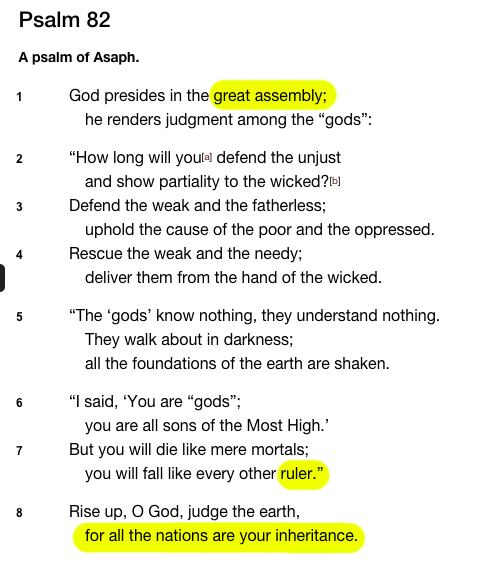 8.
Fact: In da Vinci's The Last Supper, several apostles are pointing at Jesus' nose.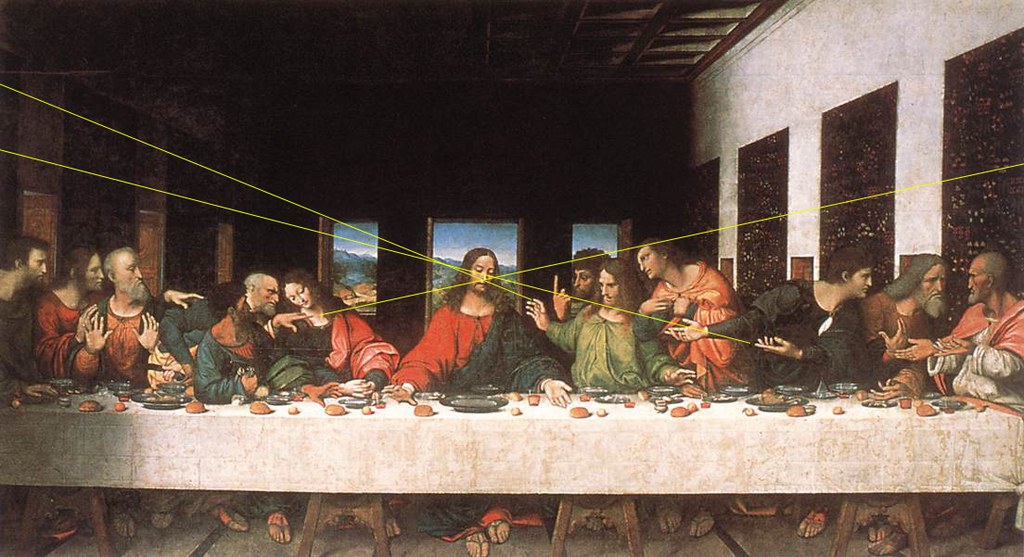 In a June photo with German Chancellor Angela Merkel, Harper's NOSE is pointed at three buttons on her jacket.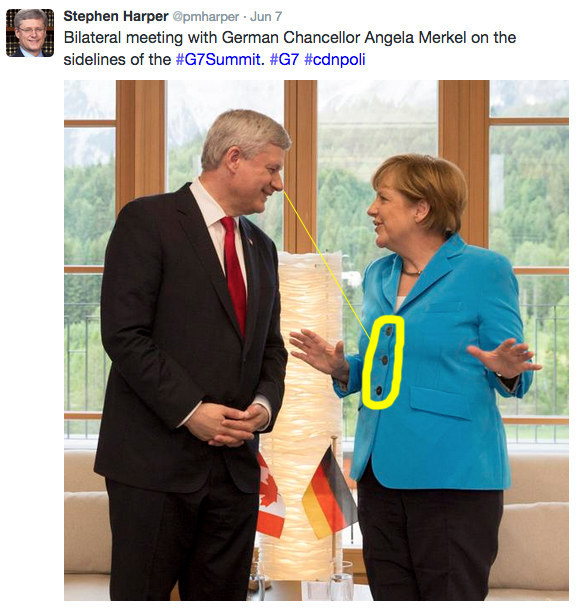 9.
Fact: Harper has been planning this for years. In 2012, Harper awarded Justin Bieber the Diamond Jubilee Medal and just look at all those fucking triangles.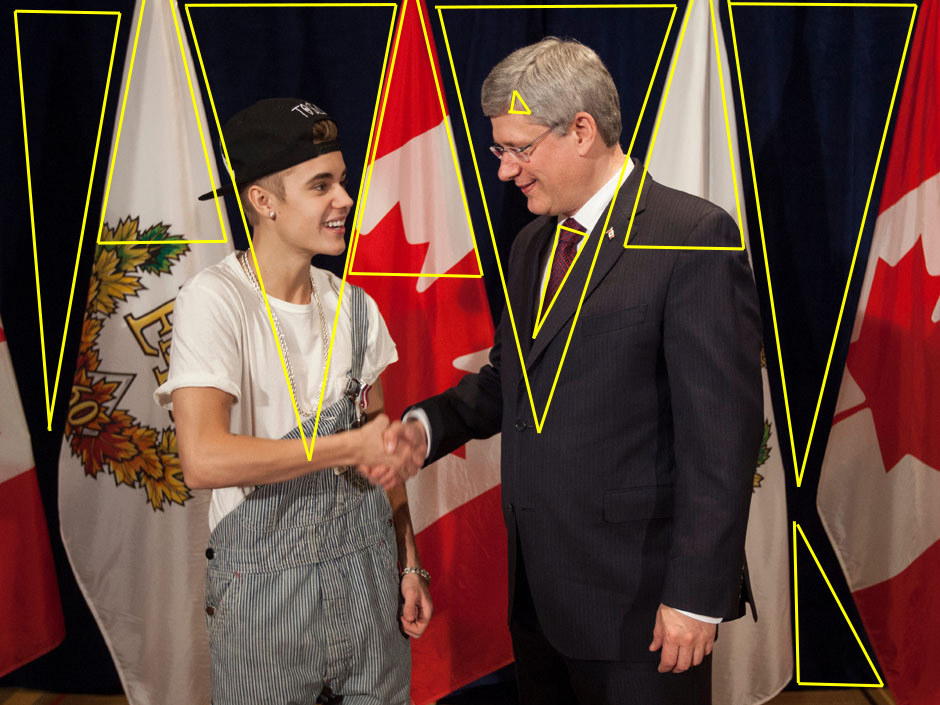 10.
Fact: This very suspicious article appeared on the front page of the Ottawa Citizen. See those letters?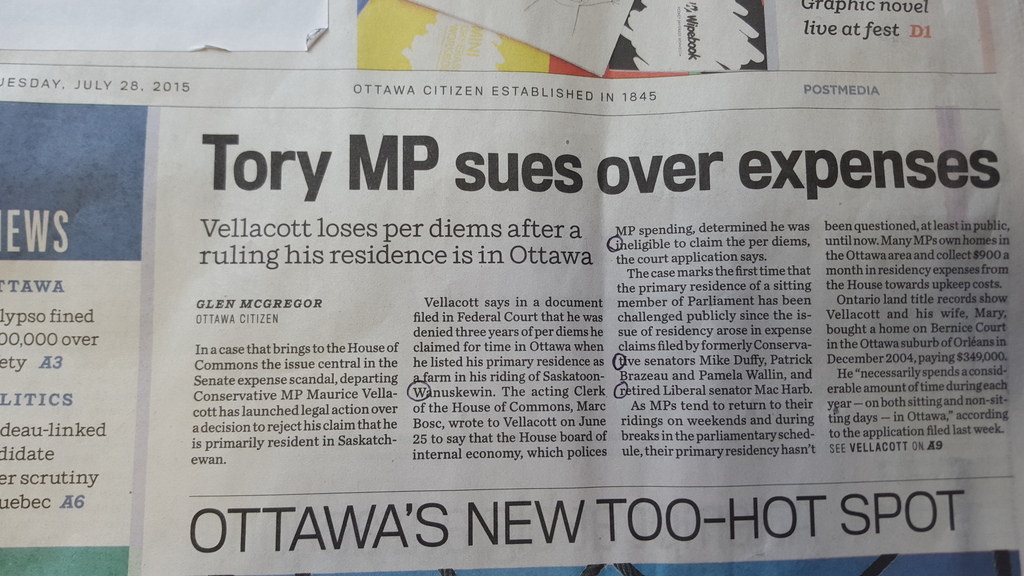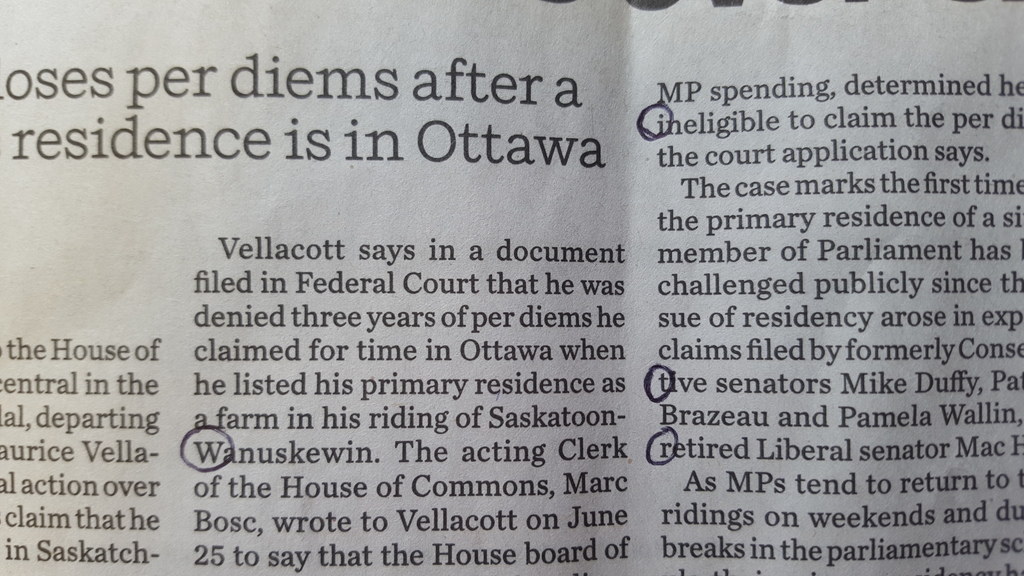 11.
Fact: Our $20 bills are full of secrets.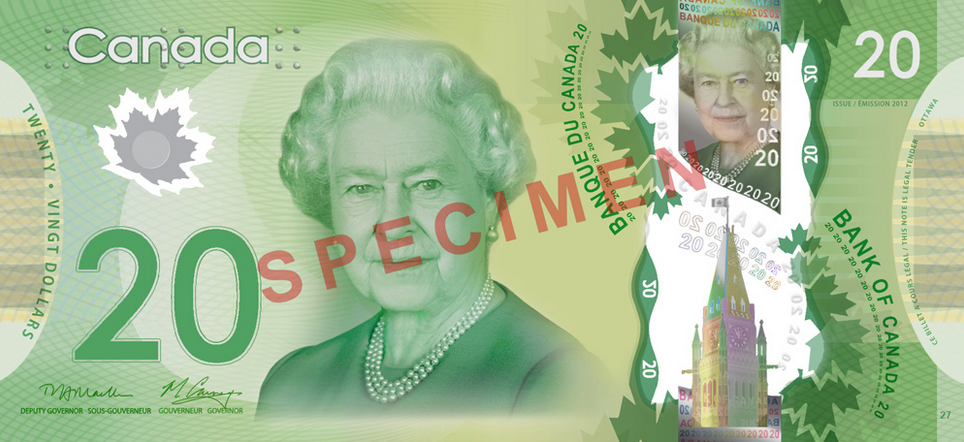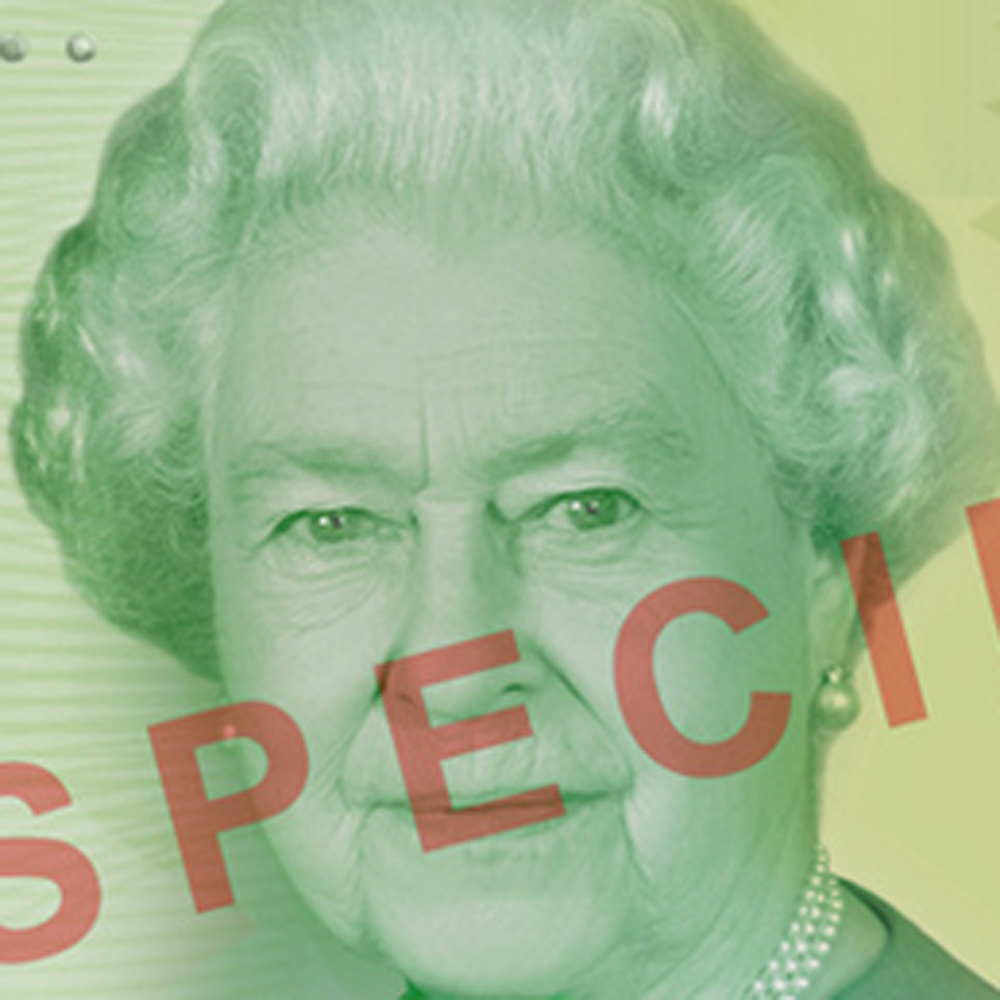 Checkmate, Tories.