We recently asked the BuzzFeed Community to tell us their favorite weird-but-delicious sandwich combinations. And because we'll try anything (at least!) once, we actually made them, ate them, and lived to tell the tale.
1.
Ham, mayo, cheese, and Oreos on white bread.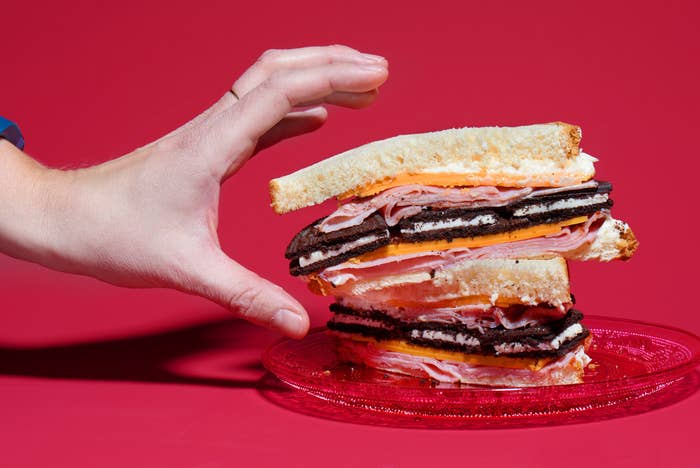 2.
Kimchi. Grilled. Cheese. Kimchi and cheddar work surprisingly well together, and adding avocado just makes it even more out of this world.
—Rachel Gutauskas
3.
Peanut butter and jelly, with classic yellow mustard. I did this to gross someone out once, and it was actually good.
4.
Ham and Nutella! In Portugal, it's normal to put butter in your ham sandwich, but since I'm allergic I decided to make a trade. Best decision ever.
—Mariana Cardoso
5.
Fried chicken sandwich topped with Flaming Hot Cheetos and ketchup.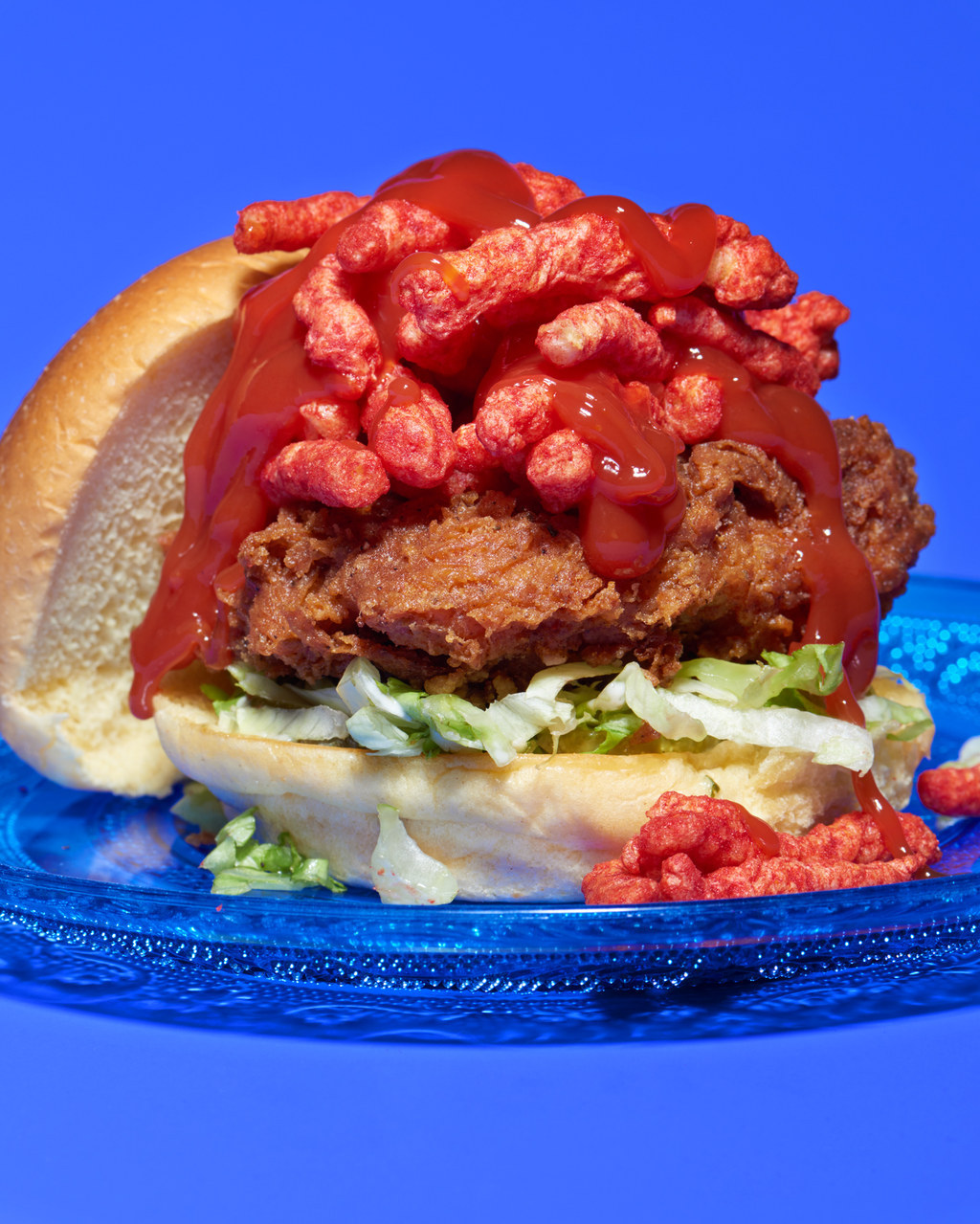 7.
Apples, peanut butter, and cheddar melted on sourdough. It started as a weird teen craving but I still eat it when I need a pick-me-up or just a different breakfast or lunch.
—Emily Foley
9.
Potato salad, sliced hotdogs, graham crackers, and maple syrup on white bread.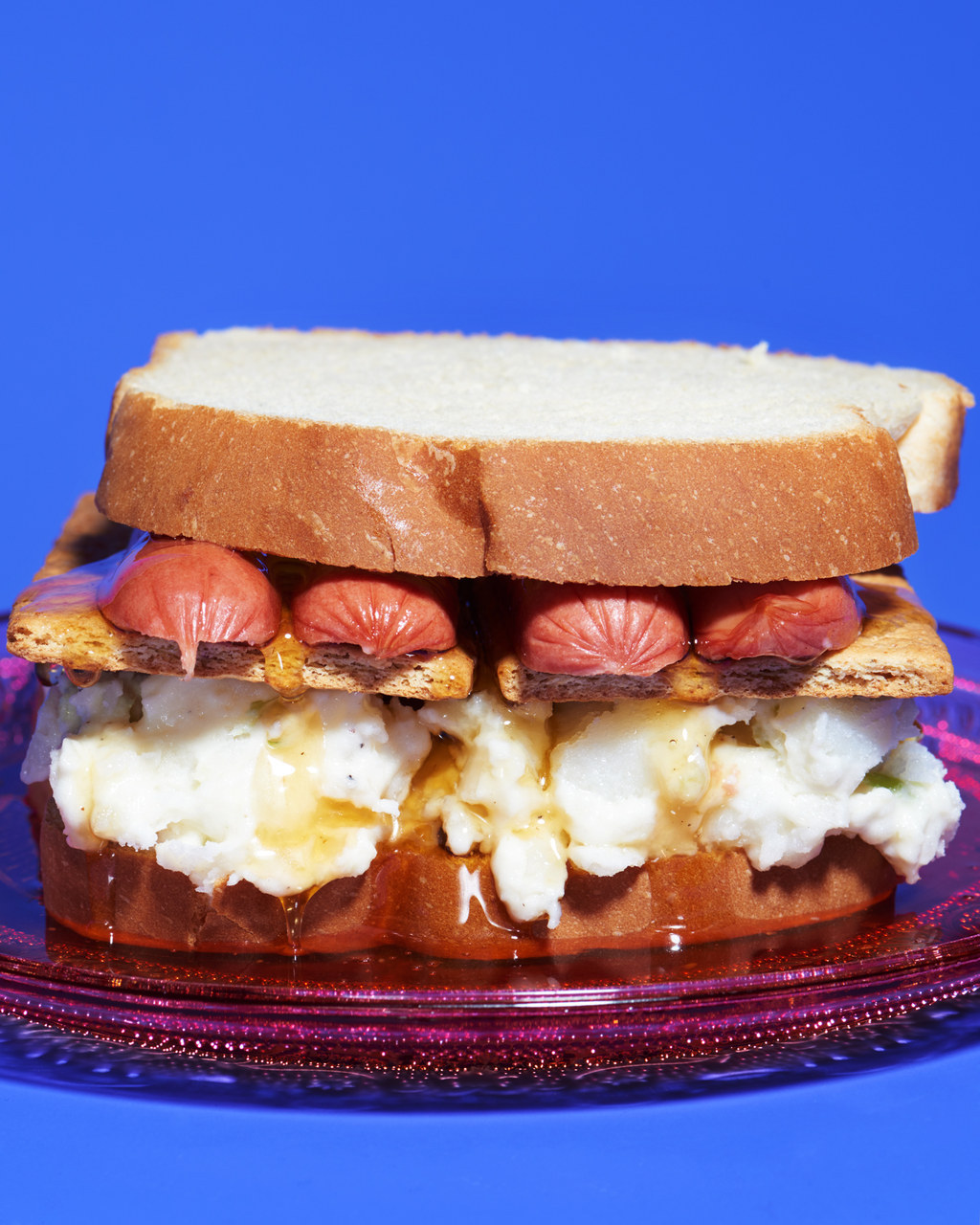 10.
Not sure if it's a Midwest thing or not, but everyone in my family is a fan of deer summer sausage with grape jelly on fresh white bread. It's a great sweet and salty combination.
—Teri Strate-Crane
11.
Peanut butter and onion sandwiches, which I got from the movie Little Monsters.
—Ape Row
12.
Avocado, American cheese, red wine vinegar, and Hidden Valley Ranch powder on a roll.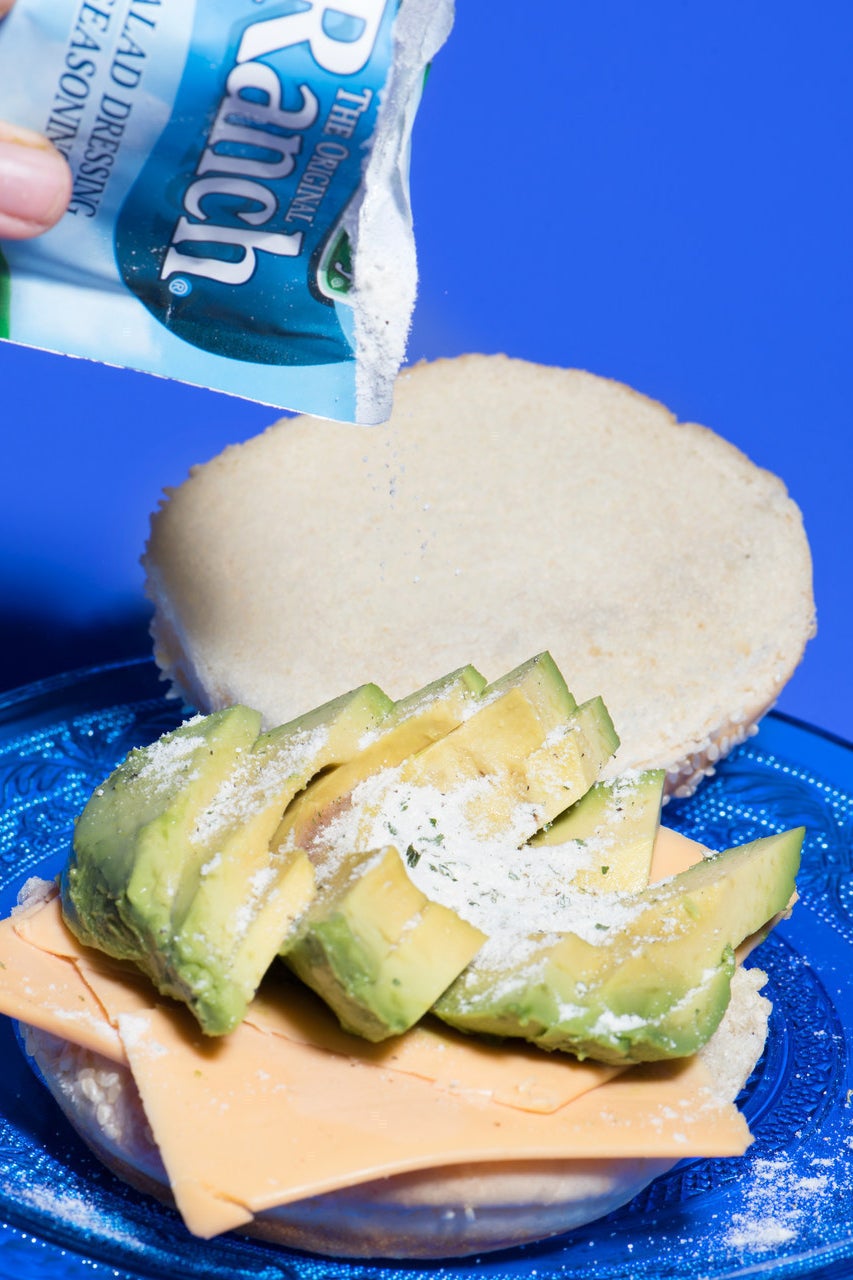 "I've been eating this sandwich for about 15 years consistently." —Darrah Jones
13.
My favorite sandwich filling is rice with soy sauce, vegetable oil, and salt mixed in. I use ordinary white sliced bread. My family calls it "kumot-kumot" because you mix the rice with the flavorings by squeezing it.
—Jose Lorenzo Libo-on
14.
Baked beans with cheese and bacon on toast.
—Rex Tabor
15.
Take two slices of pizza — preferably pepperoni — and put French fries and Ranch dressing on one. Put the other slice face down on top, and hold it just like a sandwich. Fuckin' legit, man.
16.
Anchovies and kimchi on lightly toasted bread. The trick is not to overdo it with either one. The only condiment needed is the thinnest layer of mayo. Delicious!
—Kristina Baldridge
17.
Peanut butter, mayonnaise, bananas, and pickles on wheat.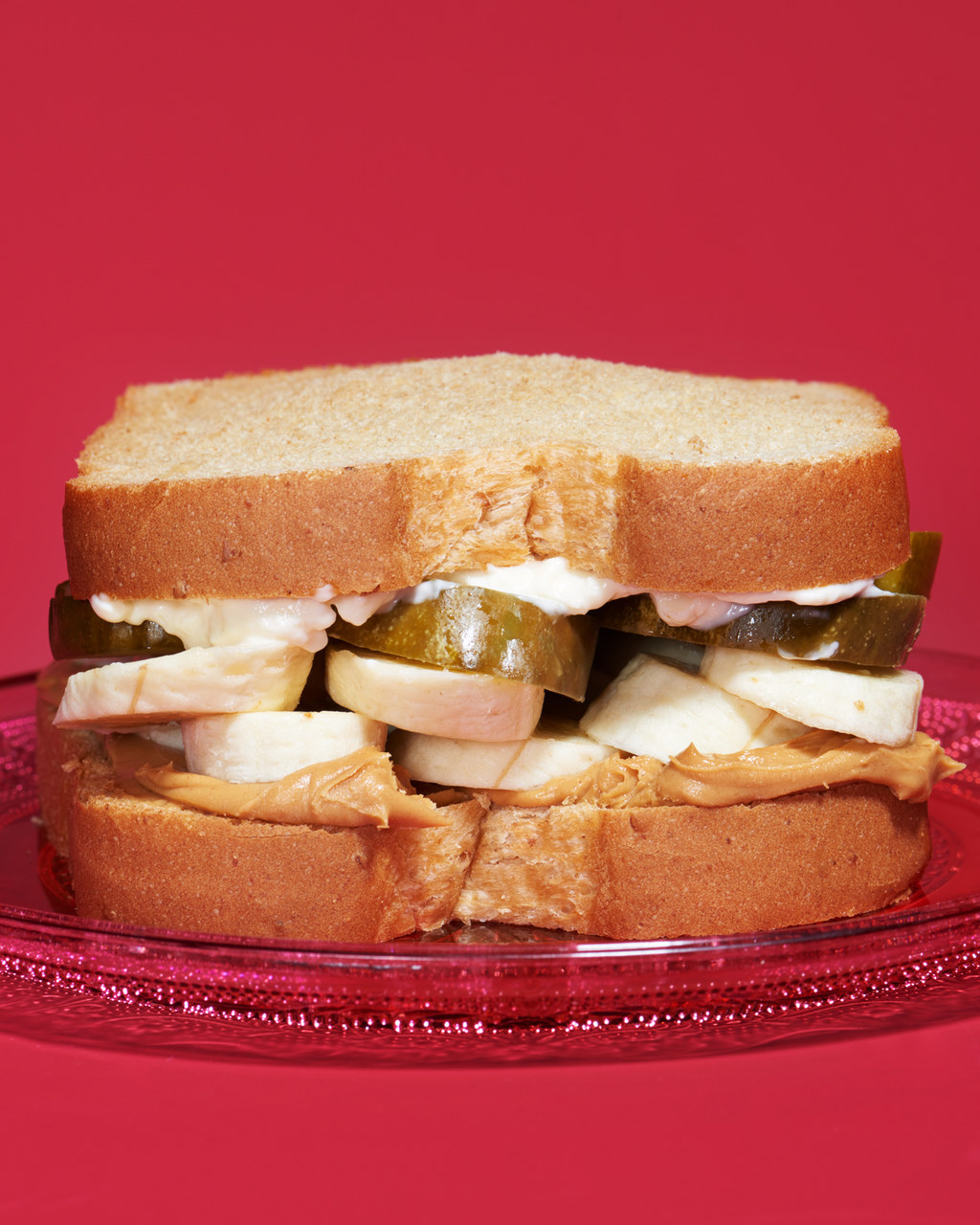 18.
My pick is basically a taco in a baguette: Refried beans, mushrooms, and cheese on one side — and guacamole and pico de gallo on the other.
—Stephanie Rood
19.
Mozzarella cheese slices and Oreo bites; it's like an Oreo cheesecake sandwich!
—Nicole Rodriguez
20.
Peanut butter, banana, and sauerkraut on a whole grain sub roll. It's almost like a Reuben; creamy, tart, and super tasty.
—Alexis Mundis
21.
Mayo, cheddar, cranberry sauce and smoked oysters. It started when my now-ex asked me to make him a sandwich, in a really awful, entitled, sexist way: he hated smoked oysters. I had to take a bite out of it when he flipped out, but it's actually surprisingly great.
—Melissa Oleksiuk
22.
Cheez Whiz and Corn Pops on a roll.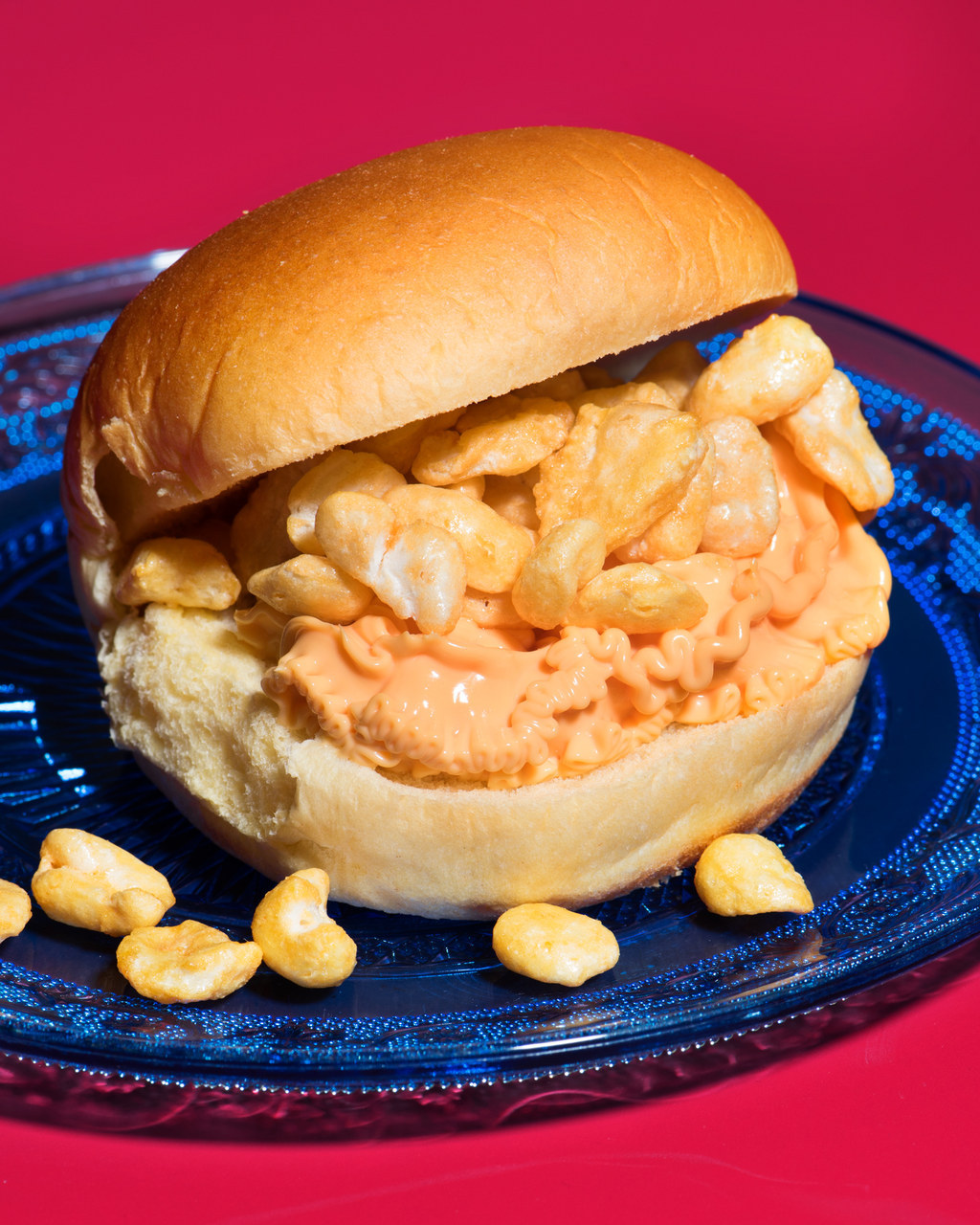 23.
A grilled cheese with barbecue sauce, a fried egg, and pickles — cooked in a waffle iron instead of a pan.
—Jessicka Hydra
24.
Smoked salmon and dark chocolate spread. Don't ask, don't question it, just make it. I swear it's good. Promise.
—Libby Russell
25.
Turkey, potato chips, bananas, and Nutella on white bread.