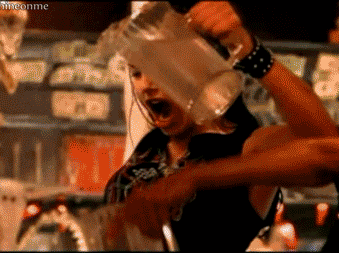 The Plot: A shy gal named Violet (Piper Perabo) trying to make it as a singer in NYC gets a job as a bartender at Coyote Ugly, where she learns to dance like plenty of people are watching (and tipping generously) from Tyra Banks and her crew.

Watch it for: The spectacular '00s outfits and Tyra's incomparable dance moves.
2.
Kate and Leopold (2001)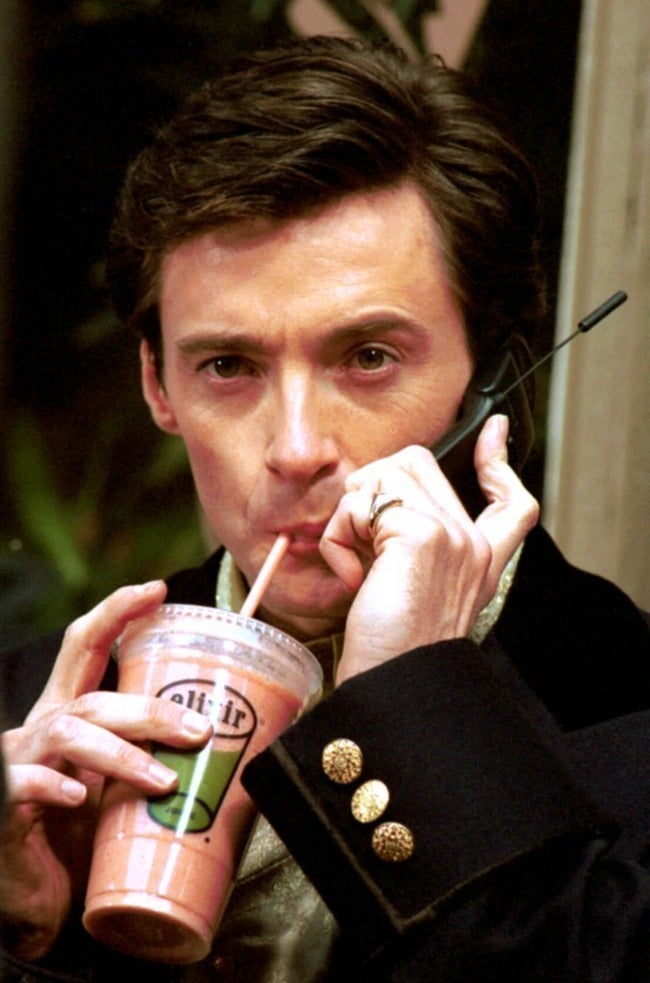 The Plot: When Kate's (Meg Ryan) ex-boyfriend finds a gap near the Brooklyn Bridge that leads him back in time, he returns with an unexpected British baron named Leopold (Hugh Jackman). Pretending to be an actor who is always ~in character~, Leo tries to figure out coffee makers and shaving while Kate finds him more and more adorable.
Watch it for: Hugh Jackman's constant look of awe and how damn good he looks in breeches.
3.
Kissing Jessica Stein (2001)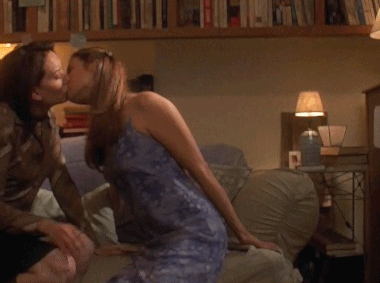 The Plot: Jessica Stein (Jessica Westfeldt) is a kick ass journalist in NYC feeling the pressure to find a dude. Things get even more complicated when she finds herself in maybe, sort of, definitely into another lady.
Watch it for: How sweet and clumsy Jess is as she tries to figure herself out.
4.
Two Can Play That Game (2001)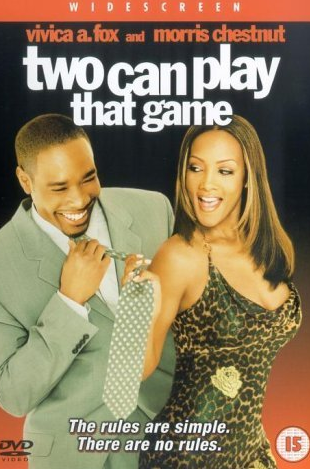 The Plot: Vivica A. Fox plays a boss bitch who knows what she wants and how to keep her man in line. But it becomes pretty clear that she's not the only one in her relationship who knows how to play games.
Watch it for: The classic ~battle of the sexes~ clichés and timeless one-liners.
5.
Deliver Us From Eva (2003)
The Plot: To keep Eva (Gabrielle Union) from meddling in her sister's lives and relationships, her brothers-in-law pay a handsome fellow (LL Cool J) $5000 per date to distract her from everyone else's business. Yup, sounds like a great plan.
Watch it for: The chemistry between two Union and Cool J at the height of their '00s awesomeness.
6.
Bride & Prejudice (2004)
7.
Laws of Attraction (2004)
The Plot: After two divorce lawyers start seeing a lot of each other in court, they decide to start seeing each other on the side as well. But with their competitive spirits and understandably pessimistic views on relationships, this seems like maybe not the best idea.
Watch it for: Pierce Brosnan being charming AF and Julianna Moore making you believe in love.
8.
Win A Date With Tad Hamilton (2004)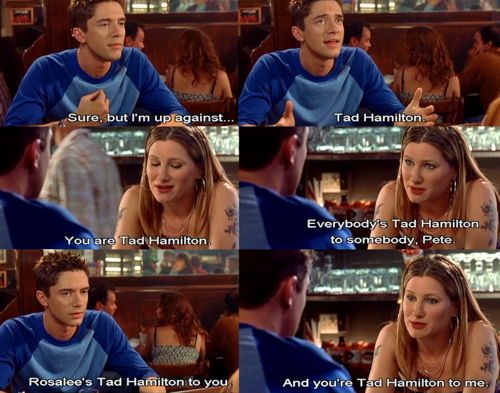 9.
Just Like Heaven (2005)
The Plot: A lonely dude named Dave (Mark Ruffalo) moves into an apartment haunted by a cute but neurotic spirit (Reese Witherspoon). She can't really remember how she ended up a spirit, so Dave tries to help her out.

Watch it for: Possibly the two sweetest actors ever trying to out-cute each other.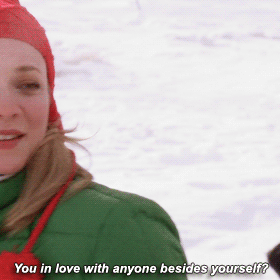 The Plot: Former fat kid Chris Brander (Ryan Reynolds) is now a confident and slick ladies man who works for a record label. But when he's home for the holidays, he's determined to convinced the girl who friend-zoned him in high school that he's hot stuff.
Watch it for: Anna Faris stealing the show as a totally deluded pop star.
11.
The Wedding Date (2005)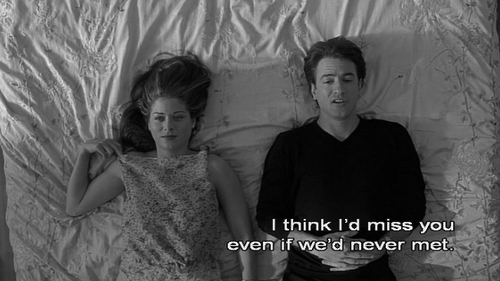 12.
Imagine Me & You (2005)
The Plot: Rachel (Piper Perabo) marries her long-time friend and boyf, and starts a friendship with their wedding florist, Luce (Lena Headey). When Rachel tries to set her up with her new husband's friend, she finds out that Luce is a lesbian. As the two get to know each other, Rachel starts to question her own sexuality, and eventually, her marriage.
Watch it for: The actually engaging and unpredictable love quadrangle.
13.
John Tucker Must Die (2006)
14.
No Reservations (2007)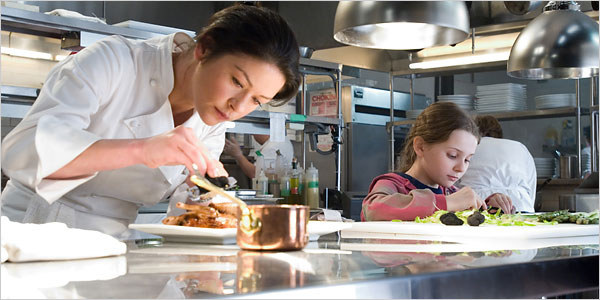 15.
Four Christmases (2008)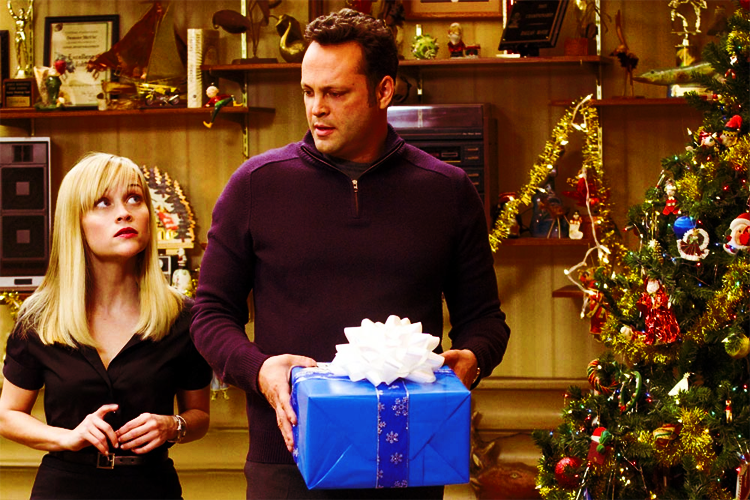 16.
What Happens in Vegas (2008)
17.
Zack And Miri Make A Porno (2008)
The Plot: Two long-time friends Zack (Seth Rogen) and Miri (Elizabeth Banks) decide to make a porno to earn some extra cash. It all works out pretty awesome until one of 'em starts to develop ~feelings~.
Watch it for: The actually super sweet relationship between Zack and Miri. And Justin Long as a... questionable adult film star.
18.
The Back-Up Plan (2010)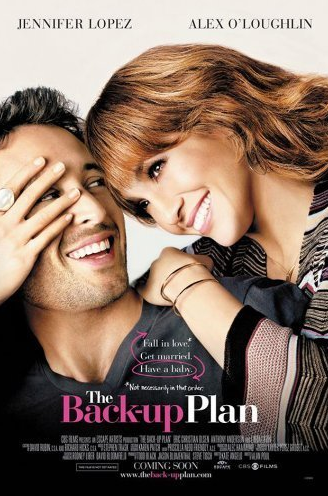 The Plot: Zoe (Jennifer Lopez) has finally decided "f*ck it" and chosen to be artificially inseminated with twins. So of course, on the same day she goes to the gyno, she happens to meet the dude of her dreams.
Watch it for: The natural water birth. Or maybe shield your eyes for that part.