What is up everybody, Lauren and Sheridan here. We're huge fans of weird beauty trends and products, especially if they say they're going to do something AWESOME – LIKE CHANGE COLOR.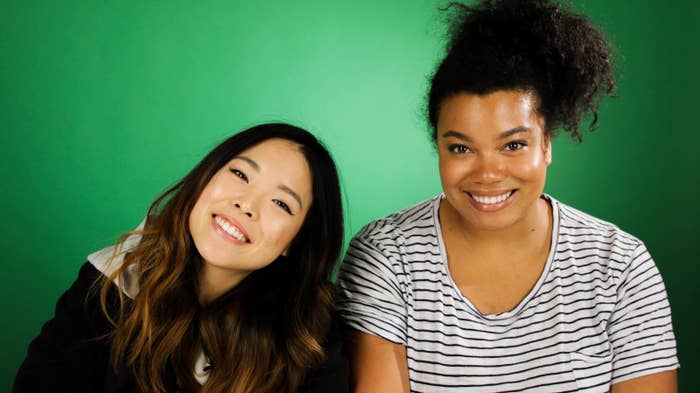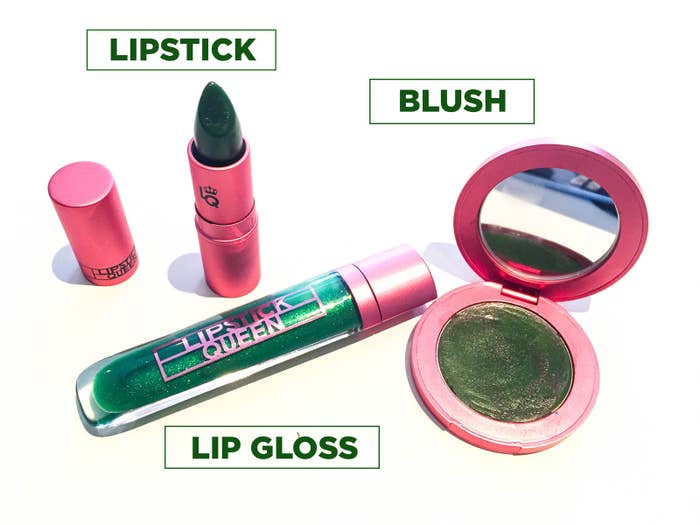 We tried the blush first, and we were not happy with how it felt on our skin.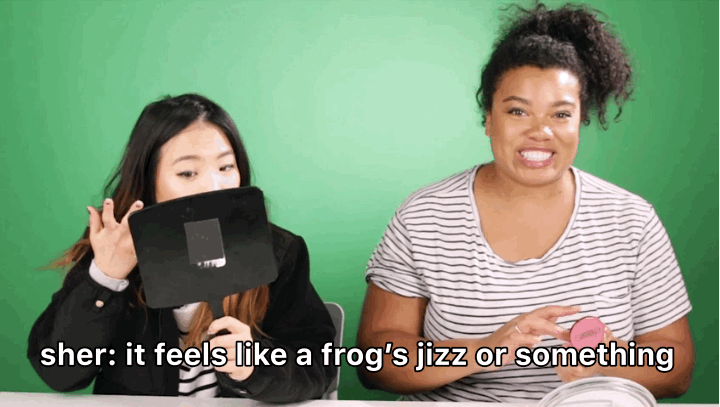 But it ended up turning into a very pretty pink shade for both of us, so we were pretty pleased about that.
Next up was the lipgloss, which was very pigmented but left some unfortunate green sparkles.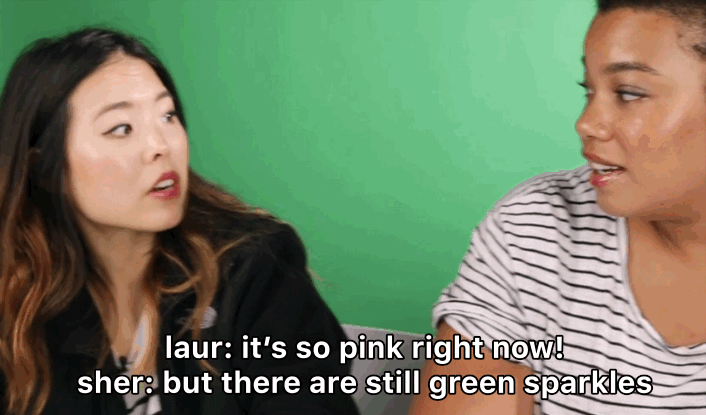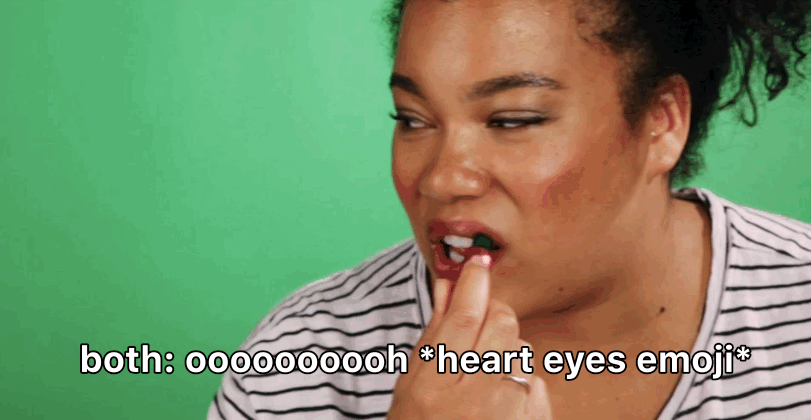 Overall, we were pretty impressed by how well the color changed and how it actually looks different on both of us. Well done, Lipstick Queen.