You know Zooey Deschanel — New Girl star, the "she" half of the indie-folk duo She & Him, and an overall sunshine beam of a human.
And you probably also know that she's extremely well-known for her signature bangs hairstyle.
Her hairstyle is really SO iconic that at the 2013 Met Gala, when Zooey decided to change it up and pin her bangs back, it became an internet frenzy.

Like, people literally could not figure out WHO this person was.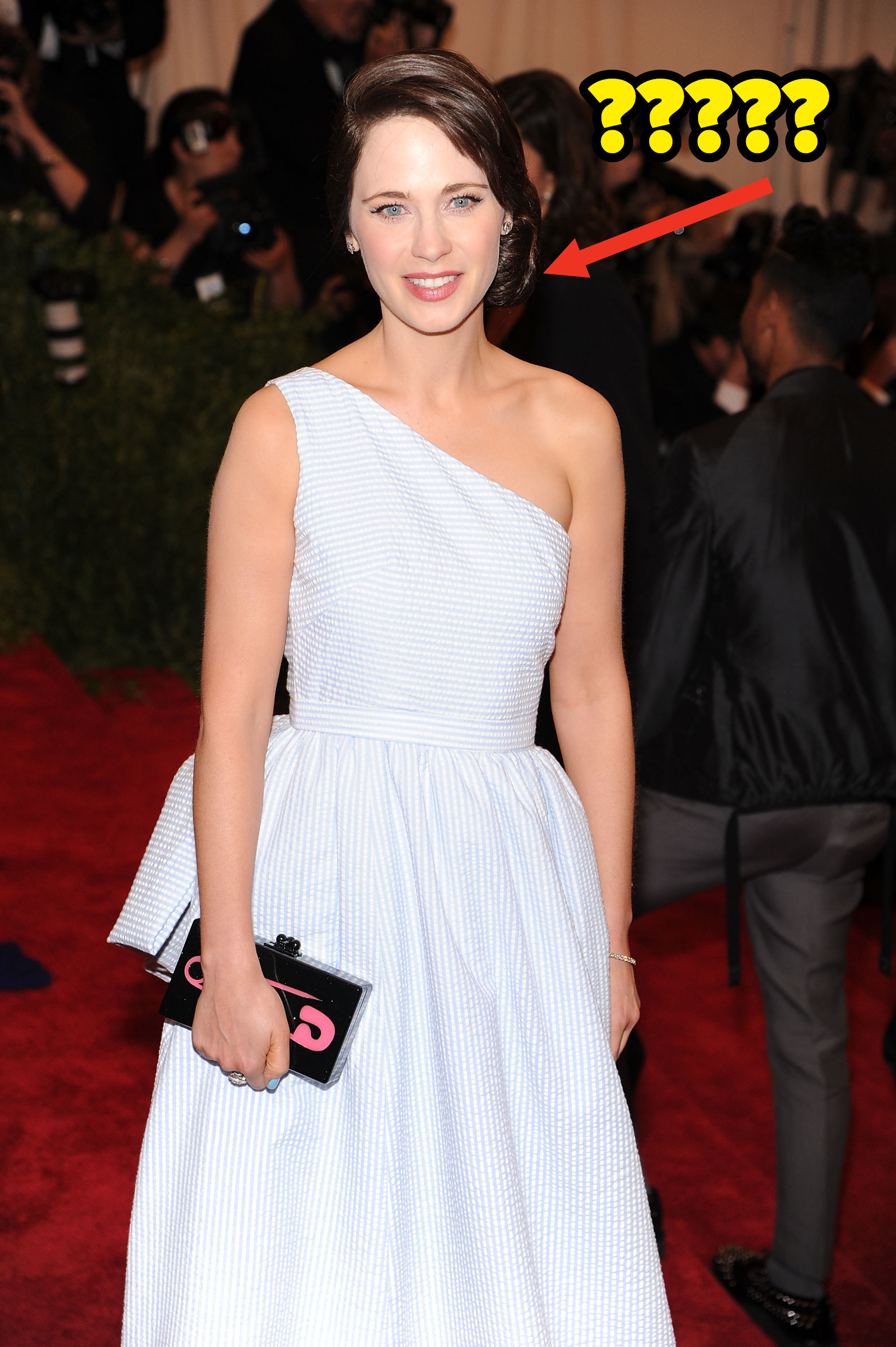 When asked if she ever anticipated that big of a response, she said, "Not at all! It's truly shocking to me, but I mean, it's funny."
"Well, and I, a lot of times, just have my hair out of my face in my life, so that's what's funny. My family recognizes me without bangs," she continued.
She even re-created her 2021 forehead reveal gag and joked "Who is she?!"
But bangs or no bangs, I think we can all agree she looks gorgeous either way.
Check out our interview with Zooey for more wild behind-the-scenes stories about New Girl, that iconic Met Gala look, and more!